St. Vincent at Old National Centre
If you keep a musical bucket list, you'll likely remember 2017 as a great year. Indy's growing list of venues allowed music's biggest and brightest to appear alongside younger, burgeoning artists all year long. With no slight intended for Norah Jones or U2 or Garth Brooks or Alt-J or … you get the idea, here's a look at the best touring acts that came through Naptown this year.
Margo Price at The Hi-Fi, April 5
Margo Price became an instant critical darling with her riveting retro country sound, drawing serious attention and accolades in both the U.S. and U.K. Plenty of clued-in locals made her stunning appearance at the Hi-Fi with Colter Wall a sold out affair, which will hopefully bring her back soon to support her latest autumn release, All American Made.
Soundgarden at Farm Bureau Insurance Lawn at White River State Park, May 10
Eight days before Chris Cornell was found dead in his hotel room at the MGM Grand in Detroit, he and his Soundgarden band mates delivered a stellar live set majoring on the pioneering band's most popular releases: Badmotorfinger and Superunknown. The Pretty Reckless, featuring Taylor Momsen, served as a memorable opener, and Soundgarden fans not only enjoyed a great night of rock 'n' roll but also count themselves lucky to have seen Cornell when they did.
Ty Segall at Irving Theater, May 11
If your ears are still ringing from this show six months later, we wouldn't be surprised. Ty Segall and his Freedom Band filled the Irving with the sort of sonic cacophony you'd expect from the prolific guitarist earlier this spring, and the accompanying visuals matched the noodling distortion and improvisational genius.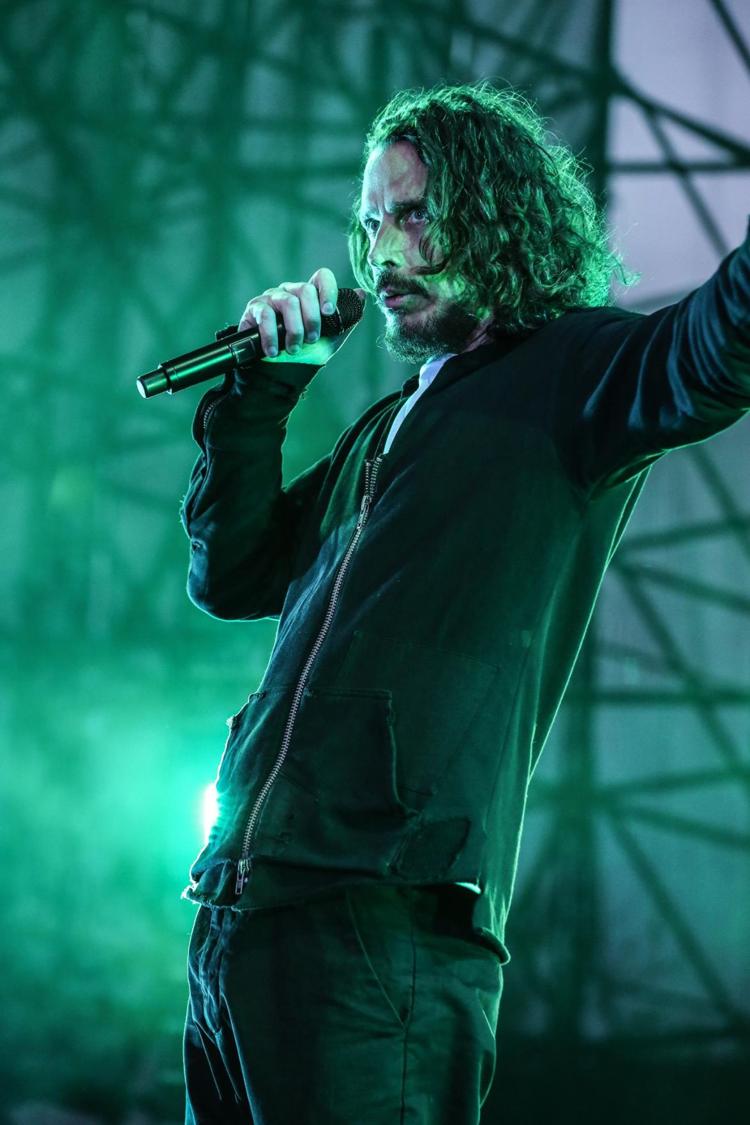 Tom Petty & The Heartbreakers at Ruoff Home Mortgage Music Center, May 13
We lost a true rock and roll torchbearer this year. Which is why, if you were fortunate enough to land tickets to Tom Petty's final performance in Noblesville, you're likely still talking about the powerful experience of hearing songs like "I Won't Back Down" and "Wildflowers" live. The Heartland icon was good for semi-regular visits to the area over the years, but at least we have some of rock's finest melodies to keep us company moving forward.
Diarrhea Planet & White Reaper at White Rabbit Cabaret, May 25
The best part of seeing Tom Petty in Indy was seeing how much Tom Petty loved playing in Indy. 
The future of rock music is fine hands if these two mid-South bands are any indication of what's to come. Diarrhea Planet (Nashville) delivered songs from their kaleidoscopic hard rock release, Turn to Gold, while the guys in White Reaper are always arena-ready — even at the White Rabbit. Both are also loud, confident and earnest as hell. Rock and roll will be just fine.
Squirrel Nut Zippers at Melody Inn, July 10
If you've ever seen Squirrel Nut Zippers, think less performance and more parade. The jazzy swing band arrives like the sort of random outburst that erupts in the French Quarter's finer musical moments, and the captivating collective can coax even the most resistant in the room to dance along. It's sheer, unadulterated fun, and the sold-out show at the Melody Inn shows that at least some Hoosiers knew exactly what to expect.
Gaga was in Indy, encased in glitter and soaring heels, fighting through the pain.
Lady Gaga at Bankers Life Fieldhouse, November 5
It's her sensitivity amid the spectacle that brings Lady Gaga's Little Monsters in droves to each and every show, and her Indy appearance in early November was no exception. From singing a string of #1 hits to sharing vulnerably about her own health issues, the show might have featured numerous costume changes and an elaborate set, but it also reminded the thousands in attendance that there's a very real (and beautiful) person underneath it all.
St. Vincent at Old National Centre, November 15
Annie Clark's fans likely questioned St. Vincent's minimal canvas before her show in the Egyptian Room. Instead of the typical accompanying full band. Clark performed St. Vincent's latest album, Masseduction, front to back with only a rotating cast of electric guitars at her disposal. Even solo, Clark's charisma and brilliant, complex pop structures filled the surrounding space with ease.