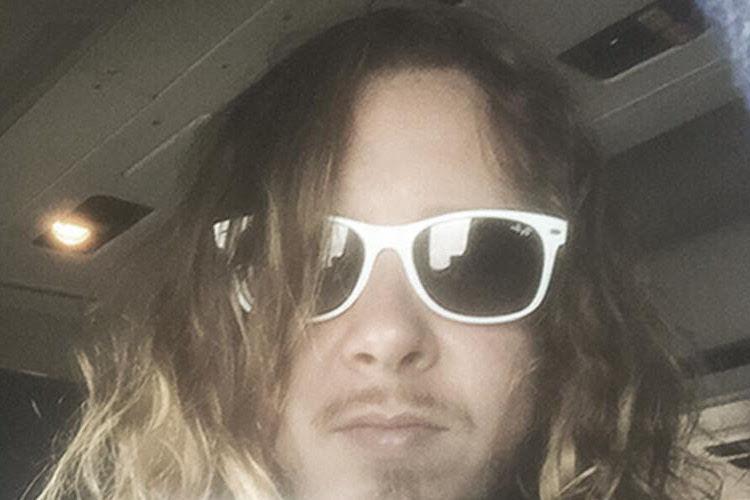 From his music, it'd be easy to assume that Ben Kweller is a positive, upbeat individual. While this remains true today, the Texas-based indie-rocker found himself in a rather dark place not too long ago.
Back in 2013, Kweller and his family were vacationing up in the mountains of New Mexico. The trip was initially supposed to be a wondrous winter getaway. What it wound up being, however, was an utter nightmare.
"We were all sleeping, and Liz [his wife] woke up in the middle of the night," Kweller recalls. "She was like, 'Ben, get up. Something's wrong.' I stood up and collapsed to the ground."
Kweller continues, "The ambulance finally arrives, and we're all outside in the snow. Right away, they were like, 'It must be carbon monoxide.' They [eventually] said, 'You guys are so lucky. Your levels are so high that you were 15 minutes from not waking up.' We were just like, 'What the fuck man.'"
After going through this near-death experience with his wife and two sons, Kweller was absolutely rattled. "It was just the worst eye-opening experience ever," he says. "It was a major changing point for me emotionally." Upon returning home from the hospital, his life took a complete 180 for a while.
"I called my booking agent, publicist, and everybody else and said, 'Cancel everything. I'm done. I just need to be home with my family,'" Kweller says. "They were super cool about that, so I just stayed home."
During this down time, one thing did remain the same for Kweller. "Songwriting has been the one thing that's always been there for me, ever since I was 8 years old," Kweller says. "It's my oldest friend. Having that gave me little sparks of joy here and there." Over time, he began amassing a collection of tunes  (admitting some wound up being "emo'd-out death songs"). During this time, another very unfortunate thing happened in his life.
"My friend Anton Yelchin died suddenly, and that fully shook me," Kweller says. "It reawakened everything that I dealt with of almost dying but being spared."
Ultimately, though, Yelchin's death wound up having a positive affect on Kweller.
"[I loved] his drive for creation and making art," Kweller says. "With him going away, I was like, 'Okay dude. You need to get your shit together and make art again because that's why you're here.'"
So after many years away, Kweller decided it was time to emerge from the darkness. Still with no official release date, his forthcoming album will be titled Circuit Boredom. On Friday, Feb. 8, Kweller released the album's first single—a raucous garage-rock track called "Heart Attack Kid." When he visits Indianapolis for a show at HI-FI on Wednesday, Feb. 13, fans can likely expect to hear more cuts from the record as well.
"There isn't one real hard and fast theme [with Circuit Boredom]," Kweller says. "My gauge was 'What do I want to perform night after night?' So a lot of it is more anthemic and fun. It could be dark, but you'll have the Kweller optimism that people know."
All in all, the 37-year-old just looks forward to getting out in front of his fans again.
"There have been a lot of fans that have been wondering where I went and what happened," Kweller says. "I'm excited to reconnect with them. That's really the big thing [with this tour]."