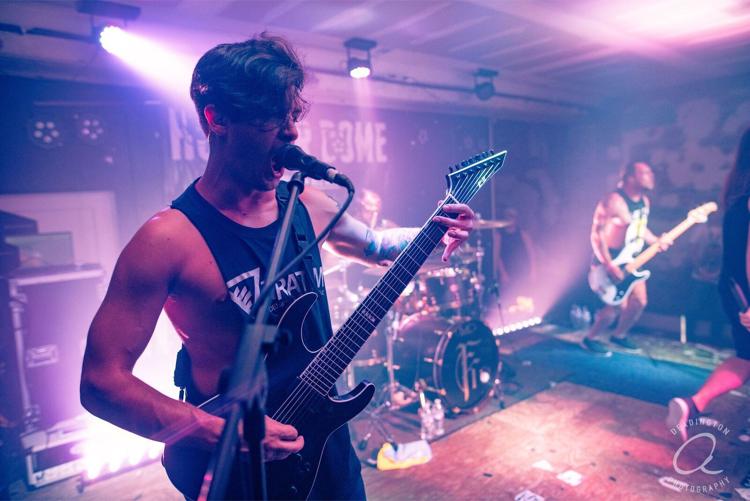 Indianapolis has a lot to offer when it comes to live music experiences. From elaborate stadium productions to intimate club settings, the city provides a little bit of something for every variant of music enthusiast. The same goes for local acts taking to the stage. We've got no shortage of great artists making great music.
If you're looking to support local music, here are some suggestions of where to start. These venues and artists are at the top of their game and promise to deliver in 2019. Seek out their social media pages, find out where they are playing, check out their videos, download their music, and go see them live. Whether your looking for hip-hop, blues, punk, metal, EDM and just about anything in between--you can find it somewhere in Indy.
HIP-HOP, SOUL, R&B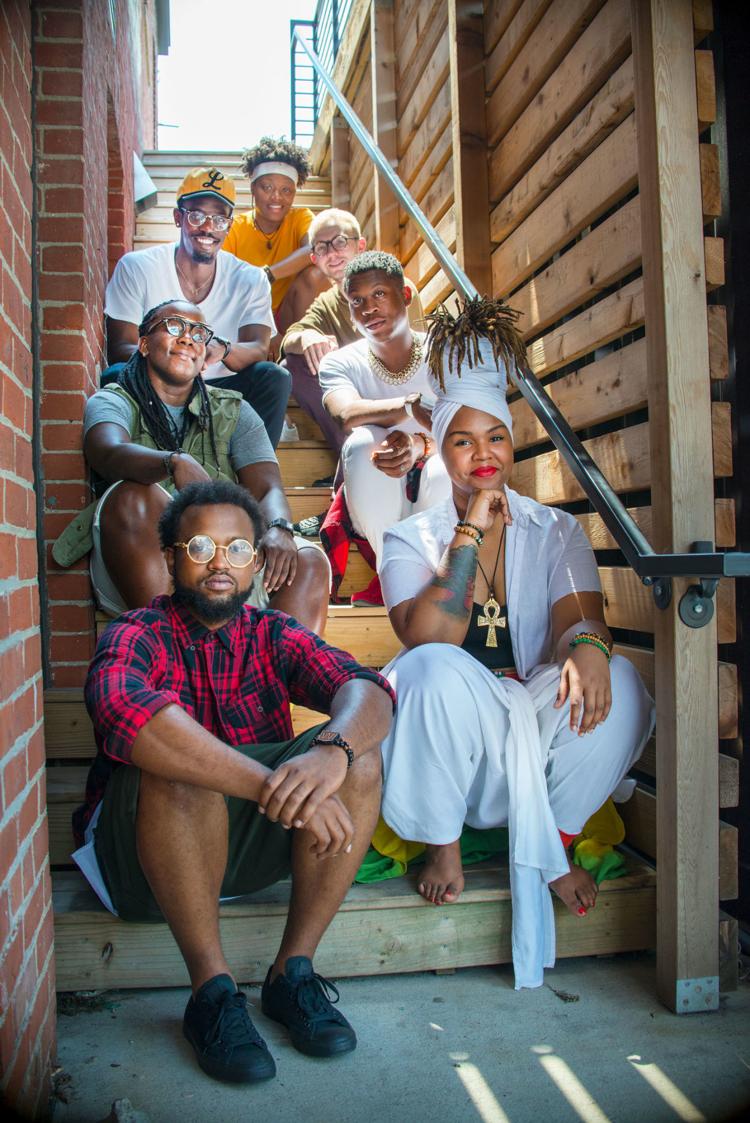 WHERE
Indianapolis is buzzing with fresh hip-hop talent. The city even has an entire festival in late August dedicated to the music in Chreece. Throughout the year, live hip-hop, soul and R&B can be heard at Indy venues large and small. To check out the hottest local emcees, stay up on event listings at Emerson Theater, Healer, HI-FI, Hoosier Dome, Mousetrap, Pioneer, Square Cat Vinyl, State Street Pub, and White Rabbit Cabaret. To hear major touring acts like Mariah Carey, Migos and Travis Scott, on the other hand, look to any of Indy's larger venues, like Bankers Life Fieldhouse, Farm Bureau Insurance Lawn, Indiana Farmers Coliseum, Old National Centre, Pan Am Plaza, Ruoff Home Mortgage Music Center, and the Vogue.
WHO
If you're looking for local hip-hop artists to support, start with: Drayco McCoy, Sirius Blvck, Mathaius Young, Diop, Double A, Mula Kkhan, Flaco, Parris LaDame, Pope Adrian Bless, Peteyboy, Skypp, Baby Ebony, Fresh Duzit, Poindexter, John Stamps, and DisTinct. If R&B and soul are more your groove, look for: Clint Breeze and the Groove, TribeSouL, Bashiri Asad, Allison Victoria, Native Sun, Audiodacity, Louie Louie, Sweet Poison Victim.
JAZZ
WHERE
Dating back to the days of Indiana Avenue, Indianapolis has produced several jazz greats, including Freddie Hubbard, David Baker, J.J. Johnson, Slide Hampton, and Wes Montgomery. Now decades later, the city is still embracing its storied jazz tradition, as old cats and young cats alike continue to fill up clubs. For a live jazz experience that's more intimate and gritty, we recommend hitting up the Chatterbox on Mass Ave, where a myriad of local players continue to light up the stage. For a more standard jazz-with-dinner experience, head to South Broad Ripple for a night at the Jazz Kitchen, where highly touted acts like Dee Dee Bridgewater, Harry Connick Jr., and John Scofield have played over the years.
WHO
Charlie Ballantine, Tucker Brothers Group, Rob Dixon & Triology, Amanda Gardier, Premium Blend, Pavel & Direct Contact, Sophie Fought
BLUES, COUNTRY, FOLK
WHERE
Much like hip-hop, you can hear the sounds of blues, folk, and country at several Indianapolis venues. One of Downtown Indy's most historic bars, the Slippery Noodle Inn showcases local blues staples like Gene Deer, Gordon Bonham, and Jon Strahl, For folk, keep up with Indy Folk Series, which regularly hosts concerts at the Unitarian Universalist Church of Indianapolis . And if the classic country sound is your thing, Duke's on Indianapolis' southside will tickle your fancy. In addition to a delicious food menu, Duke's serves up outlaw country on the regular from both local and national acts.
WHO
Blues: Scott Ballantine, Gene Deer, Gordon Bonham, Tad Robinson; Folk and Bluegrass: Bigfoot Yancey, Flatland Harmony Experiment, Sarah Grain and the Billions of Stars, Shelby County Sinners, Jeff Kelly and the Graveyard Shift; Country: Stockwell Road, Frank Dean, Gideon Wainwright, Hank Haggard, The Cold Hearts
ROCK
WHERE
From Marmoset to Margot and the Nuclear So and So's, Indianapolis has produced many acclaimed indie rock acts over the years. This legacy continues on, as smaller venues such as HI-FI, Pioneer, Radio Radio, and White Rabbit Cabaret regularly give up-and-coming indie rock acts their share of the spotlight. To hear more noteworthy touring acts like Beach House, Death Cab for Cutie, and Father John Misty, you will need to head to Farm Bureau Lawn, Indiana Farmers Coliseum, MacAllister Amphitheater at Garfield Park, Old National Centre, or the Vogue
WHO
S.M. Wolf, Richard Edwards, ByBye, Bedforms, Volunteer Department, White Moms, Crescent Ulmer, Vess Ruhtenberg, There Are Ghosts, Caleb McCoach, Spandrels, Pravada, Jomberfox, Brother O' Brother, The Trees, Joshua Powell, Moxxie, Veseria, Carmichael, Bullet Points, The DoorJams, Saint Aubin
PUNK AND METAL
WHERE
Dating back to the Zero Boys, Indianapolis has let its freak flag fly, as generations of weirdos have continued making loud, irreverent rock 'n' roll. To experience the city's latest punk and experimental sounds, be sure and make your way to State Street Pub, where you can also chow down on some tasty late night grub. Of course, NUVO's neighbors at the historic Melody Inn have also specialized in punk and rock 'n' roll for decades as well. If nothing at these two venues piques your fancy, we also suggest Black Circle Brewing Co., Emerson Theater, and Hoosier Dome.
WHO
Punk: Service, The Resource Network, Kiddo, Cairo Jag, VV Torso, Chives, Mr. Clit and the Pink Cigarettes; Metal: American Bombshell, Sacred Leather, Steed, Drude
ELECTRONIC AND POP
WHERE
There's a little bit of something for everyone when it comes to electronic and pop music in Indianapolis. On a more intimate scale, the Mousetrap offers a "weekly dose of base-fueled mischief" as part of their Altered Thurzdaze. Other smaller clubs like The Patron Saint and Pioneer also regularly offer electronic dance nights, exploring the worlds of house, techno, and more. As for large-scale electronic and pop shows, you will find acts like Ariana Grande, Justin Timberlake, and The Chainsmokers performing at venues such as Bankers Life, Old National Centre, Farm Bureau Lawn, and Ruoff Music Center.
WHO
The best dance parties in town are happening at Pioneer in Fountain Square. Check their schedule for dance nights hosted by Low Pone, Spellbound, Lari Pati, Naptown Soul Club, and Obtuse. Looking for local pop music? You'll love these local bands: Manners, Please, The WLDLFE, Dream Chief, The Shake Ups, Wife Patrol, summer bruise