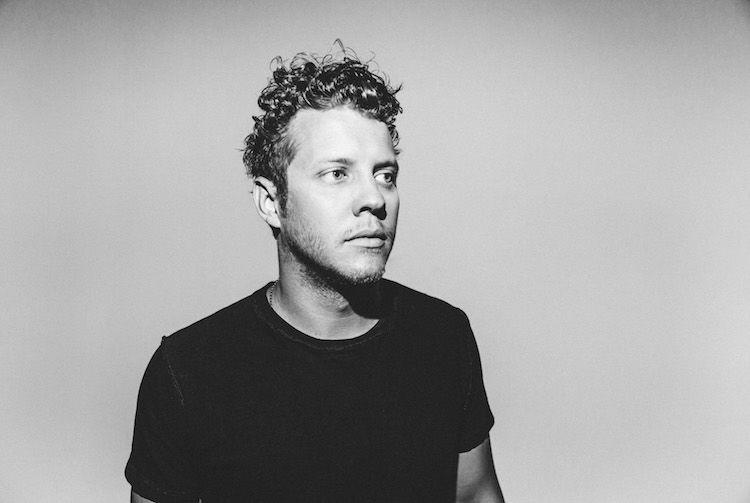 Anderson East may have a Southern soul sound, but the Alabama native never shies away from exploring new territory. Ultimately, the 30-year-old singer-songwriter believes this approach stems back to his childhood, when he would spend all his money at the record store where he worked as a youngster.
"I pretty much just recycled my paycheck, and [spent it on] anything from Snoop Dogg to Widespread Panic," East recalls. "Anything I had was just super precious to me."
"I didn't have any siblings to tell me what was actually good and worthwhile," he continues. "From there, my musical landscape was pretty much wide open. I think that's translated into the kind of records I make now."
Out in support of his 2018 album Encore, East visits the Vogue on Saturday, Feb. 23, receiving opening support from British-born/Nashville-based singer-songwriter Lucie Silvas. Beforehand, we caught up with East, discussing Avicii, Brandi Carlile, Willie Nelson, and more.
NUVO: The Grammys were not long ago, and your song "All on My Mind" was nominated for "Best American Roots Performance." What did that nomination mean to you?
ANDERSON EAST: It was incredible to be recognized for just making music in general. At that level, it was pretty remarkable. I'm very grateful.
NUVO: Brandi Carlile wound up winning that award, in addition to a couple others. What kind of bond do you two have?
EAST: We've been good friends for a while now. We toured together three or four years ago, and just kept in good company. She did her last record with Dave Cobb as well, and we're now label mates. I went down to Mexico for her festival that she just put on. She's been a really good friend for a while, so I'm really proud of her. If I have to lose a Grammy on her account, I'm totally okay with that.
NUVO: I interviewed Jason Isbell last year, who has also worked with producer Dave Cobb. Talk to me about your relationship with Dave, and what you like about working with him?
EAST: He's been a really good friend of mine for a long time. Personally, I don't think I'd be making music or have the career I have now if it wasn't for him. He's just a really great filter. He knows when enough is enough, and he knows when an idea is worth being explored a little more.
He and I also have the same vocabulary, with him being from Georgia and me from Alabama. We have that Southern ideal. We love the honesty in music and the ugly parts that make something special.
NUVO: You collaborated with a lot of people on your latest record, Encore, including Chris Stapleton. What did you enjoy about working with Chris?
EAST: Chris is just an awesome dude with a great heart. Writing with him is always a lot of fun. He's very quick-witted. It was a real treat, and hopefully we get to do it again soon.
NUVO: You also worked with Avicii on your latest record, who unfortunately passed away last year. What was it like collaborating with him?
EAST: Tim was a really sweet guy. I don't know if he knew what he was walking into that day. Instead of the typical writing session/staring contest vibe, we just turned it into a recording session, and "Girlfriend" came out of that.
At the time, his record was what we were writing towards. And then, I was like, "Hey. Do you mind if I have this song?" [laughs] He was a real joy to work with. It just breaks my heart to see how things have gone for him. I will cherish having worked with him.
NUVO: You covered Willie Nelson's "Somebody Pick Up My Pieces" on Encore. Is there any backstory behind why you chose that song in particular?
EAST: Yeah. I remember where I heard it and the emotion that song  invokes. I thought it was incredibly charming that a song like that came in such a later point of Willie's career. To have the perspective of age on top of that song seemed even more heartbreaking. It really just spoke to me, like, "This is a really special piece of music." We just took it from there and put our spin on it. I don't know if he's heard it, but I hope he doesn't hate it. [laughs]
NUVO: Have you and Willie ever crossed paths over the years?
EAST: No, not personally. I would probably be like a little schoolgirl and wouldn't be able to handle myself. In my opinion, Willie Nelson is in the upper top five of greatest voices of all time.
NUVO: Speaking of all-time great voices, you made an appearance on Darryl Hall's show (Live from Darryl's House) back in 2016. What was that experience like?
EAST: It was just a whirlwind. It was really early in my career, so I was just trying not to make a fool of myself. But he was very welcoming, and he had great hair. The whole thing was super quick. I think we maybe ran the songs twice, and then we were done. It was a great experience getting to do that. His band is really fantastic, and the food was killer.
NUVO: You are such a humble individual. What does it mean to be where you are right now at this point in your musical career?
EAST: I'm extremely grateful. I remember playing shows at some dive bar in Charleston or somewhere, and it was literally one person and the bartender. I used to have that piercing anxiety before a show, like, "Is anybody going to show up for this thing?" Now to not have that anxiety is pretty remarkable.
Somebody wrote me the other day, and they have a line of my song engraved in their wedding band. It [my music] is a milestone in other people's lives, and I think that's just the coolest thing in the world. To vicariously be a part of other people's experiences is huge. I never in my life thought that would happen.