Cover photo by // Charlie Clark
After nearly a decade of effort, Michael Kaufmann and a large group of collaborating artists are finally seeing their Sound Expeditions project come to fruition. Comprised of 30 original pieces, Sound Expeditions documents site-based sound art and composition and culminates in a soundtrack of Indianapolis unlike any you've ever heard.
The diversity in our city is astounding at times, and so too are these compositions. The 30 pieces that make up the completed project, "reflect real experiences of the city that capture both the iconic, as well as the mundane, the remembered, and the forgotten," according to Kaufmann. "The Sound Expeditions artists have worked to conceptualize complex social, environmental, imaginative, cultural, and political ideas and spaces into evocative soundscapes and musical scores that range from joyful to melancholic."
The locations range from the Sunken Gardens at Garfield Park to an abandoned home on the Eastside, the banks of the White River and the steps of the state capitol, with a wide-range of places and experiences in between. You'll hear the voices of the Indianapolis Children's Choir and the chants of women marching for change, and a host of creative and provocative sounds from improvised and inventive means.
For the full experience, we invite (implore?) you to grab your mobile devices, plug in some headphones, punch in the geo data and spend a day or two traveling our hometown and listening to the stories it tells through music.
On April 16th, the Indiana State Museum will roll out a kiosk featuring the Sound Expeditions project including an interactive map of the city and the corresponding compositions. The full soundtrack is available for purchase  with all proceeds going to ArtMix.
[Editor's note: An interactive map with locations and music can be found at the bottom of this article.]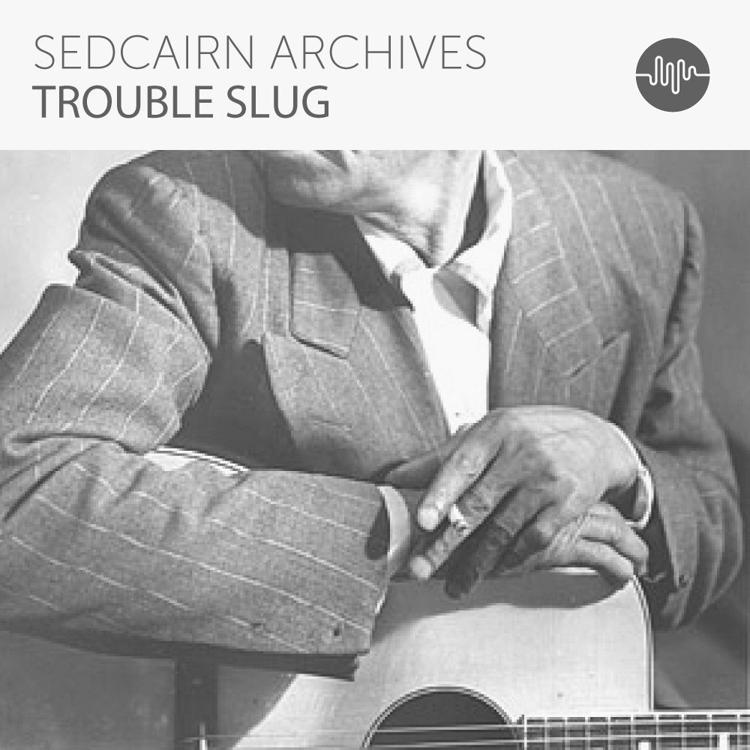 1. Sedcairn Archives — "Trouble Slug"
An unmarked alley near 16th Street and Martin Luther King Jr. Boulevard is the site of the unsolved murder of Indianapolis resident and blues trailblazer Scrapper Blackwell. Ironically, today this site is home to a state police forensics lab."Trouble Slug" is an emotional and evocative reaction to multiple traumatic circumstances that surround the life and death of Scrapper Blackwell. The song helps make a necessary historical connection between the visionary aspects of Blackwell's music and the advanced futurism of a more modern African American musical form known as Chicago footwork, including samples of guitar notes and vocal runs performed by Blackwell in 1928.
GPS Location: 39.788840, -86.169937
Commissioned by Sound Expeditions
Related: Review: Sedcairn Archives' OOBYDOOB
---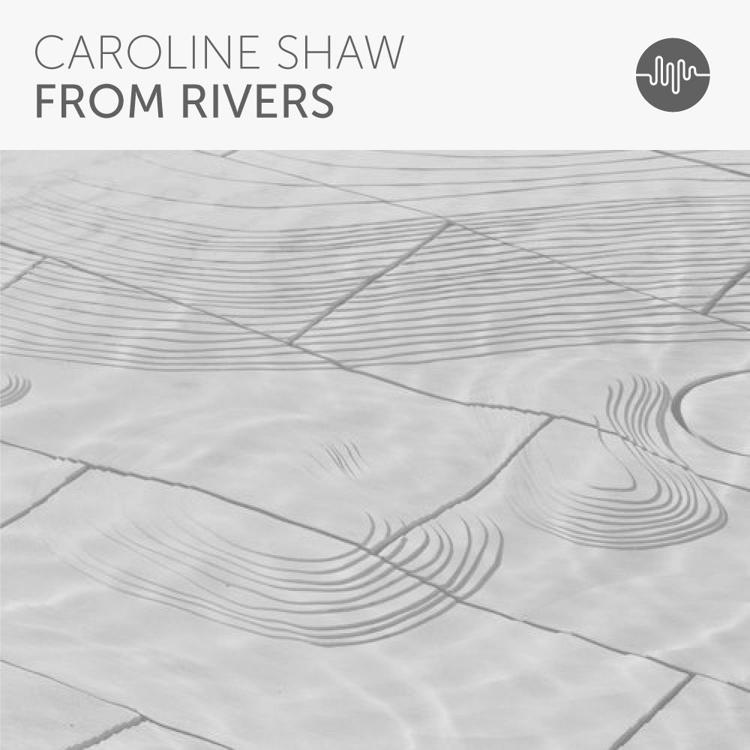 2. Caroline Shaw — "From Rivers"
"From Rivers" is an experimental and adventurous journey that evokes the movement of water through the processes of evaporation and precipitation. Pulitzer Prize-winning composer Caroline Shaw captures this movement using familiar melodies translated through the choral rises and falls of ethereal vocals. By suggesting the circular movement of water from sky to earth, Shaw places the listener into this flowing movement. Shaw references not only the prominent waterfall feature "Healing Waters" that greets visitors as they enter the new Eskenazi Hospital but reminds listeners of the site-specificity of the hospital between the White River and Fall Creek.
GPS Location: 39.777588, -86.183480
Commissioned by Eskenazi Health
---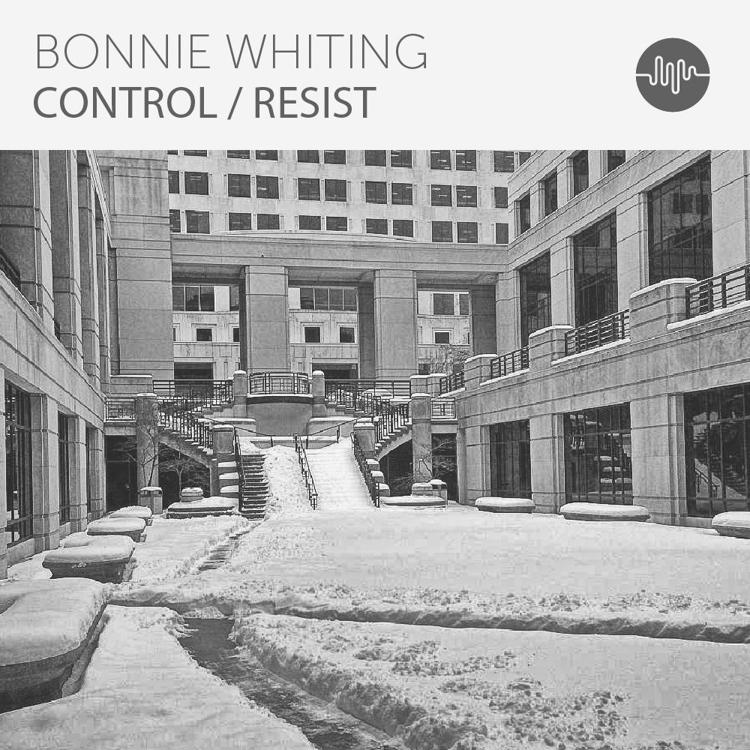 3. Bonnie Whiting — "Control/Resist"
The Indiana State Capitol is a site that relates to both state and federal politics, and it is a location that contains the duality of action for both government and protest. The tensions of this duality are captured through overlaid percussion techniques in "Control/Resist."This track is a musical expression of two sides of political action: the private daily work of sustained resistance and the less-frequent act of public demonstration and shared experience. Crowdsourced noises from the Indianapolis Women's March on Jan. 20, 2017, at the Indiana Statehouse combine with granular metallic percussion sounds and white noise to dominate the soundscape and replicate these moments of energetic resistance.
GPS Location: 39.768653, -86.163573
Commissioned by Sound Expeditions 
Related: Why Hoosiers marched on D.C for women's rights
---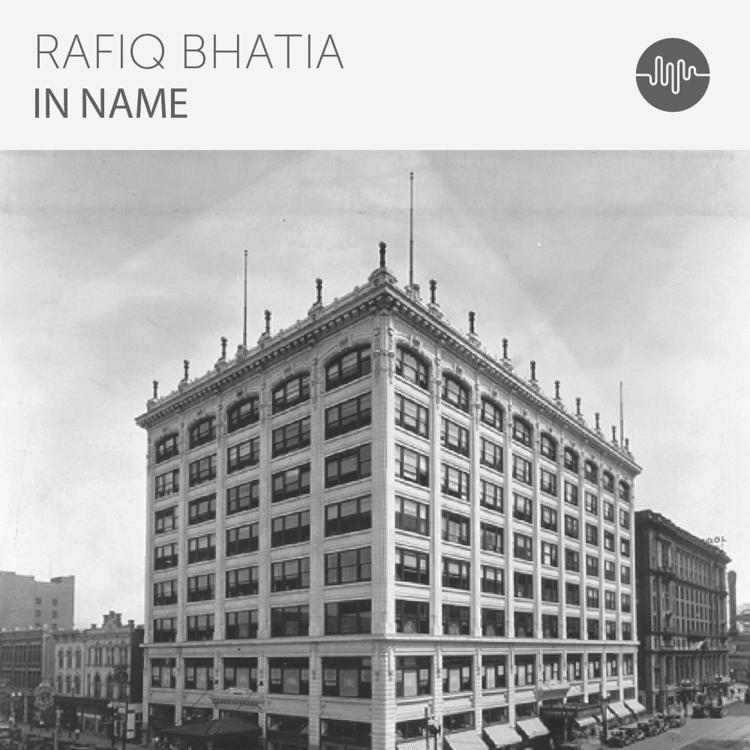 4. Rafiq Bhatia — "In Name"
Composer Rafiq Bhatia tackled one of the city's oldest and most entrenched histories that has been eroded: its name. Enshrined in the very name of the city—and of the state—the word "Indian" is all but invisible. Yet throughout Indianapolis, there are conspicuously few traces of the city's namesake or reminders of the forced, state-sponsored removal that drove Native Americans from their traditional homelands. "In Name" is about the responsibility to memory—and the fight to reclaim erased histories. More precisely, it is a rumination on how meanings and values can be washed off of a word—and how a person may repeat the name of this city a million times without pausing to think about from whom was it stolen.
GPS Location: 39.768567, -86.159856
Commissioned by Sound Expeditions
---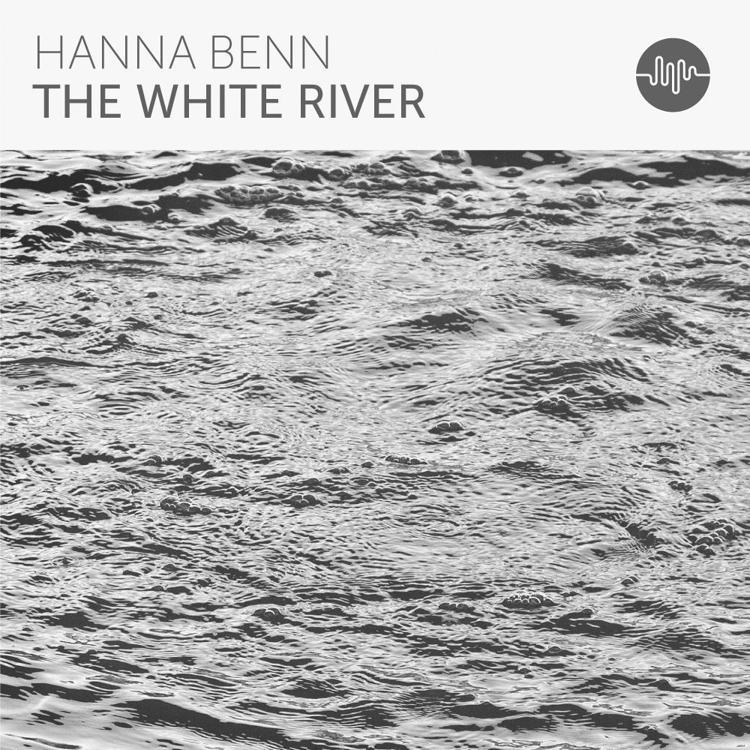 5. Hanna Benn — "The White River"
Created as a personification of the White River, the largest of Indianapolis' six waterways, this piece is composed of three musical movements that mirror the history of this river. Each movement is Benn's interpretation of the ecologies, the multispecies inhabitants, and the human influence surrounding the river and the effect each has on one another. This track, like the White River, is grand and sweeping in its orchestral quality. Benn's work is a tribute to a river that is complex.
GPS Location: 39.754659, -86.174926
Commissioned as one of six original music pieces for the Streamlines project, funded by the National Science Foundation
Related: Hanna Benn shares work written during Central State residency
---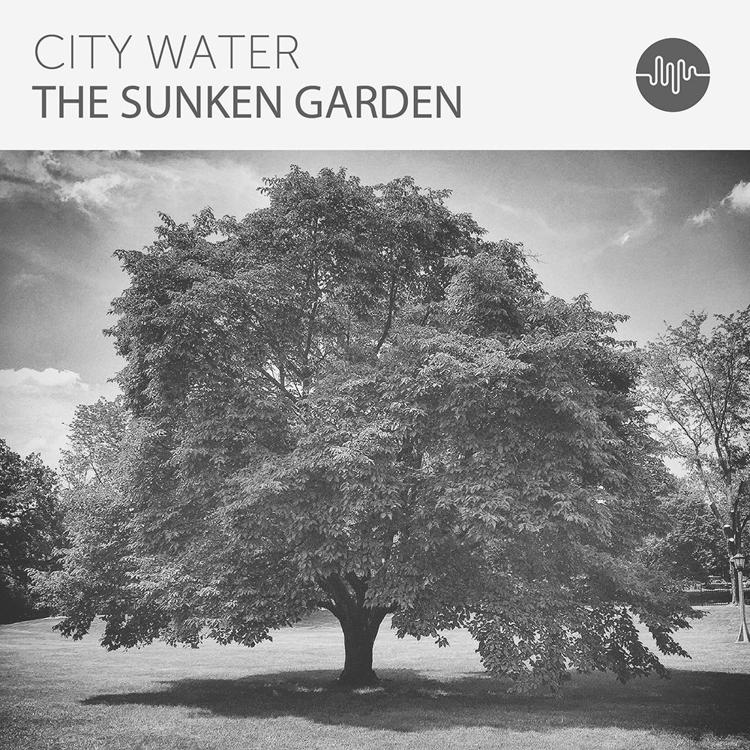 6. City Water — "The Sunken Garden"
Garfield Park is a 128-acre regional city park on the Southside of Indianapolis that was established in the late 19th century. Today, it is the oldest city park in Indianapolis and is listed on the National Register of Historic Places. "The Sunken Garden" is comprised of field recordings taken from the four corners of the garden. It's an archive of sounds that capture the buzz of highways, fountains, and human vibrancy coming from the surrounding working-class neighborhoods. The track is a meditation on timelessness and the overlap of generational energy in a single place, and it is meant to tie together the past, present, and future of a place.
GPS Location: 39.732447, -86.142500
Commissioned by Sound Expeditions
Related: The long, controversial history of Garfield Park's Confederate monument
---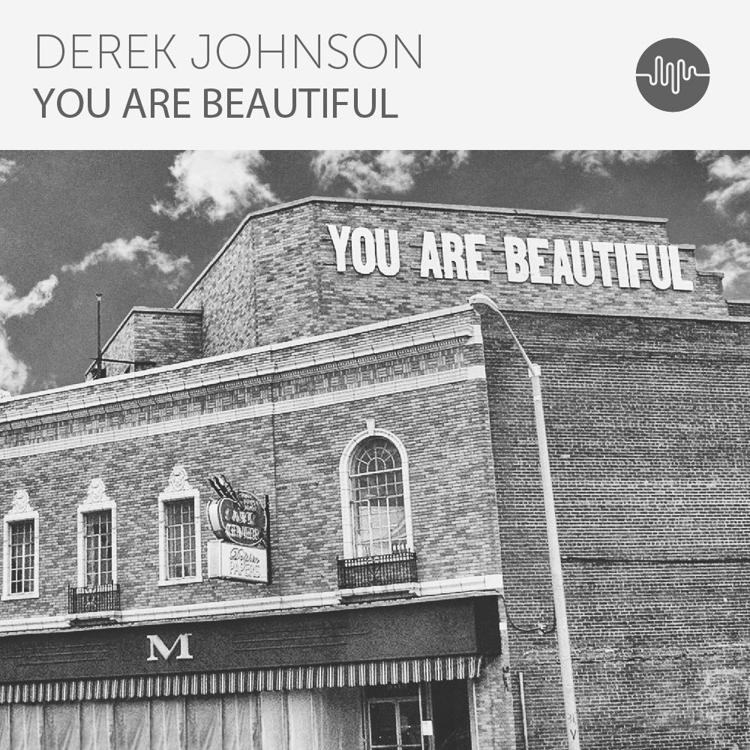 7. Derek Johnson — "You Are Beautiful"
The Murphy Arts Center in Fountain Square has had a long life of serving artists and has been home to several music venues over the years. When asked to write a site-specific composition for a place in Indianapolis, percussionist and composer Derek Johnson instantly thought of the "You Are Beautiful" sign on top of The Murphy building—a mural installed in 2007 by the creative efforts of the Department of Public Words (DPIndy). Johnson's "You Are Beautiful" is a love letter to a place that embraces the sign's message—it creates a state of being that is intrinsic but also constantly strives for consistency and practice. Art in all its forms reminds people of the inherent beauties that exist in every human being.
GPS Location: 39.752849, -86.140922
Commissioned by Sound Expeditions
Related: A message from the Department of Public Words: "You Are Beautiful"
---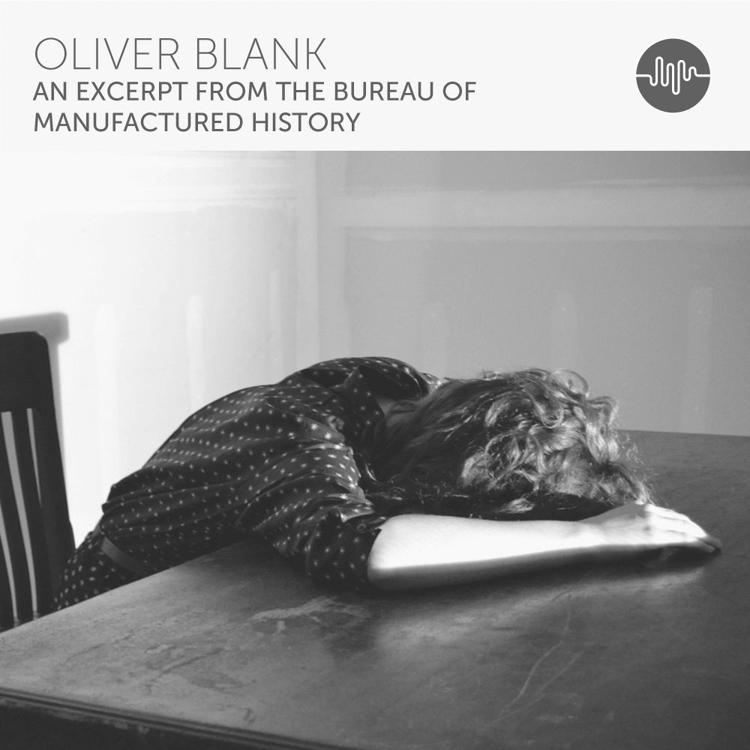 8. Oliver Blank — "The Soundtrack of the Bureau of Manufactured History"
"The Bureau of Manufactured History" is a collaboration between musician Oliver Blank and writer James A. Reeves that explores the personalities of cities. In 2013, Reeves spent a month in Indianapolis writing stories based on urban legends, historical rumors, and general chatter recorded on a telephone line he and Blank set up to collect individuals' rumors, dreams, and personal reports. Blank then transformed elements of these stories into a 45-minute composition and a performance-based installation using a desk and audio speaker.
GPS Location: 39.758767, -86.146929
Commissioned by We Are City
Related: We Are City: Finding the soul of Indy 
---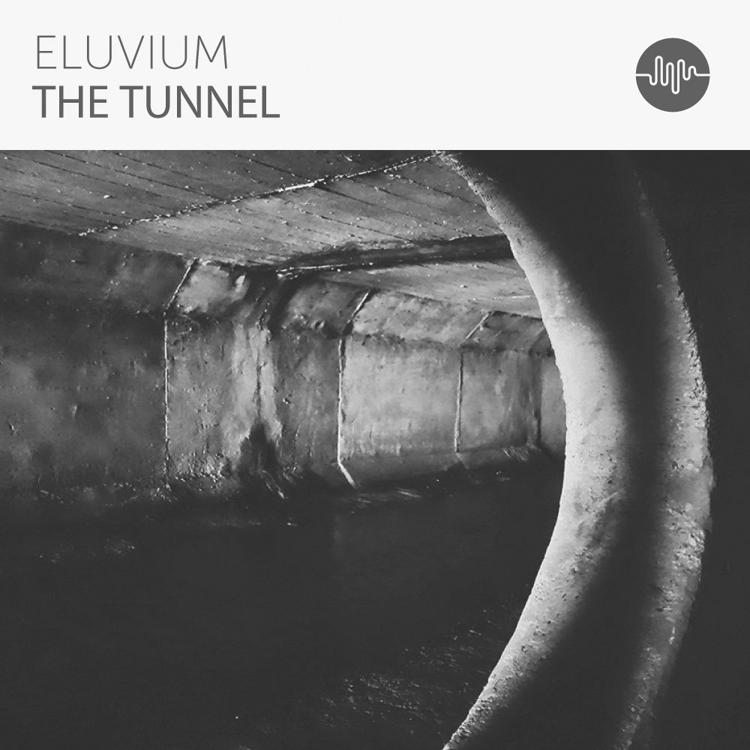 9. Eluvium — "The Tunnel"
The Pogue's Run tunnel, also known as The Box, is perhaps one of the most intriguing built structures in all of Indianapolis. This human-made structure allows Pogue's Run (a stream and one of Indianapolis' six waterways) to continue its course underneath the urban core and empty into the White River. Composer Eluvium created an original track that moves beneath a city's most recognizable icons—stadiums, towers, monuments. The sounds on this track were recorded during two trips through the tunnel by Indianapolis-based artist Stuart Hyatt. These sounds are harmonically aligned in arrangements for organ and guitar by Eluvium. Running water mingles with the voice of Archie Campbell and biology technicians who work in the Public Health Department's lab collecting water samples.
GPS Location: 39.764502, -86.150997
Commissioned as one of six original music pieces for the Streamlines project, funded by the National Science Foundation.
Related: Residents push for Pogue's Run Trail
---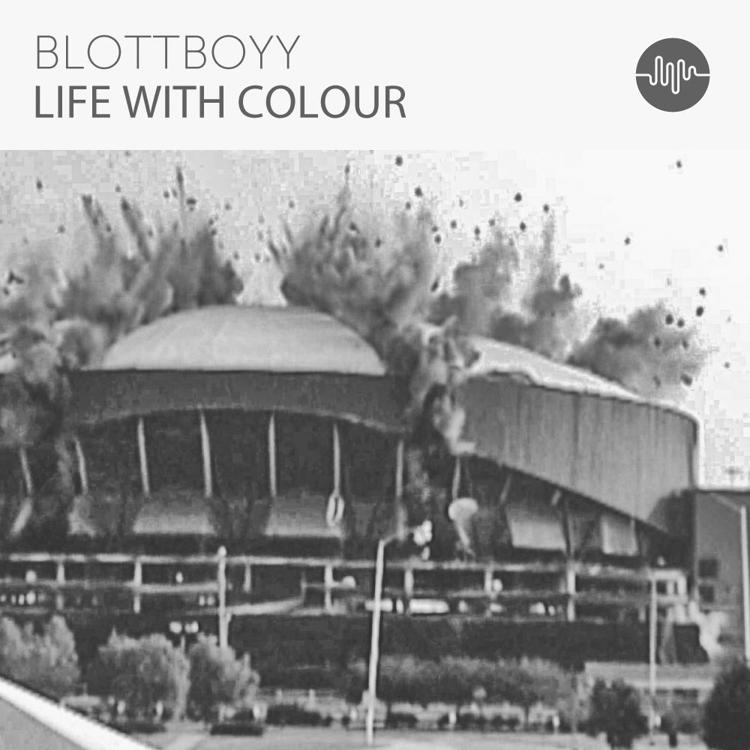 10. blottboyy — "Life with Colour"
At the site of the new Cummins Global Headquarters building in Downtown Indianapolis, once home to Market Square Arena, this site acts as an aural memorial for the loss of the musician who performed his last live concert before an untimely death: Elvis Aaron Presley. This intersection of place and time marks a historic moment in popular music history. In "Life with Colour," blottboyy draws out important rock-and-roll history of this perfectly manicured site today through the incorporation of excerpts from Elvis' song "Blue Moon." blottboyy's music builds from samples, draws from both hip-hop and dance music traditions, and creates a vibrant beat-driven landscape.
GPS Location: 39.768293, -86.151635
Commissioned by Sound Expeditions
Related: Remembering Blottboyy
---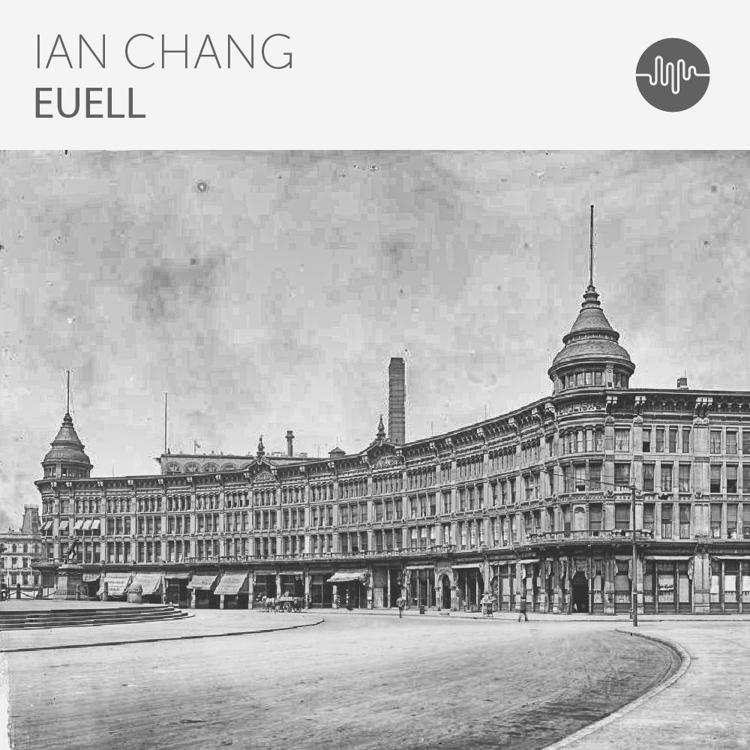 11. Ian Chang — "Euell"
The English Hotel & Opera House stood in the heart of Downtown Indianapolis from 1880–1948. Through secondary sources (records, articles, and photographs), Ian Chang's track tells the story of the 1917 murder case of Clarence Euell, an African American waiter at the hotel's cafe. As the story goes, Milwaukee Brewers' manager Daniel Shay had just suffered a defeat against the Indianapolis Indians baseball team, and after taking issue with how much sugar he was given for coffee, he shot Euell in the stomach. Despite conflicting witness reports, the jury concluded that Shay was defending himself, and he was acquitted of second-degree murder. This story reflects racial tensions and prejudice in Jim Crow-era America and is a somber reminder of how loudly that era echoes today. The piece seeks to embody both the opulence of the space and the tragedy of the Euell murder with an uncanny and operatic sonic palette. With the exception of woodblock and kick drum, "Euell" is created entirely of manipulated opera samples, and the resulting sonic environment feels like a ghost opera.
GPS Location: 39.768947, -86.158545
Commissioned by Sound Expeditions
---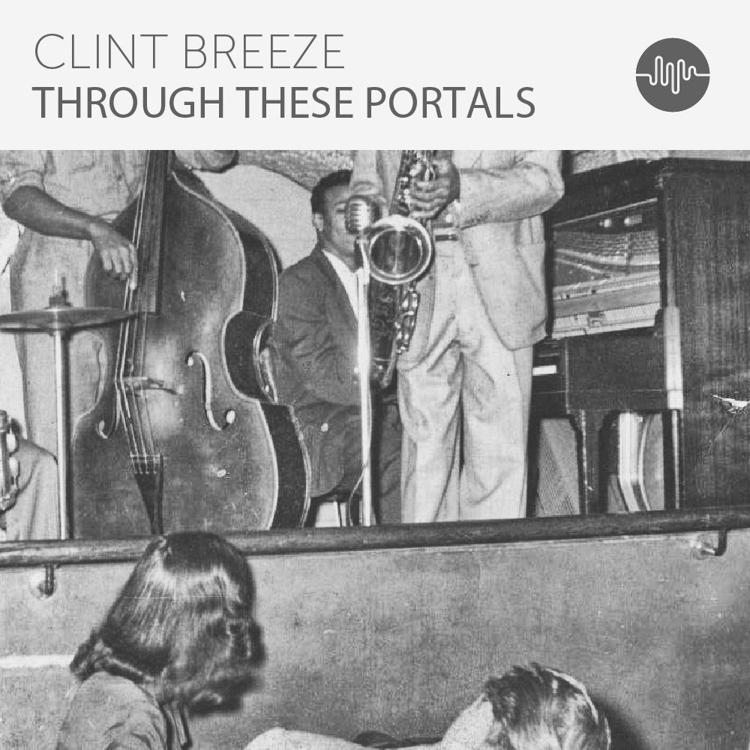 12. Clint Breeze — "Through These Portals"
"Through These Portals"pays an electronic homage to the historically and culturally significant area of Indiana Avenue, which was once a bustling corridor to see and play jazz during the 1940s, 1950s, and 1960s. Indiana Avenue was rich with music venues such as Henri's Bar and Georgia's Bar. The sign above Henri's Bar door read, "Through These Portals Pass the World's Best Musicians." Indiana Avenue has a complicated history due to the disenfranchisement of African American communities. Since the construction of the interstate system and "urban renewal efforts," Indiana Avenue and its surrounding neighborhoods suffered from these dramatic changes. "Through These Portals"is a sonic tribute to this vibrant history.
GPS Location: 39.771996, -86.162548
Commissioned by Sound Expeditions
Related: Carrington Clinton's Clint Breeze project evolves from beats to live band
---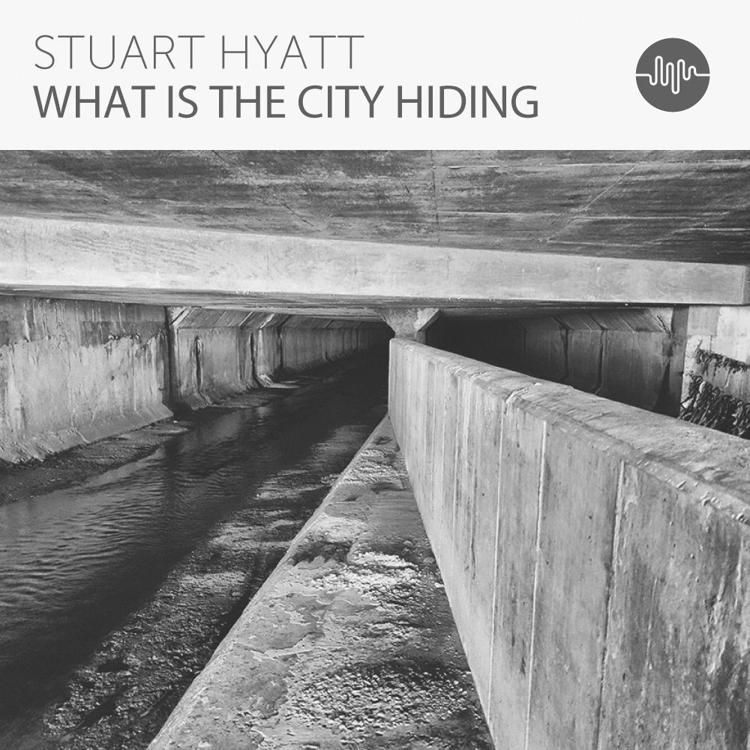 13. Stuart Hyatt — "What Is the City Hiding"
In "What Is the City Hiding," Indianapolis-based artist Stuart Hyatt brings the partially invisible waterway to life by creating a track for the part of Pogue's Run that runs under the city. The ominous opening to this track creates a heightened sense of awareness to the secrets that exist just underfoot in a city. Prior to settlement of Indianapolis, this waterway ran aboveground and was a critical waterway for Indigenous people. When Alexander Ralston designed the Mile Square layout of Indianapolis, Pogue's Run was the only interruption to his grid plan for the city.
GPS Location: 39.771207, -86.140359
Commissioned as one of six original music pieces for the Streamlines project, funded by the National Science Foundation
Related: Our Noise: Indy Sound Map highlights urban soundtrack
---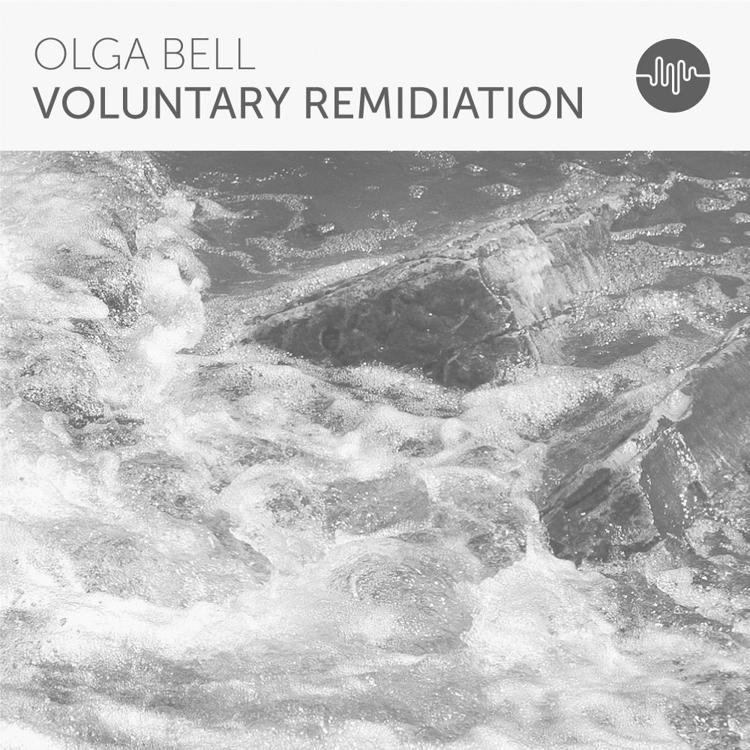 14. Olga Bell — "Voluntary Remediation"
Pleasant Run, one of Indianapolis' six waterways, is a devastating environmental story of the rapid onset of industry and its environmental fallout. This reality lives alongside the simultaneously passionate, prideful, and painful histories that are a reality for many in Indianapolis. Olga Bell is conceptual in her approach to music and creates work at the intersection of chamber/classical and electronic music. Using data collected from secondary sources found using Google Earth, YouTube, and map searches, "Voluntary Remediation" captures a sensory interpretation of Pleasant Run with a track that asks, "Is Pleasant Run a pleasant place?" "Voluntary Remediation" uses sounds to track historical interruptions as an urgent call to action for the remediation of polluted and abused waterways.
GPS Location: 39.752333, -86.118080
Commissioned as one of six original music pieces for the Streamlines project, funded by the National Science Foundation
Related: What's living in Indianapolis?
---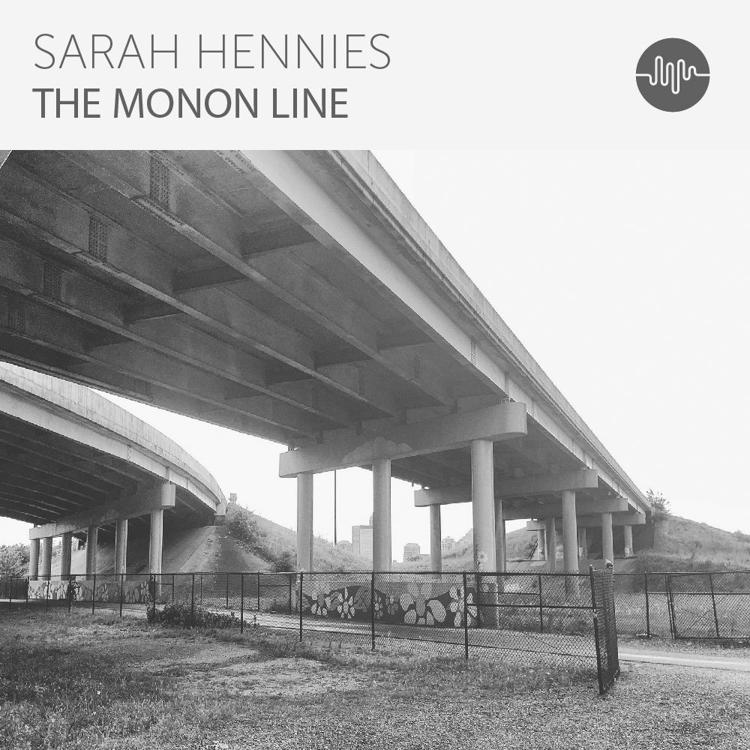 15. Sarah Hennies — "The Monon Line"
The Monon Line is a defunct railroad that once connected Indianapolis to Louisville, Kentucky, and to Chicago, as well as other Midwest cities. Today the Monon Line is better known as the Monon Trail—a converted multiuse pedestrian and bike path that exists within an odd confluence of highways, roads, greenway, and train line. The hum and vibration of all these moving parts sit alongside a large parcel of land wedged between the interstates that is off-limits to pedestrian access. "The Monon Line" addresses this as the real and imagined sound within this space where bodies move freely to walk, listen, and linger while passing over and along the ghosts of the now-removed tracks.
GPS Location: 39.784725, -86.141595
Commissioned by Sound Expeditions 
Related: Eating and drinking along the Monon Trail
---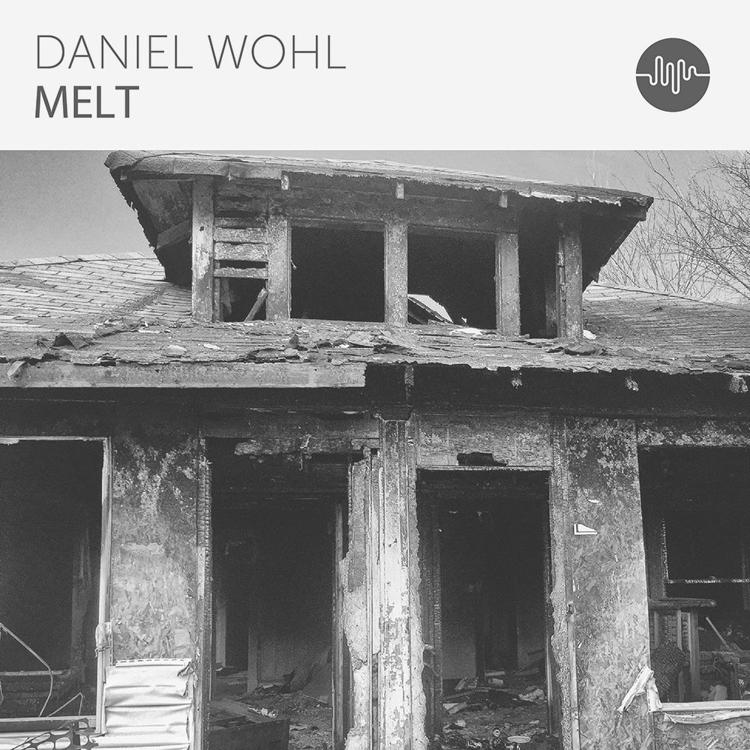 16. Daniel Wohl — "Melt"
Abandoned and derelict homes are a reality in many cities across America. Through an exploration of Eastside Indianapolis, past the Massachusetts Avenue industrial corridor, Daniel Wohl encountered a burned and abandoned house. Inside the house, an upturned and charred Hammond B3 organ lays abandoned. The haunting sound of this organ lays the baseline of this track like a distant memory. On top of this baseline, Wohl creates a sonic voyage of the fire with the undertones of a crackling fire, a creaking door, and at times the out-of-place sound of water.
GPS Location: 39.791890, -86.129497
Commissioned by Newfields/Indianapolis Museum of Art
---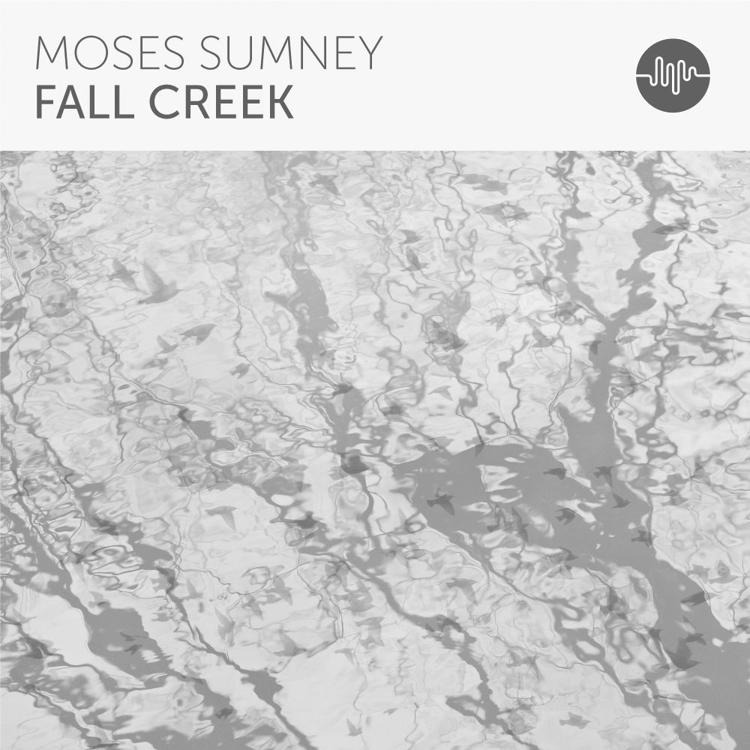 17. Moses Sumney — "Fall Creek"
Fall Creek, one of the six waterways in Indianapolis, has maintained a lot of its natural beauty over the years, even though it is surrounded by noise pollution from the street traffic. It also suffers from the direct insertion of the city's sewage into its waters. Singer-songwriter Moses Sumney sought to capture the friction between the waterway's inherent, natural qualities and the invasive human elements that have affected it over time. "Fall Creek,"like the actual creek itself, is a poetic amalgamation of elements that are acoustic, technological, and natural—sometimes seamless, sometimes chaotic.
GPS Location: 39.810928, -86.142980
Commissioned as one of six original music pieces for the Streamlines project, funded by the National Science Foundation
---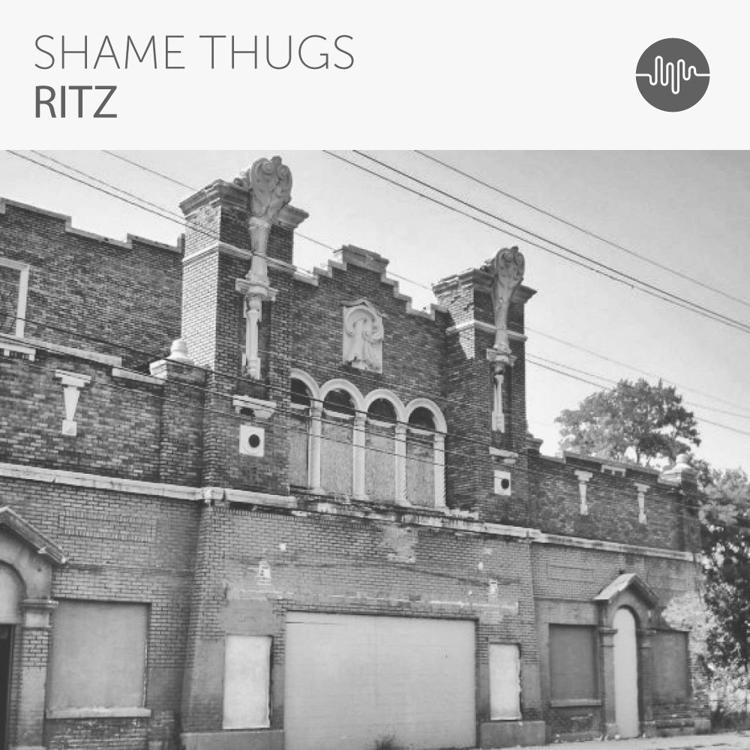 18. Shame Thugs — "Ritz"
To create "Ritz," the Shame Thugs immersed themselves in the sounds of musical legends such as Frank Zappa and Savoy Brown—musicians who played at the Ritz Theater in Indianapolis during the heyday of musical experimentation and blues rock in the 1960s and 1970s. By incorporating the sound bites of found basement objects used to create the empty clanging noise that punctuates the track, "Ritz" captures the essence of big, old, sacred, and historically significant spaces in Indianapolis.
GPS Location: 39.818124, -86.159392
Commissioned by Sound Expeditions
Related: Seth's 24-hour local music diary
---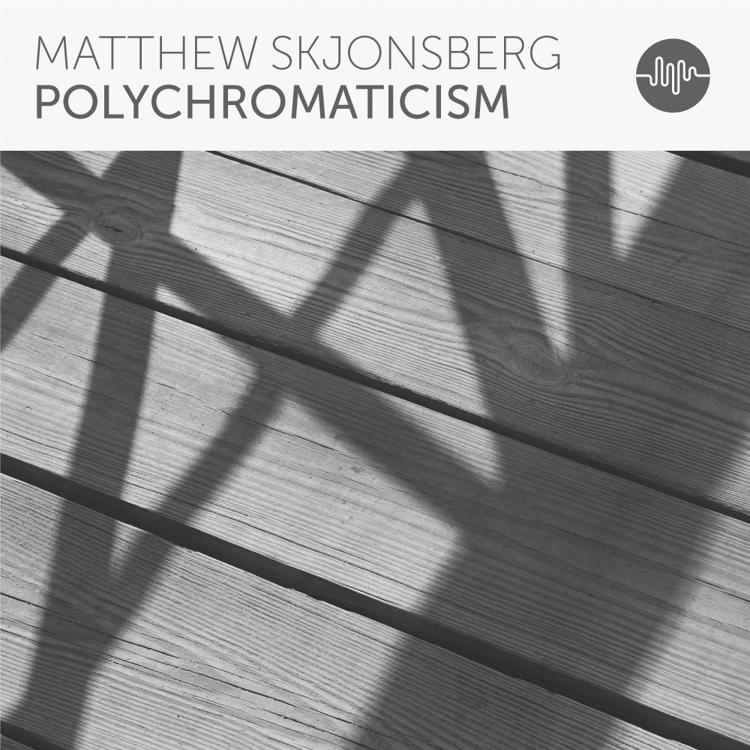 19. Matthew Skjonsberg — "Polychromaticism (carillon)"
Composed to be performed on the Butler University carillon organ (an organ that contains 23 or more bells and is the second-heaviest musical instrument after a pipe organ), "Polychromaticism" as a concept is comprised of the adjective pol·y·chrome (ˈpäliˌkrōm/) to mean painted, printed, or decorated in several colors, and the noun, chro·mat·i·cism (kroʊˈmæt əˌsɪz əm) to mean the use of the chromatic scale or chromatic halftones in musical compositions. The combination of these terms conveys the deep relationship between the visual and aural that is represented in "Polychromaticism"through this wave-based composition.
GPS Location: 39.843087, -86.171954
Commissioned as one of six original music pieces for the Streamlines project, funded by the National Science Foundation
---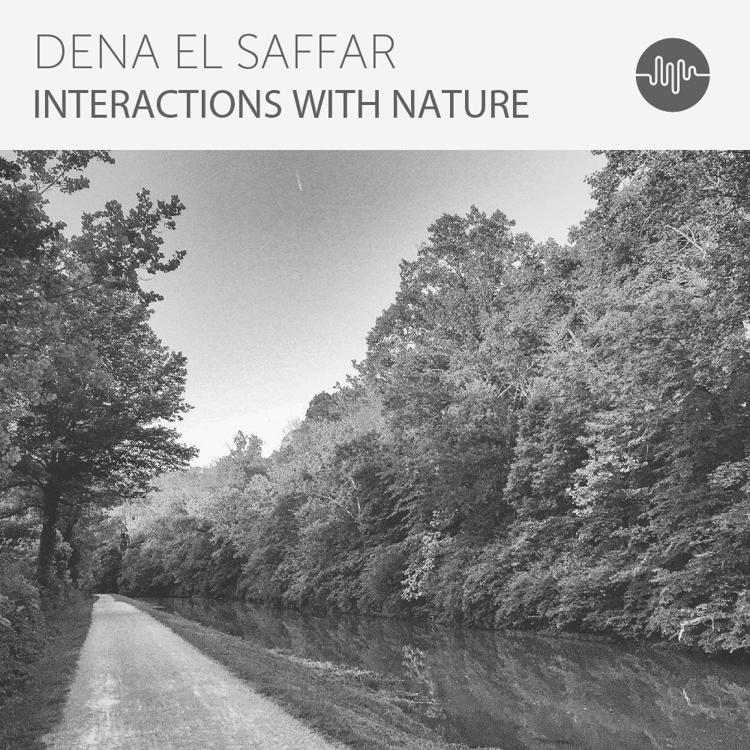 20. Dena El Saffar — "Interactions with Nature: Urban Green Space, Indianapolis"
In the urban sprawl of Indianapolis, the sounds of nature are their own complex composition. The bird songs, the insects, the wind rushing through the trees all provide a balance to the chaos of traffic and bring a counterpoint to Dena El Saffar's track. In "Interactions in Nature: Urban Green Space, Indianapolis," Saffar situates herself along the Canal Towpath just before sunset and records herself playing instruments adjacent to happenstance bird songs of a robin, a cardinal, and a finch that punctuate the scene. The added ambient noise of bicyclists passing by and the distant sound of traffic are all reminders that green spaces exist right in the middle of a vibrant and complex city.
GPS Location: 39.835739, -86.177061
Commissioned by Sound Expeditions
Related: Salaam plays at Eskenazi in 2014
---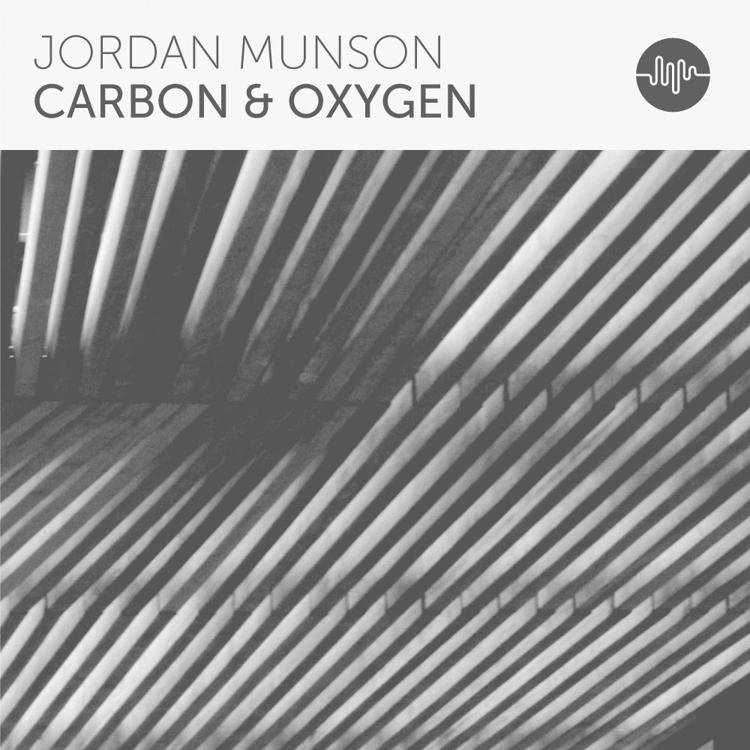 21. Jordan Munson — "Carbon & Oxygen"
"Carbon & Oxygen" was written and recorded live by Jordan Munson at the opening of the 100 Acres Art and Nature Park on the grounds of the Indianapolis Museum of Art on June 19, 2010. This work responds primarily to the site of the visitor's pavilion as a tribute to the work of architect Marlon Blackwell—an angular structure that celebrates the beauty of the environment in which it is located adjacent to the White River. Like the structure of the pavilion, "Carbon & Oxygen"is layered with sharp electronic edges that complement ethereal sounds from the environment at this site.
GPS Location: 39.830078, -86.186159
Commissioned by Newfields/Indianapolis Museum of Art 
Related: The IMA's new name, Newfields: an interview with the IMA board chair
---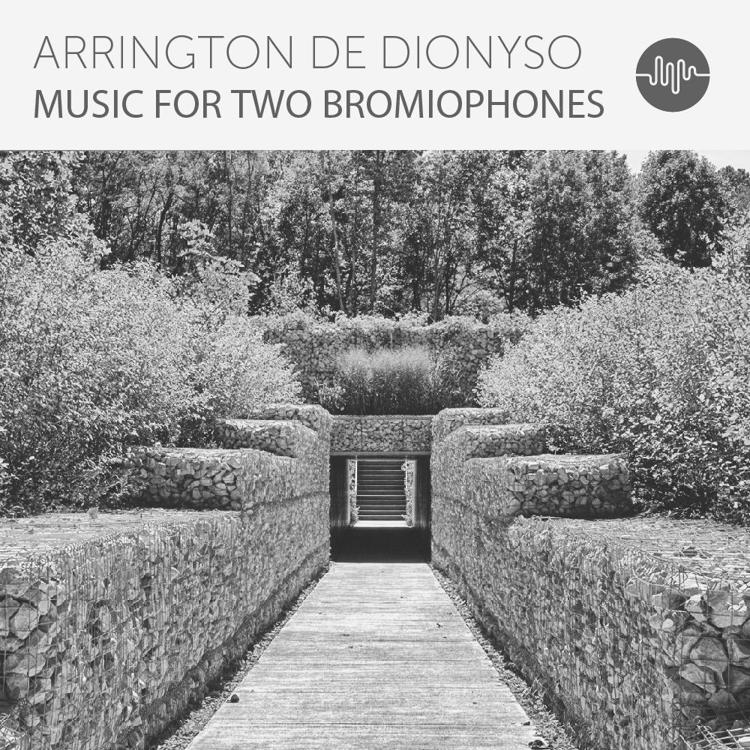 22. Arrington de Dionyso — "Music for Two Bromiophones"
"Music for Two Bromiophones"begins with the questions "What would it be like to explore the acoustic resonances of a tunnel and how can this space bring about otherworldly music?" In this piece, de Dionyso explores the ways that music creates a sense of "sacred space" that has the ability to transport a listener away from the day-to-day realm of the mundane, or what is perceived to be a "normal" reality, and enter into new levels of both inner contemplation and energized activation of all the senses.
GPS Location: 39.827346, -86.188321
Commissioned by Sound Expeditions
---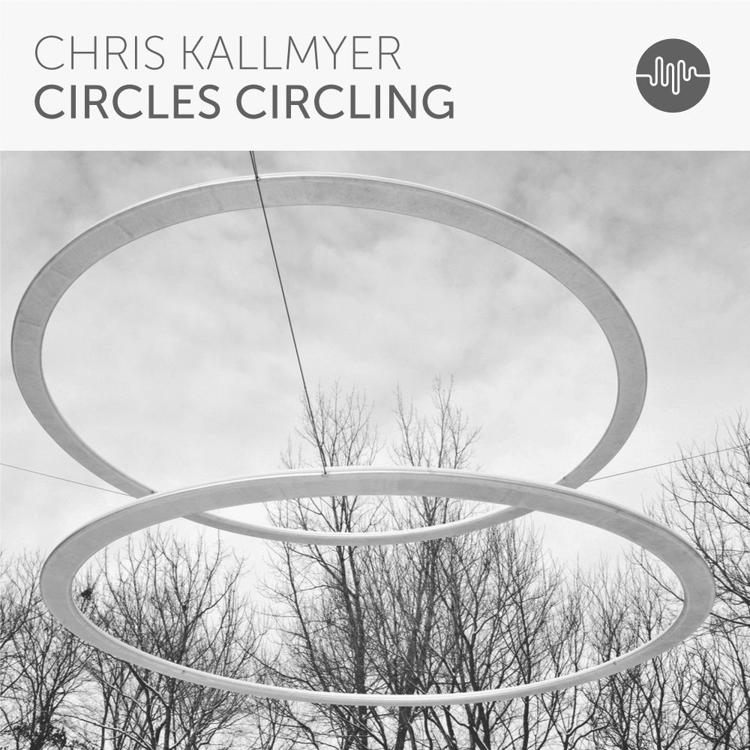 23. Chris Kallmyer — "Circles Circling"
Created for the 2015 equinox at the Indianapolis Museum of Art, "Circles Circling" was performed live under "Align," a work by Type A on Sep. 19, 2015. This piece was scored with 1,000 live crickets existing freely in the park that are attuned to the changing light of the seasons and therefore have a more intense experience during the equinox than humans do. As a guitarist, Kallmyer engages with the sounds of crickets through the creation of an improvised circular music technique. What results is a track of amplified crickets attuned to the movement of the cosmic spheres that evokes the complexity of the universe that is then accompanied by circular sounds created on the guitar.
GPS Location: 39.826885, -86.189339
Commissioned by Newfields/Indianapolis Museum of Art
---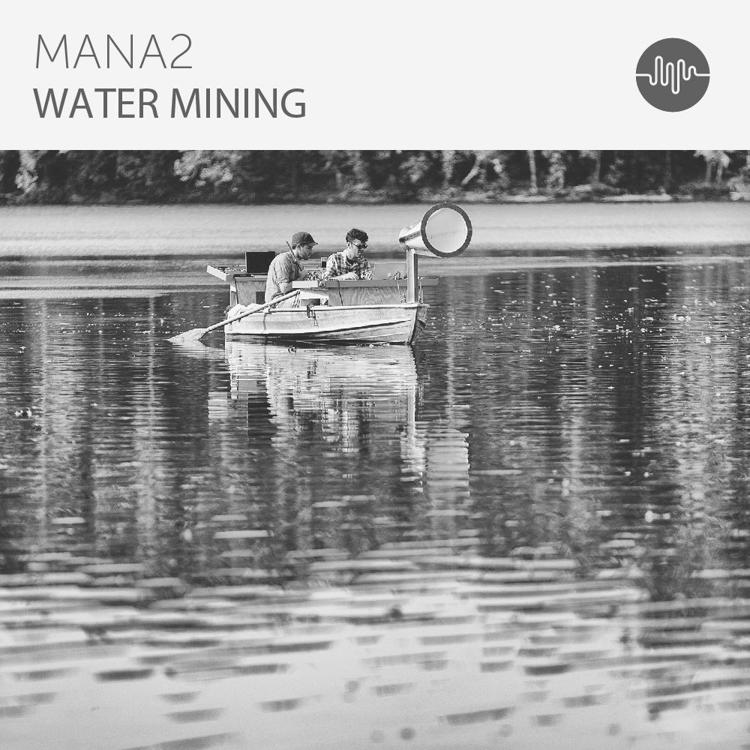 24. MANA2 — "Water Mining"
"Water Mining" was created as part of an interactive musical installation used to collect and amplify underwater sounds from the Virginia B. Fairbanks Art & Nature Park lake at Newfields. Composed and performed by MANA2, an Indianapolis-based performance duo comprised of Michael Drews and Jordan Munson, "Water Mining" is an extension of a collaboration with artist Brian McCutcheon for the 2014 autumn equinox celebration. The music ethereally weaves water sounds collected through the installation on the lake to create its harmonic and melodic textures. Each phase reveals a new imaginary voice found within the water that has been hidden and yet is mysterious and provocative.
GPS Location: 39.828180, -86.191429
Commissioned by Newfields/Indianapolis Museum of Art
---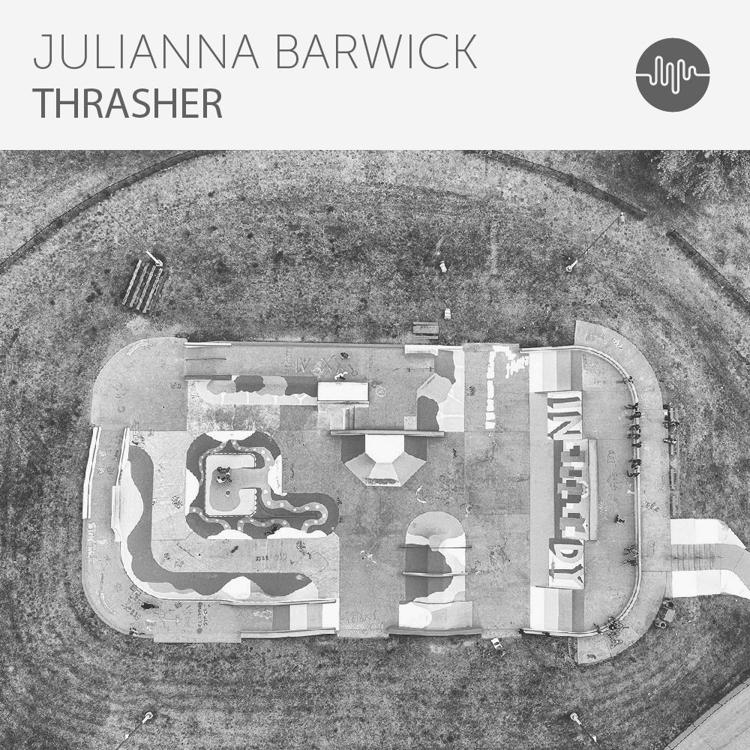 25. Julianna Barwick — "Thrasher"
Major Taylor Velodrome Skatepark in Indianapolis is home to ledges, transition pyramids, quarterpipes, and a wedge half-bowl. A skater's outdoor paradise on the prairies. "Thrasher"captures Julianna Barwick's observation of skaters' almost seamless and poetic movement as they glide across concrete surfaces, over ridges, and take flight. The score captures her witnessing the skaters' gentle movement through the space—their rolling, lifting, seemingly endless positions. Gestures that have a poetic resonance with the gentle and perfectly timed movements found in music.
GPS Location: 39.820286, -86.197833
Commissioned by Sound Expeditions
---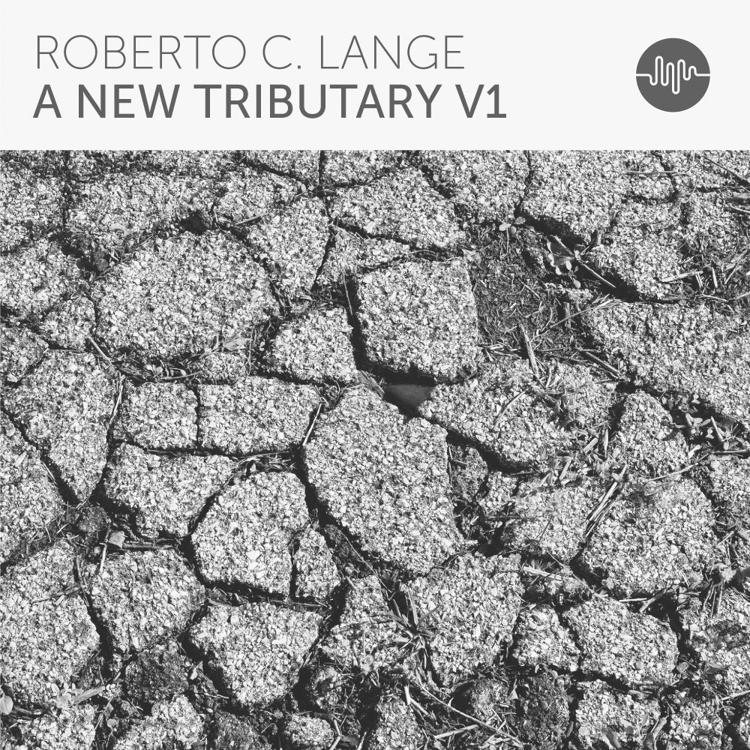 26. Roberto C. Lange — "A New Tributary, Version One"
This track is a sound composition based on composer Roberto Lange's impressionistic interpretation of Little Eagle Creek. Lange's field recordings were processed with sound manipulation tools using a computer and analog audio effects. Added to this, sampled sounds of cellos and other string instruments create drone-like effects that are chopped or repeated to give a musical embodiment of the persistence of this ever-flowing organism—the creek. As a starting point for "A New Tributary, Version One," Lange wondered, "What if the water running through the creek had ears. What would it hear?" Lange places subtle and slowly shaped sounds that mimic a gentle push of water on the sandy corridors that guide the creek along to its next junction where it meets up with the White River.
GPS Location: 39.821359, -86.229105
Commissioned as one of six original music pieces for the Streamlines project, funded by the National Science Foundation
---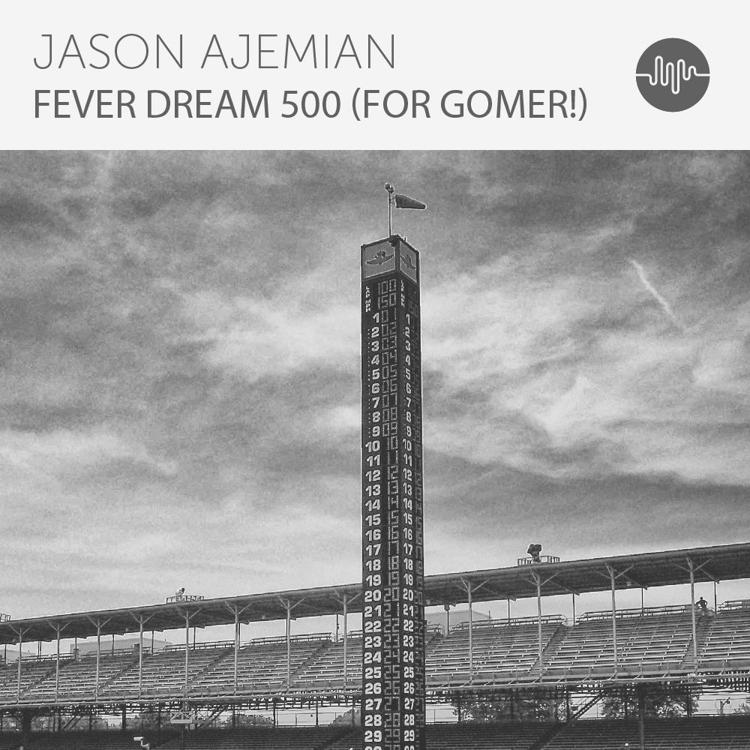 27. Jason Ajemian — "Fever Dream 500 (For Gomer!)"
"Fever Dream 500 (For Gomer!)"was originally imagined as a warmup for the ears and chest prior to entering the Indy 500 racecourse. Jason Ajemian is known for creating compositions that are like virtual spaces for improvisation. He captures the complex sonic reality that changes a person and city with the use of panning saxophones to create a Doppler-like effect, field recordings, and the vocal addition of Jim Nabors ending his intro of singing "Back Home in Indiana" from 2014—his voice echoing a feverish dream of the experience and memory from the racetrack.
GPS Location: 39.795635, -86.234940
Commissioned by Sound Expeditions
Related: The guide for Indy 500 virgins
---
28. Tamara Jafar — "Orange Grove for Central State"
Central State Hospital, known as a psychiatric treatment hospital, operated in Indianapolis from 1896–1994. Through a musical conversation with the former (involuntary and voluntary) inhabitants of Central State Hospital, Tamara Jafar created "Orange Grove for Central State."She asked herself how she would greet her past self, fellow women, and queer artists in the moments in time when they would have been viewed through a medical and social lens of possessing a form of mental illness. Known for her work that explores the role of cultural figures and imaginative spaces, "Orange Grove for Central State" creates a playful yet familiar lullaby for a misunderstood creative soul.
GPS Location: 39.769519, -86.211892
Commissioned by Sound Expeditions
---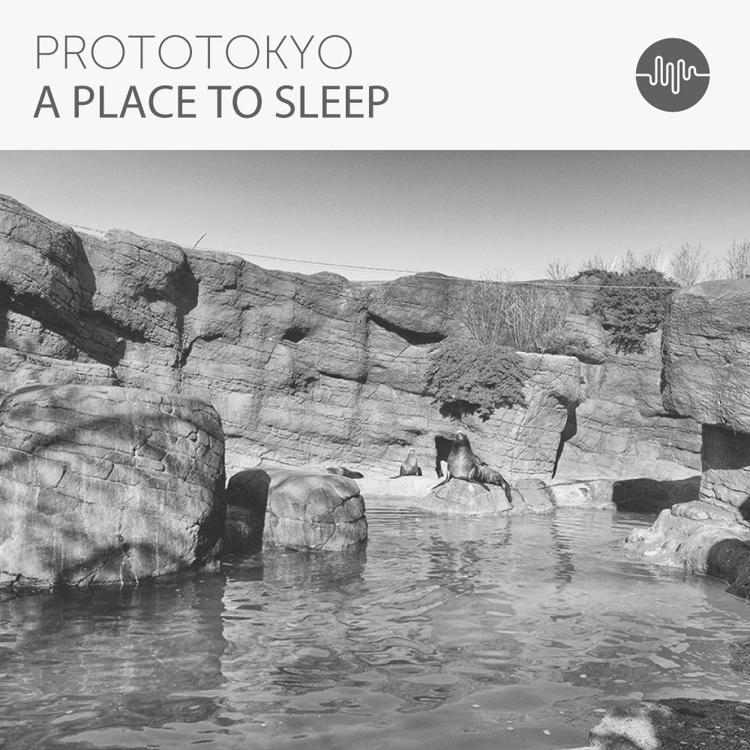 29. Prototokyo — "A Place to Sleep—Thin Cities"
Across from the Indianapolis Zoo, a little-known encampment exists where dozens of the city's residents make their home in a makeshift tent camp in the woods. Prototokyo layers the biophony from the zoo (the vocalized sounds animals make in their environment) with nearby railroad rhythms to create a composite sonic machine. Hip-hop artist Biz Remain (Bryan Anthony) uses lyrics derived from anonymized conversations with residents who offer up descriptions of life along Washington Street that capture the intertwined stories of invisible but resilient neighbors who live along the banks of the White River.
GPS Location: 39.765248, -86.183570
Commissioning Body: Fieldworks—National Road
---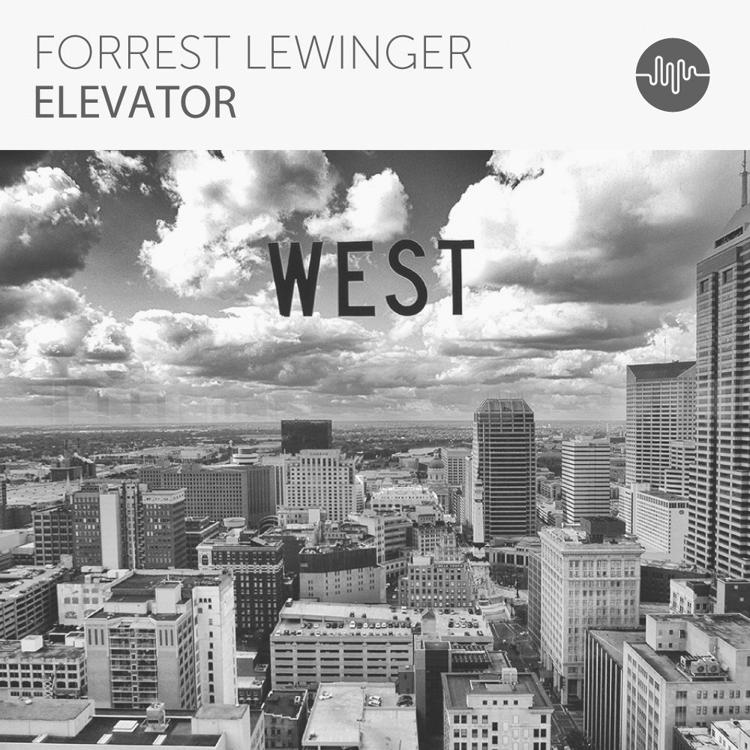 30. Forrest Lewinger — "Elevator—Cities and the Sky"
In his piece, Forrest Lewinger tells the story of a changing city through the eyes of Gary, a municipal worker who sits each day on top of Indianapolis in the highest floor of the city-county building in a little-known observatory. This is Gary's domain, his lookout. He can tell you when each new building was constructed or old one demolished. Each beat of this track captures the vibrancy of the city as "you watch how it moves" and sends out the reminder that even with change, we are all witnessing and never forgetting the city that was and will be.
GPS Location: 39.767859, -86.153403
Commissioning Body: Fieldworks—National Road 
And here's the full map: 
*It's important to note that original, innovative projects like this don't happen without the generous support of donors. In this case, credit goes to the Central Indiana Community Foundation, Newfields//Indianapolis Museum of Art, Eskenazi Health, and the National Science Foundation.