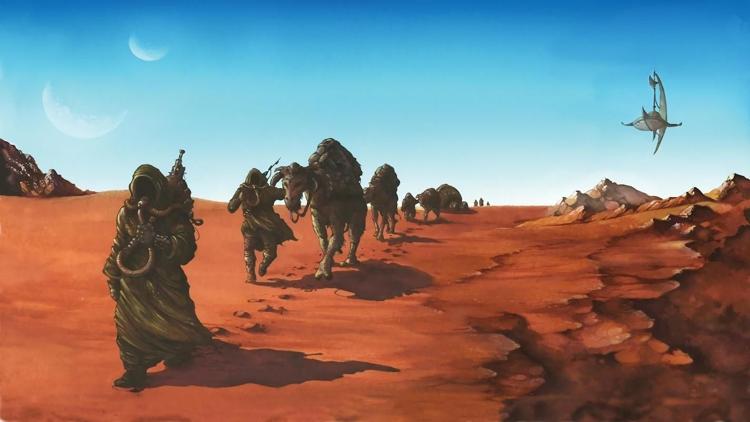 Last night legendary stoner-metal trio Sleep returned from a long hiatus and melted every single face in the audience of their sold out show at The Vogue in Broad Ripple.
As towering stacks of amplifiers warmed up their vintage tubes, faint radio chatter from the moon landing crackled over the P.A. system until the band took stage. Guitarist Matt Pike immediately began droning the opening riff of their epic debut, Holy Mountain (1992), and the band followed, pummeling the audience with a barrage of sludge-dripping sound.
With two albums consisting of one song each, and each song lasting about an hour, it was easy for Sleep to provide fans with nearly their entire discography including their 2014 single, "Clarity." Moving between Holy Mountain and the classic Dopesmoker (1995), a Sleep show isn't a mere recital of their recordings, but a seemingly improvised swamp of riffage. 
Long-time fans banged their heads into oblivion as the band raged on and on, barely taking a break between crowd-pleasing riffs, seemingly playing them even slower and heavier than on the records.
Pike and bassist Al Cisneros towered over the crowd, a stoic intensity emanating from them both as they swayed to the endless grooves. Suddenly, the smoke cleared and the last chord rang as they gently placed their guitars down on the floor and walked off stage, the drone swelling up with the houselights.
When I got home, my girlfriend said I smelled like weed.