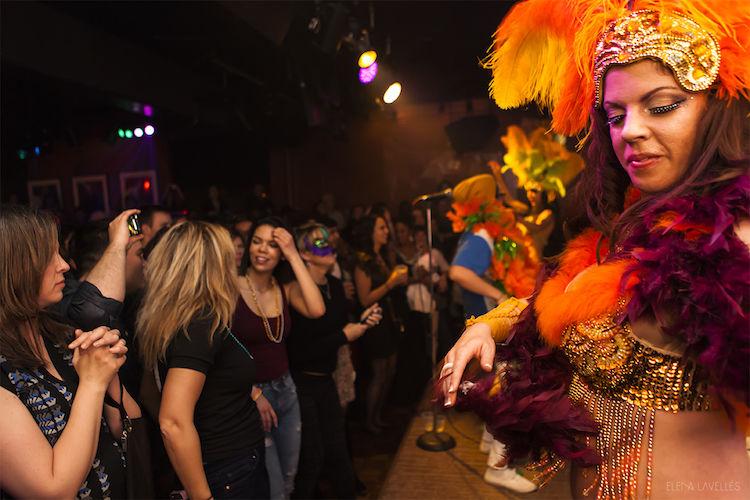 Artur Silva has fond memories of Carnaval in Brazil.
"For weeks prior to Carnaval,  you're already bumping into parades in the streets," says the Indy-based visual artist. "It's a hot month there in Brazil, so people are just drinking beer and partying in the streets."
For 10 years now, Silva and Cultural Cannibals counterpart DJ Kyle Long have brought the sights and sounds of Carnaval to Indianapolis for a party of grand proportions. This Saturday, March 2, at the Jazz Kitchen, however, will unfortunately be the event's last go-around.
Like always, partygoers can expect a samba band with samba dancers, as well as music curated by DJ Kyle Long. In addition to the tunes, Silva will have Carnaval visuals on display, as a big screen also shows the Carnaval parade in Rio de Janeiro. In the spirit of the celebration, Brazilian food and drink will be available for purchase too.
Celebrated every year before Lent, various versions of Carnaval are celebrated around the world. In Brazil, Silva explains that the combination of cultures really makes the shindig something special. "It all comes from the same roots in Europe," Silva says. "But the interesting thing that happened in the Americas is the addition of indigenous cultures that have been mixed in with these European ties."
"This only happened after slavery ended and African-descended people could really maneuver themselves in culture and make open and free contributions," he adds. "It became a party of liberation."
In particular, Silva says the visual aesthetic of Carnaval has had an effect on his artwork.
"It's a festival of colors, and I think that partially comes from the nature there in Brazil," he says. "It's just contrasting. You see orange walls with incredibly green trees filled with white flowers."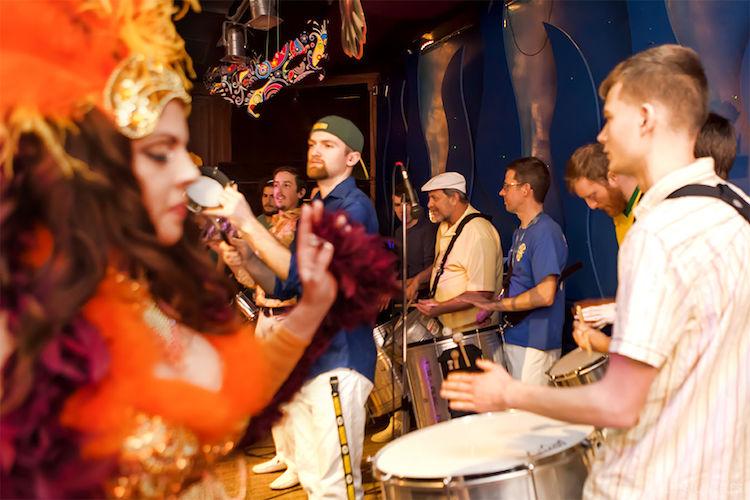 When Long and Silva first started their Carnaval celebration in Indy, the intent was to make it as true to Brazilian culture as possible. "This would only make sense for me if it wasn't sanitized," Silva says. "Sometimes I close my eyes when the band is playing, and it feels like I'm down in Brazil." Over the years, he and Long created a cherished Indy tradition.
"People come to the party, and sometimes they say, 'I can't believe this is Indianapolis,'' Silva says. "I'm like, 'I can. This is the Indianapolis that I know. It is diverse, and it is hungry for different things.'"
In reflecting on a decade of Carnaval fun in Indy, Silva is honored that the local community has embraced this celebration that is so near and dear to his heart.
"It's probably the best project I've done in my life, as far as long-term projects go," he says. "It's fascinating to see the combination of people that comes to enjoy this."
"It debunks ideas of Indianapolis being a monoracial place," he continues. "It's a place with diversity. Everyone here is dying to experience other cultures."