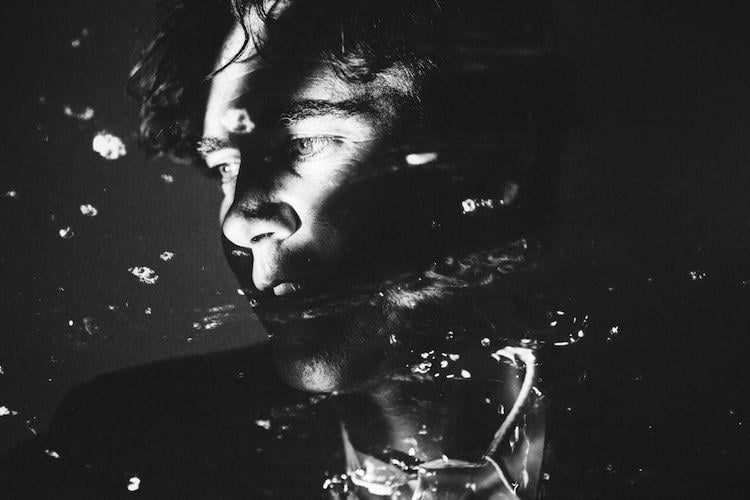 Cass McCombs remembers his last visit to Indianapolis quite well, mainly because he wound up playing an impromptu folk set.
"The last time we played, Delicate Steve's van had broken down or something, so we didn't have an opener," McCombs says. "Dan Horne and I just went up and did an acoustic set of bluegrass songs because we didn't know what to do. We didn't want the crowd to get bored."
McCombs returns to the HI-FI on Friday, receiving opening support from Sam Evian this time around. Beforehand, we chatted with McCombs over the phone, discussing his new album, DIY venues, and more.
NUVO: I've read that you often played in DIY venues early on in your music career. How important were DIY venues to you then, and are they still important to you now?
CASS MCCOMBS: It's probably the same for teenagers today as it was back in the day. Teenagers are excluded from so many venues. And if you're a kid, that's a problem — you want to go check out music. So you either have to get a fake ID and sneak in, or you make up your own spaces. So I'm sure they're as vital today as they ever were, just for that very reason. I don't think that's changed.
In fact, back in the day, there were more bands like Fugazi that would only play all-ages shows for that very reason. There's less of that today. I don't know why. But yeah. There were Phoenix Theater, Gilman, and then all kinds of youth concert series through Unitarian churches and things like that, which gave venues to kids with bands. Of course, [there were] coffee shops and open mics, which we were all big fans of. Because you could just go up and do one song instead of having the pressure of trying to be professional and put together a whole band. That's attainable when you're 14.
NUVO: On your website, there's a statement about how you originally designed the site in 2003 with the intent of showcasing artwork from friends and bandmates. Can you elaborate more on why that was the case?
MCCOMBS: It was kind of a joke. I never wanted a website. Monitor, who put out my first couple records, paid for it, and they were like, "What do you want to do with the website?" I was like, "I don't want a website. I don't want to sell anything." So Trevor, who was in the band and did most of the artwork around that time…he and I came up with making it a gallery of sorts that would take anonymous submissions. There was a post when you entered it that said, "If you send us your artwork, we promise we will post it." [That was] to try to encourage people to send the most outrageous things that they possibly could.
It was a provocative time. The internet hadn't been commercialized yet, so there was still a feeling that it could be used as a place of provocation. That you could test the boundaries of free speech, and what was tasteful and distasteful. But we did get a couple really cool anonymous submissions, and one was by now author Patrick deWitt. I didn't know him at all. He sent these colostomy bags that were screen printed with different automotive and corporate logos. It was really cool. Now, he's a known author. And then, we also just got to post all our friends' work as well.
NUVO: I recently interviewed Kurt Vile, and I know you're featured on his latest record. How did that transpire?
MCCOMBS: It was as simple as him calling me up, [and saying], "Come down to Rob's studio." Where I did Mangy Love. I didn't even realize he wanted me to play on his record. I just knew that Mary Lattimore was there, Rob Schnapf was there, and we were just gonna hang out. But he set up a microphone. I heard it one time. I hope I did okay on it. [laughs] It was very casual.
NUVO: With your newest record, Tip of the Sphere, you took a different approach, choosing to record it in one location instead of several different studios. Why did you choose to go that direction?
MCCOMBS: First and foremost, I wanted to just get back to New York and make a record in New York. I just enjoy recording there because you don't have all the time in the world. That's the very reason most people don't want to record there—because they want more time. But that's the reason I did want to go there because there was no time. That's really how it began.
Limitations are inherent when you're recording in New York, and I think that is a good thing. It just reveals the record you're making inherently. If all you have is a cassette 4-track, that's the record you're gonna make. That's your limitation, and you're gonna use that to the best of your ability.
I've never really had a lot of money to make a record anyway, so it's always limited. Because we don't really make a lot of money. [laughs] I didn't want a record that sounded too expensive because we aren't an expensive band. We're a scrappy-ass band.
NUVO: Your last two records have come out on Anti-. What have you liked about being on board with them as a label?
MCCOMBS: To me, any label is just the people you communicate with on a daily basis. You can talk to them, kind of like your family. You have to eat dinner with them sometimes and talk about what you want to do with your life sometimes. Although, you don't get to pick your family, and you do get to pick your label to a degree. I think I picked well.
They're great. They put out such a diverse array of music. I think they're adept at communicating with people from all different ages, classes, races, and styles. Some labels are kind of limited within their genre.