When Sean "Oreo" Jones first conceived the idea of his Chreece hip-hop festival back in 2015, he had no real idea how the event would go over. Indianapolis' hip-hop community was certainly buzzing at the time, but the city had never had an all-day event solely dedicated to rap music.
Now headed into its fourth year, Chreece hip-hop festival has organically grown into one of Indy's most exciting music events, filling Fountain Square with cheers and peace every August. Slated to go down on Saturday, Aug. 25, the festival will celebrate its biggest year yet in 2018, as nationally acclaimed acts like Valee, Black Moon, and Rass Kass perform alongside some of Indy's best hip-hop talent.
Again, the festival will take place across several Fountain Square locations. This year, participating venues include Hi-Fi (21+), White Rabbit Cabaret (21+), Pioneer (21+), Thunderbird (21+), Hoosier Dome (all ages), Square Cat Vinyl (all ages), Kuma's Garage (all ages, across the street from Kuma's Corner), and the Fountain Square Plaza (all ages).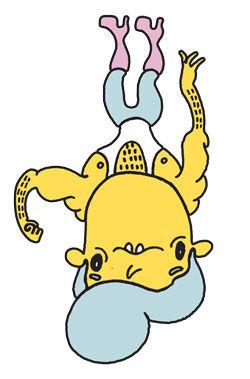 After three stressful years of carrying the bulk of the labor with Chreece, the venerable Jones decided he needed some help going into the 2018 installment. Much to his luck, he was able to recruit a pair of longstanding Indy hip-hop heroes to join the Chreece team, bringing Jay Brookinz and Ron "DJ Indiana Jones" Miner into the mix.
"Brookinz and I had been doing music for years, and I know that this dude is a champion of the people," Jones says. "He's always had a good ear and a good mind to what's really going on in the city as far as local hip-hop is concerned. I just thought it was perfect."
Known for his much-loved beat battles, Brookinz shadowed Jones at last year's Chreece in order to get a taste of what to expect. For Chreece 4, he has handled A&R and curation, receiving some curation help from fellow Indy hip-hop champion Sirius Blvck.
Like Brookinz, Miner has deep hip-hop roots as well. "I came up in the culture," he says. "There's nothing I do that's not hip-hop. If it's not hip-hop, I don't do it." After admiring Chreece for its first three years, Miner decided he wanted to come on board, joining the team as a director of business development.
"He was like, 'Yo. What's good? Let's take it up a notch. Let's do some different things. Let's bring some different people to the table as far as stuff outside of the music curation. Let's add different flavors to it,'" Jones says. "I was like, 'Yeah. Let's get it man.' It's been a blessing having Ron on board and just being able to put a different lens on my eyes."
Already in his first year, Miner has made big moves. This includes the creation of Chreece Presents—a partnership with Live Nation that came about via a conversation at Indy's first-ever Music Cities Forum. With Chreece Presents, the Chreece team will assist Live Nation in promoting hip-hop shows, curate local music showcases, and assist in securing local opening slot opportunities on national tours.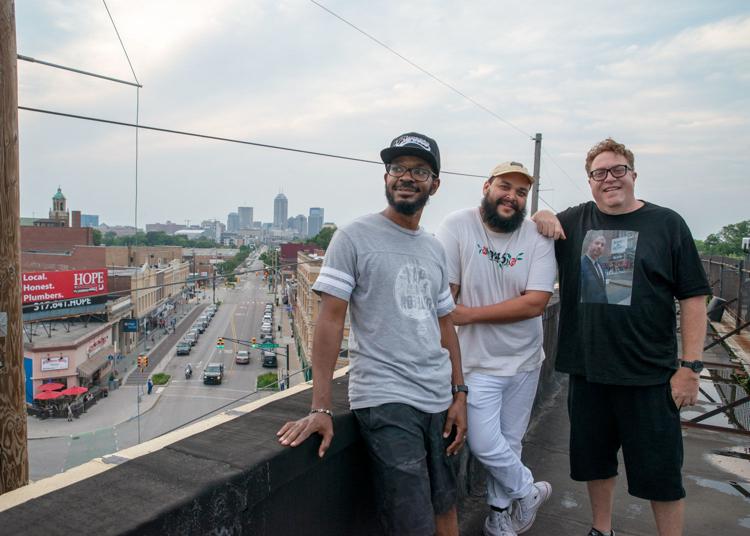 "From day one when he [Jones] started Chreece, I've been a big supporter, and I thought it was important for the city for this thing to carry on," Miner says. "What I wanted to do was create a sustainable plan for Chreece to be a year-round entity and not just a one-day thing."
Now through the partnership, the Chreece Presents crew is able to represent Indianapolis hip-hop in a way that they never have before.
"It was almost just like a perfect transition," Jones says. "The palette is just so huge with everyone that touches the stage at our festival that it makes sense for all the different shows that we're partnered with. We've never had that in the city."
He continues, "[I was also excited about] being able to have an opportunity to help with locals on a bigger platform. That's something we're really, really working hard on, and that was the main appetizer."
The opportunity to perform on bigger stages is certainly one that excites local hip-hop artists too. "The fact that Live Nation has its hand in Chreece now lets us know that bigger people may be watching the event and the artists of the event," says Skypp, who will be performing on the Pioneer stage at this year's festival. Additionally, it was Live Nation that helped Chreece lock down Valee as a headliner.
"We wanted to book Valee—we think he's going to be a big star," Miner says. "There was a show already booked for Live Nation. So we approached Dan [Kemer] and said, 'We kind of wanted to do Valee for Chreece,' and he was open to the idea of not only pulling that show so we could have him, but also to doing a partnership with us so that way this kind of stuff never even happens."
As a result, a partnership unlike any that has ever existed in Indianapolis was born.
"We're just all rolling together," Miner says. "In the old days, they wouldn't do that. But working with this new team over there [at Live Nation] is a big boost for us."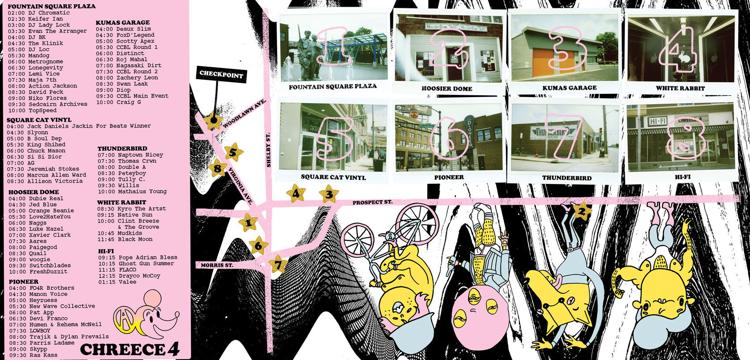 CHEERS TO CHREECE
Anyone who has attended Chreece is familiar with the magical vibes it brings to Fountain Square each year. Smiles abound as music floods the streets. Handshakes and hugs are commonplace as Indy artists show love and respect to one another. It really is a beautiful time.
For Indianapolis' Trajik, this atmosphere is undoubtedly refreshing. Having been in the Indy rap scene for 18 years, the longtime emcee remembers when Indy was a hip-hop wasteland.
"There really wasn't a rap community [back when I started]," he says. "You probably could count on one hand how many people were really out here doing it. To see where it's come as far as Chreece and everything that they're doing for the hip-hop community in Indianapolis, it's amazing."
Having recently released an EP titled Peaked, Indianapolis' Double A sees Chreece as much more than a hip-hop festival. In his eyes, the event lends itself to meeting like-minded artists with a passion for making dope shit happen.
"Chreece is more than just getting selected and performing," Double A says. "If you didn't get selected [to be on the 2018 lineup], go and meet people and network. It's not advertised that way, but Chreece is one of the biggest networking events that the city has right now if you want to connect yourself in the music scene locally."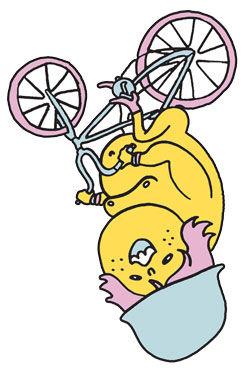 For those who may be new to Indy's hip-hop scene, Chreece is also a great chance to get immersed, while being welcomed with open arms. "The love is so strong," says Allison Victoria, who first performed at  Chreece last year. "The artists that are given this opportunity are genuinely bringing their hearts. I just feel like it's surrounded with all the artists in the city that I know to be positive as far as the love that they show."
As has been the case with previous Chreece festivals, the lineup this year will represent all lanes of hip-hop, offering up a little bit of something for everyone. "It shows the diversity that we have here," Trajik says. "There are going to be so many different sounds out there. It'll be just like a pot of gumbo—you'll have every flavor."
Another fun edition to this year's Chreece will be a battle rap competition coordinated by the Circle City Battle League (CCBL). Founded last year by Brandon Jones, the league has quickly grown in popularity, now holding packed events at the White Rabbit Cabaret.
"Everybody does really support each other [at Chreece], and it's a beautiful thing to see, especially when Indianapolis is not a huge market for music. Especially hip-hop music," says the CCBL founder. "Seeing people come together and rush to everybody's shows is just the best thing about it."
Going forward, the plan is to let Chreece continue to organically grow, just like it always has. This could possibly mean expanding to a two-day format, although we'll have to wait and see on that.