Can you name five female scientists? Maybe one?
Statistics say you can't. And a non-profit in Noblesville is trying to change that. 
Imagine a vast room, much like a cozy living room, and its walls covered with murals of women made by women. There are plenty of seating options, crammed bookshelves, and coffee. 
Dr. Leah Leach, executive director of
'Gal's Guide to the Galaxy,'
describes what she, and her team at Gal's Guide, has envisioned for the nation's first women's history library that lends out books — and they have everything planned down to the wifi password. 
"Our vision for the library is to be an ideal community center where a student can come study, an entrepreneur can work remote, or a mom can get a cup of coffee and relax for a moment. A melting together of a library, a coffee house, and a cozy living room," Dr. Leach said. 
"… Space with lots of light and earthy materials, long community work tables, murals of famous women created by female artists, comfortable seating areas, community meeting spaces, a used bookshop, a gift shop, and maybe even a community garden or community podcast recording room," Dr. Leach continued. "We'll have author talks, guest speakers, film screenings, and discussion groups centered around women's books and women's history. We will provide research assistance and even free charging stations, and our wifi password 'Hedy Lamarr.'"
Imagine all of that paired with "guides" walking around, ready to answer any questions and help with any tasks you have. 
"A place where our Guides are like Cast Members from Disney World and the energy is positive and world-changing like at a Girl Scout meeting," Dr. Leach said.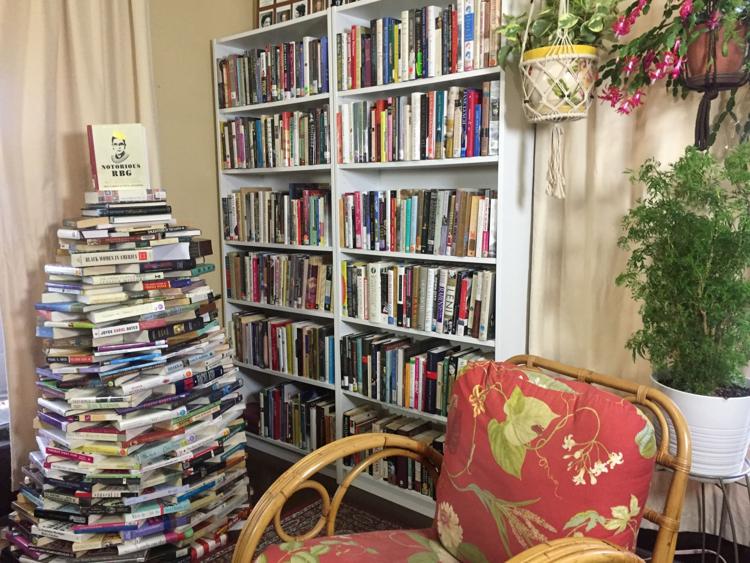 Meaning, they are subject to student enrollment, government shutdown, and one is a 'bookmobile' location. 
The 'Gal's Guide Library & Research Center' would be the first independent women's history library that would preserve, collect, share, and champion women's achievements and lessons learned. 
"The role model for what we want our library to be is the 'Glasgow Women's Library' in Scotland. We've learned a lot from them, and we believe we can see that same growth and longevity here in America," Dr. Leach said. "They are amazing!"
'Gal's Guide' was officially founded in 2016 by Dr. Leach after she brought a group of women together for monthly discussions about women's issues in 2013. 
According to Dr. Leach, Gal's Guide hosted public events, developed school programs, and even started a
few podcasts.
Dr. Leach and her colleague were researching for one of their podcasts when they realized several references were not at their disposal. 
"We discovered that so many books about famous gals were not available at our libraries, they weren't on Amazon, and they were not available in a digital format," Dr. Leach explained. "We were seeing researchers talking about letters that would have cemented political ladies' participation in history lost because people didn't keep the letters written from women - also some ladies straight-up burned them, like Martha Washington and Eliza Hamilton." 
Gal's Guide discussed the issue and quickly turned to action. By 2019, they publicly announced their plans to build the first independent women's history in the U.S.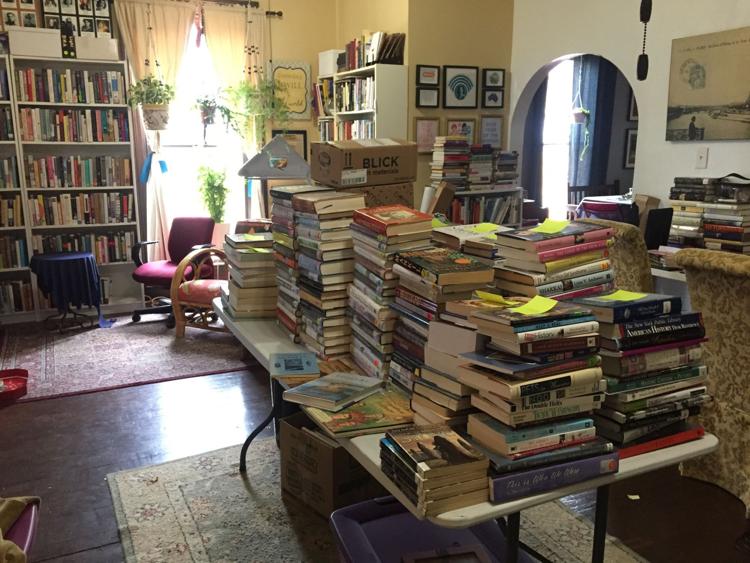 Gal's Guide would like to have the Gal's Guide Library & Research Center in Noblesville, Indiana, because that is their home base. However, Dr. Leach said she is open to other locations, as long as the community is welcoming to the library and the Guide's mission. 
In seeking for a physical location for the library, the Guide has reached out to four mayors' offices. 
According to Dr. Leach, the Guide would like to keep those names and towns disclosed as not to jeopardize further conversations. As the most significant obstacle right now is where the location of the library. 
The group has collected close to 1,400 books, created a
website,
completed their non-profit status, and hosted events like 'Uhura Training Academy' at 'Starbase Indy.'
The group's goal is to raise $14,000, which would go toward the location's rent, repairs, and furniture. But, Dr. Leach said if they can get a free site, the Guide would only need $2,500 to open the library. 
"If we can find an in-kind location that is not in need of repairs and pair back on some of the things we were hoping to include, we can do the pop-up this March if we raise $2,500.," Dr. Leach said. "We might fall flat on faces this year, but one thing is for sure, we were brave and won't give up."
"We'll keep trying until it's a reality."
Those who would like to support the 'Gal's Guide Library & Research Center' can donate here and learn how to volunteer here.
Follow the Gal Guide's social media on Twitter and Facebook.