It started with one person, then another, and eventually lead to organizations that called 34-year-old Belinda Drake to serve at a higher capacity for Hoosiers.
Drake did what she did best and listened. She tried to run for City-County Council in District 13 as a Democrat in early 2019.
Unfortunately, she was denied access to the ballot.
"At the time, I felt excluded, confused, and probably, disappointed. But I will take some of that accountability," Drake said. "It can be intimidating, but I think that had I not gone through everything that I went through - considering that run for council - I wouldn't be prepared to serve now."
Now, Drake is a Democratic candidate for state representative in Indiana's House District 89.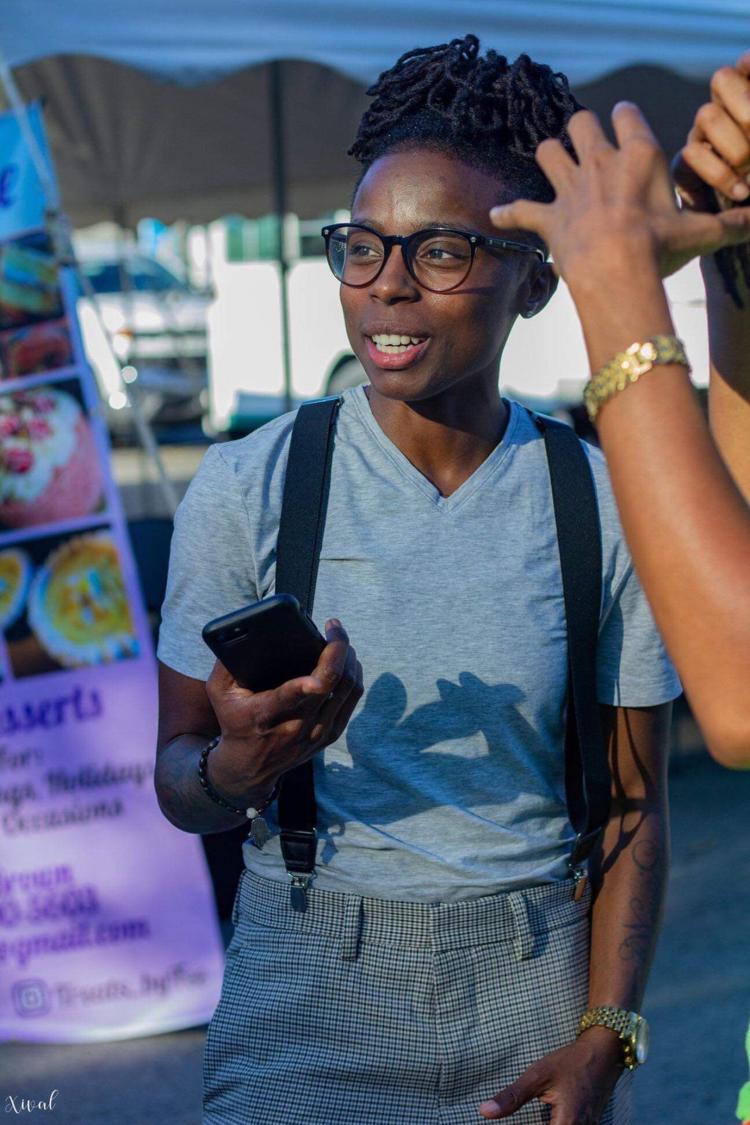 "People are looking for something different to believe in," Drake said.
"Certain people asked me to consider the council. That's what I did. Certain people asked me to consider house rep, and that's what I did. And now I'm here."
Drake always has cared about policies and laws, but she never thought she would run for office.
From Indiana Pride of Color to the NAACP Young Adults Committee, she has been involved for years with several communities in Indianapolis. 
Recently, after enduring one of the hardest times of her life, she has come to know and believe that representation in government matters.
As Drake puts it, "Real things happen to real people." She's running to be a state representative for them, not herself.
Drake's history is composed of moments of poverty, imprisonment, and mental health crises all within her family. All of which are things that have affected her campaign and the person she is today.
"I'm an advocate for a lot of things," Drake said. "It's my life. Which is why I'm very, I would say, guarded with my story. A lot of people ask me now, 'What's your why, what's your why?' and I'm like, 'Which part of it?'"
Click here to learn more about Drake's campaign.
However, she recently has been more outspoken about being a survivor of domestic violence, which is a critical issue she wants to address in the LGBTQ community.
"Sometimes, I think … we heal by helping other people – and that's probably me," Drake said. "I know a lot of people around me, and myself, who have experienced a lot of different things in life. And instead of holding on to that hurt and pain, help somebody. Help somebody who may be experiencing something similar."
Drake said that because she was in a relationship with another woman, law enforcement handled the dispute poorly.
"Had it been a heterosexual relationship, that would've, to me, been considered attempted murder. But we have an issue here," Drake said. "I'm going to try to fight for some legislation of policy where cases of domestic violence are treated the same in same-sex relationships."
Drake is working to be an ally and a voice to the local queer community because she knows there are other stories like hers.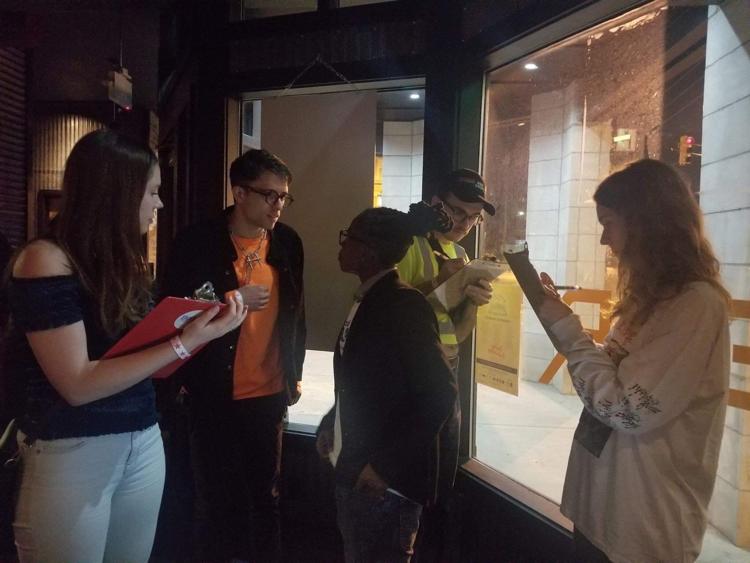 On Saturday, Drake's campaign worked to get people registered to vote at "Low Pone," the monthly queer dance party held at Pioneer in Fountain Square.
As a lesbian, she knows Indiana still needs basic LGBTQ equality laws and policies. As a black lesbian, she is even more mindful of how little the state is protecting the queer community from discrimination.
According to Drake, she is resourcing from within the communities she associates with - a tactic she has learned from living on the east side of Indianapolis for the last three years.
"I find that it reminds me of home. It's more community-driven, and actually people are a lot nicer," Drake said. "We work together, and we … have each other's back. We're pretty resourceful and work together."
Drake came to the Circle City in 2004 after getting a basketball scholarship from Indiana University Purdue University Indianapolis. She received her bachelor's degree in political science and minored in legal studies.
Since graduating, Drake has lived all over Indianapolis. But it's the city's east side that has her the most motivated.
"The east side is just about connecting to the assets that we have within," Drake said.
Drake says that as a state representative, she wants to attend to her district, but she also wants to look out for Marion County and the entire state of Indiana.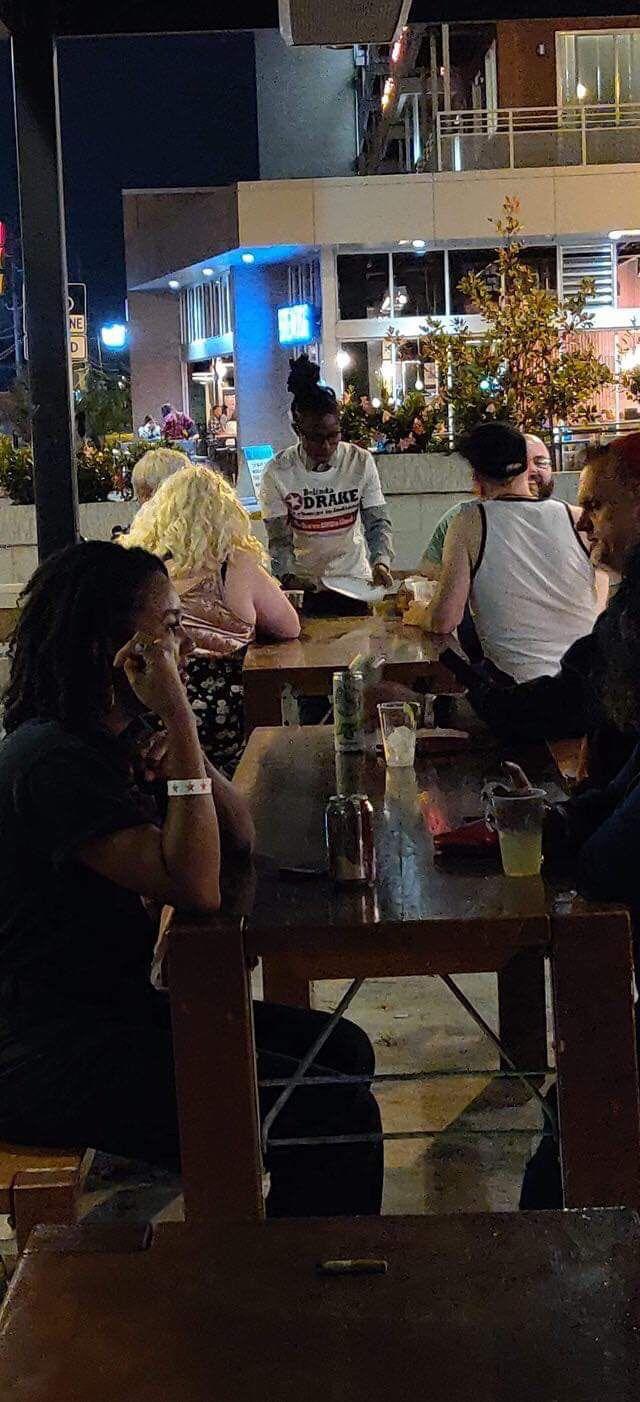 And what will benefit Hoosiers most, according to Drake, is the legalization and decriminalization of marijuana.
"(Marijuana) has an impact on agriculture, it has an impact on mental health, and that's huge in District 89," Drake said. "We have a huge union demographic - so of course I am going to fight for economic stability and fair pay for women, as well."
Drake was thrilled when Marion County Prosecutor Ryan Mears announced in late September that the prosecutor's office would no longer try simple marijuana cases.
The 34-year-old has seen family members go to prison for simple marijuana charges.
"I didn't ask to have uncles taken away during the Clinton administration," Drake said. "This is a start in the right direction."
Drake has also had firsthand experience with how the recreational use of marijuana positively impacts mental illness.
"Forty percent of our inmates at the Marion County jail are mental health patients - they're not criminals," Drake said. "If we can address mental health, in the sense of finding different avenues … the current system isn't working. We currently have an epidemic on opiates, so something has to give. Let's try something different. The rest of the country is doing it. Why haven't we caught up?"
As the oldest of 21 grandchildren, on just one side of her family, Drake says her family is what holds her accountable the most.
"I want to give the people that I represent, in my community, the best chance of winning," Drake said. "It's never about me. I'm just a representation. Every piece of me is in this race. I want to give them the race that they deserve - the campaign that they deserve - because we didn't get a chance to do that last time. It's really important to me."
Drake's campaign will officially launch in November. Official filing for 2020, however, doesn't open until January.
Incumbent State Rep. Cindy Kirchhofer, a Republican, has been in office since 2010. It is not clear at this time whether she will be running for re-election.