INDY TACO WEEK 2019
Special Taco Creations and Deals
at Participating Restaurants All Over Indy
From February 18 - 24
Where Can I Get Taco Week Specials?
(Partial List)


Chile Verde
4 Tacos, a drink, & Churros for $11.99, 2 Tacos & a oz Queso Dip for $5.99, $1 Tacos all week

La Mulita
Tacos de Pollo - guajillo marinated chicken, mole, queso fresco, pickled onion, cilantro.
Tacos de Papas - roasted potato, poblano, crema, pickled onion.
Pork Carnitas - carnitas, salsa fresca, lime

Tijuana Flats
Two tacos chips and drink $5.99, 3 Street Tacos chips and a drink $8.99, Build your own fajita tacos and a drink only $8.99, Add a taco to any order only $3.00,
Taco and Chicken Tortilla or Black Bean soup and chips only $7.49

Arni's
Baja Fish Tacos - Breaded tilapia, fresh cabbage, red onion, diced tomato, pepper jack cheese, 1000 Island. Typhoon Shrimp Tacos - Breaded shrimp, pepper jack, Baja sauce, lettuce, tomato and onion. Korean BBQ Tacos - Grilled salmon, spicy Korean BBQ sauce, pineapple salsa, cabbage, radish, cilantro.

Broad Ripple Brew Pub
Garden Tacos - Vegan garden crumbles with lettuce, tomato, cheddar-jack, and tomatillo salsa, served in three flour tortillas with tri-colored tortilla chips (can be made vegan by subbing vegan cheese), Blackened Fish Tacos - Grilled cod dredged in our blackening spice, served in three flour tortillas with lettuce, onion, tomato, chipotle mayo and tri-colored tortilla chips

Four Day Ray
1/2 off Smoked Chicken Tacos | pulled chicken thigh | southwest coleslaw | haystack onion | mango-habanero BBQ. 1/2 off Pulled Pork Tacos | house-smoked pork | cotija | pickled onion | fresh cilantro | salsa verde. 1/2 off Cubano Tacos | fried plantain | black beans | rajas | mango salsa | guacamole. 1/2 off Featured Tacos | changes weekly | inspired by Ray

Bearcats
Taco Salad (ground beef). Tres Amigos (3 tacos - 1 steak, 1 chicken, 1 pork). Luis' Famous Fish Tacos (3 tacos - blackened tilapia - 4pm-8pm only)

Tacos and Tequila
All Tacos are available

Redemption Aleworks
Southwest BBQ Pork Taco, Breakfast Taco, Fajita Taco, Chicken Bacon Ranch Taco, Cheeseburger Taco, Buffalo Blue Cheese Chicken Taco, Asian Mango Chicken Taco

Mashcraft
Wham-Bam Shrimp Tacos - Soft corn tortillas filled with shrimp, pico, and wham-bam sauce. Macho Tacos - Soft corn tortillas filled with braised chicken & beef, queso fresco, salsa verde. Fish Tacos - Soft corn tortillas filled with blackened and grilled whitefish, crunchy slaw and poblano crema.



Big Lug Canteen
Lamb Barbacoa - $2.50 - Corn tortilla filled with slow cooked lamb marinated with lime and oranges, cilantro & onions, and a serrano ginger hot sauce
Pork Carnita - $2.50 - Corn tortilla filled with smoked and shredded pork shoulder, roasted tomatillo pico de gallo, cotija cheese, and salsa verde
Fish Taco - $2.50 - Flour tortilla filled with fried cod, guacamole, and chipotle slaw
(Substitute any Vegan Impossible Burger "taco beef" for any protein the above tacos for a $1 up charge)
GO SOMEWHERE NEW
Food Weeks are meant to encourage adventure. With so many specials, take the opportunity to try somewhere new. Spice up your date night or your lunch break. Eat something awesome. Tell your friends about it and come back with them later.

TAKE IT HOW YOU GET IT
Some restaurants will offer dine-in only options for Indy Taco Week. Some may offer carryout or delivery only. They have their reasons, and they are very good ones. Just go with it. This isn't the time for special requests.
OCCASIONALLY RESTAURANTS WILL RUN OUT OF THE SPECIALS
Expect that restaurants will be busy. Indy Food Weeks are popular. If a place runs out of the special, take it like a champ. Go back the next day, go earlier, order your tacos, and thank them for working hard to do this for you.
TIP LIKE THE DINING PRO THAT YOU ARE
Really though, you're getting a deal and a unique dining experience. So please tip at least 20%. The people who are serving you are working very hard during Indy Food Weeks. And they are awesome.

YOU REALLY SHOULD BUY A DRINK & SOME SIDES
Participants of Indy Food Weeks are mostly local, mom and pop restaurants looking to increase business. They are providing specials at cost or below. When affordable, pick up some sides, have a drink.You'll enjoy yourself more, and you'll be helping out the restaurants.
HELP SPREAD THE WORD
If you have a great experience, let the world know via your social media and hashtags for #IndyFoodWeek or #IndyTacoWeek. For many Food Weeks, we have prize packages picked exclusively from those who do. Additionally, you're helping out the local restaurant.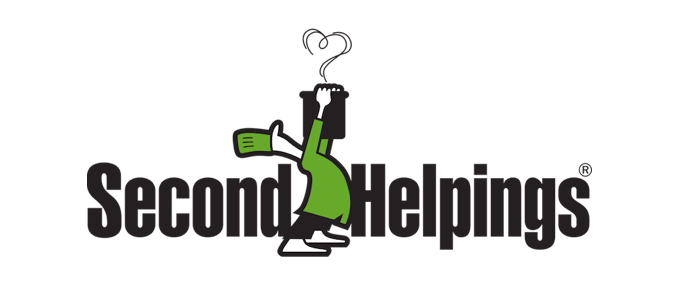 5% of all restaurant registrations fees and Sponsorships will be given directly to Second Helpings.
Second Helpings, Inc. accepts donated perishable and overstocked food to prepare hot, nutritious meals for thousands of hungry children and adults every day, and distributes them free-of-charge to 80 social service agencies, such as shelters, community centers, low income day care centers and after school programs, in Greater Indianapolis. Second Helpings also trains unemployed and underemployed adults for meaningful careers in the culinary industry, giving them sustainable jobs in the food service industries.
WANT MORE FOOD WEEKS?
Like Indy Food Weeks on Facebook and share your photos of the delicious eats.
Follow us to stay up to date with the latest Indy Food Week Specials!