Two new breweries are opening in Indy this week, and in each case, the emphasis is as much on community as it is on the beer.
On the Southside, Garfield Brewery quietly began a soft opening about a week ago, much to the delight of the neighborhood around Indy's oldest park. "We want to be a place for our Garfield Park neighbors first and foremost," says co-owner Ted Herrera. "Our focus is on enjoying the process of making beer and sharing it with our friends and neighbors."
Herrera and his son Kyle make up half of the Garfield Brewery quartet of ownership along with Gary Kinnett and Larry Agresta. Though Herrera and Kinnett have day jobs at Eli Lilly and Co., their passion and experience for brewing goes back decades. In Herrera's case, it goes back to the 1990s when he was a master brewer at Terre Haute Brewing Co.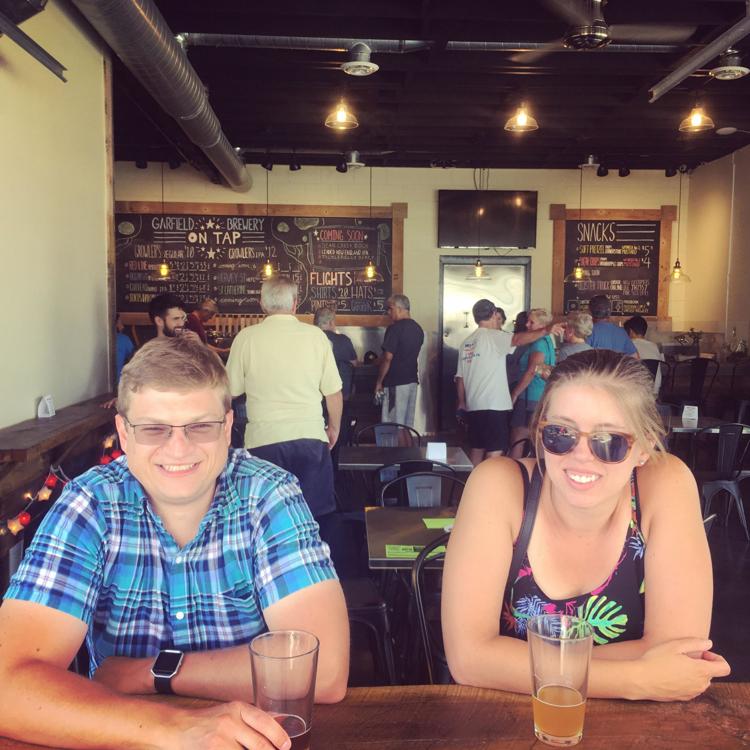 Garfield Brewery has opened with six brews on tap--all named in honor of the neighborhood--including a Hervey Street hefe, a St. Catherine sienna lager, the Red Line American red, and a Friday in the Park American ale. While they're also serving up massive soft pretzels and have Clustertruck on speed dial for the hungry, there are no plans to expand the menu anytime soon.
"We're looking at several options for more food," says Herrera, "but nothing major. We don't want to be in the restaurant business. We just want to concentrate on the beer and the neighborhood for now."
Garfield Brewery is located north of Garfield Park at 2310 Shelby St., just south of Raymond Street. They are open 4–9 p.m. Wednesday and Thursday, noon–11 p.m. Friday and Saturday, and noon–7 p.m. on Sunday. An official grand opening should be coming in early August.
On the Northside of town, Happy Brewing Co. has spent the last few weeks getting to know its Meridian-Kessler neighbors during a soft opening of its own. That all changes this weekend with the official grand opening on Saturday, July 14 at their location across the street from the newly enhanced and improved Tarkington Park.
The family friendly event will feature live music, comedy, and other entertainment beginning at 1 p.m. There will be several special keg tappings as well as tours of the historic 1930s building they inhabit.
Currently, the jovial folks at Happy have six beers on tap, including a stout, porter, IPA, and a pale. Manager Gabe Soukup says the plan is to keep six to eight original brews in rotation as well as a shanty or two. In addition to great beer, they also have an impressive menu of pub fare at affordable prices. Pizzas, panini, dogs, and wings plus a good selection of appetizers, all under $10.  
Regular hours for Happy Brewing are 11 a.m.–9 p.m. Monday through Thursday, 11 a.m.–11 p.m. Friday and Saturday, and 11 a.m.–8 p.m. on Sunday. You'll find them at 3902 N. Illinois St., just a few doors north of The Melody Inn and (full disclosure) across the park from the NUVO offices.