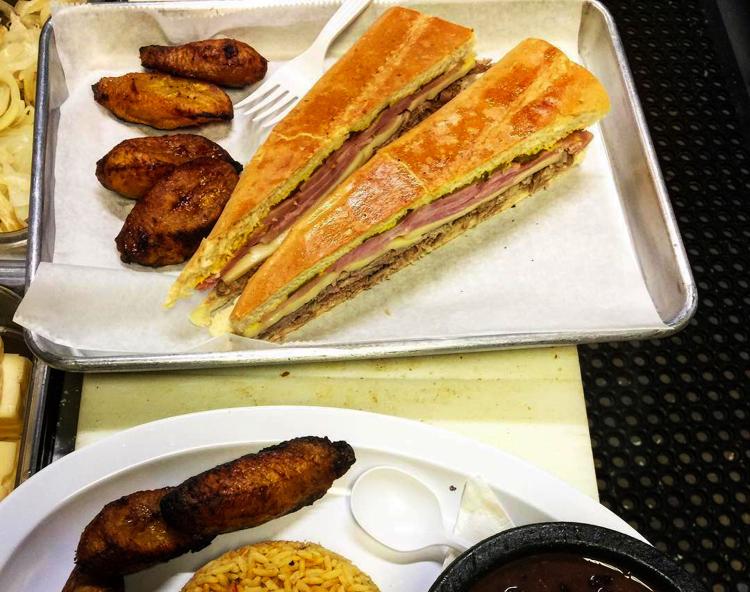 As you get older and wiser to the ways of the world, it's hard not to also grow more pessimistic with time. It's easy to expect the worst out of people and to expect other people to simply do what they need to do to get through the day. Then you meet someone like Jorge Chalgub, and you quickly realize that there are genuinely good and happy people in the world. In Jorge's case, he spreads that good cheer around to everyone who comes into his establishment.
Taste of Havana is about as good as it gets in the way of Cuban restaurants, not only because the food is superb, especially the classic Cuban sandwiches, but also due to the experience had while ordering the food. Jorge will undoubtedly greet you—unless it's his day off, which is a rarity—with a warm smile and usually a suggestion of a cafecito because a Cuban meal isn't complete without some coffee.
What Taste of Havana has done for Cuban food in this city is let people know that the Cuban sandwich is much more than just a ham and cheese. The ham here is nearly perfect; it is so tasty it seems as if it is an altogether different product than the ham you're accustomed to. Roast pork is also on this magnificent sandwich. It is sliced thick, and it is juicy and filled to the brim with flavor. Then it's accompanied by pickles, mustard, and Swiss cheese. All of this is placed on baguette-style bread and pressed.
And while the El Cubano is a great step into the cuisine of a country that we have been cut off from for so long, it is just the beginning. If mustard, pickles, and ham aren't your thing, you should check out the pan con lechon. It has the same roast pork as the El Cubano, but that is added to caramelized onions and mayo. It's a simple sandwich packed with flavor.
 Cuban cuisine is known for its pork, but it's also known for its pastries or pastelitos. The most popular at Taste of Havana is the guava with cream. The easiest description is that they are similar to a toaster strudel but, oh, so much better. The sweetness of the guava and cream filling blended with the buttery and flaky outer crust is the perfect ending to a meal.
Related: Eat your way around the world at these 22 international restaurants 
At Taste of Havana the only other end to a meal comes in the form of a Cuban coffee. While the cafecito, a shot of espresso with plenty of sugar added, is a quick and easy taste, the magic lies with the cortadito. The cortadito is truly a magnificent cup of coffee; the bitterness of the beans is nearly perfectly balanced by the sugar and the fresh milk, making for a café experience unlike any you've ever had. 
No matter what you eat and drink at Taste of Havana, the real stars of the place are Chalgub and his daughter Dayana Mireles. Their positivity and hospitality make a meal in their restaurant much more than just food and drink; it is truly an experience that you will want to have time and again—and the good news is, you can. 
Taste of Havana
815 Broad Ripple Ave.