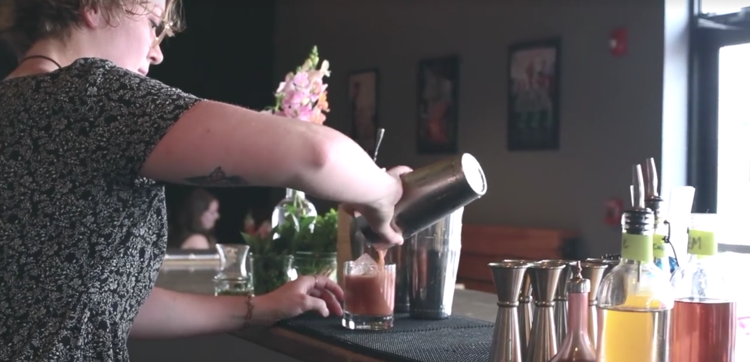 In NUVO's newest video series, Indy's Table, we are sharing the incredible stories of the people who are making Indianapolis a dining destination. The series showcases their talents, the thought-processes behind the products they create (whether it be food and drink or some other facet of culinary culture) and most importantly, share the human side of the industry; the passion, determination and creativity that makes a meal, or drink or object that brings us closer together as a community.
In the seventh episode we take a look at the art of craft spirits and the work that goes into your bottles of vodka, gin, rum and maybe even a coffee liqueur. Cardinal Spirits in Bloomington has spent the past few years conceptualizing and creating some of the most unique spirits on the market and we take a venture south to see what goes into those bottles of goodness, and a few of the cocktails available in the bar. 
Check back on our Facebook on the third Thursday of every month for new episodes of Indy's Table.