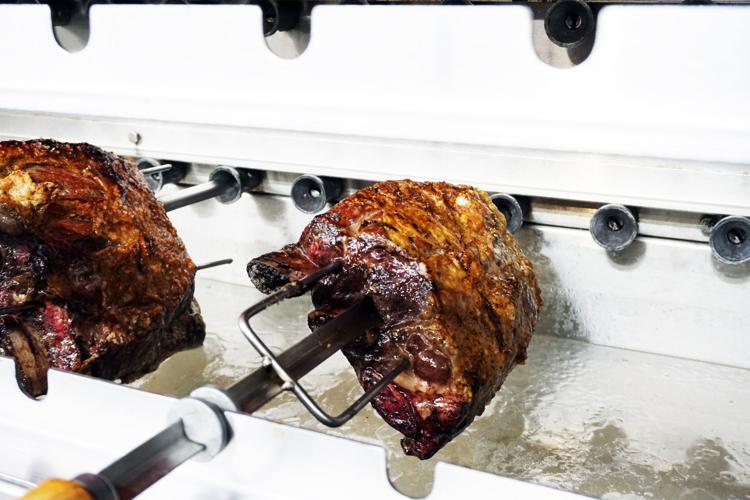 Love endless, towering piles of meat? 
You've got a new reason to head to the Southside. 
Gauchos Brazilian Steak House opened on December 15, 2017, and it's a veritable meat-lover's paradise. 
"We have 11 different cuts of meat," says Rogerio Tregnago, owner and manager of Gauchos. The list includes filet mignon, bottom sirloin, top sirloin, lamb and chicken, much of which comes from local farms, like Tregnago's friend Adam Jacobs' farm in Manilla, Indiana. 
Gauchos is Tregnago's first foray into a brick-and-mortar restaurant, but he has operated the always busy Gaucho's Fire food truck in Indianapolis for years. 
"First, I had the idea to open a restaurant, and I talked with my wife [Ruby] and we decided to open a food truck first to start to know how everything works, put the name in the street and then open the restaurant," he says.
Tregnago nurtured the idea of opening a churrascaria (Brazilian Steakhouse) for decades, since churrasco was a major part of his childhood. He grew up on a farm in San Miguel do Oeste, Santa Catarina, Brazil. His parents, Vitor and Iolanda, ran the farm.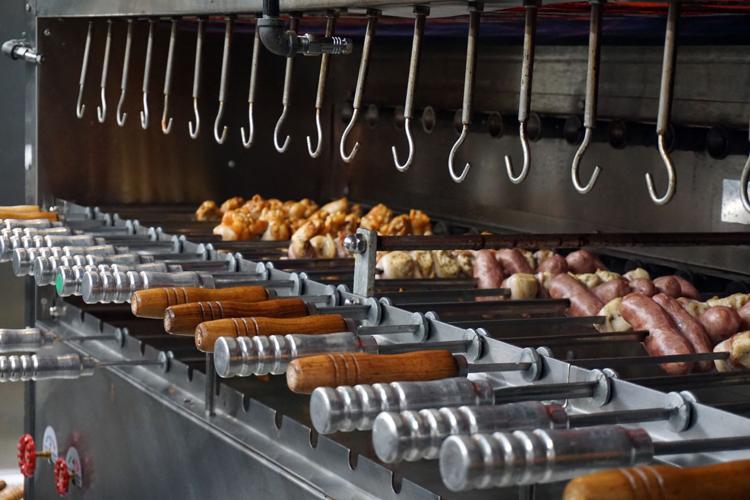 "There, every Sunday is a barbecue, no matter what. They have barbecue, potato salad, bread and tomatoes and that's it. And the caipirinha, of course."
He says his dad taught him everything he knows about cooking meat. "Whatever I have is for my parents, to show them how they teach me; it's very important."
"I was a sergeant in the [Brazilian] Army first and then I quit and go and work in the restaurants because I love to talk with people," Tregnago says. "I love to work with people; it's amazing for me. I don't call them customers, I call them guests, because each guest for me is very important and a part of my family." 
He says he worked at a churrascaria in Brazil for about 10 years. "I take that experience and bring it to the United States," he says. "An [American-based Brazilian steak house chain] brought me here and I started sharing what I do with my friends. And they love it and I started to think, 'That's what I want to do, open my own restaurant and share with everyone.'"
With 14 years under his belt in American restaurants, he opened the food truck and then Tregnago spoke with his business partners, David and Luis P. Gonzalez, who also own the El Meson restaurants around Indianapolis. "[We] were thinking of something new in this area," he says, referencing the city's Southside. "A lot of people think Northside [when thinking of opening a new restaurant], but we wanted to bring something into this area." 
And so, Tregnago, David and Luis opened Gauchos (which references the cowboys who began the art of churrasco) in a strip mall at the corner of Emerson Ave. and County Line Road in Greenwood. 
"It's amazing," he says of the community reception so far. "I'm so surprised, because the only advertising I've done until now is just Facebook. We have a lot of people call and make reservations, private parties, birthdays, anniversaries; it's amazing. It makes me feel really good."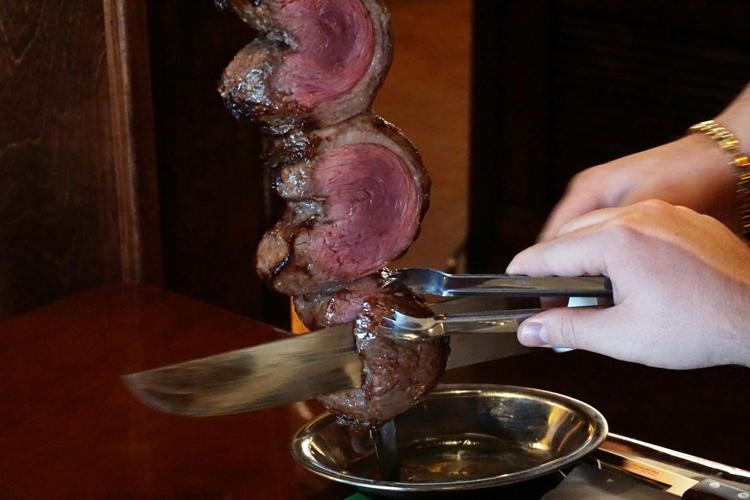 If you've never been to a Brazilian steakhouse, you're missing out on quite the experience. Customers pay a single price — at Gauchos that is $36.50 (inexpensive in comparison to others in Indy like Fogo de Chao), or half that for kids aged 7-10 — and then you're served endless amounts of meats. All you have to do if you want them to keep bringing meat is flip over a little card in front of you to the green side and eat the night away until you're stuffed and then flip to the opposite red side. Gauchos also includes an extensive salad bar and side bar for the base price.
"If you want to stay all night here, then you stay all night and we're going to serve you," Tregnago says with a laugh.
While many people will go for filet mignon, Tregnago says he prefers the house specialty, the picancha.  "It's the best part of the top sirloin," he says, "and people love it."
Gauchos also has a full bar including the aforementioned caipirinhas. 
"We have close to 10 different types of caipirinhas right now," he says. The caipirinha (kye-per-een-ya) is a refreshing cocktail made with a Brazilian rum-like liquor named cachaca (kah-cha-sah), fresh squeezed limes and sugar. Many people equate them to mojitos. 
But Tregnago just wants you to have a good time and to share his culture with you. "It feels great, I tell you something, it's amazing," he says of being able to share part of his heritage with his neighbors.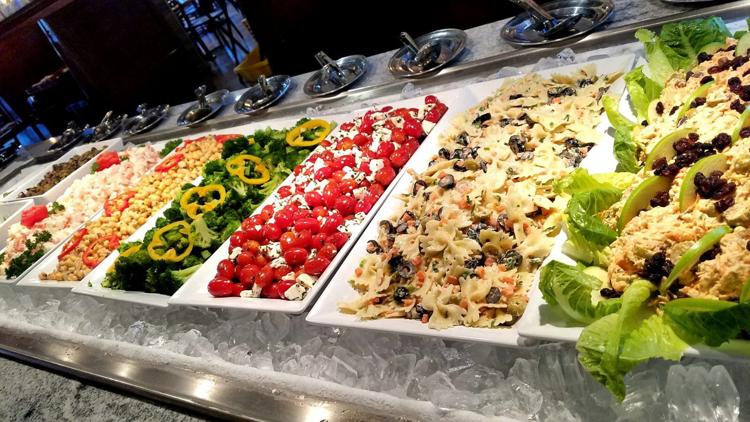 "Like, when you bring something, like, the beef ribs, or the house special, it's very special to bring it. I love sharing it," he says. Churascurria — the way to enjoy it is come with your family, take a long time to eat, enjoy everything, and drink and talk," he says. If you're enjoying yourself, he's happy. And Gaucho's has a simple plan to help make sure you enjoy your experience — a sort of trickle-down happiness. 
"My vision is to grow up fast and that is part of the hard work and part of the team and how they work. It's how the gauchos work, the servers work, the bartenders work, it's not just me. I try to keep everyone who works here happy," he says. "If I keep them happy, my guests are going to be happy and we grow up together."