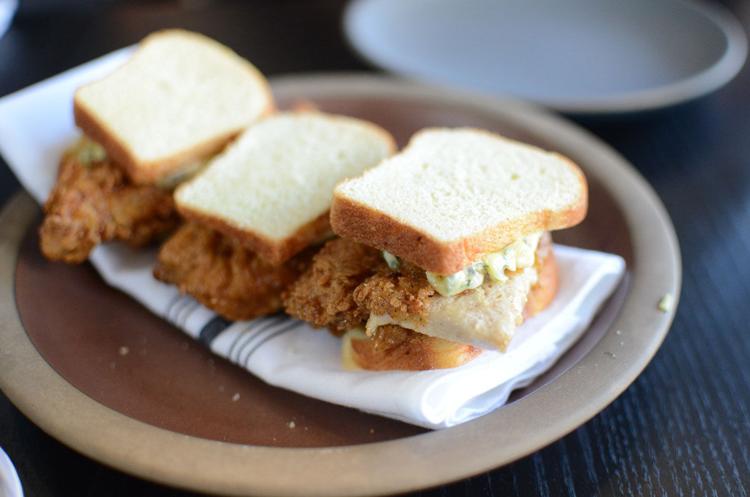 In a year that was cursed by so many restaurant closings, it has been hard to keep in mind all of the great restaurant openings we had this year. The truth is we had a ton of restaurants open this year and many of them are flipping fantastic. 
We've compiled that magic number of 10 restaurants that we're still excited about that are new to the city in 2017. It was incredibly difficult to get the number down to 10 because there have been so many exciting restaurants.
We hope you all have your favorites spots around the city and continue to support them, but if you haven't been to any of these, we suggest getting there and supporting them too so we don't have another year of closings in 2018.
How many new restaurants did you try in 2017?
1 // Provision/Rize
Both housed in the new Ironworks Hotel, Provision and Rize are exactly what we've come to expect from the Cunningham Restaurant Group. Provision is one of the most high-class restaurants to hit the Indy food scene in quite a while. The ambience itself pulls you in and it is easy to see no expenses were spared in creating the space. The menu is seasonal so it will be continuously changing, but each dish is meticulously thought out and beautifully plated. Rize is a little less formal as a breakfast and lunch spot, but it is no less exciting when it come to the menu. While it's easy to be pulled in by the healthier options like the pumpkin smoothie bowl, the Miller Farm chicken hash is spectacular and still not terribly unhealthy.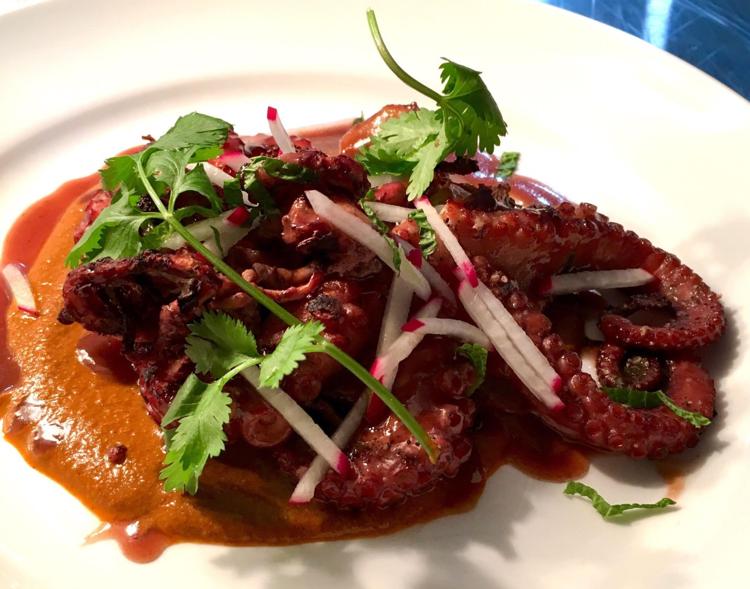 2 // Festiva
When Tinker Street announced this Mexican restaurant, we couldn't have been more excited and after multiple visits we're still pumped about this place. The food is fantastic and more high-minded than your average Mexican restaurant, especially the pozole, a classic, hearty warming mexican soup (there's nothing wrong with arroz con pollo and texas fajitas, though). The space is welcoming, the patio a nice spot to find yourself during the warmer months, and to top it all off, the bar program is stellar with Jason Foust heading it all up and doling out some of the best tequila and mezcal cocktails around.  
3 // Nook
Maybe the coziest little spot to order some pizza in the city. Originally a cigar bar, this space next to Northside Social and Northside Kitchenette has been transformed into an eatery for an evening of wine and pies — pizza pies. There's no better time than right now, while the weather is a little bit chillier, to grab a Lyft, do a date night here, sip the night away and take home some leftovers for cold pizza the next day.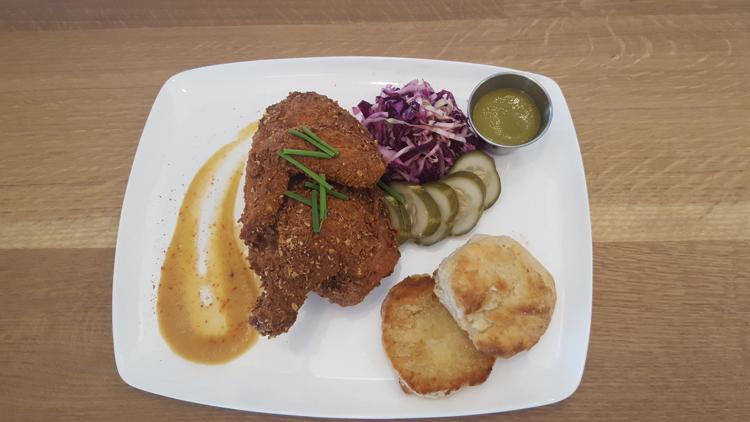 4 //  The Vanguard
When the popular Broad Ripple spot Usual Suspects closed, no one quite knew what would take over its space. Then The Vanguard opened and surprised us all with a greater focus on quality food while keeping a top-notch bar program. The bar and kitchen are currently operated by the duo behind the sadly closed LongBranch, Adam Ditter and Steve Simon and they have elevated it to a higher standard than is seen pretty much anywhere else in Broad Ripple. If you haven't made your way there yet, get there now and be ready for a wonderful meal.
5 // Ukiyo
Few places in this city have been more hyped than this new sushi restaurant from Neal Brown, who currently owns Stella, Pizzology and Libertine. Opening this month in the former space that held Recess, it promises sushi unlike anything we've seen in Indianapolis. It will have seafood offerings from producers who focus on sustainable practices. Brown is also doing his best to source as much locally as possible including using Indiana soy for the miso products. Finally, it will have an omakase option which allows the sushi chef to curate and prepare a tasting menu for the guest. Reservations are available now. 
6 // Livery
Cunningham Restaurant Group has had a productive year, and Livery joined their many restaurants around town this year with its Latin-inspired menu. Situated just off College Avenue near Mass Ave they are pushing out unique dishes from yucca fries and ceviche to paella and choripan in a breathtaking setting. As with the other CRG restaurants on this list, they hit all the notes which make us come back time and again.
7 //  Ixca
This authentic Mexican spot snuck into Irvington right on Washington Street and started to create a buzz pretty quickly based solely around its food. While it may be a surprising thing for many people, the truly authentic food here is nothing like what many Midwesterners have been raised to believe Mexican food should be. The tacos come on corn tortillas with meat, onion, cilantro and you can add some salsa if you choose. They do have familiar options, like, nachos and guacamole, but it's a place to branch out and fall in love with something new.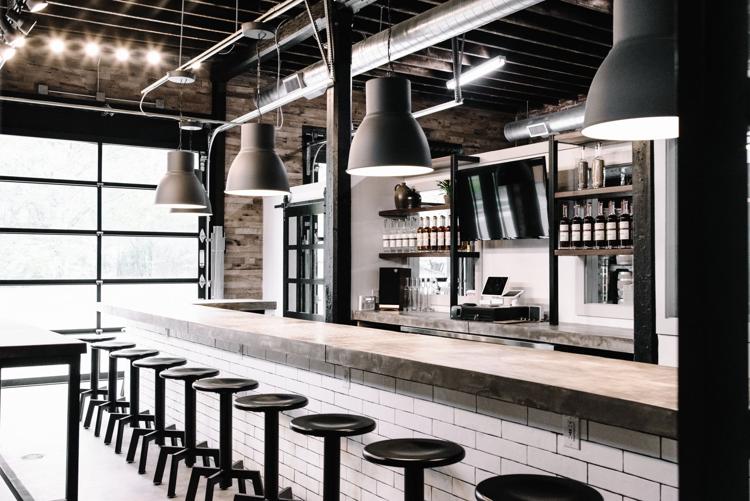 8 // West Fork Whiskey
While this isn't a restaurant, it's one of the most exciting spots to open this year because the whiskey is so good.  The team behind West Fork Whiskey opened this space in Downtown Indy's Kennedy King neighborhood after years of producing near Zionsville. Chin up at cozy bar and order an $8 cocktail that uses only 100% Indiana-made whiskey. And if you're feeling hungry, you can order some food from Erin Kem across the street at Cannon Ball Brewing, and it doesn't get better than that. 
9 // Txuleta Basque Cider House
There are amazing cuisines all around the world and many of them get passed over for the more popular foodie destinations, so when Txuleta opened and decided to highlight the cuisine of the Basque region of Spain, near the French border, it was an exciting moment for Indy. From the people behind Brugge Brasserie, and situated in the upstairs area of Brugge, the menu consists of dishes like ribeye with matchstick fries and a Basque fish stew called Ttoro along with sides for the table like a salt cod omelette and sardines a la plancha. It's truly a singular space in the city and the cidery is one of less than a handful to open in Indy.
10 // Crispy Bird
You can't go wrong with fried chicken and that's most likely what you'll be ordering at the newest spot under the Patachou Inc. umbrella.. And while that's all fine and dandy, there is so much more here for diners to love, from the oh-so-yummy mac n' cheese to the crispy chicken skins with meyer lemon aioli, everything on the menu deserves some of the spotlight. If you're in for dinner, don't pass up on the cocktail menu which will undoubtedly tantalize your tastebuds.