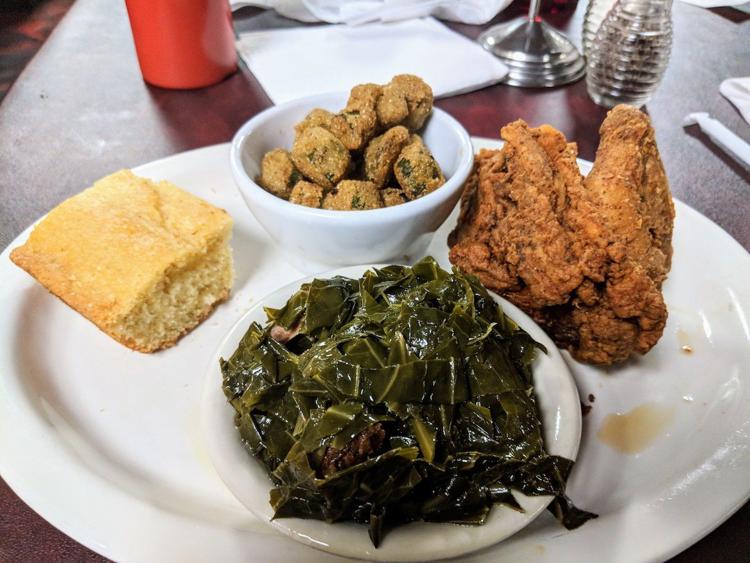 "We will have difficult times. We've had difficult times in the past. We will have difficult times in the future. It is not the end of violence. It is not the end of lawlessness. It is not the end of disorder." Robert F. Kennedy spoke these words to a crowd of mostly African American Hoosiers at the corner of 17th and Broadway on April 4, 1968, after announcing the terrible news that Dr. Martin Luther King Jr. had been assassinated that day.
Those words are important to remember because we are undoubtedly having difficult times right now across our country. It seems the world grows more hateful every day, from vitriolic arguments about political leanings, to heated race relations due to police shootings and growing hate-filled voices behind the white supremacist movement, to seemingly weekly school shootings.
And while these are difficult times, another part of Kennedy's speech is more reflective of the world we live in. "But the vast majority of white people and the vast majority of Black people in this country want to live together, want to improve the quality of our life, and want justice for all human beings who abide in our land." 
It is with this thought in our minds and our hearts that we have to look to common ground, places where we can meet and have quality conversations and understand and learn to love one another. One place that has pushed and continues to push this positive agenda in Indy is Kountry Kitchen. 
"Food is a bridge," says Cynthia Wilson, who owns Kountry Kitchen with her husband, Isaac. "When you walk through the door, you're family no matter who you are." 
Kountry Kitchen has stood at the corner of 18th and College—just blocks away from where Kennedy delivered his famous speech—for nearly 30 years. Isaac was even at Kennedy's speech and has brought Kennedy and King's sentiments into his business for decades. 
Cynthia says that Kountry Kitchen was "predominantly an African American restaurant" for a long time. Then she says, "We have a very diverse crowd of people who come in now." And the diversity excites her. "We've welcomed it," she says. "I've had Caucasian people say they didn't think they could come in here. But once they come in and see that no matter what, whether you're Hispanic, Caucasian, a man, a woman, gay, or straight, you're going to be treated the same. They realize it's almost like being at Mom's house every Sunday and sitting around the table with family."
And that's exactly what the food is like at Kountry Kitchen—especially if your mom, or grandma for that matter, came from the South. The menu is made up of soul food staples, which is simply comforting Southern food. Some popular options are the fried catfish, the roast beef with homemade gravy, Cynthia's homemade meatloaf, and maybe the best fried chicken in town.
Anyone who loves Southern food knows that the sides are just as important as the mains, so there's plenty of cornbread, mashed potatoes, yams, mac and cheese, okra, and, my personal favorite, collard greens. 
While Kountry Kitchen's goal is simply to serve up tasty, comforting meals to anyone and everyone who wants them, being in the Kennedy King neighborhood and being run by people from that community have helped make sure that a meal here is a special affair. 
In difficult and divisive times like now, it is most important to enjoy a meal at places such as Kountry Kitchen because we have to come together. As Cynthia says, "There's always going to be differences. There's always going to be divisiveness. But all it takes is conversation and an open mind. … Let's be reasonable; we're all human beings. We have to love one another. Not to be a kumbaya person, but we have to."
If we get to eat some delicious food while learning to love one another, well, all the better.