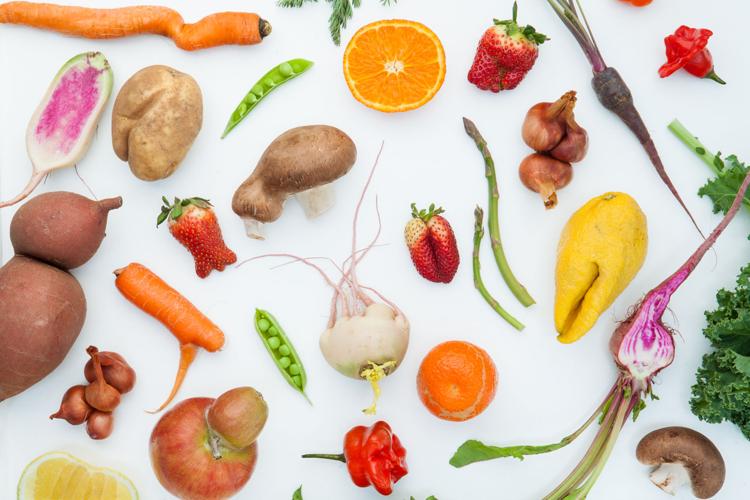 Every single day nearly a million semi trucks drive through Indiana.
Of those million, a majority of them are carrying foodstuffs to be delivered to retailers, distributors and wholesalers around the state. It's a routine practice for those businesses to have to send away portions —  if not entire truckloads — of that food due to any number of regulations and standards that require produce and other foodstuffs to be of a certain quality. 
And for years, truckers have routinely taken that food to landfills and dumpsters before they head out for their next delivery. This perfectly healthy and edible food is being tossed by the wayside in a state where one in five children live in food insecure homes.
It's time for that to change. That's why last month the Indy Hunger Network, a collaborative organization made up of many organizations, including some of Central Indiana's top hunger relief organizations like Midwest Food Bank, Gleaners Food Bank, Second Helpings and St. Vincent de Paul, announced a new initiative called Indy Food Drop. 
Of those million trucks coming through our state, Kate Howe, Managing Director of the Indy Hunger Network, says, "If even a fraction, a hundred of those that come through have food that can't be delivered, and we can divert them to our organizations, that is going to be a huge increase. Even 10 of them is a lot more food than what we're getting right now."
Indy Food Drop's idea is pretty much as simple as it can be.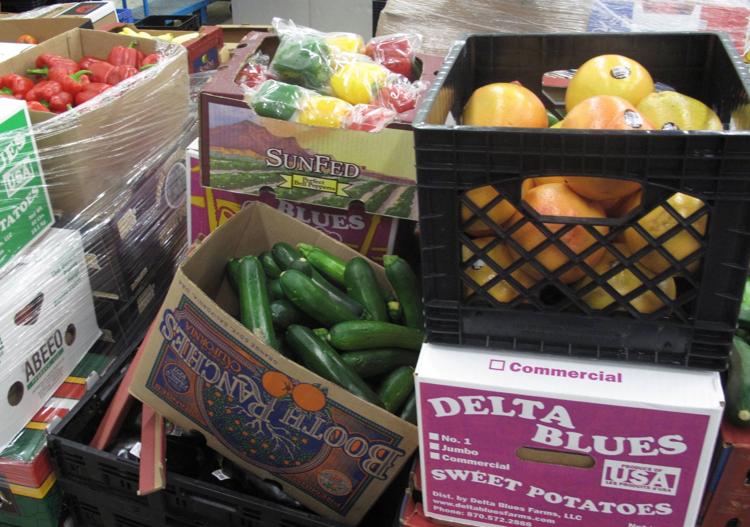 "If you Google 'Donate Food Indianapolis,' it depends on where you are, but you may get a small food pantry that can't really take a whole semi-load of food," says Howe. "There's no really good way for a truck driver to quickly and easily find donation sites."
Jennifer Vigran, CEO of Second Helpings, explains, "We certainly don't want to see the situation — which has sometimes happened in the past — where a trucker who really wants to make sure that food stays in the food supply, and who doesn't know the community, is stuck sitting on the phone calling organization after organization because they didn't know who has the capacity."
According to Howe, John Whitaker of Midwest Food Bank came to the other members of the Indy Hunger Network with a thought on how to address the problem: "John said something like, 'What if we could help them find us? There's already a lot of donated food coming in, but I bet there's a lot more out there that we're not capturing because they just don't know where to take it.'" 
And so the Indy Food Drop and the website IndyFoodDrop.org were born. Now truckers know who has the capacity to accept larger loads of food groceries that merchants are unable to accept. 
"This way, they have one place they can look," explains Vigran. "We've provided them with the key information that they need about who the partners are, what our hours are, where we're located, what our capacity is and they can very quickly make a decision about where they're going to take that food. It makes it much easier for them to donate food."
Another issue food banks encountered is that many of the truckers come through the city during times when the food banks aren't open to accept deliveries,so the Indy Hunger Network found a partner who could take nighttime deliveries. 
"We've also partnered with Sysco on the southside who can take these loads after-hours," says Howe. "So, if a truck driver is coming through at three in the morning, they can drop the load there and one of the food banks or food pantries can go pick it up the next day. Through all of us working together we're hoping it will make it easier for the truck drivers to find us, and it will be easier for them to deliver, and it will be easier for us to receive it and essentially to share loads among sites."
Sysco is the largest foodservice distribution network in the world and at all of its locations they try to work with local hunger relief organizations. Nathan Schneider, vice president of operations at Sysco Indianapolis, spoke to NUVO about what leads to food being rejected. Schneider says, "Product is often rejected because it doesn't meet quality requirements, or it could be that it doesn't have enough shelf life remaining to make it through the distribution process and ultimately to the customers' location before it is unusable or expires."
Depending on why the food was rejected, distributors like Sysco have had three options for what to do with the food, Schneider explains, food is either "refused and placed back on the truck that was attempting the delivery; kept at our warehouse and donated; or it is disposed of at our facility."
Schneider also says a major piece in this puzzle is "to make sure the word is spread about the options that are available for donating product."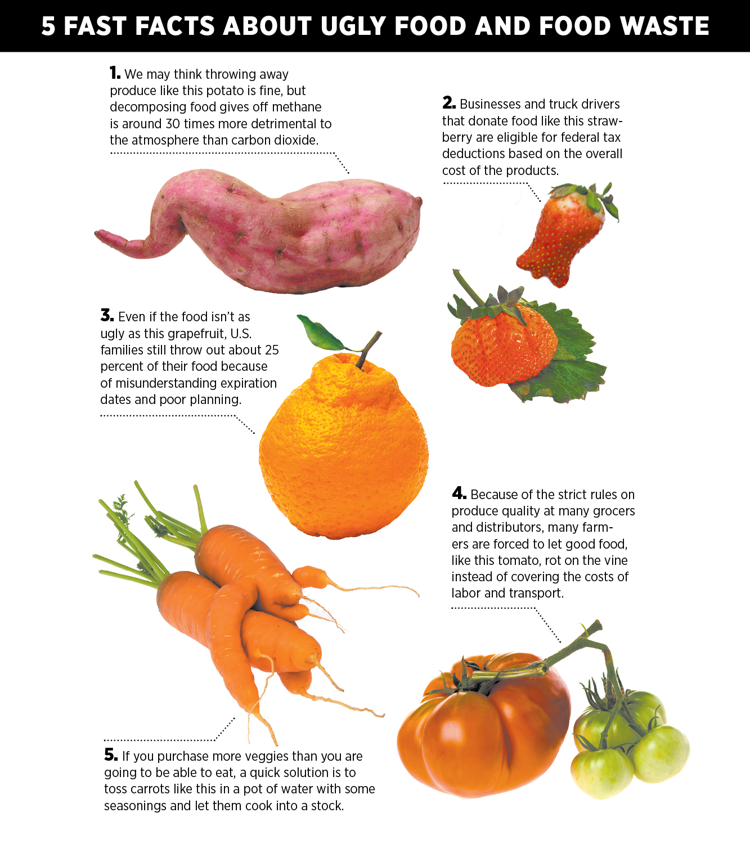 It needs to be made clear that truckers aren't the bad guys here, throwing away food willy-nilly. For a trucker, it comes down to a simple fact: time is money. And so, while drivers are searching for a place to take their unwanted load, they are losing their livelihood. The issue of food being rejected by grocers and wholesalers isn't what they want — truckers are in the business of selling food, and they would be happy to sell any and all food that hasn't gone bad. 
A huge part of the issue stems from consumers.
"There's much more food out there that is being wasted at the retail and consumer levels," Vigran says. "Some studies tell us that it is as much as 31 percent of our food supply that goes to waste at those levels. It certainly happens in retail where they're watching for those ugly vegetables and things like that." 
The "ugly vegetables" Vigran references have become a major talking point over the past few years with conscious consumers. According to the USDA, more than 133 billion pounds of food are thrown away each year, much of it is produce that is deemed ugly. This could be something as simple as a zucchini that is slightly too curved, or a tomato that is lumpier on each side than the perfectly round, red ones we imagine in our heads. Because of the perceived consumer desire for perfectly symmetrical, vibrantly colored fruits and vegetables, some retailers refuse to carry any produce that doesn't match these strictures.
So, how do we fix this?
"As individuals, there is a lot that we can do," Vigran says. "Part of it is our own buying patterns and making sure that we aren't that person who is shying away from that last muffin in the case, or that misshapen zucchini. And that we understand that it's really about making sure that we got the good, nutritious food that we want, not whether or not that zucchini has a little hook in it or something like that.
"Also, it would be great if people would ask the store managers, 'Hey, what do you do with this?' Make sure that those items are being kept in the food supply and let them know that that's important to you as a consumer to know that they're making good use of the food that they do not sell."
Maybe this won't push companies to put these products on shelves, but there is a good chance it will put in their minds the idea to utilize programs like Indy Food Drop to send the produce to places who are taking care of our food insecure. 
"We're very excited about the opportunity to raise awareness amongst truckers and to build stronger partnerships with the organizations who are rejecting the food," Vigran says. "So, if, for instance, a wholesaler rejects a whole load of food, they now have a resource. They can turn to that trucker and say, 'Are you looking for something to do with this food? Here is where you can find that information.'"
One thing that Vigran explained to me is that a major issue for a long time has been a fear in the minds of retailers that by donating this food that doesn't meet their standards they could be held liable for any foodborne illnesses that may arise from people ingesting these items. She says those fears should be put to rest, thanks to a piece of Clinton-era legislation. In 1997, Bill signed the Bill Emerson Good Samaritan Act, which protects retailers and wholesalers who make a food donation in good faith, believing it suitable for human consumption.
"Once upon a time there was some liability concern," Vigran says. "But that issue has been addressed now for over 20 years. And fortunately we have a seen a lot of good things happen as a result of that act and the awareness that people have of the opportunity to put that excess food to good use."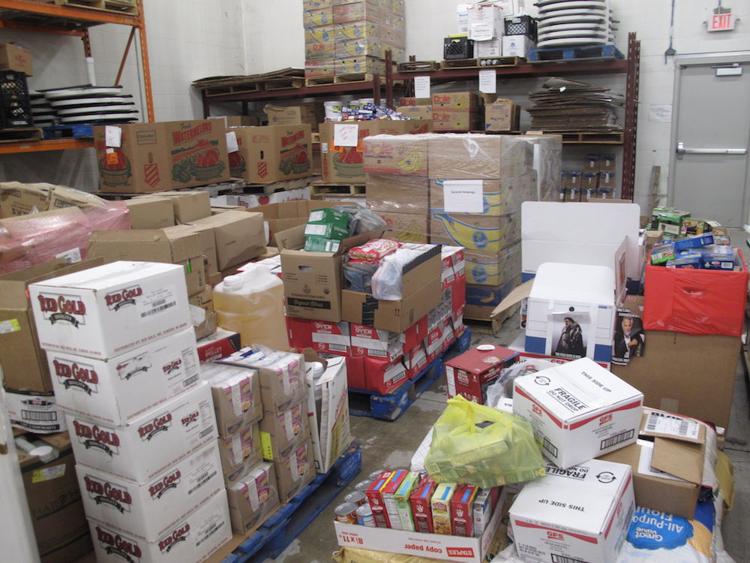 While consumers can help spread awareness by opening dialogues with their local groceries, the people at Indy Food Drop will do everything in their power to get info about the new food drop to the truckers coming through our city and state. 
"We'll have posters, flyers and business cards that the truck drivers can stick in their wallets," says Howe. "The hope is that we can get a poster up at the loading docks for Whole Foods, or Kroger, or Marsh, or wherever, so if they can't take a load they can say, 'Hey, here's where you can take it if you want to donate it instead.'"
Through the help of the Indiana Motor Truck Association, who also has been a major partner in the creation of this initiative, Indy Food Drop is also working with a company called Freight Rover, an on-board electronic "billboard" and load board that will run digital ads letting truckers in the vicinity know where they can drop refused loads. "There will be a button for Indy Food Drops, so if they have food to donate they can just click on that and it will link them to the donation site," Howe says. 
If Indy Food Drop works in the way the team is hoping, it could possibly bring in more food in one drop than some of the places see in months and help the food insecure in our city in ways that have never happened before. Second Helpings has rescued 27 million pounds of food since 1998 — much of that food would have ended up in landfills and dumpsters.
"The impact is tremendous, and with that food we are serving a million meals a year," Vigran says. 
With this initiative, that number will rise rapidly if enough people are proactive and if these trucks are made aware of it. Outside of letting your grocer know about this program and making sure to show some love to those "ugly" fruits and veggies, Howe says, "These organizations can always use money, always use volunteers; all of them run on volunteer help. So people getting out to volunteer their time to deliver food, to sort food, to serve clients who are coming to food pantries, is a great way that the average person can help the food insecure folks in our community.
"There is a need, especially for healthy and fresh food; and so the more we're able to provide for them for free through our networks, the better off folks in our community are going to be."  
Indy Food Drop Donation Locations
3737 Waldemere Ave.
M – F: 8 – 2 p.m.
No capacity limits
6450 S. Belmont St.
M – F: 8 a.m. – 3 p.m.
No capacity limits
1121 Southeastern Ave.
M – F: 8 a.m. – 4:30 p.m.
Dry cap. - 8 pallets
Cooler cap. - 3 pallets 
Freezer cap. - 3 pallets
St. Vincent de Paul Food Pantry (East-Central)
3001 E. 30th St.
M – F: 6:30 a.m. – 2:30 p.m.
Cooler cap. - 30 pallets 
Freezer cap. - 30 pallets