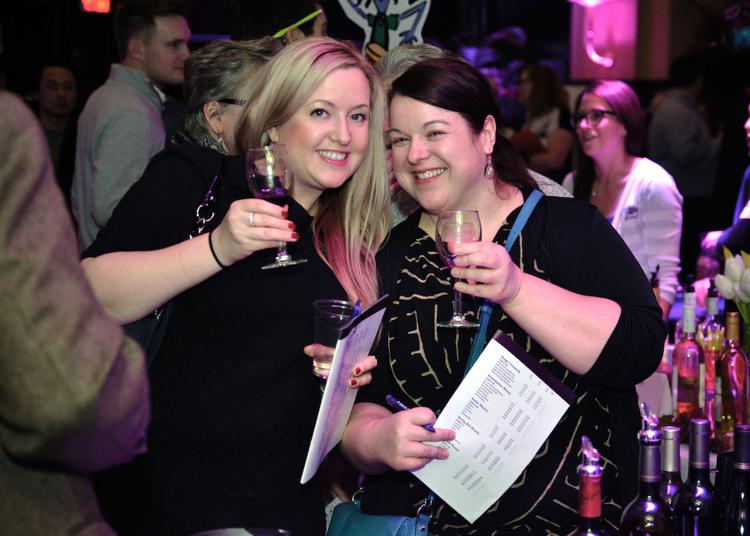 With spring right around the corner, we are coming up on wine festival season, and, as with every year, one of the first is the WFYI Ice Miller Wine Fest. The annual event, now in its 19th year, is a fun and tasty way for you to help support Indiana's public broadcasting and the education, entertainment, and community engagement that comes with it. "Wine Fest is important on so many levels," says Andy Klotz, WFYI's director of marketing and promotions. "It's not only our biggest fundraiser of the year, but it is a tremendous social event that attracts a wide collection of people. … It allows us to stay connected to our supporters and tap into the issues that they're most concerned about, which in turn provides us direction for programs and news coverage." 
The event, which comes to the Old National Centre on Friday, March 2, will highlight wines and wineries from around the world and Indiana.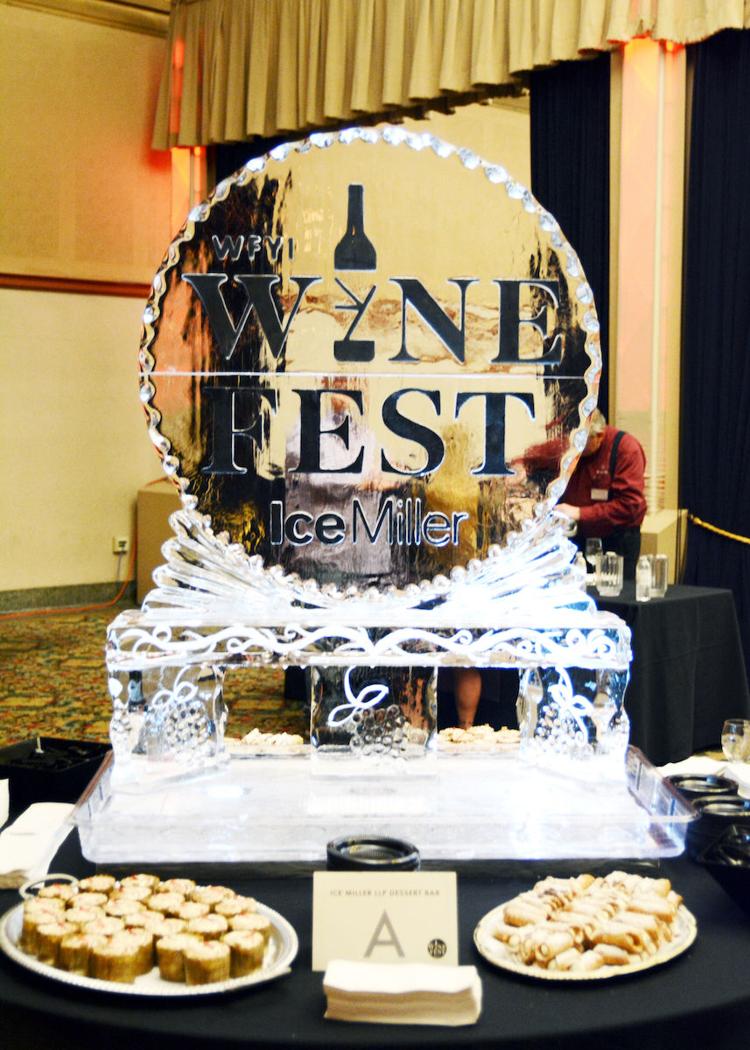 "Make sure to go around the entire venue and take in all there is to do and see," says Klotz as advice to attendees. "Don't just head to your favorite winery's table and anchor yourself nearby. The Indiana Grown Trail is a fun way to make your way around, sampling all the different local fare. With over 400 varieties of wine at the event coming from local Indiana wineries, as well as local liquor stores and distributors, it truly is a celebration of wine and the perfect opportunity to branch out and try some new varietals."
---
If you're taking Klotz's advice, mix up your go-to wines and try some of these similar styles instead.
Reds 
Cabernet Sauvignon: If you find your palate gearing toward a full-bodied, Old World red like Cabernet, then there's a good chance you would fall head over heels for a Tempranillo or Rioja. Typically Spanish in origin, it is very similar to Cabernet but generally has a more earthy and leathery profile and more cherry, similar to a Pinot Noir. Another benefit of tasting and loving Tempranillo is it is typically inexpensive in comparison to Cab and still just as delicious. 
Pinot Noir: Pinot became the go-to red wine after people fell in love with the 2004 movie Sideways. And while Pinot deserves its love, another wine from the same region is worth a try. Gamay Noir comes from the same area as Pinot, in the Beaujolais region of Burgundy, France — it may even be bottled as Beaujolais — and it drinks like a bowl full of berries and cherries with a nose like a bundle of fresh-cut flowers including the soil. Much like the Tempranillo to Cab, Gamay is much easier on the wallet than Pinot and for that reason alone, you should give it a taste.
Merlot: For years, Merlot was a beloved wine, especially for people just getting into wine. And then — again thanks to the movie Sideways — it fell off the map after being bashed by Paul Giamatti's character. And while Merlot is actually a solid wine — despite many low-quality versions out there — you should give Grenache a chance. Some of the best wines in the world are Grenache, and there are enthusiasts who love the candied, spicy flavor profile. The truth is no two Grenaches are the same, especially when comparing a Spanish Grenache to a French or American Grenache. So taste the day away and find the one that your taste buds adore.
Syrah: Que sera … Syrah is one of the darkest and boldest styles of red wine there is, and it is beloved by wine connoisseurs from around the world. And, while you shouldn't pass on a Syrah (aka Shiraz), you also shouldn't miss out on Malbec. Malbecs are mostly from Argentina and are full-bodied like a Syrah and typically fruit forward. However, if you enjoy earthier, smokier wines, they will not be as bold as a Syrah, so don't expect a major punch to your palate. 
Whites
Sauvignon Blanc: Sauvignon Blanc is truly a unique style of wine, especially when compared to other popular styles. While it has typical citrusy white wine notes, it is more herbaceous than most other whites are. If the herbal flavors are what drive you to Sauvignon Blanc, then a good way to go is Albariño. This light, refreshing, and acidic wine is a wonderful option when you're looking for your spring and summertime whites, especially if you're looking to pair with seafood. Give it a try and use your nose to find the basil notes hiding in there. 
Riesling: Not all Riesling is created equal. Some Rieslings, especially when looking at a Midwest palate, are cloyingly sweet, but on the other end, there are dry, highly sought-after bottles from Alsace. And while you should definitely branch into those dryer Rieslings, if you prefer the sweeter variety, you may like Indiana's state wine, Traminette. Traminette is from the Gewurztraminer family, and while it can be dry, mostly it is sweet due to residual sugar, and it has a similar flavor to the German wine, with notes of pineapple and lychee. If you want to be a true Hoosier, this is the wine for you. 
Pinot Gris: While Pinot Gris (aka Pinot Grigio) is readily available most anywhere you go that serves wine, it is much rarer to come across White Pinot Noir. So if you happen to see this being sampled while at an event, it's the best place to try it out. Because it is made with red grapes (minus the skins), it has a much richer flavor profile and is typically bolder. To give it a flavor profile is difficult as the variations between oaked and unoaked are wildly diverse, but if you love baked apple pie, you'll love White Pinot Noir.
Chardonnay: Chardonnay, much like White Pinot Noir, has very different flavors depending on how it is finished. It is truly a versatile style of wine, and it's nearly impossible to pinpoint a single flavor profile. And if you love Chardonnay, whether oaked or unoaked, Viognier should become part of your usual bottle choice. While Chardonnay is usually bolder and more citrusy, Viognier is a lighter, easier-tasting wine with a citrus note but definitely (only slightly) sweeter. The only question you have to ask yourself for both styles is if you enjoy them oaked, unoaked, or both. 
---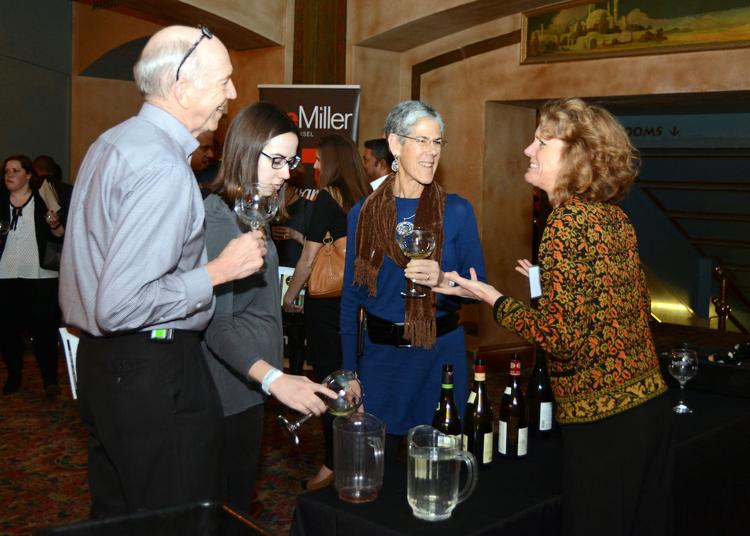 Spending your afternoon at the Wine Fest tasting your old favorites along with some of these new options is a fun and easy way to support WFYI and expand your palate and wine knowledge. As Klotz says, "Many people don't realize how public media is different from commercial media. We have to pay for the programming we receive from providers like PBS and NPR. Wine Fest goes a long way in helping us secure that great programming." 
He then adds that after the event you should stick around for the Sun King After Party. "The best part of Wine Fest is the people you run into and the conversations you have," says Klotz. "WFYI supporters are a devoted group, particularly our radio listeners. They're active, engaged, civic-minded folks who are great conversationalists, so no topic is off limits." He says the After Party is the perfect place to continue those conversations while enjoying live music and getting some bites of the hearty dishes available at the party.
This event supports WFYI's mission to inform, educate, entertain and engage our community through news, programs and important community conve…