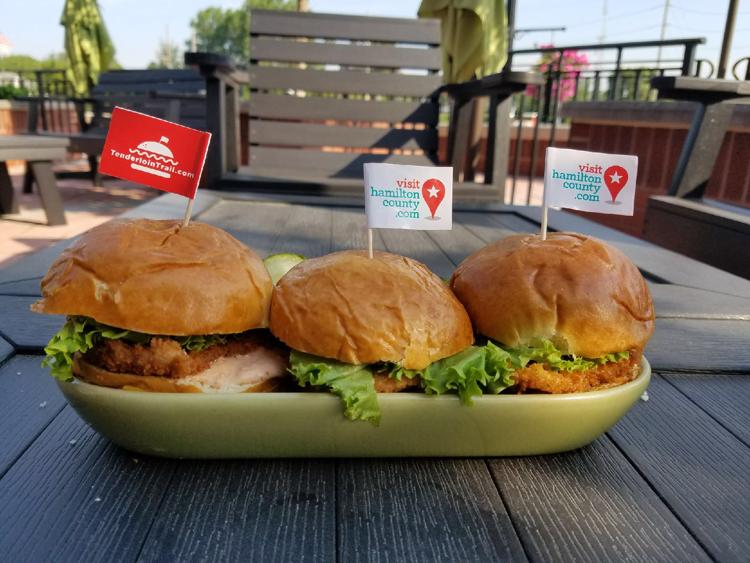 June 27 - July 25, Tuesdays at participating Hamilton County restaurants
Hamilton County has recently created a new Indiana fixture, the Tenderloin Trail and on Tuesdays for the next month you can find deals on tenderloins at almost 30 restaurants around the county including Stacked Pickle, Rosie's Place, Alley's Alehouse and more.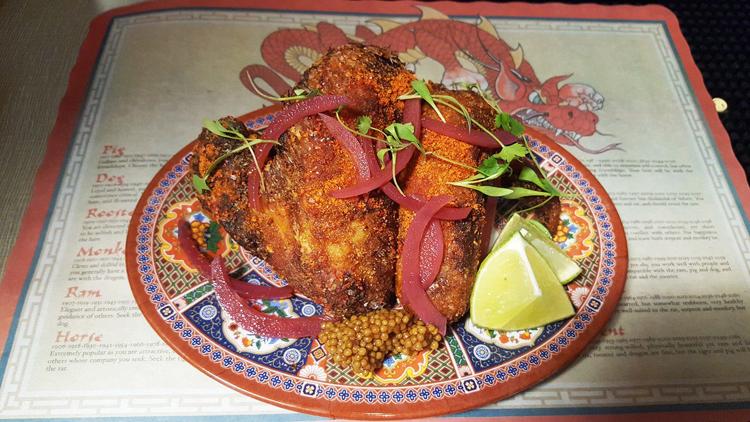 Chefs' Night Off - Ex LongBranch
July 11, 6:30-9:30 p.m. at Bent Rail Restaurant & Brewery
A reunion of the people that brought us an incredible restaurant that didn't have nearly a long enough run. The event is a five course dinner crafted by Chef Adam Ditter including fried smelt, dan dan pockets, a coconut and lemongrass ice cream float and more. Along with Chef Ditter, Steve Simon will be creating a cocktail menu for the evening and LongBranch's former General Manager, Scott Lowe, will be the host for the evening. If you have a General Tso's sweetbread-shaped hole in your heart, or if you never got the opportunity to taste LongBranch, this may be your last chance.
July 16, 10 a.m. - 5 p.m. at Southside Adventist Church
Have you had Burmese food? If you haven't, you're missing out and this annual fundraiser will be the perfect opportunity to get a taste of Myanmar's (Burma's) national dish, Mohinga, a delicious blend of fish soup with rice noodles. The menu also will have yellow tofu salad, vegetable tempura, chicken biryani and more. Entry is free and the fundraising will come through the purchase of food and through donations. 
July 16, 3 - 6 p.m. at Garfield Park
Tater Tots & Beer Festival, also known as me drunk in my kitchen on Saturday nights, is a touring festival and all it offers is in the name. If that doesn't excite you then maybe we shouldn't be friends anymore. There will be various tater tot creations alongside beer tastings that you mark off on your passport as you wind your way around the fest. Tickets are on sale now; there are only 1,000 and the price goes up after June 30, so get 'em soon.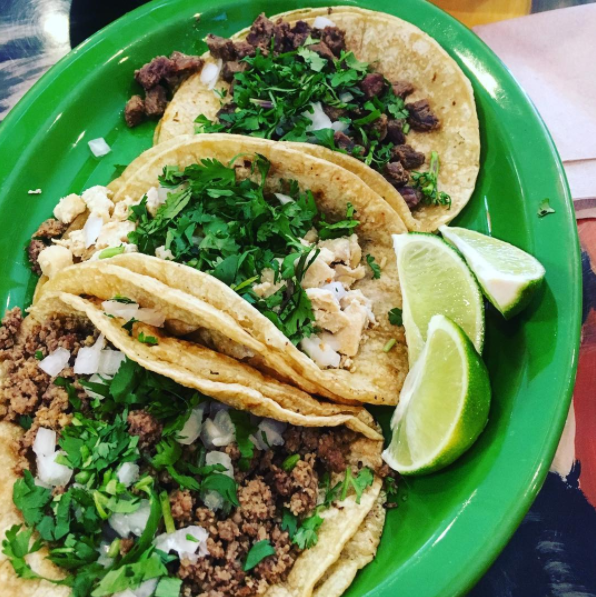 July 17 - 23 at participating restaurants
Half-off tacos for a week at over a dozen (and counting) restaurants. Don't mind if I do. Get out around Indiana and get a taste of all these tasty tacos, and with those savings go ahead and buy yourself a cerveza to wash 'em down. This is also the perfect opportunity to try some new spots maybe you haven't been to like La Lucha Café, Cafe at the Prop, Caballo Loco or one of the many other participating restaurants. 
July 22, 12-4 p.m. at Flat12 Bierwerks
The annual Pinko Imperial Russian Stout Release is maybe better than Christmas in December — there's more sun and you get to keep this gift all to yourself. The full list of releases hasn't been announced but so far a Pinko aged in Four Roses barrels, a chocolate and orange Pinko, a rum barrel-aged Pinko and a cinnamon Pinko have all been announced. Every year seems to be better than the last and its always a great day to get some of the most sought after beers in the state.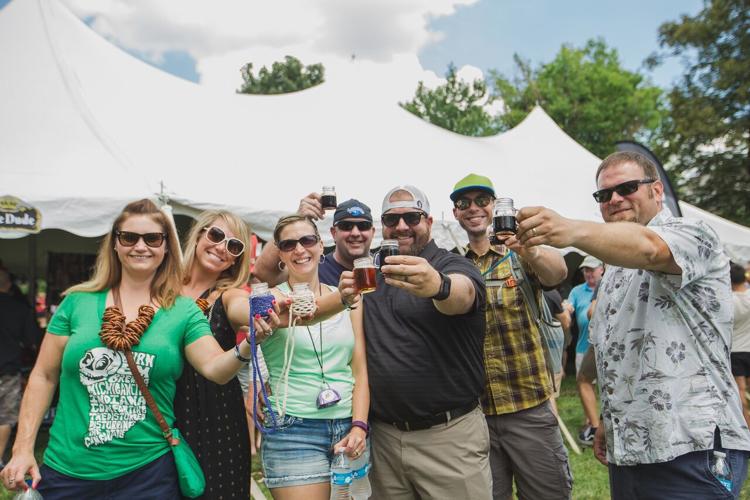 22nd Indiana Microbrewers' Festival
July 29, 3 - 7 p.m. at Historic Military Park
You rated it as the #1 beerfest of 2015 and 2016 and this year it will be even bigger and better, there will be more breweries to try serving 300+ beers and hopefully more beer drinkers to chat and cheers with. Tickets will go on sale June 16 and it will be returning for the third year to the Historic Military Park.
August 4 - 20 at the Indiana State Fairgrounds
For its 160th year the fair chose the perfect theme for those of us that love food, 'The Wonderful World of Food." Along with the typical fair activities, according to NUVO's own Brian Weiss, this year "a different fair favorite will be featured each day throughout the fair's entirety. ,All the featured foods will include a spotlight on Indiana farmers who produce the various items. You'll be able to enjoy samples, cooking demonstrations, food eating contests (I've failed at this before) and more each day."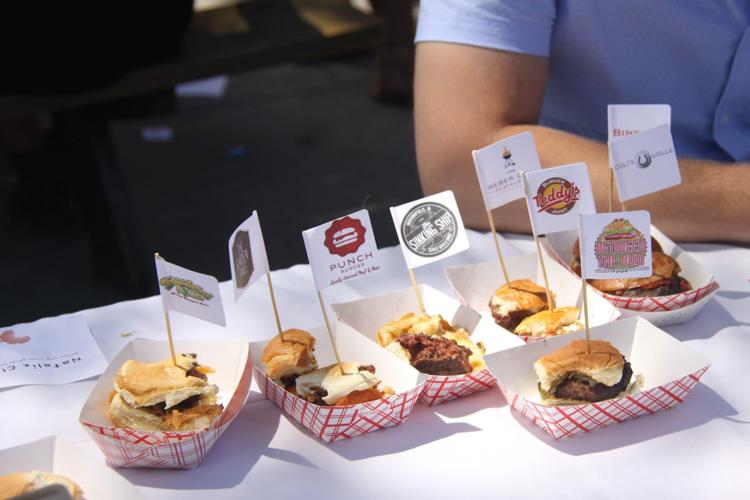 August 5, 1-4 p.m. on Georgia Street
Spend the day making your way down Georgia Street tasting different burgers from over a dozen Indianapolis restaurants. There will also be samples of local beers as well as pints available for purchase. As with every year, the event is a fundraiser for Building Tomorrow a nonprofit that helps build and maintain schools in impoverished countries in East Africa. Swing by and say, "Hi!" to NUVO's food and drink editor Cavan McGinsie who will be there participating as one of this year's judges for the competition.
August 5, 5:30-9:30 p.m.
Bring the whole family for a day and a 100 percent locally-sourced meal at beautiful Tyner Pond Farm in Greenfield. There will be all-you-can-eat, whole-roasted hog and plenty of chicken and sides to go around. Spend the evening chatting with fellow local food lovers with live music in the background and a beer in your hand. White Pine Wilderness Academy will have outdoor activities for the kids to enjoy.
Broad Ripple Village Seafood Boil
August 20, 1-5 p.m. at Sangrita Saloon
As true to a N'awlins seafood boil as you'll find in the midwest, this is a celebration of the delicious shelled-creatures of the ocean and the awesome Broad Ripple neighborhood. Spend the evening munching on unlimited shrimp, crawfish, corn, potatoes and locally-crafted Turchetti's Salumeria andouille sausage. If you feel like really down' the damn thing, go VIP and add some crab and lobster into the mix. If you don't feel like eating but still like to party, entry is only $5 and there will be plenty of stiff bevins for those non-teetotalers.