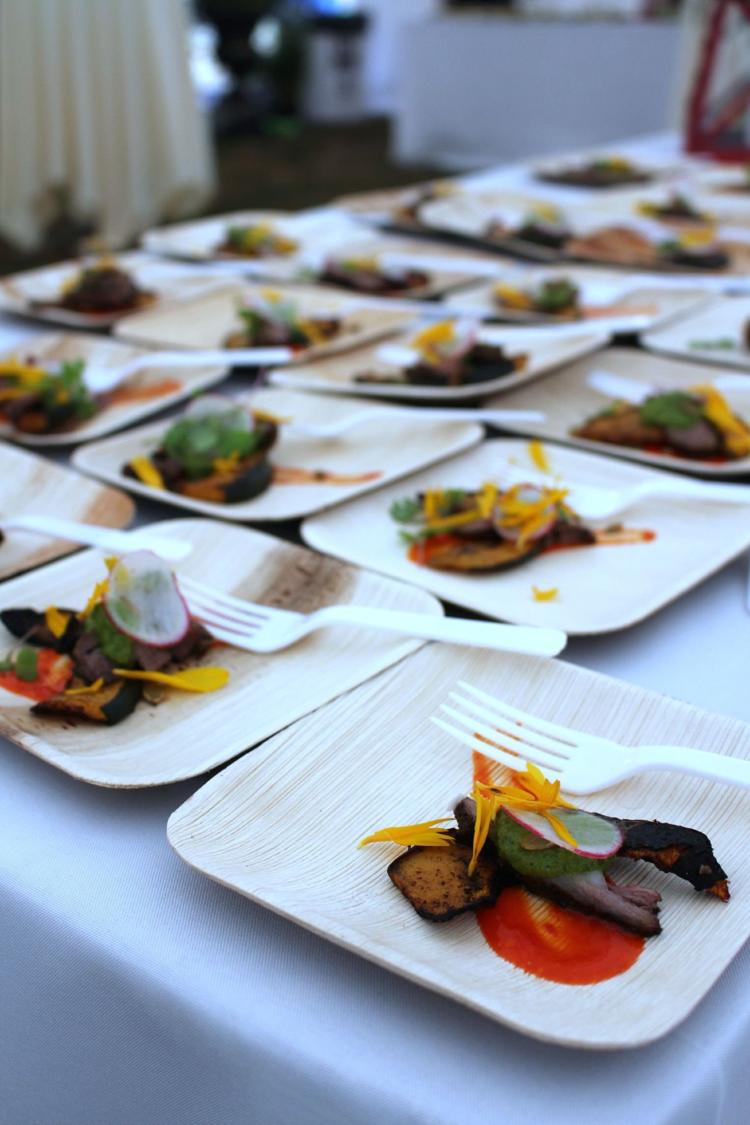 Many people flock to every food festival that they possibly can — downing whatever the crowning culinary item of the day happens to be, basking in gluttonous glory. Others avoid them at all costs due to long lines, lower food quality, weather issues and high ticket prices. 
Whichever side you may fall on, sometimes there comes a fest that is so perfectly thought-out, so focused on positivity and bettering our community, that no rational person can harbor resentment toward the event. 
I nominate TURN Festival as one such event. Hoosiers can head to The Paramount School of Excellence on September 29 and 30 to attend and understand how important this annual event is for our city's urban neighborhoods. 
TURN stands for Transforming URban Neighborhoods, and that is the goal of the two-day event. 
According to Tommy Reddicks, executive director of Paramount School of Excellence — which is a kindergarten-through-eighth-grade, public charter school — it's the school's goal every day of the year.  
"We don't want TURN to be a one off that you only see once a year," he says. "TURN [is] a culmination of what we do annually and just the proving point of 'Hey, here's what it looks like when it all comes together, but these are all practices you could take home and self-sustain yourself with.'"
These practices started with a focus on inner city farming, but Reddicks says the Paramount School of Excellence quickly came to realize that was just one small facet of a bigger issue, "We realized that it's so much more than just inner city farming, that what we were doing involved a health component, it involved a farming component, it involved the process of being in a food desert and it involved a lot of environmental concerns."
The school also understood that they couldn't fix all of these problems alone.
"What we should be doing is modeling these things as an anchor institution," he says, "And bringing everybody who surrounds farm, food, health and environment into one social context so that we can say, 'Everybody here is saying the same thing, but probably needs to more intentionally work together so we can cross this thing out and put it in the hands of more people that have a larger impact.' 
"It kind of moved into its own signature event from that theory."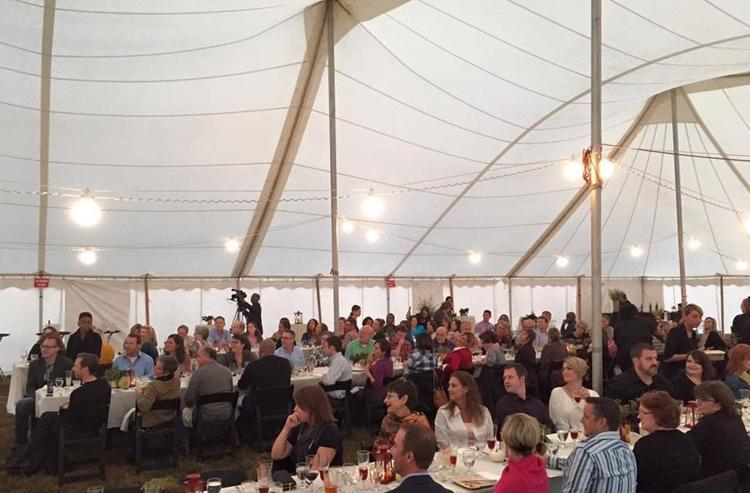 TURN Fest works two different ways. On the first day, September 29 is the TURN Feast, a fundraising event featuring six local chefs preparing a massive meal for a group of people who pay a premium price tag of $125 for "a casual evening of cuisine, camaraderie and conversation." 
This year's chefs include Abbi Merriss of Bluebeard, Carlos Salazar of Rook, Eli Laidlaw of Plat 99, Alan Sternberg of Cerulean, Peter Schmutte of the soon-to-open Beholder and Brad Gates of the upcoming Hedge Row Bistro. 
Reddicks and the team behind TURN Fest are upfront with their thoughts on this aspect of the event. 
"In terms of the TURN dinner itself, the price tag is expensive and the value for what you get — since we have six area chefs cooking some amazing food — is pretty amazing. But that price tag is completely unapproachable to the area community," he says.  
"[Friday] unabashedly is a fundraiser. And it's really set up to support efforts behind Slow Food Indy and Paramount School of Excellence and our inner city farm," he says. "What we want to do is use this to educate the greater Indianapolis community on what is actually going on with the Slow Food movement, with local access to food, with the food desert problem that we face and how we can get food in the hands of the families in the Brookside area and other Near Eastside areas." 
But Reddicks points out that the next day is really the heart of the fest. 
"When we get to Saturday, that's when we get to the festival [where] nobody is charged a dime to come in and enjoy, and learn, and experiment and see what's going on in the backyard of that school and all the organizations, 40 or 50 vendors there, talking about how they create a difference and how people can get involved in that." 
Saturday is a day for people in the community to come and learn, and hopefully be able to take home some knowledge of "how to do something for yourself to create your own sustainable, healthy food." 
Brad Gates, executive chef for Hedge Row Bistro, due to open on Mass Ave early next year, says of Friday's feast, that he is "very honored to do it." He and his executive sous chef will dish out lamb meatballs in a spicy tomato sauce as hors d'oeuvres for the meal. 
Gates says the event is "definitely our cause. Kimbal obviously had no problem getting behind it and being the speaker and being a part of the event. So, once we were asked on our side, I think it was just an obvious choice to be a part of it."
Gates is referencing Kimbal Musk, brother of inventor Elon and keynote speaker of Saturday's event. Gates ran a catering company in Indianapolis for years with a storefront in the Indianapolis City Market before closing up shop and joining The Kitchen Group, a restaurant and nonprofit group headed by Musk. The Kitchen Group focuses on urban farming among a dozen other important food culture initiatives. Hedge Row Bistro will be The Kitchen Group's first restaurant in Indianapolis, but Gates points out the nonprofit foothold they have created in the city's food system prior to opening a for-profit restaurant. 
"The Kitchen [Restaurant] Group has preceded the restaurants coming into the Indianapolis community," he says. "We've been doing Learning Gardens there for one year now. There are up to 26 learning gardens that exist in Indy," he says. These Learning Gardens were funded by The Kitchen Community, a nonprofit also started by Musk. Laura Henderson, formerly with Growing Places Indy, is one of the people behind The Kitchen Community building Learning Gardens in schools.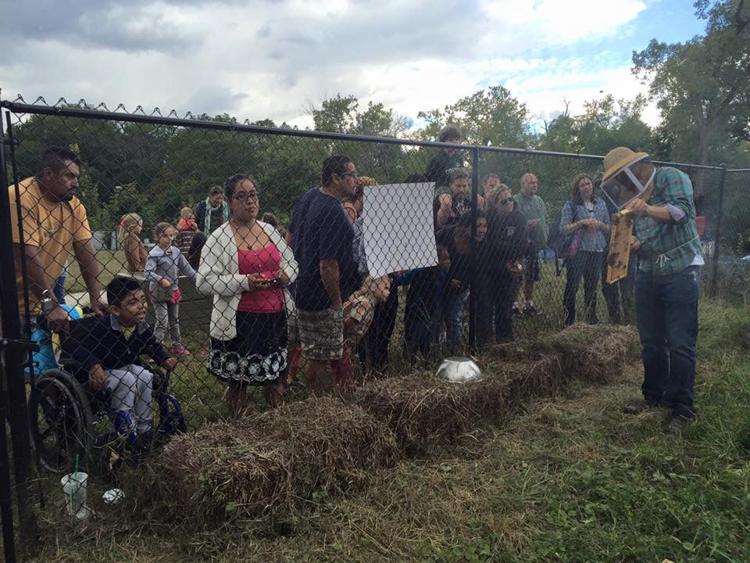 The Learning Gardens that The Kitchen Community constructed in Indy are very much in line with The Paramount School of Excellence and their student-and faculty-run garden. Reddicks says there are "762 kids at the school this year and all of them have an opportunity to learn how to garden on their own, how to do something like that at home, to understand where their food comes from.
"We have a Tuesday afternoon farmers' market during our growing season where our food is at, not just a discounted rate, but at an insanely affordable rate for both our students and staff to be able to take vegetables home from the school garden and appreciate that for the freshness it is and feel like it is completely accessible to them."
Reddicks says seeing where the TURN movement is today compared to where it started in 2010 is his favorite thing. 
"I remember pulling our first carrot out of the ground behind our school and watching the kids that I was working with at the time just freak out," he says. "And then I put it in my mouth and they really freaked out, and it was completely gross to them. 
"And going from that to pulling out a carrot and having them tell me what kind of carrot it is and whether or not it grew very well, and if our soil probably needs to be enhanced a bit because that thing should have grown a little bigger." 
His hope for the fest is that the community will begin to recognize TURN as a movement."That TURN, as far as its name, Transforming URban Neighborhoods — that transformative process should be a process and it shouldn't be a one-off."
He hopes to see the movement grow and evolve into something much bigger and more substantial. "There would be this long reach of things that would be going on year round and all of that would celebrated in the annual festival."   N