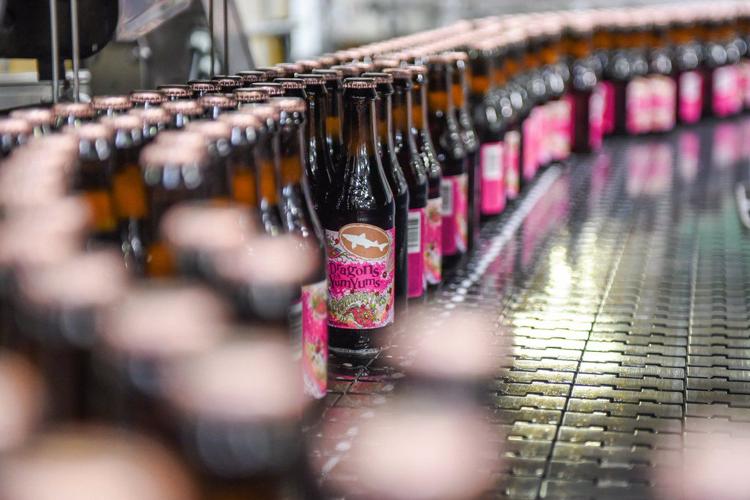 With Record Store Day And Earth Day happening this week there are dozens of events happening all around town. While most of these, unsurprisingly are based solely around the Earth and record stores, some have tie-ins with food and drink, which means just one more reason to pig out around Indy. 
Dorman Street Countdown to Record Store Day
Wednesday, April 18 starting 6 p.m. bring your own vinyl to Dorman Street and sign up to have your records played on a Dogfish Head record player. Music will be going from 8 p.m. until midnight and $4 Dogfish Head beers will be pouring throughout the night. 
Plus, for longtime Dorman Street fans $2 tacos are making a comeback as part of this party. Unlimited $2 veggie or meat tacos are pulling a Lionel Richie and will be available all night long. 
Smoking Goose Massive Meat Sale: Record Store Day Edition 
Saturday, April 21, noon - 4 p.m. Smoking Goose will be celebrating with a Square Cat Vinyl pop up shop selling vinyl records at their Smoking Goose's Dorman Street location. The sale will include their smoked chorizo verde and lamb bacon, with five percent of their sales being donated to Keep Indianapolis Beautiful's Leaf Winter Behind Campaign. 
They will also be serving up some smoked chorizo verde with crema and Fermenti Artisan kraut on Bolillo rolls. Mexican Coke and Topo Chico will be available for purchase and, as always, you can pop across the street at Flat12 Bierwerks. 
Fat Dan's Chicago Deli Record Store Day Celebration
April 21, starting at noon at Fat Dan's in SoBro, Dogfish Head is crafting a momentous beer and vinyl collaboration with The Flaming Lips.
If you save your receipts from local record shops, you'll get 10% off of your bill. You'll also snag Record Store Day giveaways. Including a specialty Flaming Lips vinyl named The Story of Yum Yum and Dragon that is filled with beer. Fat Dan's is the only place to win one of the 100 that exist. 
You'll also be able to sip on 60 Minute IPA, SeaQuench Ale, 120 Minute IPA and Dogfish Head's newest beer Dragons and Yum Yums, a new beer collaboration from the brewery and The Flaming Lips.    
Want to get your hands on one of these limited edition beer-filled vinyls we collaborated on with @theflaminglips?! Head over to https://t.co/BADk32pWY6 & look for one of our nationwide events* near you! 🎶🍻 #RSD2018
*event will note if a beer-filled vinyl giveaway is happening pic.twitter.com/S517ToGlMD

— Dogfish Head Brewery (@dogfishbeer) April 16, 2018
HopCat Record Store Day Celebration
Hit up your fave local record store, get some vinyl and don't forget to ask for your receipt to take it to HopCat. Anyone who shows a same-day receipt from a local record store gets a free order of crack fries.
Dogfish head will be there celebrating and giving you the chance to win a Dogfish Head Crosley Record Player. Dogfish Head drafts will be Dragons & Yum Yum, a  sour pale ale that features passionfruit, dragonfruit, yumberry, pear and black carrot. They will also have 90 Minute IPA. 
This starts on Record Store Day and goes through all of 2018.