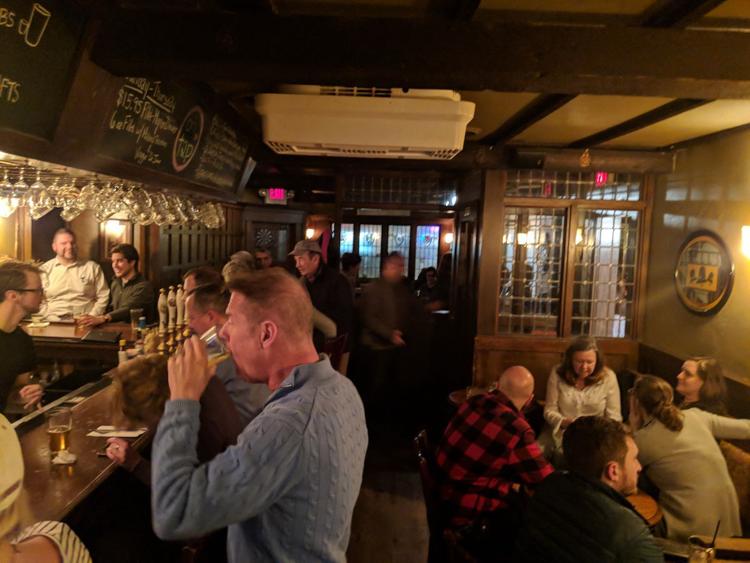 There are places that hold special spots in your memories for various reasons. Maybe it's where you first heard your favorite band. Possibly it's where you ate the single greatest bite of food you can remember tasting. Maybe it's the place you fell in love. And sometimes it just happens to be a place that feels like home every time you walk in. 
For me, and according to the many conversations I've had in The Wellington over the years and last night, the cozy English pub fell into that last category and has since the first time I ever set foot in the place.
For me, The Wellington was a haven, a refuge to enjoy a few pints in while my college friends were out dancing the night away and getting wasted on cranberry vodkas (not that I never did that). As I got older, it was where I spent nights playing darts over a few pints with my girlfriend or a small group of friends. It was where, on a cold winter's eve, we could sit, sip on a dark, malty stout and feel warm and snug. 
And so, when I heard it and its sister restaurant, Corner Wine Bar were going away tonight, Wednesday, March 7, to be replaced by a lighter, airier restaurant named The Corner, I knew I had to go one last time. And I knew I wouldn't be alone. 
"It was and has always been my favorite bar in Broad Ripple," says a stranger to my girlfriend, Vam, and me after we share a cheers to one last night in The Welly. His name is James and he is sharing a few pints with his brother Thomas. Both seem to be in their late 40s to early 50s.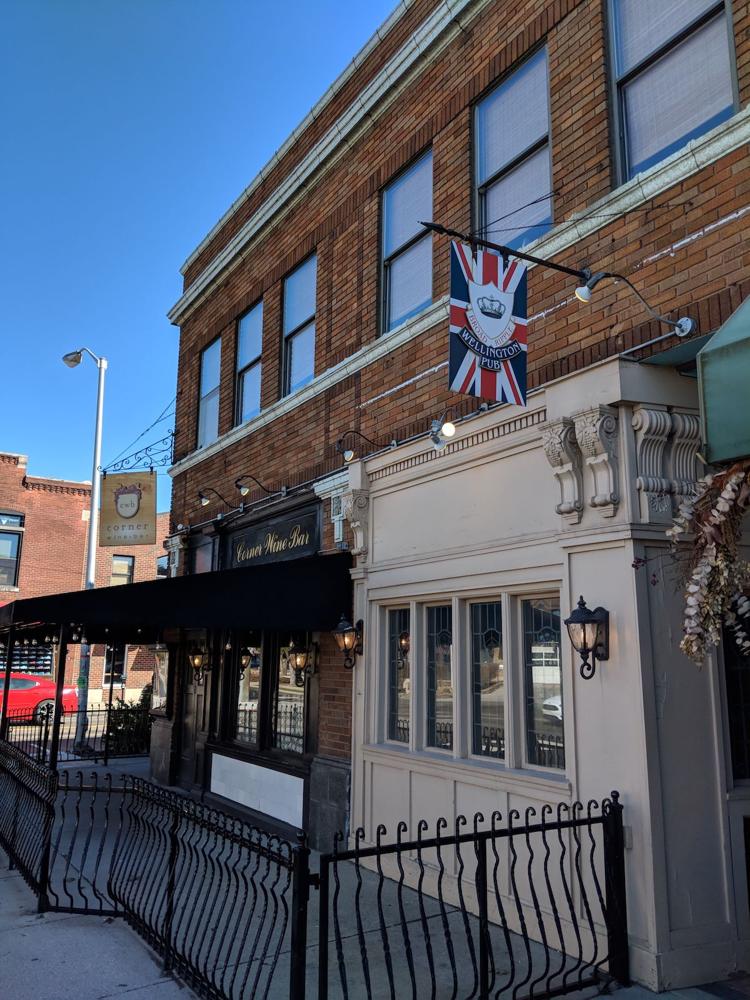 James tells us he's been coming here for 30 years, having grown up just north of Broad Ripple, Thomas says he's been coming for around 20. 
"It was inevitable," James says of the closing. "I'm surprised Broad Ripple has not changed more than it has. I mean, a lot has changed, very few things remain, but inevitably things have to change one way or another." 
As we continue through our beers, watching the door as more and more people roll into the already packed room and up to the busy bar — busier than I've ever seen it — where two bartenders are pulling tap handles and dozens of people are sharing memories of their favorite nights in the bar, James and Thomas continue sharing their thoughts on the changes in Broad Ripple and Indianapolis at large.
"These new restaurants and bars don't have any sort of character to them," says James. We then share our love of older places that have maintained that character like the Golden Ace Inn, Workingman's Friend, Slippery Noodle, The Dugout  and Red Key Tavern. The brothers share stories of being scared of Russ Settle when he still ran the Red Key. "You don't have characters like that anymore," says James.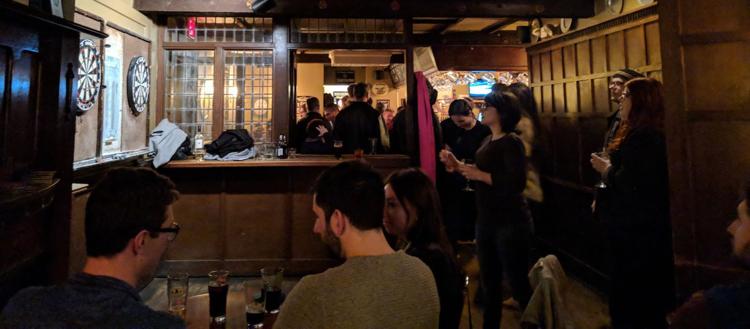 As we come to the end of our beers, the place uncomfortably packed, I look out at the crowd and see the swath of generations all swapping stories. I hear an older couple, probably in their 70s telling a young couple of hipsters, about having weekly date nights to the bar when they were younger. I overhear an older gentleman at the bar loudly sharing his stories of yore, when John and Nancy Hill, of the Broad Ripple Brewpub, still owned the place. 
Places like The Wellington and Corner Wine Bar are made of stories and memories. While time changes all things, tearing them down adds one more gap in the story of our city. What are we left with? One more light, airy and character-free modern eatery.