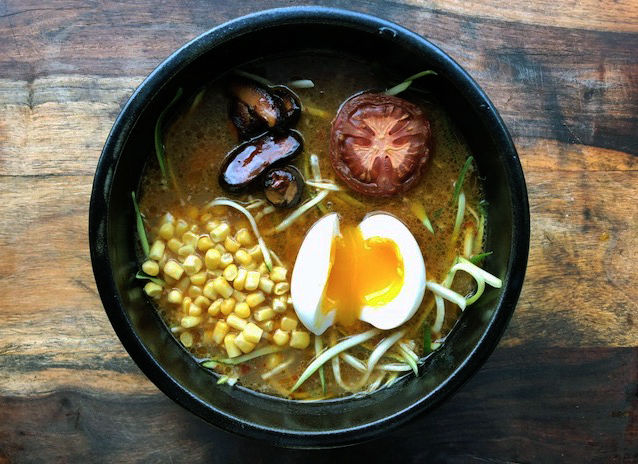 "There's something so satisfying about a good bowl of ramen," says Adam Perry, while sitting in his donut shop, General American Donut Co. Perry and his partner, Kari Nickander, own the popular donut shop and formerly owned two food trucks in Indianapolis, an Indian taco truck named Taco Lassi, and a banh mi and pho truck, Pho Mi. 
"We always thought we would do a take-out only, standing room only pho shop before we ever did the donut shop," Perry says. The couple came together over a shared love of food, especially Asian cuisines. 
"We met in Seattle, and when we were dating, food was the whole deal," he says. "So we kind of fell in love with Asian food, especially banh mis. I was eating them every day when I was working out there."
The pho and banh mi shop was on their minds, but with the space for the donut shop opening, they dove into that passion project first. They spent years perfecting that donut shop model, which, according to Perry, is "a brutal model for food" — citing the woes of finding steady employees to bake every day at 2 a.m., estimating how many donuts to bake for the day, finding ethical ways to get rid of any excess product, dealing with the limited hours, and the list goes on.
But, after four years, they have a crew they're happy with and they are excited to branch out into their next passion project.
They've had a space at 1006 Virginia Ave. in Fountain Square, and while it was initially supposed to be a pho and banh mi spot, fate changed those initial plans. 
"For some medical reasons we were driving to D.C.," Perry says. "In D.C. we started going to these ramen shops and just loved them." He shares that on a trip back from D.C., a tedious nine hour trek, he mentioned that maybe they should do ramen. 
"So it changed to ramen," he says with a laugh.
With ramen on their minds they set out to find a name that stood out. On one of those long D.C. trips, a name came to Perry. "I was thinking of something dangerous, but not too dangerous and somewhat funny," he says, and then he landed on Black Eye. While they liked it, his 10-year-old daughter cemented it as the name. 
He says his daughter "is totally into anime and manga. She did a drawing of a little androgynous anime character looking sad with a black eye, and at the time we were like, 'That'll be it, that's our logo.' Then we thought, 'A picture of a kid with a black eye, that's maybe not the best image.' But, because she made that image, she made it personal and it stuck."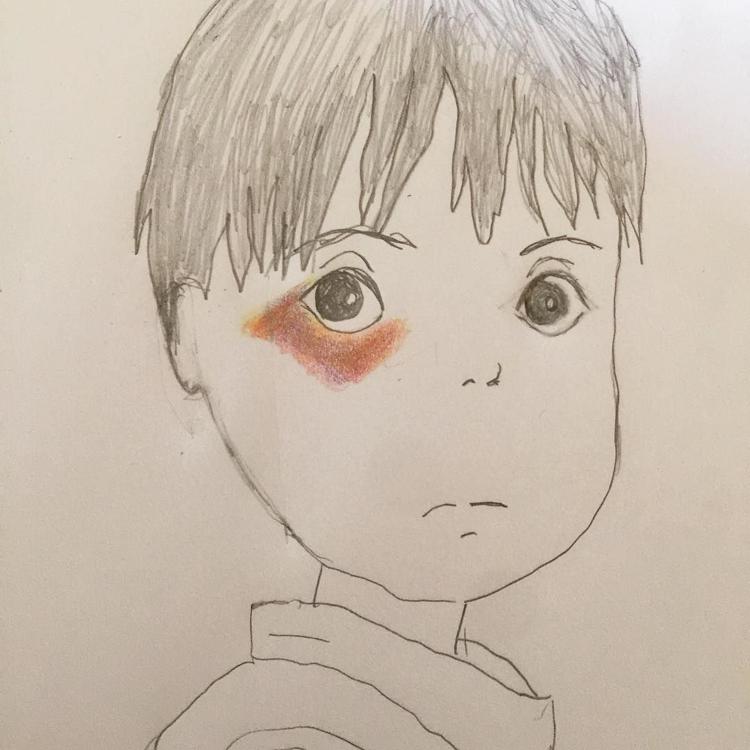 And thus was born, Black Eye Take Out. 
"As soon as it changed to ramen we were excited again, just about how fun ramen is and how many things you can do with it." This aspect, all the different preparations, is something that will set Black Eye — set to open before the end of February — apart from many of the other ramen shops around Indianapolis. 
First off, they will be doing three different styles of ramen, including a relatively new style of ramen, iekei ramen (pronounces e.a.k.). Iekei blends two traditional styles of ramen together — shoyu and tonkotsu — into something completely unique. The broth is a fatty mixture of pork and chicken broths and the noodles are thick and straight instead of the wavy ones that people are accustomed to. 
They will also offer classic shoyu ramen, which Perry says will be very standard and a good option for kids. "If you like Maruchan you'll like this," he says. Finally, they will also have a vegan preparation. He says the noodles "will be zamen — it's zucchini that is julienned with an industrial slicer."
"It eats almost exactly like good ramen noodles," he says, saying he sometimes prefers to have a bowl with zamen over traditional noodles. "We don't cook them, we leave them raw, pour on the broth, leave them for three minutes and then they eat just like noodles; it's cool."
Not only will they have numerous options of ramen, they will also have 10 to 15 toppings available. "For $10 you can get the basic with stewed chicken, noodles and spring onions," Perry says. "Then, for a $1 or $1.50, depending, you can add on corn and the soft boiled egg, all the normal stuff." 
They will also have some out-of-the-box options that they have found through their research on ramen over the past year. Perry says he has been most influenced by Ivan Orkin, the owner of Ivan Ramen in Tokyo and New York City, who was profiled in the Netflix series, Chef's Table. He also says they were inspired by meals at Bantum King in Washington D.C. and Furious Spoon and Strings in Chicago. 
He's quick to point out, "We're not these ramen purists, we're not trying to appropriate ramen from Japan, we're not trying to be super authentic, we just want to be good…We are not chefs, we are just people who love food and aren't afraid to cook."
While the ramen is a huge point, and something they're excited about, they will also have rice bowls with various toppings, and the banh mis are something they're pretty proud of as well. He says the sandwiches will have options like lemongrass tofu. They will also be using Asian sausage on the sandwiches and in the ramen (as opposed to classic chashu pork). He also points out the key to great banh mis, "We're getting our bread from a Vietnamese bakery in Chicago, so we will have actual banh mi bread. A lot of people do it on a baguette and that's not right, that's not a banh mi."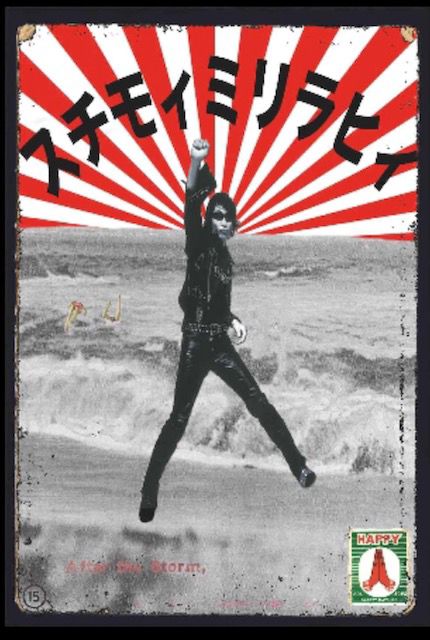 And while the food is the focus, the space will be unlike anything else in the city. First off, it's 350-square feet. Due to the small space, "It will be just pure take-out and delivery," says Perry. They will be doing all of the prep in a commercial kitchen at General American Donut and will be running deliveries directly from that building. Delivery will be carried out by third-party companies like UberEats, OrderUp, PostMates and DoorDash, at least initially; if it's popular enough they would think about having their own delivery team. 
While the actual space will be purely take-out, once the warmer months roll around, they're planning on putting two benches out front. Perry says in addition to the benches, "We're going to put a reverse projection film on the window and show movies onto the window. So, theoretically, by the time it gets nice out you'll be able to sit on the benches, eat ramen and watch movies like Kung Fu movies, and Godzilla, and great stuff like that."
"We're seeing it like an art project," he says. "It's an art project you can walk into, you can eat it and smell it and watch movies at it, it's like a cross between a punk rock bar and a drive-in movie."
"If all goes to plan it's going to be a really cool vibe in this place, we just want day and night for it to be fun, like you want to go in there because it makes you smile...We wanted to do something with take-out, you sit outside and hangout and it's cool and fun and isn't too serious."