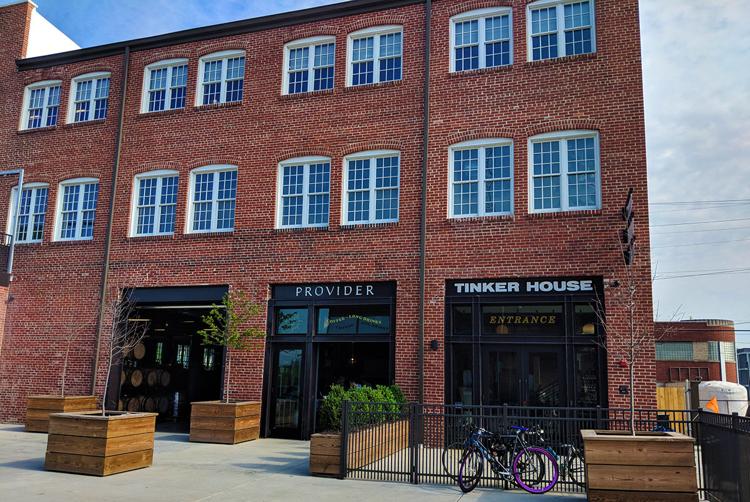 Coat Check Coffee has been a fan favorite since opening its doors early last year. So when they announced they were opening a new location at the Tinker House in the Kennedy King neighborhood, I knew it was a must-try. The new spot is named Provider, and it will be a welcome addition to the coffee scene for anyone who loves Coat Check or great coffee.

Provider is currently in a soft opening phase, but as a guest, you would think they've been running the business for years. You step through the industrial doorway into a wide-open, inviting room filled with people sipping on caffeinated bevs and tapping away on their laptops. As you head toward the concrete counter, you'll undoubtedly be greeted by a barista and the vibrant vermillion neon sign that reads "nice weather" in a cursive scrawl.

For the moment, the menu is a direct copy of the one at Coat Check Coffee, including all of their signature lattés. According to Coat Check and Provider's cofounder Neal Warner, this is only for now. "We will eventually split into a couple different signature drinks and stuff," Warner says of the Provider's café offerings. "But really, the main difference on the café side is we will be featuring a few different specific coffees...and branch into some coffees that we wouldn't otherwise be able to use."

While Coat Check uses only roasts from local roaster Tinker Coffee Company, Provider will be offering a second roaster named Ruby Coffee. Ruby is a Wisconsin-based roaster, and Warner says, "I brought on Ruby because it's a favorite of a lot of our baristas, and folks who really get into coffee really like a lot of coffees they find from Ruby."

Warner began working with and developing an affinity for coffee while living in Athens, Georgia. "I started sample roasting coffee with a coffee roaster down there." From there he quit his job at a local university and joined the coffee roaster. He then decided to move back to Indiana with his wife, which led him to helping open Open Society Public House. After that came Coat Check. And now, for Warner, Provider provides him an opportunity to continue his goal of pushing Indy's coffee scene forward.  

"I'm most excited about exploring some of the concepts of hospitality that we've developed at Coat Check. It's very people focused. It's not focused on the inside baseball of crafty cocktail and beer stuff, but more so projecting energy out to the guest. Yeah, we're offering good, crafty stuff, but it's really more about you."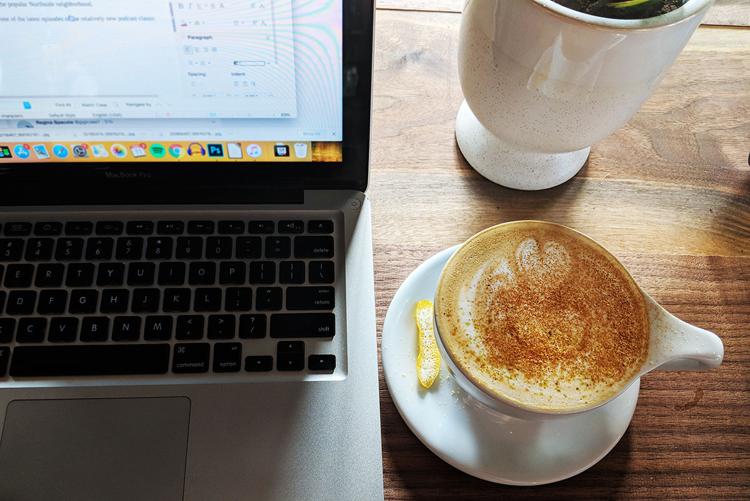 Warner has kept this ideal in mind with every aspect of the menu. Other than coffee, Provider will offer a solid pastry selection from their bakery, which is housed in Coat Check. It will also have beer, wine, and cocktails. And eventually it will have some classic sandwich offerings. But they are working on rolling out each aspect slowly to make sure to avoid any early hiccups.  

Warner's description of his approach to the beer selection is the perfect view into the overall mindset of Provider. They will only be offering beers from one brewery: Centerpoint Brewing. "My idea for the beer menu with this spot is, it's not 'I want a beer,' and [then] you're handed a list of 25 beers." He says he personally doesn't enjoy this experience when he is out with his wife. "It's a bummer for me to sit down at a table and look at a menu for 15 minutes."

So he took a note from some TV shows from the '70s. "You see them at a bar and they walk up and say, "Get me a beer, Al." And they just give them a beer," Warner says. "And that's what we're going to do here.

"The menu will say 'Beer, Tart Beer, and Special Beer.'" The Beer will be Centerpoint's Kolsch, the Tart Beer is Centerpoint's Berliner Weisse, and for now, the Special Beer is Centerpoint's Blood Orange IPA.

While it may throw off some initial guests to just be handed a beer, it really has the potential to be something relaxing and a return to simplicity. "I'm hoping I can get that kind of ethos embedded in this," says Warner.

This straightforward and simple approach bleeds into the cocktail menu with simple offerings such as a gin and tonic made with their next-door neighbor Hotel Tango's gin. They'll have a mule that uses a ginger, turmeric, and galangal reduction for their ginger lattés, as well as classic daiquiris and a daiquiri variation called a Picador. The Picador is crafted with mezcal, so if you're into sipping smoky drinks, it is a perfect drink for the early evening.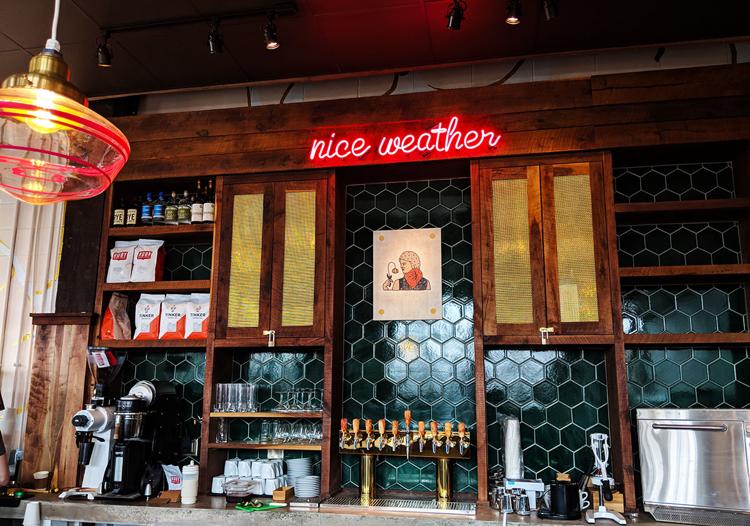 "We'll also have a spritzer with sparkling rosé and an aperitivo," Warner says. This sheds an important note on Provider's wine list, at least for the summer: It's all rosé. The all-rosé list will be the perfect accompaniment to an evening sitting on their patio.

One thing is for certain. Provider will provide Indianapolis with a unique experience. From being open seven days a week, from 7 a.m. until 10 p.m., to their approach to coffee, beer, wine, and whatever else they have up their sleeves, Provider is undoubtedly an unconventional café. "It's not something you see a whole lot at this point," says Warner. "But I'm hoping for something breezier and easier."