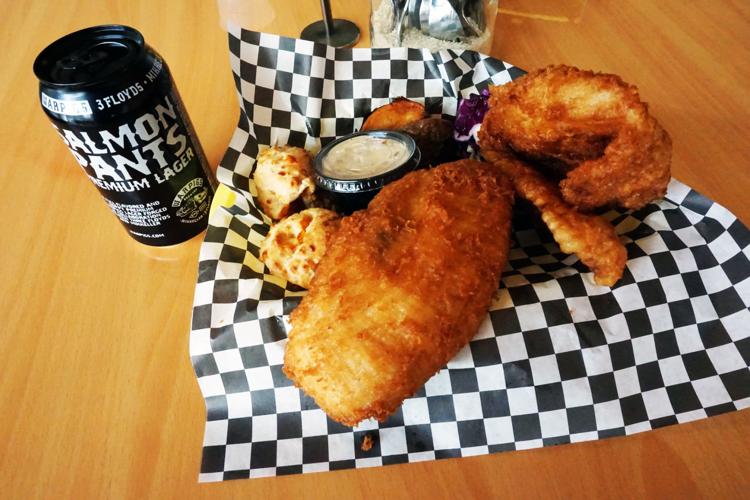 Few of my childhood memories are more vivid and clear than days spent pond-side at my family's land in Brazil, Indiana. My dad, my godfather, Dave, and me catching bluegill, sunfish, smallmouth bass, crappie, and the occasional channel catfish.
Learning how to correctly tie a hook to a string. Running the hook through nightcrawlers, or an even better bait for what we were fishing for, bee moth. The sound of a bobber splashing in the tranquil water. My dad patiently helping me get my hook out of the nearby tree I accidentally hooked.  
I still see it all clearly.
As the sun would start to sink below the alfalfa field and woods to the west of the valley where the pond sits, we would pull our live well out of the water filled with the days catch, pack up our poles, bait, tackle box and cheap knock-off cola cans, make the few minute walk back to our small cabin and bathhouse, and get to work filleting the fish.
I still have a scar on the inside of my left thumb from filleting fish when I was, maybe, seven.
With the fillets all sitting in ice water, we would start a fire, pour some Crisco in a cast iron skillet and sit it on the grate hanging from a metal tripod over the flames. While they did that, I would start pulling the limp, cold slices of fish out of the ice bath, dry them off and cover them in a cajun spiced breading.
Sitting around those fires in the dark, taking bites of little crispy, slightly spicy, greasy fish fillets, talking with two of the most important men in my life, are some of the most memorable nights I've had.
There's something magical about eating a nostalgic style of food in a new setting; it can transport you back to those times and expound on the experience. So, when I heard Love Handle was starting Friday fish fries at their new location, which just opened last week, I knew I had to give it a try.
Chris and Ally Benedyk originally started Love Handle in Milwaukee, and Friday fish fries are a Milwaukee (and most of Wisconsin) tradition. Ally says with the fish fries, they "are kind of paying homage to the city where we got our start."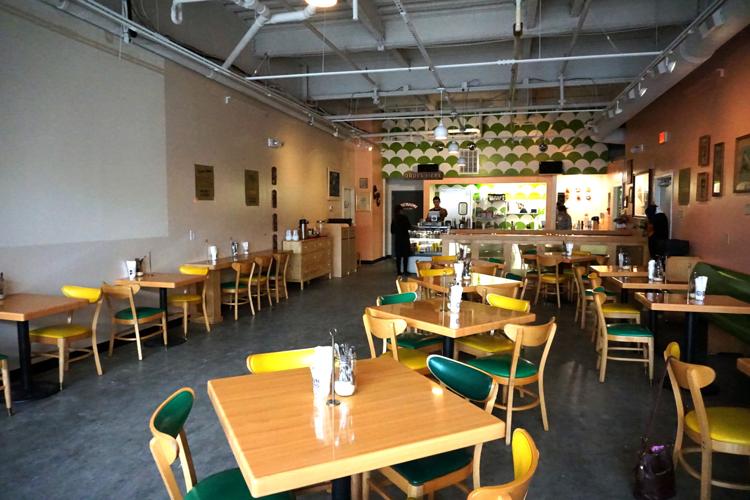 Walking into their new location on the east end of Mass Ave at 4 p.m. on Friday (the time the fish fries start), I was the first fish fry customer.
The first thing I noticed was just how different the space is than their location on 10th St. And while there was something wonderful about walking into the slightly smokey space on 10th, where you immediately were inundated with the scent of crispy pork belly, the Mass Ave space has a charm of its own.
Maybe it's the retro greens and yellows on the backs of the chairs. Maybe it's Jaws being projected on the wall. Maybe it's walking in and having Chris take a moment from teaching his new kitchen staff to say hello. Who knows, maybe it's the sexy pig leg paintings when you walk through the door.
Whatever it is, the new space is just as delightful as the old, but in its own way. And for Love Handle's long-time customers, they still serve everything they served before for breakfast and lunch, they just have the added bonus of dinner and fish fries.
Walking up to the counter, the cashier — I have to admit it was strange ordering from someone other than Ally — gave the fish fry options. Skate, trout or smelt, as well as a shrimp roll option, which all come with little cheddar biscuits, red cabbage slaw and fried potatoes. You can get all three types for $22 or two pieces of one for $18. I was also told catfish will be coming soon.
I went for the skate, because skate is my favorite fish, the meat has a crab-like texture which I love. I've never had fried skate before, it typically comes pan-seared with a buttery, lemony preparation. I was excited to try it fried.
Their new space has another exciting addition — beer.
I decided to go for a Salmon Pants from the Three Floyds and Mikkeller collaboration brewery, War Pigs. A fitting choice, as the cashier pointed out.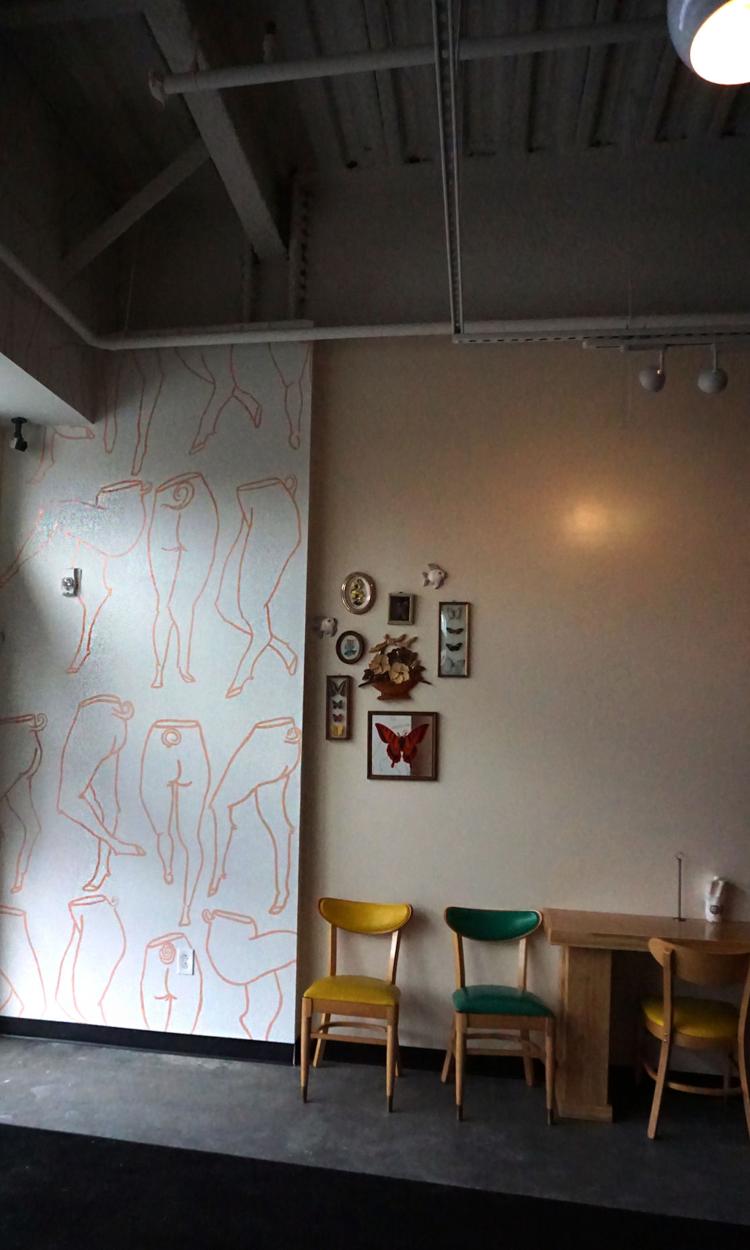 Once the fish arrived, right as Jaws started, I took a bite and was blown away. It was crispy, the texture of the fish fantastic, I added a dash of malt vinegar out of habit and found that it didn't need it. It's a nearly perfect fried fish.
And, while I will always cherish those fireside memories, I can honestly say, next time I'm wanting to eat fried fish with Dad and Dave, we can all meet at Love Handle and we'll be just as happy.