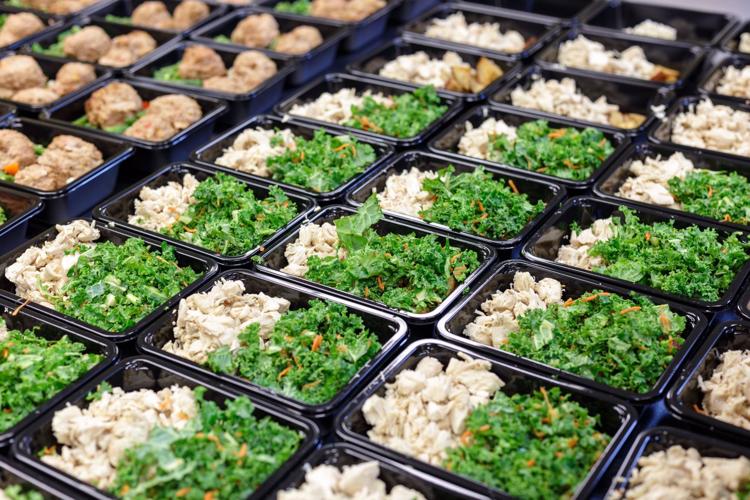 It's hard to stay fit in my line of work. 
Hell, it's hard to stay fit in most any job that keeps you sitting behind a computer screen. Add to that the fact that food is amazing and it's no easy feat to turn down a box of Long's Donuts or a giant, crispy burger from Workingman's Friend and it's no surprise that people have trouble choosing to live a healthy lifestyle, even if eating and drinking literally isn't in their job description. 
But, the fact remains, we have to make hard choices if we want to live a long and active life. And while it's not necessarily easy, there are ways that we can make it easier for ourselves. That is where a relative newcomer to the Indianapolis food landscape comes in: HercuLean Meal Prep. 
HercuLean just opened a retail store on Indianapolis' Northside, just east of Keystone at the Crossing, and once you step through the doors, the small team there makes sure you feel welcome and they're excited to help you on your journey towards health. Ben Canary, one of the co-founders, knows just how important and also how difficult that journey can be, because HercuLean began when Ben and his brother Nate decided they needed to change their own lives. 
"It started over a year ago at my brother's house," Ben says while giving me a quick tour of the new space. "It was just us trying to get in shape. And all of our friends noticed us getting in shape" —  Nate lost 45 pounds and Ben lost 60 — "and they asked us to make them meals too."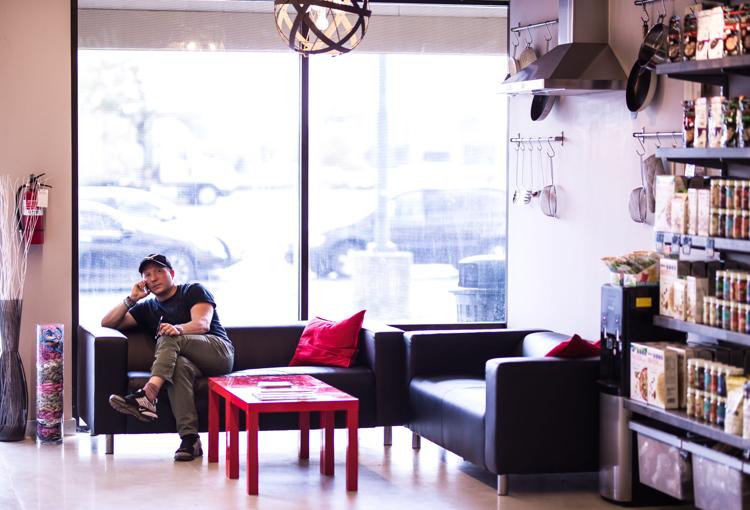 And so they did. From there, the business grew, the meal options expanded and now it's their full-time gigs. 
So, to combat a year full of burgers, pizza and beer (Thanks, Indy Food Weeks), I decided to try it on for size. 
Ben helped pick out a various array of options for me to take home. He suggested eating four meals a day, suggesting that the more HercuLean you eat, the more change you'll see. I decided to just do two meals a day, which seems pretty reasonable for most anyone. 
HercuLean's meals are very high in protein and offer plenty of veggies and grains. Ben says each meal has a cup of high-fiber veggies.
"High fiber affects the way that the carbohydrates in the meal get absorbed into your body, if there is no fiber and it's a higher glycemic carbohydrate, your body gets a blood sugar spike, your body releases insulin and stores that extra sugar as body fat."  
So, over the past five days I've eaten turkey meatballs, chicken and lentils, pesto chicken, a cod burger and much more. In those five days the only extra physical activity I've taken is doing a mile-and-a-half run through my neighborhood in the evenings. 
And change? Yeah, it happened. 
I feel better. My runs are getting easier day after day. I'm sleeping better. My guts hurt less —  something that I deal with pretty regularly. And the biggest and most noticeable change for me? My girlfriend just bought me pants a few weeks ago and I was planning on taking them back to the store and getting a size or two up because I couldn't button them. I'm wearing them right now as I type this. That makes me feel good.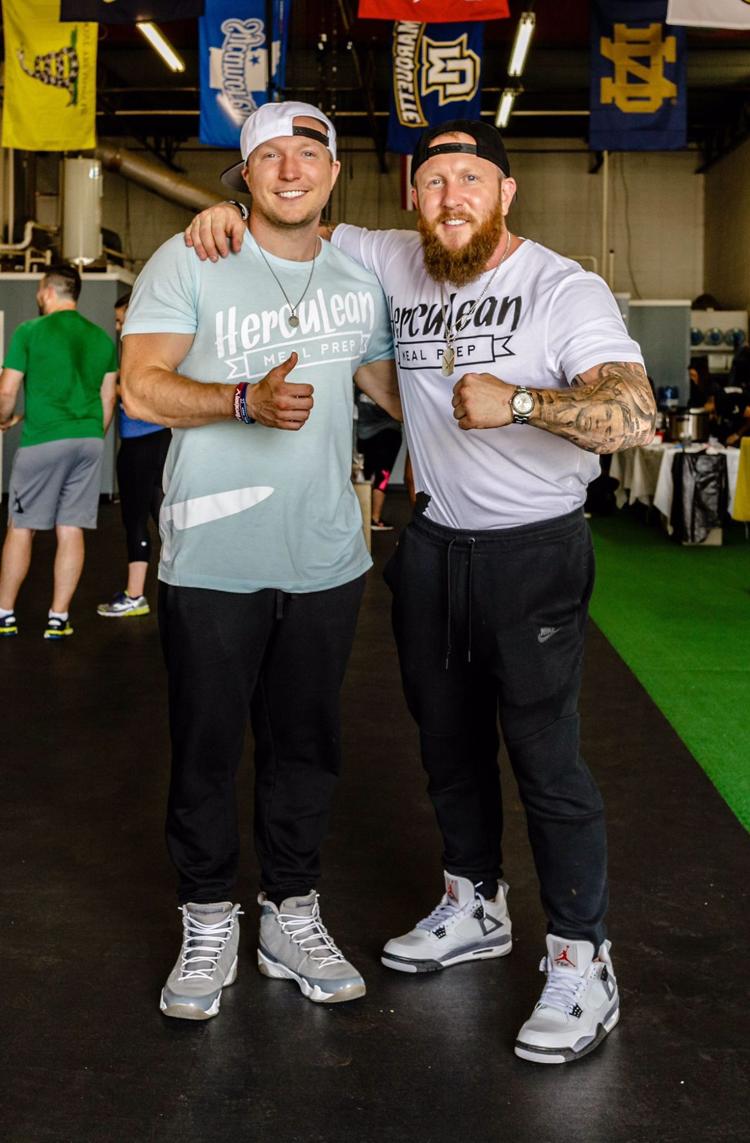 Now, I'm not going to lie, it hasn't been entirely easy. While these meals are good, and I can tell just how great they are for me, they're not the greatest meals I've ever had. And if you go into something like this thinking that they will be, then you will be sadly disappointed. But, for a truly healthy meal, they're pretty fantastic. That said, I definitely wanted to pick up Some Guys Pizza last night.  
Another issue I've had, based mostly my own decisions, is I don't always want to go home at lunch and cook a meal in my oven that takes 30 to 40 minutes. So even though Ben points out that they are best in the oven, the meals are microwaveable. (But I don't use microwaves — nutrients can be depleted, and food always tastes better out of the oven. But, if you do, then these will be more convenient for you). 
I've also found myself adding a couple dashes of sodium-free hot sauce in my meals, just to spice up the flavor a bit. It's not that they're not flavorful, but I enjoy a little more heat in my meals. Not all of them needed it, like the turkey chili (my favorite, followed closely by the curry tilapia). 
But, these little setbacks pale in comparison to the change I've felt just eating these for five days and that is something I have to say I've never felt before on any of the different diets I've done. While I personally can't switch my entire diet over to HercuLean Meal Prep — I'm a food and drink writer, remember? — I plan on sticking with it for about half my meals a week, because it works. I feel better than I have in a long time. 
Ben says that when they started making the meals, he couldn't even run a full mile, now he looks like a bodybuilder. I couldn't fit in my new pants, and now I can.