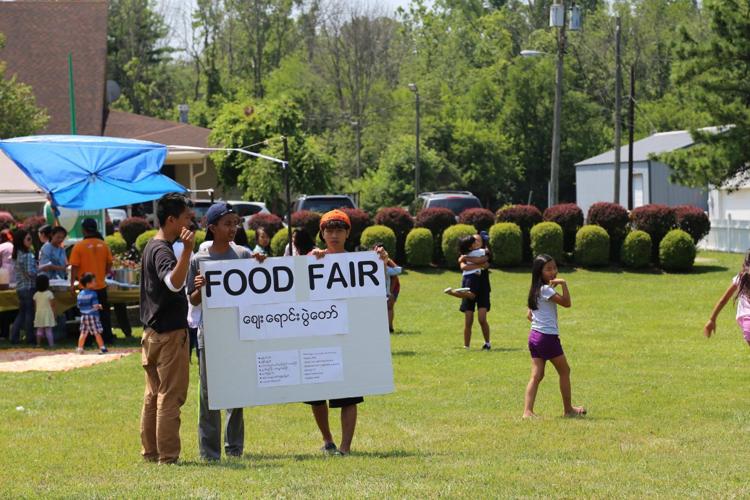 "The best way to connect with other cultures, other language groups and other people groups is through food."
This is a mantra that I live by, and when Sam Ngala says it to me over the phone I can't help but feel that this is a person that truly understands the human condition — and one who has noble intentions when it comes to his church's upcoming Burmese Food Fair. 
There is a good possibility that you have never tasted Burmese cuisine, even though Indiana, especially the Southside of Indianapolis, is a major hub for refugees from the war-torn country of Myanmar (also known Burma) and there are quite a few Burmese restaurants around the city. But Ngala and his congregation at the Southside Seventh-day Adventist Church are hoping to give Hoosiers a taste of the food of Myanmar by offering Burmese cuisine during a fundraiser on July 16. 
This isn't the first time the church has held the fest, Ngala tells me this is the third fair and he says, "the turnout over the past few years has been wonderful."
The idea to begin the event came when the church was looking for a good way to reach a larger audience for their annual fundraiser. According to Ngala, "The funds go to helping students from low income families to go to private schools. And among the low-income families many of them are refugee families." He spoke candidly about the idea of adding food to the fundraising effort: "We realized that when we do donation drives without offering something in return, people aren't very interested. When we do a fundraiser with food, people are more attracted and more passionate; it draws attention."
Bringing in Burmese cuisine made sense to Ngala and his church because a large portion of their congregation is made up of Burmese refugees. Myanmar has been in a near constant state of civil war since it gained its independence from the British in 1948. For decades there has been unrelenting persecution of Rohingya Muslims in Myanmar, which has included numerous tales of systematic rape, torture and genocide of people in the group. Due to the overbearing amount of oppression many in the population have dealt with for generations, families have left the country in droves; according to MigrationPolicy.org Burmese refugees have made up 23 percent of the refugees to the United States over the past decade — the largest group of refugees to come into our country.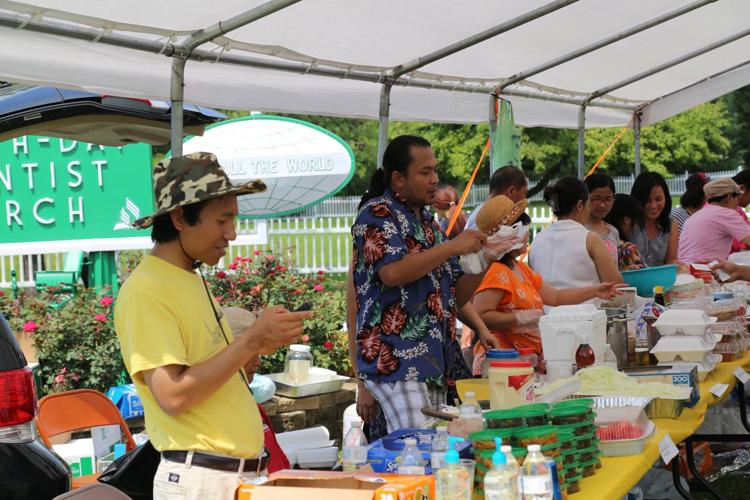 With this mass of people coming into our city you would think we would have a better understanding and closer relationship to the Burmese population, but Ngala says this isn't the case. He says, "We decided to use the Burmese food because there are a lot of people here in Indianapolis, especially on the Southside that have heard about the Burmese refugees, but they haven't had the chance to taste Burmese food. So it gives them a venue where they can socialize and enjoy the food and have the chance to support the students from the low-income families." He also says, "We want the population here in Indianapolis to see the humanity. We don't want the refugees as a political tool or part of a political message, we want Indianapolis and Hoosiers in general to see the refugees as human beings. That they have to leave their home country because of the war, because of oppression and we want them to be connected."
The event is run entirely through volunteer and donation efforts. "All the ingredients and all the materials that we use are donated and the labor is also donated," says Ngala. "That way all the money that we earn from the food sales, 100-percent goes to support these students. Everything that we receive, all of the donations go towards supporting these students." 
The event itself is free to attend, but to get the food event-goers can purchase five dollar tickets that they can spend towards different food items. The food will include many traditional Burmese options, some of which will be familiar since Burmese cuisine has many similarities to the food of its nearby countries Thailand, China, Vietnam and India. According to Ngala, past years have had chicken biryani, papaya salad, vegetable tempura and Myanmar's national dish, mohinga. Mohinga is a fish-based rice noodle soup and can be found throughout the country, it will be familiar and delicious to lovers of pho and ramen. With the event taking place at a Seventh-Day Adventist Church — a religion which focuses heavily on healthy eating and promotes a vegetarian lifestyle — Ngala says much of the food will be vegetarian.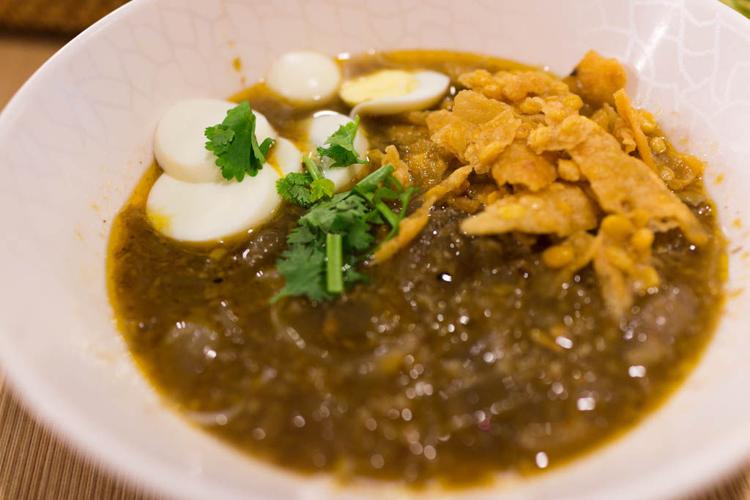 The event runs from 10 a.m. - 5 p.m., but Ngala suggests people get there early, as the food has sold out around 2 or 3 p.m. in past years. He hopes this year will be the most successful in raising funds for the children in the community and also in bringing people of different cultures together. 
"We set up so that people can sit, and eat, and relax, and chat and whatever they would like to do," says Ngala. "Food is a great ice-breaker to start up conversation. Food is a good way to touch in the souls and minds of every humankind. We want food to be the bridge between the different communities and different language groups." 
Burmese Food Fair, Sunday, July 16, 10 a.m. - 5 p.m. at Southside Seventh-day Adventist Church [4801 Shelbyville Road].