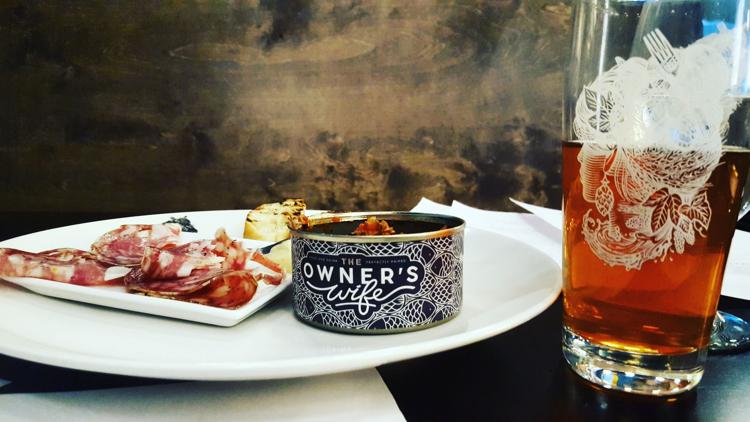 When we first heard about The Owner's Wife opening the news came in 2013. Then, after a four year wait and a change from Recess' Greg Hardesty as consulting chef to Milktooth's Jonathan Brooks crafting the menu, we saw it open this February.
Now it's closing. 
According to the staff it will be closing this Saturday June 3.
Also see: Two surprise Indianapolis restaurant closings
The restaurant was opened by Shannon Stone and her husband Ted Miller, who also own and operate Brugge Brasserie in Broad Ripple and Outliers Brewing Co. which is located adjacent to The Owner's Wife. The menu brought an unseen option of canned seafood named conservas to the city, conserves are wildly popular in places like Spain. It's menu covered all different corners of the world  and had exciting and well-executed offerings including jerk frog legs, bone-in lamb steak, clams in sour beer and more. 
This comes on the coattails of LongBranch shuttering its operations after only six months in business and over a dozen other restaurant closings in 2017 in Indy.
The Owner's Wife was situated just off of Mass Ave, one of the city's most popular streets for dining, but from multiple visits to the restaurant it seems it was unable to pull in a crowd.
We have reached out for further information from management and will have an update soon.