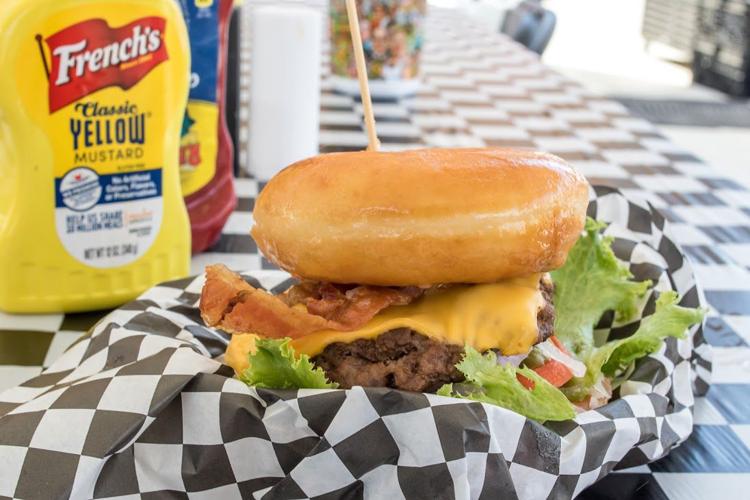 Finding something to do at the Indiana State Fair is never a problem, even if you go every single day like Nora Spitznogle. You can ride the rides, pet the pigs, judge the already judged handicrafts, and (I'm not making this up) buy a hot tub.
But those things to do aren't the actual reasons you go to the State Fair. You go to eat. All that other stuff is merely how you kill the time in between getting to the next food stand.
The seasoned fair attendee knows it's best to a) eat small, eat often and b) come on $2 Tuesday. If you can't make it on a Tuesday, bring a lot of cash and don't bitch about it. The fair only happens once a year, it's well worth the splurge.
In our ongoing quest to be as service-minded as possible, your friends at NUVO have already been to the State Fair multiple times this week and sampled as much as possible--and by that I mean as much as our business manager would let us take from petty cash for "research."
Here are 10 foods you don't want to miss:
Corn on the Cob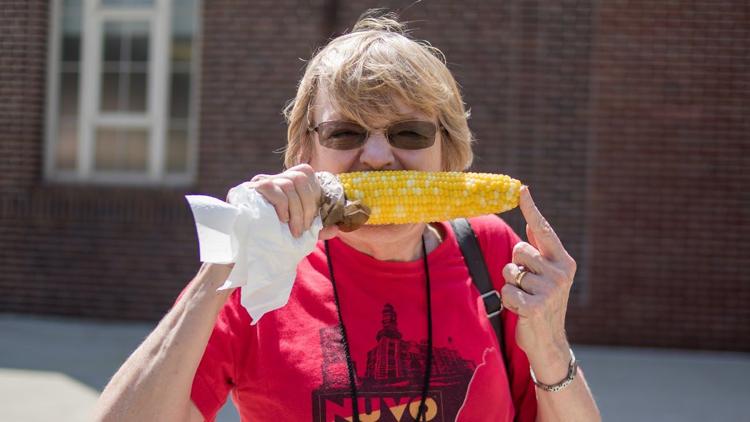 It's roasted. It's smothered in butter. It's so hot you'll burn your tongue. But that's okay, because it is the whole freakin' reason you come to the damn fair. It's Indiana agriculture at its best.
Pork sandwiches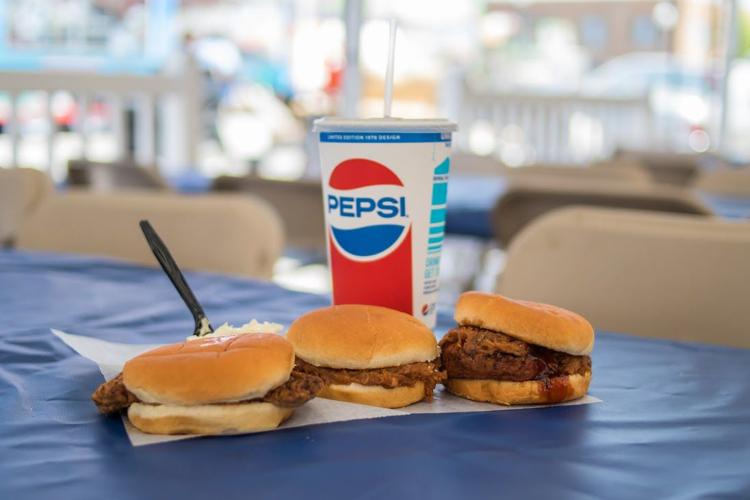 Now that you've had your vegetables, it's time for protein. There's plenty to choose from, but we're partial to the Indiana Pork tent and their selection of breaded tenderloin, bbq or the garbage burger.
Lemon Shake Ups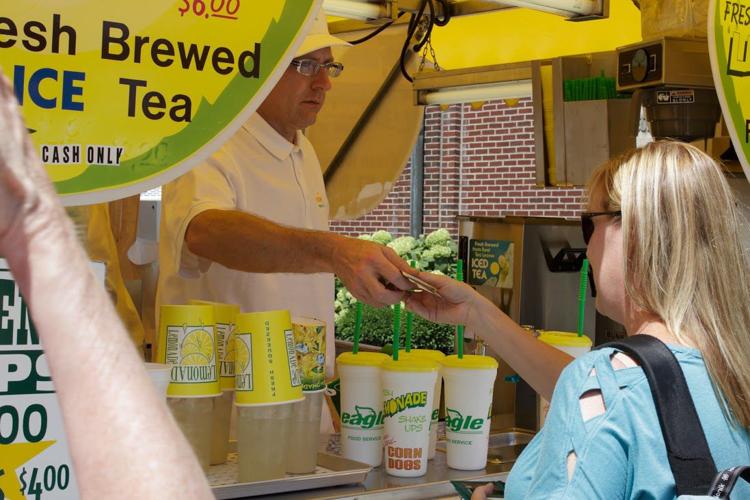 You're thirsty. It's like a hundred degrees out there. You need a lemon shake up or else you will die. Pro tip: go ahead and buy the insanely expensive souvenir cup and then refill it with water the rest of the day.
Inside Out Grilled Cheese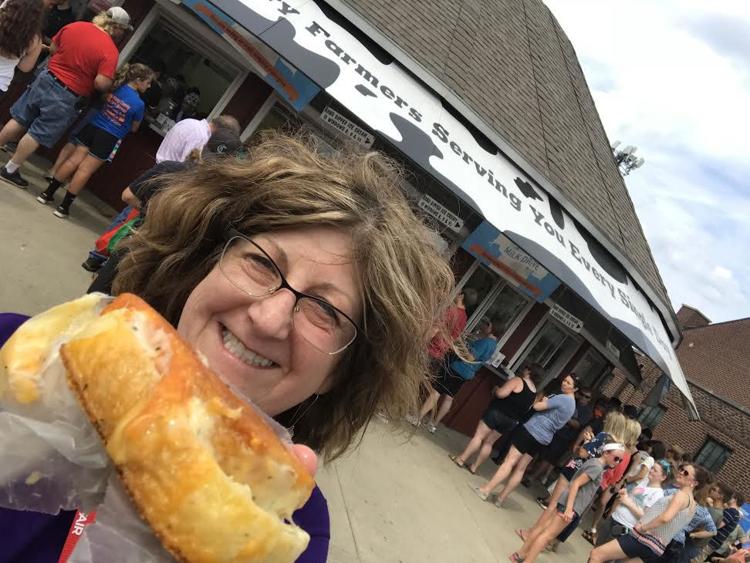 One of the new offerings this year, and we can't believe it took this long for someone to invent the greatest grilled cheese ever. For the uninitiated, that's a grilled cheese sandwich covered in fried cheese and it's awesome!
Sausage and Onions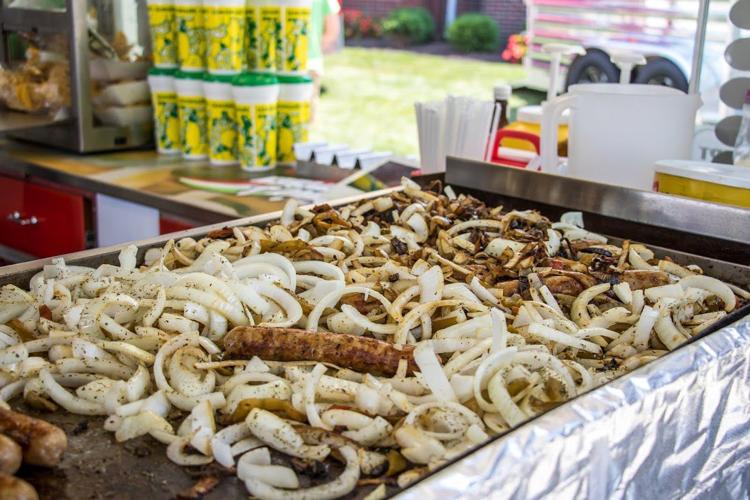 The Italian sausage is so flavorful, and the grilled onions so sweet, you'll be saying, "ohmygodthisissofreakinggood" while your mouth is still full to anyone within earshot.
Doughnut Burger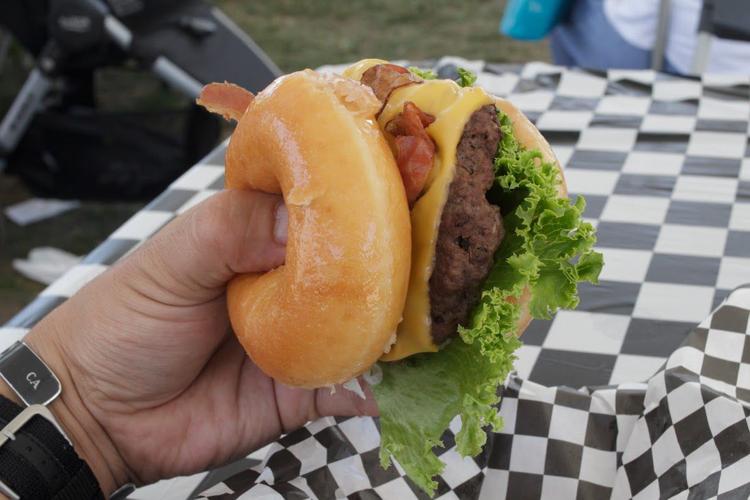 Don't knock it 'til you try it. And we have. Several times. It's a hamburger with a doughnut in place of the traditional bun. No lie.
Corn Dog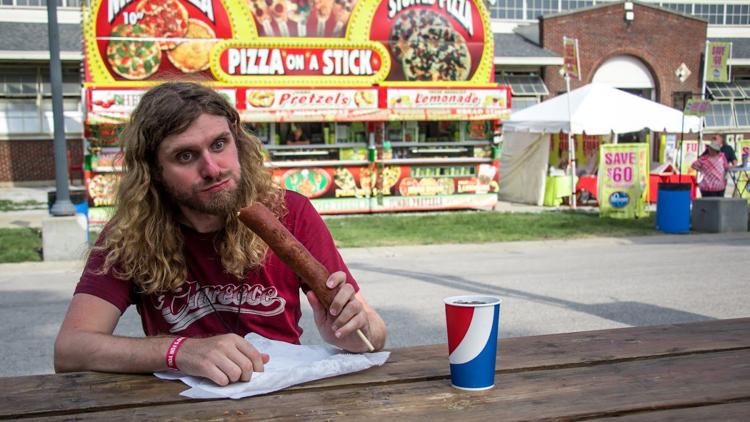 The undisputed king of stick foods, the corn dog is a good option for later in the day when you really want to get cotton candy but think that might be too much sugar to go with your fifth lemon shake up.
Deep-Fried Everything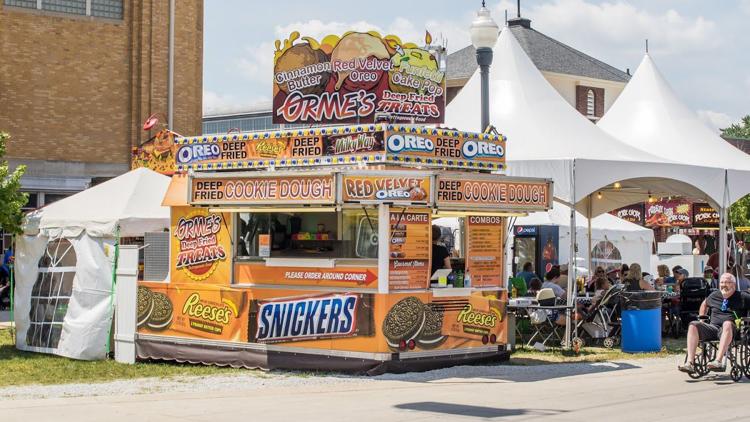 Live like it's your last damn day on this dying planet! Go ahead, eat the deep-fried Oreo, Twinkie, peanut butter and jelly sandwich and whatever else they have on the menu.
Elephant Ear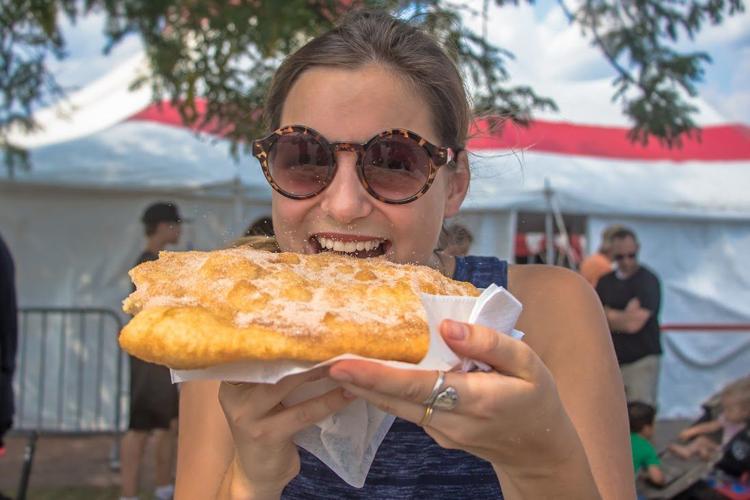 This is one you'll need to sit down for, which is fine because you're feet are killing you by now anyway. You want to get it hot, smother it in powdered sugar, and then eat it before it cools.
Cotton Candy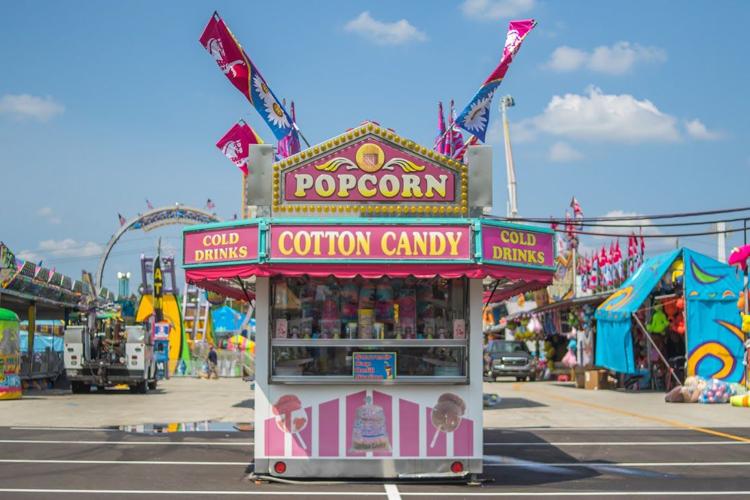 Last, but most certainly not least, you need some cotton candy. While some people like to get it in the bag at the end of the day so they can "save it for later," we think that's plain dumb. Eat it on the walk back to the car. Eat it on the way home. Eat it until your fingers are blue and sticky.
Our Favorite Foods at the State Fair
There are many things to do at the State Fair, but only one real reason to go and that's to eat! Find out what culinary treats old and new await you this year as the NUVO staff snacks its way across the fairgrounds.