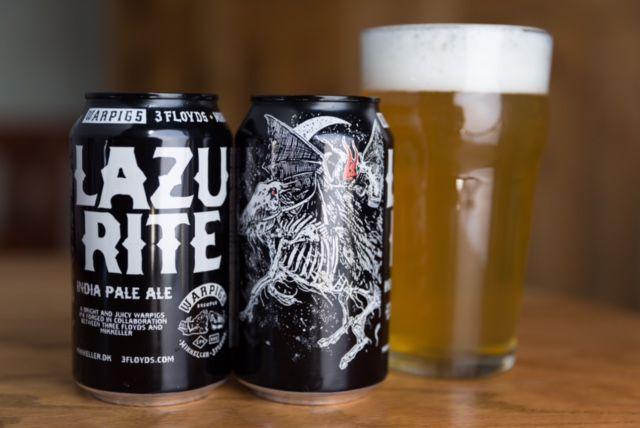 WarPigs Brewing, the international craft beer phenom created by Three Floyds' founder Nick Floyd and Mikkeller's founder Mikkel Borg Bjergso is available in Indy at the end of July, with an inaugural tapping event August 4 at 7 p.m. at The Sinking Ship.
World Class Beer, a division of Monarch Beverages, started distribution to retail outlets Friday, July 28. All three WarPigs beers will be available on draft.
WarPigs Lazurite India Pale Ale [6.8%ABV] was created by Three Floyds' Nick Floyd and Chris Boggess, and Mikkeller's Mikkel Borg Bjergso and Kyle Wolak, who progressed from dishwasher at Three Floyds in Munster to become head brewer at WarPigs in Copenhagen in 2014. Lazurite is a bright and juicy American IPA imparting grapefruit, stone fruit, citrus and herbal aromas; a full malt body balances the long-lasting bitterness.
WarPigs Salmon Pants Premium Lager [5.3 %AB] starts with grainy malt aromas mixed with floral, citrus and melon notes. It's distinguished by a light body and a dry finish.
WarPigs Foggy Geezer Hazy IPA [6.8%ABV] opens with citrus, peach and tropical fruit aromas. It's super fruity and dank with a firm bitterness.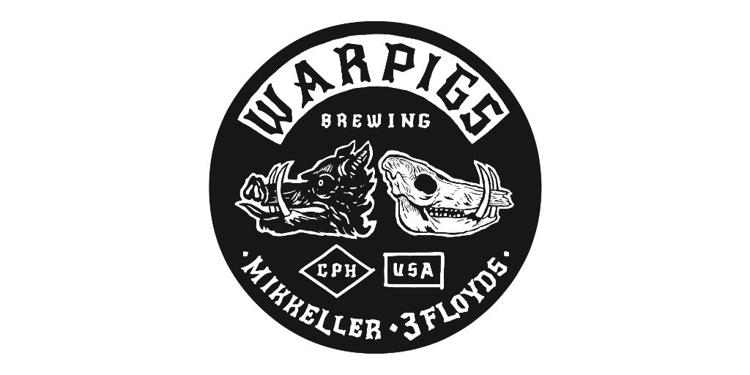 WarPigs Lazurite IPA will be available in six-pack cans starting July 28, with the other two beers to follow in cans. 
According to Three Floyds spokesperson Sara White, WarPigs launched in Northern Indiana on July 24 after launching in Chicago in June.
White emailed she can't say for sure just yet who'll be in Indy on August 4 for The Sinking Ship event. "We have a launch event in Milwaukee the same night, unfortunately."
White confirmed WarPigs Brewing will be at Sun King CANvitational. "We'll for sure have Lazurite IPA in cans, but can't say yet if we'll have Foggy Geezer and Salmon Pants until closer to September 9."
White described WarPigs Brewing as a stand-alone brewery collaboration between Three Floyds and Mikkeller. "WarPigs recipes are being brewed by Three Floyds brewers at state-of-the-art nearby facilities that can match our quality (and close enough that Nick Floyd and veteran brewmaster Chris Boggess can supervise). The Three Floyds brewery in Munster, Indiana, is at capacity right now." 
Three Floyds opened in 1996 as a small brewpub with a 5-barrel system and an intention to push Indiana craft to an "It's not Normal" status and an adherence to purity of product. Mikkeller opened in 2006, with a similar approach to derring-do. Both have earned world-wide accolades bolstered by a solid and growing patronage. Lan-xin Foo joined Kyle Wolak as assistant brewer at WarPigs, moving from her post at the Mikkeller pilot brewhouse. This solidified a true partnership of philosophy and style for WarPigs Brewing.