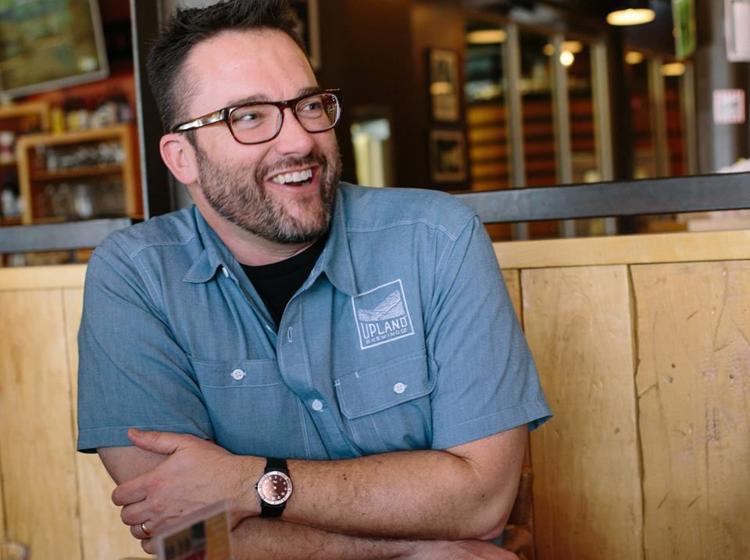 Doug Dayhoff announced on Sept. 6, he's stepping down as Upland's president after an 11-year tenure that saw growth from 20 to 200 employees, a small brewpub at 350 W. 11th St. in Bloomington to an enlarged brewpub with an-industry-leading sours program, a state-of-the-art brewing facility at Profile Parkway in Bloomington, and Upland satellite sites in SoBro, Fishers and Columbus. Along the way Upland equally led with civic engagement, meaningful philanthropic efforts and festivals that cast a wide net throughout the craft beer industry nationwide. 
In a personal statement, Dayhoff said, "My close friends know how much this company has meant to me. It still does, and I'll always be its loudest cheerleader. …I will always have deep pride in what we've done and how we've gone about doing it. The beers are simply excellent. Our pubs deliver excellence without pretension, and they serve as gathering points for some of the best people on the planet. In a bunch of small but important ways, we've made a difference.
"I have a couple ideas for my next adventure, but for now, I'm focusing on a smooth transition. Let's have a beer and talk about it later this fall."
Upland is launching a search for a new president of the company, according to the news release. In the interim, "the company's leadership will be handled by the executive team that has worked alongside Doug over the years. This team consists of Pete Batule who leads brewery and retail operations, Tim Spears who heads finance and human resources, and David Bower, who oversees sales and marketing efforts." 
"It's full speed ahead on our growth strategy of regional craft distribution, national sours rollout, and the best brewpub experience in the Midwest. While we'll miss our partner Doug and wish him success in his next adventure, we are excited about the future and have complete faith in the ability of Upland's 200+ family members to keep us moving forward without missing a beat," said David Semmel, for the Upland ownership group.