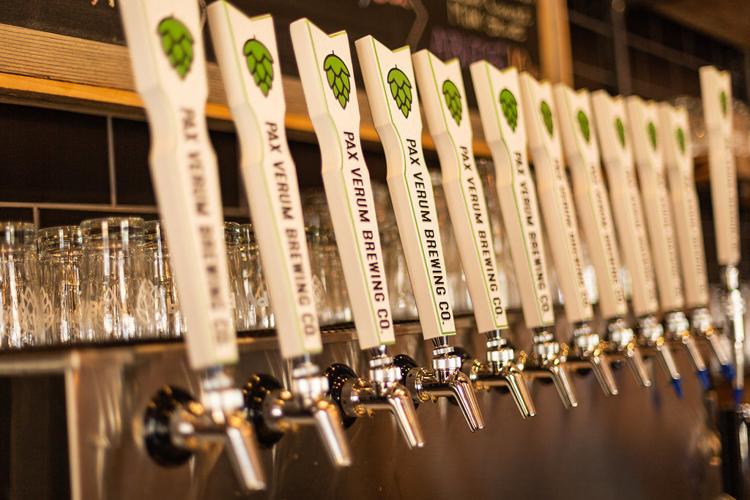 Unfold your map of Indiana. Start spotting locations for a summer of craft beer and local history/arts/outdoors/architecture/culture jaunts:
Lapel, in Madison County, is part of the Anderson Metropolitan Statistical Area. In 2010, Lapel's population was just around 2,000. Its platting in 1876 between the newly laid tracks of the Anderson, Lebanon & St. Louis Railroad and the old Pendleton & Fishersburg Turnpike (now Ind. 132) took on the V-shape of a suit coat lapel, hence its name.
Lapel's location also is distinctive as residing atop a coral reef; its early economic base centered on limestone quarries and natural gas. Owens-Brockway Glass Container is a carry-over from Lapel's century-old glass manufacturing status.
There are mysteries imbedded in the town's history—what happened to the Civil War "Recruiting Rock?" What happened the gold coins reportedly buried on John Castor's farm sometime around 1848?
Madison County History Center, however, claims the "real treasure in Lapel is its old buildings." One them, at 908 Main St., is home to the newly opened Pax Verum Brewing Company owned by head brewers Jason Watson, Doug Goff, and Chris Magee.
Spokesperson Maria Magee gave NUVO the specifics to back up her enthusiastic, "[Creating] this place has been a labor of love that we are so proud of!
"[The building] was built in 1900, as a jewelry store. We have tried to create an ambiance in this space that highlights the original architecture while preserving/repurposing much of its existing wood and bricks, as well as adding fabricated metalwork to give a little industrial vibe.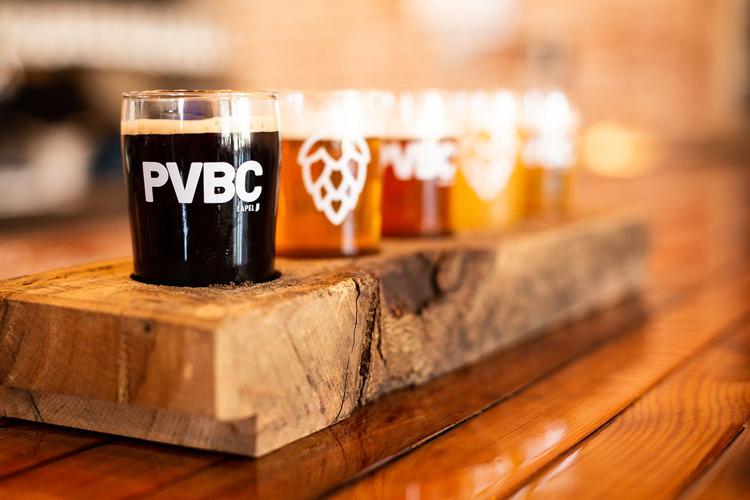 "We have used a lot of reclaimed wood from the area and our bar top has been salvaged from an old local grain elevator. We are keeping things local. We support local craftsmen and vendors. We are proud to be Indiana grown, as we source our hops from Crazy Horse Hops in Knightstown. We are serving a limited "express menu" provided by Joe Hsu with 5280 Bistro, who has created a handcrafted house beer cheese made with our beer to be served with warm Bavarian style pretzels."
Andrew Davis, manager at Pax Verum Brewing Company, reported, "We focus on hop forward beers but do offer lighter beers, as well as two stouts and a red ale currently.
"Jason and Doug both have their own recipes they've perfected home brewing [for eight years] at Jason's workshop on 191st Street, roughly 1.5 miles from Lapel."
He continues, "Our beer menu will pull from their past recipes, as well as expand on them [on a 10 barrel system, with 4 fermenters and 2 bright tanks]."
"Ultimately, you will find 15 rotating taps at the brewhouse," said Maria Magee.
"Pax Verum operates with a three-way beer, wine and liquor license. We have something for everyone."
This includes daytime yoga and evenings with live music and vinyl, on what Magee calls a state-of-art "high quality sound system with a reel to reel and turntable. We want you to think of our space as a Listening Room."
"I left out some details that are best to be experienced," she concluded. "My words can't do it justice, you will have to see and hear for yourself," adding
"Pax Verum translates to True Peace." Hence the mantra: Peace. Truth. Beer."
Latin naming continues along the Ohio River
New Albany-based Donum Dei ["Gift of God"] Brewery is cited as Indiana's "fastest growing small and independent brewery" by Brewers' Association in their survey covering 24 States.
Donum Dei opened in 2015 at 3211 Grant Line Road with re-purposed equipment as a 10-barrel system by Brewer Richard Otey, CEO Kimberly Otey and business partner Jonathan Ruff. Their home page states, "We were able to complete the build with little debt load by doing the work ourselves using our own money."
With neither televisions, nor WiFi being offered, their lure was being a family-friendly neighborhood space to stop in and have a face-to-face conversation while enjoying a beer.
Between 2016 and 2017, Donum Dei doubled its capacity from 150 to 300 barrels. To push growth they would need to add fermenters. Instead, they opted to develop a distillery and bottle spirits, including vodka, gin, apple brandy and whiskey, under the name of Die Shine ["to shine"], and describe themselves as a 'Brewstillery.'
Still more growth in New Albany, per a notice from almost four-year-old Floyd County Brewing Company, located at 129 W. Main St., where the mantra 'Food, Froth, Follies' expands into the newly opened beer garden and auxiliary bar. While the original Brew Haus is a family-friendly brewpub with a full service restaurant, Brewer Brian and co-owner Julie Hampton designed the new Grain Haus as a walk-up bar to foster the kind of socialization that parlays into local history. Everything you lean on and sit upon, is re-purposed and re-claimed from former buildings, including a Jasper-based grain silo, an old barn in Salem, and bowling lanes from New Albany's Hoosier Strike and Spare bowling alley.
You're encouraged to chat up the barkeeps. The Hamptons' concept of "feeling invested in the community" tends to knowing about your community.
Segue to Carmel, home base for Danny Boy Beer Works, which recently announced, "a new venture in spirits—Danny Boy Distilling Works—at the brewery in the Village of West Clay, located in the Tank 13 building.
"With this new distillery, we have taken the art and creativity of making wicked awesome craft beers and applied it to making a great lineup of artisanal spirits and craft cocktails," said owner Kevin 'KP' Paul, in a news release.
Buddha vodka is available now at Danny Boy Beer and Distilling Works and the Brockway Pub, both located in Carmel, and at Danny Boy Craft Works Notre Dame.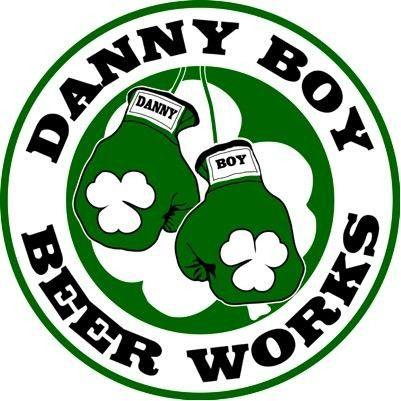 In Greenwood, Oaken Barrel is sprucing up their location at 50 North Airport Road, just in time for their 24th anniversary on July 4.
Owner Kwang Casey emailed NUVO, "Construction in our Brewhouse is under way and we are excited to see the finished product! We feel this makeover will be a welcome addition for not only Oaken Barrel, but for you all as well.
"Nathan Scruggs is our Assistant Brewer [making a switch from Rock Bottom]. Alejandra Cuenca is our brewery assistant. She started as a cellarman in the brewery, and has worked for us for seven-plus years. She has become a great brewer and a great asset to Oaken Barrel. Along with some new seasonal beers brewed by our assistant brewers, you should expect continuance of great beers from our brewing team, headed by John Treeter.
"Also, you should come to Franklin, Indiana," added Casey. "Along with Billy and Todd of Bemis Group, I have restored a 90-year-old factory into a beautiful event center with two large reception halls and a beautiful modern bar."
The Garment Factory Event Center at 101 E. Wayne St. is just south of the city of Franklin Courthouse.
Look for more reports about new openings and expansions.