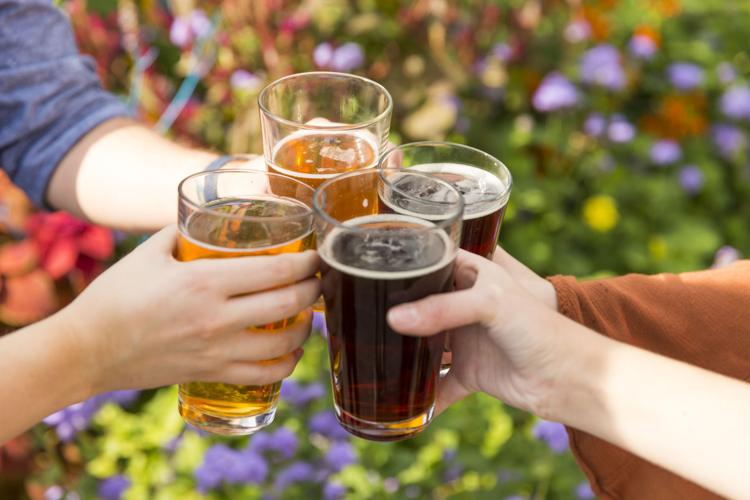 Upland Pairings at Newfields
"We're pumped to be partnering with Newfields for a craft dinner series this summer," announced Upland spokesperson SaraBeth Drybread.
"Because our sours are 'blended works of art' we felt Newfields was a great place to host a diverse array of pairing dinners in their diverse landscape," she added.
"Newfields is a place to connect with our Indy fans in a way we haven't utilized before. The gardens and scenery are stunning and a must-see for residents and visitors. Upland will be bringing a handcrafted beer and food pairing experience with brewers and chefs on hand to talk about and educate guests on what goes into making award-winning beers, and we'll share pairing ideas for your backyard gatherings this summer. "
The kick-off on June 17, from 6-8 p.m., is picnic-themed in The Amphitheater, featuring small plates and yard games. The menu will include Upland beer pairings with Bison Blue Flame Slider, Tuna Avocado Smash, Shrimp & Grits, and Buddha Bowl with Iridescent Jam Vinaigrette.
"Save room for dessert," advises Drybread, "because we're serving up ice cream paired with Upland's Raspberry Sour, just awarded Gold at the World Beer Cup in the American Sour Ale category."
Drybread says the pairing in July is BBQ-themed, in the Formal Garden on the Grounds of Newfields; the August event is in the Beer Garden and focuses on Upland's sour ales.
NUVO also reached out to Lindsay Jo Whirley, Culinary Arts Operations Manager at Newfields. Here is the email exchange:
NUVO: What makes this programming with Upland a unique experience for Newfields patrons?
Lindsay Whirley: This is the first time, since Avant Brunch (2015) that Newfields has created a food and beverage centered series. While Upland is a long standing flag-bearer in the American craft beer movement, they are pairing with Newfields because of their desire to innovate and grow—of course we are thrilled to partner with them.
Upland offers our patrons a variety of beers, from the heady sours that win awards across the country to their summer-time staples of approachability like Upland Wheat and Dragonfly IPA. These beers pair beautifully with an equally broad range of food genres—and that's what we want to offer here at Newfields: curated excellence for our guests.
NUVO: How will the diverse settings enhance patrons' culinary and arts-based experiences during the three events?
Whirley: These events will offer a guided experience through crafted food and beer while being in some of the most beautiful and unexpected dinner environments. We just don't have dinner parties in our Richard D. Wood Formal Garden or The Amphitheatre, so I feel lucky to have the chance to offer it.
NUVO: How do you envision this collaboration will broaden and deepen patrons' understanding of the roles of a brewery and a museum as culture-bearers?
Whirley: Beverages are greatly affected by who you are with and where you are while you're experiencing them. I think that this collaboration gives people a chance to bring friends and family together for more than just dinner and drinks. It's a way to try something new, together in a new place and share a story. Cultural institutions like museums don't just preserve objects, we provide access to a next level understanding of what goes into making great beer and how that affects its compatibility with food.
I'm really looking forward to the events in the gardens where people can play with the army of animals that make up our campus wide open exhibition, Summer Wonderland: Spectacular Creatures while enjoying a cold beer. Check out the wolves, snails and more @newfieldstoday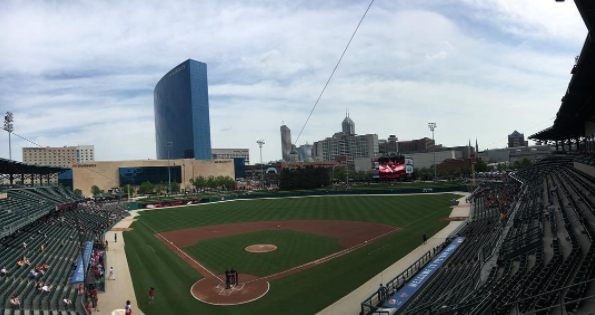 Victory Field on deck with Baseball, Brews and Benefits starting June 14
Thursday Craft Beer Nights presented by Sun King Brewery returns for its second year with the Indians tapping two Sun King specialty beers, along with serving rotating craft beers from around the state. $20 scores a lawn ticket plus two 16-ounce craft beers and complimentary sampling, for fans 21-and-up.
Sun King always is on, featuring SKB's signature Indians Lager on tap in The Cove and at a number of concession stands.
Here's who is joining Sun King on eight Thursday game days:
June 14: Centerpoint and Indiana City
June 21: Mashcraft and Triton
July 5: Chilly Water and St. Joseph
July 12: Four Day Ray and Lafayette Brewing Co.
July 26: 3 Floyds and Shoreline
Aug. 9: People's and Upland
Aug. 23: Metazoa and Round Town
Aug. 30: 18th Street [and TBA]
Each Thursday's craft tickets sales benefit a different philanthropy. 
Debut of the refurbished stages at 627 Mass Ave
June 22, The District Theatre and Upland Brewery present "Going Back to Indiana," an evening with Indiana University Alum and Nashville Recording Artist Elizabeth Eckert and award-winning singer-songwriter Cheley Tackett, on the Cabaret Stage.
Doors open 7:30 p.m.; show starts at 8 p.m.
Next up: Actors Theatre of Indiana "Forbidden Broadway," July 5-29.
The art and science of Bugs, Bites & Booze
The DaVinci Pursuit program on June 28, 6:30-8:30 p.m., at The Hinge Bureau at 719 Virginia Ave., promises to be "An evening devoted to the amazing world of insects, arthropods, macro-invertebrates and all things creepy-crawly."
The artists and scientists "blurring the lines between their disciplines" with presentations and audience Q-A's, include:
Christina Hollering: Artist at the Harrison Center, Graduate of Herron School of Art
David Landis: Artist of Kinetic Sculptures
Ruben M. Sandoval: Artist of Abstract Medical Images and IU Research Associate in Medicine
Adam Rickert: Marion County Public Health Department Environmental Health Specialist
Charity Owings: Doctoral Candidate, IUPUI Department of Biology.
Dr. Andrea Liceaga: Associate Professor in the Department of Food Science at Purdue University
"What is the future of food? Is it insects?" is one question to come thinking about, advised DaVinci Pursuit board member Bob Weaver. "One of our special guests, Dr. Andrea Liceaga has been prompted in her work to ask this question."
Entrance to this think-and-drink event includes light hors d'ouevres, beer and wine.
Weaver reported in an email, "We have a couple of local brewers who have graciously contributed to the event. They won't be speaking merely because we have several scientists and artists presenting.
"The liquid will be in line with the insect theme, either in name or in formula. We'll have New Day South Cider (honey infused hard cider), and Upland is contributing Dragonfly India Pale, which just has a name that's 'insect-y.' I haven't seen the Matt Mills food menu yet, but I believe he is also contributing an insect-centric item to the menu."
Proceeds help to fund DaVinci Pursuit's work with communities utilizing the arts to engage people with science.
Raise a Pint to DigIndy at Artist Reception
Sun King joins a palette of sponsors, led by Citizens Energy Group, for July 6 First Friday at the Harrison Center, 6-9 p.m.; free.
Highlight is The DigIndy Art Project, "a public outreach initiative that seeks to raise awareness of the environmental benefits of DigIndy and the work that is happening below the city to improve Indianapolis's water quality," reads the promo.
"As part of the project, the Harrison Center's Gallery Annex will host a group show featuring the work of 42 local artists on round wood panels ('manhole covers'). During the artist reception, a jury selected by the Arts Council of Indianapolis will choose 15 designs that will be reproduced on actual manhole covers and installed along the Cultural Trail."
Also visit Benny Sanders' solo exhibit in the Harrison Gallery; Jazz guitarists Chase Blackburn and Charlie Ballantine will be playing 7-9 p.m.