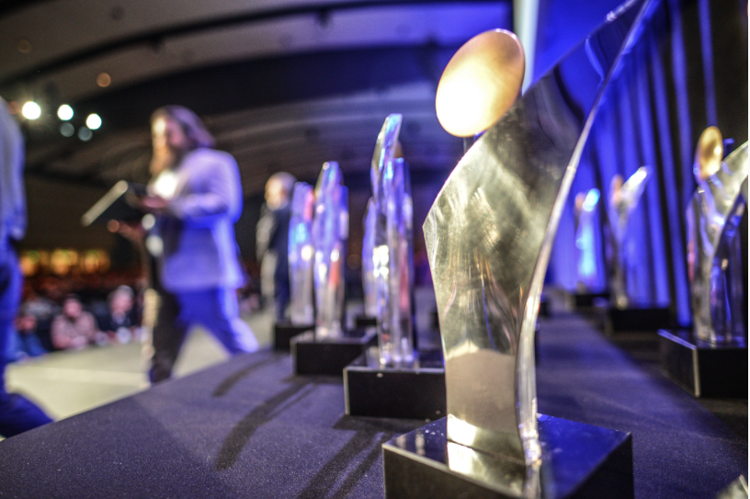 Metazoa brought two World Beer Cup Medals back to Indiana from the May 3 Awards Ceremony in Nashville, Tennessee. Klipspringer American-Belgo-Style won Gold; Wee Bit Left Scotch Ale won Bronze.
Upland won Gold for Raspberry American-Style Sour Ale.
Blind Owl won Silver for VII Kings Belgian Dark Strong.
Bier earned Silver for Pumpkin Ale.
The Tap earned Bronze for Kill the Lights British-Style Imperial Stout.
Held every two years, the World Beer Cup Competition this year had 8,234 entries [a 25 percent increase from 2016] from 66 countries, including all 50 U.S.A. states.
"Of the 2,515 participating breweries, 807 were from outside the United States," reported the Brewers Association, which hosts the World Beer Cup. "Out of a possible 303 awards in 101 beer style categories, 302 were awarded. One gold award was not given in Category 36, International-Style Pilsener.
"Over the years we have seen consumer beer choices go from small to having exploded around the world. The Brewers Association developed the bi-annual World Beer Cup Competition in 1996 to celebrate the art and science of brewing. This global competition continues to create greater consumer awareness about different beer styles and flavor profiles while promoting international brewing excellence."
Judges award on the following criteria:
Gold: A world class beer that accurately exemplifies the specified style, displaying the proper balance of taste, aroma and appearance.
Silver: An excellent beer that may vary slightly from style parameters while maintaining close adherence to the style and displaying excellent taste, aroma, and appearance.
Bronze: A fine example of the style that may vary slightly from style parameters and/or have minor defects in taste, aroma, or appearance.
The news release also informed, "Effective in 2018, the World Beer Cup will no longer award Champion Brewery awards. With the continued growth of the competition, this change allows us to focus all of our judging and staff resources on a flawless execution of the core awards—gold, silver, and bronze across 101 different style categories."