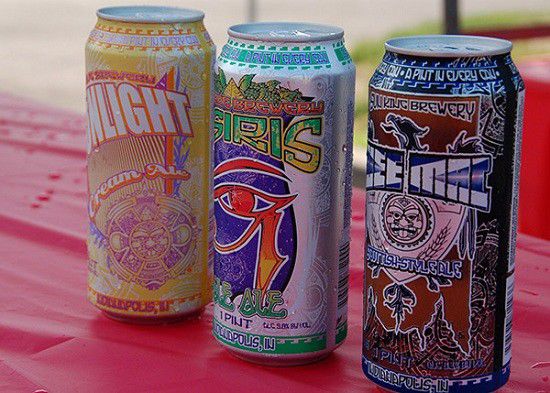 With the rapid growth of Indiana's beer market it is allowing for some of our biggest and longest-lasting breweries to expand their distribution and target demographics to the surrounding area. While this doesn't change the way we drink beer, it does feel good to know that Indiana beer is getting some regional love and recognition.
Sun King Brewery
Sun King Brewery begins distributing their award-winning beer in Chicago and Louisville, in August as their first foray outside of Indiana's borders.
"For the past eight years, Sun King has been making great beer with the goal of becoming Indiana's beer," said Clay Robinson, co-owner of Sun King Brewery. "We haven't sold our beer outside of the state due to constraints caused by our own capacity and restrictions that were in place because of antiquated state laws. Having worked to increase Indiana's barrelage limitations and increase Sun King's capacity to make more beer, we're now in a position to not only meet the demands of Hoosiers throughout the state, but also to share our beer in other markets where craft beer enthusiasts want to enjoy it."
Sun King cites their recent $2 million expansion to its downtown Indianapolis brewing facility and continued investments in new brewing technology, processes and equipment, as providing the ability to grow their market beyond Indiana. 
Sun King's core trio of beers along with seasonal beers will be available in liquor stores, grocery stores, and on tap at local restaurants and bars throughout Chicago and Louisville. 
"We meet Sun King fans from all across the United States who either travel to our taproom or attend regional festivals and events in their cities for an opportunity to enjoy our beers," said Dave Colt, co-owner and head brewer of Sun King. "We're excited to not only be able to make it more convenient for them to purchase and enjoy our brews, but to also increase awareness of our tasty beers and continue to achieve smart, sustainable growth in the independent craft beer industry."
Over the past eight years, Sun King has grown into a leader in the independent craft brewing movement, particularly for partnering with hundreds of community organizations to help them raise awareness and funds for their particular civic outreach.  
Three Floyds Brewing Co.
Michigan, like many other places, has been in a Three Floyds drought. Like Sun King, Three Floyds had reached capacity and had to restrict distribution beyond Indiana and Chicago markets. As of May, through a collaboration with Marshall, Michigan-based Dark Horse Brewery, the signature bite of  Three Floyds has bonded with the signature burly structure of Dark Horse for an impressive 11% ABV Black Barleywine named Oil of Gladness.
It's reported that this partnered brew is making its way throughout Michigan in taprooms and on shelves, with positive feedback from fans of both breweries.
Twinning Dark Horse's, "We've always been a little different, doing it the way we want since 1997" motto with Three Floyds' "It's Not Normal" intent since 1996,  Oil of Gladness reportedly melds the style of the two breweries with discernible precision. Three Floyds' upfront signature citrus-floral hop bite is followed by  Dark Horse's penchant for dense, malty layers of flavors. Both breweries are known for clean finishes, naturally leading toward the next sip — and we are forewarned to sip — taking time to enjoy the aroma, marvel at the darkness in the glass and savor every mouthfeel of Oil of Gladness.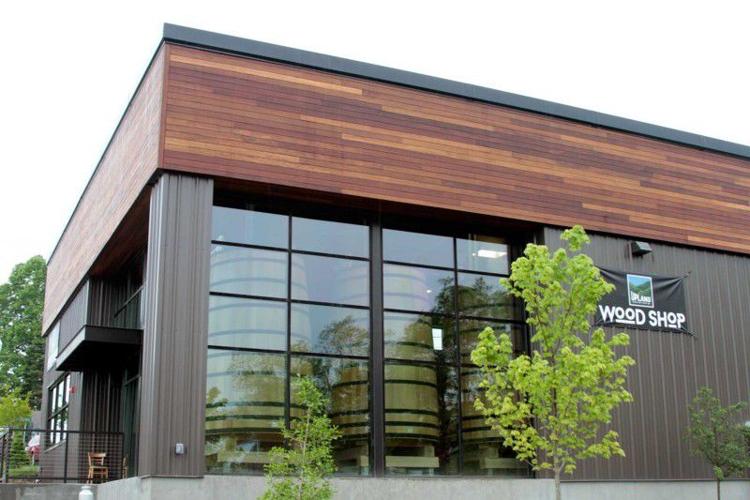 Upland Brewing Co.
Upland Brewing Co. launched their sour ale program in Nashville, the week of July 10 with Hopsynth, Iridescent and Revive — "refreshing beers to escape the southern heat," reads the news release. This southward thrust comes after a year of Upland's sour ales expansion along the East Coast, most recently to Portland, Maine in early June. 
Upland's east coast sour shares started in 2016, initially in Boston and throughout Massachusetts, followed by Buffalo and the state of New York, and then to Washington, D.C. 
"We started our sour program [in 2006], trying to emulate the great Belgian Sours that we loved," said Upland's President, Doug Dayhoff, in the news release for the initial launch in Boston. "Upland has been concocting bold recipes with unexpected ingredients within the sour beer craft, leading to award-winning brews as well as a loyal following from the online lottery and Secret Barrel Society, a membership group serving as ambassadors for the program."
The outreach beyond Indiana came with Upland's Wood Shop expansion in 2016.