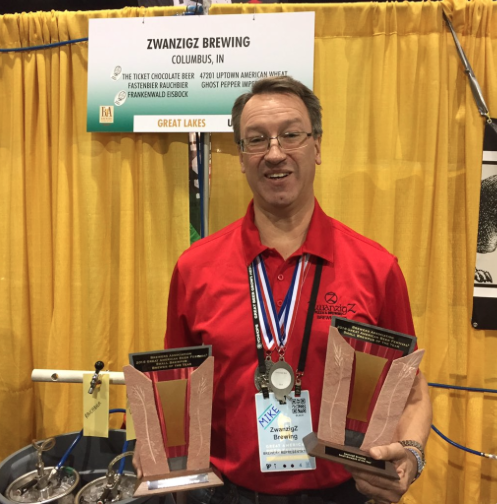 2016 Great American Beer Festival "best small brewery" Columbus        based ZwanzigZ Brewery gets top billing in March events listing from Visit Indiana.  
"The Best Craft Beer Bars in Every State, According to CraftBeer.com Readers" [posted Feb. 28, 2018], recognizes The Heorot Pub & Draught House, Muncie, as Indiana's best. Founded in 1994, four years after Broad Ripple Brewpub was founded as the first modern era Indiana brewpub, The Heorot consistently gets national attention.  
In an introduction to the listing, Jess Baker, the site's editor, writes, "CraftBeer.com readers have an extensive level of insight on what makes a beer bar truly stand out. The Great American Beers Bars, selected by nearly 8,000 individual nominations cast by CraftBeer.com readers, are each stewards of quality craft beer and beer service. These outstanding beer bars, taprooms and brewpubs introduce their customers to new and exciting beer experiences, and have been integral to the success of the independent craft brewing movement."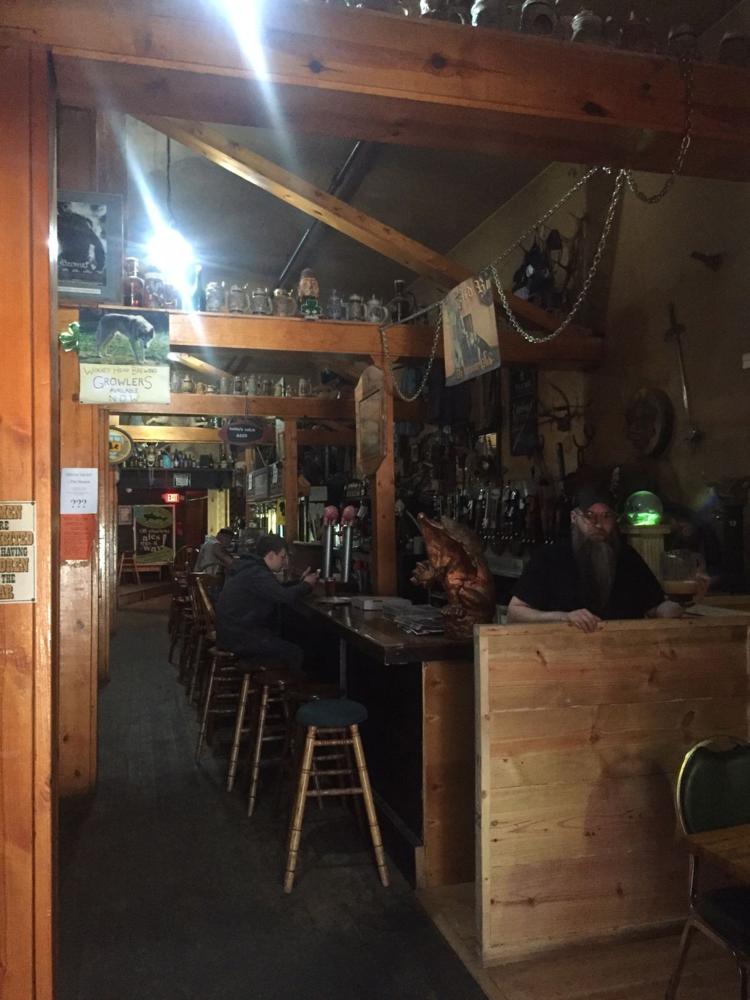 With the citation comes this quote from Heorot owner Stan Stephens: "The menu at Heorot Pub is pretty simple, pizza and sandwiches. That's where simplicity stops. With a bottle list approaching 500, [and 73 beers on draft], the authentic 36-foot Viking Long House that is on the second floor, the 40-foot dragon on the wall or the wolf dog that roams the premises on most days, you know you're in an extraordinary spot." 
Beer & Brewery Events & Updates:
March 8, starting at 6 p.m., Rock Bottom Downtown Indy is tapping their award-winning medium-bodied Fire Chief Amber Ale. 25 cents of each pint sold will be donated to Survive Alive! Free 10-ounce servings of Fire Chief Chili also is part of their annual Springtime Extinguish Your Thirst.
March 16, Dorian Day 2018 at Scarlet Lane in McCordsville offers a dozen variations on the base brew: 
Dorian Espresso Stout, Dorian Bourbon Strawberry Torte, Dorian Espresso CarBomb , Mushnick's Cherry Milk Stout, Mushnick's Cookies n' Cream Milk, StoutDorian Espresso Almond, White Russian Milk Stout, Dorian Tiramisu Stout with Coffee, Cherry Sundae Milk Stout, Mushnick's Milk Stout, Surprise Firkin Stout
What makes Dorian a special day candidate? For starters, it's named for owner/brewer Eilise Lane Servies' favorite Oscar Wilde book, "The Picture of Dorian Gray," a character whose re-inventions lend themselves to an ever-changing, ever-revolving approach with a base beer, reads the promo. Furthermore, stouts specially are linked with how Eilise came to craft brewing. Settle in at the bar, a Dorian variant in hand, and chat up Eilise. 
March 22: Kahn's on Keystone is hosting a Grand Tour of Indiana with a free wine and beer tasting; Celebrating Indy Brands. With the addition of Sunday sales, Kahn's new Sunday hours are noon-6 p.m.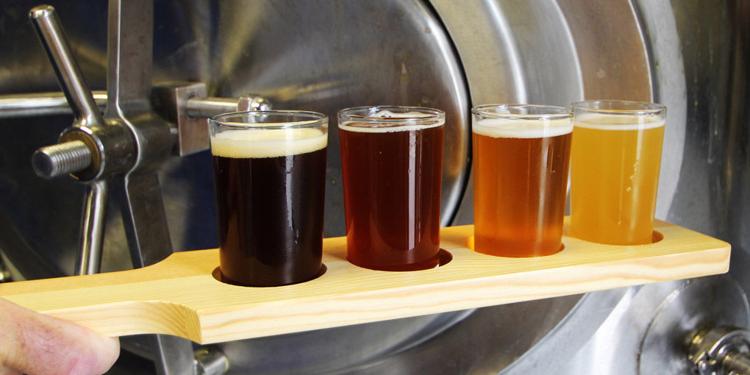 Chilly Water's adjacent Green Room is open for private events all day. Tuesday-Saturday featuring six Chilly Water brews on tap and a food menu with names reflecting the recording industry for appetizers, sides, entrees, salads and desserts available a la carte or as a party of any number up to about 35.
Beverage options also include house wines, soft drinks, iced tea and water. Choices from twelve taps on at Chilly Water are an option as well. The Green Room's breezy decor continues the music theme and welcomes browsing.
Sundays, The Green Room is family friendly for brunch, 10 a.m.-1 p.m. and Mondays stop in for live music and a full menu, 4-10 p.m.
At the open house we tasted Fire on the Mountain spicy fiesta spread blended with tomatoes, onion and feta, served with veggies and tortilla chips; Here Comes the Sun roasted red pepper hummus, served with veggies and tortilla chips; Meatballs with in house made tangy peach BBQ sauce; pork or veggie egg rolls with housemate dip.
Along with the newly brewed BTO Bock, on tap at The Green Room now are Rust Never Sleeps Amber, 1-Hop Wonder IPA, Smash Hit Belgian Wit, Blood on the Tracks Blood Orange IPA and the 3-time Indiana State Fair Brewers Cup competition award winning Built to Last Pilsner. 
John Templet, head brewer at Half Moon, reports The Kokomo Kölsch is paired with a chicken salad sandwich for a  special. "It's a guest beer from Tin Man Brewing Co., originally developed and brewed as a collaboration between Half Moon and Tin Man," emailed Templet. "It's a golden ale traditionally brewed in Cologne, Germany. 
"The original collaboration between Tin Man and Half Moon took place Fall 2017.  Jack [Sramek, Tin Man Kokomo owner/brewer] pretty much came up with the recipe and we brewed it at Tin Man. I took half of the batch to Half Moon and it went over well. 
"A lot of people, in general, seem to think we are in competition with each other and it was a good way to show how we can work together and help each other out," added Templet. This time around Jack decided to make the Kokomo Kölsch again for Tin Man and he generously offered some of it to me for Half Moon. I'm sure we will work on something together again in the near future."
Thr3e Wise Men Brewing Co. re-released its crushable Mango Madness American Pale Ale.
"Experimenting with seasonal ingredients, Thr3e Wise Men Brewing Co. is bringing back the bright, citrusy kick of the 2017 batch, with more mango for a smooth finish. Mango Madness is hopped with Amarillo and Ahtanum hops, creating a drinkable 5.6% ABV ale that marries the citrus character of the American hops with the tropical flavor of mango," said Keely Thomlinson, head brewer of Thr3e Wise Men Brewing Co. "We added in a large amount of mango puree after primary fermentation to produce a secondary fermentation where the yeast eats the sugar from the fruit, creating that sweet mango taste."
First Thursday of every month Thr3e Wise Men Brewing Co. releases a seasonal beer at a tapping party that includes beer and food samples, $3 pints and $8 growler fills of the seasonal beer. Beer for 21+ only.  
BRBP head brewer Jonathon Mullens reports: "Red Bird Mild is back and on the beer engine; a Scottish Ale and Black Heart Lager are on tap as well. On the hoppier side of things, Dammit Dani (Named after one of our long time server/bartenders) is currently on.
"I have the spring lagers up and fermenting right now. First up will be Cervesa De Sol which will be released very early May. The second is a revamped recipe of To Helles With It. 
[Early March] I'll be brewing Silent Lucidity, the Bohemian Pilsner I like to do. 
From the Lonely Hop Series, Citra Pale Ale is sitting in a conditioning tank awaiting its arrival to the taps. 
Sahm's Ale House Village of West Clay opened Feb. 12. 
The Indianapolis Symphony Orchestra, with a newly acquired 3-way license, has created a lounge area with a fully appointed bar that includes a choice of Sun King beers on tap. The bar is open pre-show, intermission and post concert.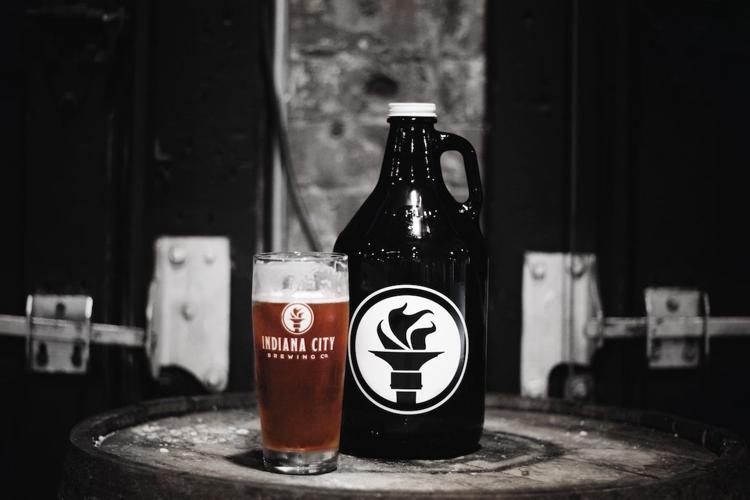 More from Indiana City: Celebrating their 5th anniversary
Richard Magbanua started as a volunteer during the build and opening year of Indiana City. He moved into sales, distribution and billing, now his expertise fits into Special Projects (tap handles, maintenance, repairs etc.)
His full-time title is Lieutenant Magbanua, with the Wayne Township Fire Department on the westside of Indy. 
I asked Magbanua for his thoughts about working in a 127-year-old building with a history.
"Working in this building it's hard not to stop occasionally and think about its history and wonder about all the people who have worked here. Personally, I do feel a connection to people long gone who worked hard in this building, brewing beer for their customers and providing for their families. 
"Now, as far as I know, I haven't had the pleasure of meeting Albert, our ghost, but I was there the night the ghost hunters came to investigate the building. While we were in the large space next to the tap room, the ghost hunters could sense a man they described as a supervisor or boss and for some reason he seemed stressed and anxious. At that time the space was being used as storage for construction materials, tools and old coolers. Since then we've worked to transform this space into something special as an event space and I can only hope he approves. Sometimes when I mop the floors I'll just shout out, "You're welcome, Albert!" 
Commenting on the 5-year trajectory of Indiana City's growth, Magbanua said, "I think we've grown where it ultimately makes sense, Ray has been very wise with his moves. It would have been relatively easy to start out bigger than we did and buy brand new equipment and pay companies to build everything for us. But that's not how we started and that's not how we operate. Indiana City is literally a hand-made brewery. We built the walls, ground the floors, repaired the original windows and even made the concrete bar all ourselves. The growth here is real, it's organic. 
"The mix of old and new equipment is very exciting. Pipeworks in Chicago, which is where we purchased the current 10bbl brew system, was a great inspiration for Ray when he was learning about the business. And picking up two 30 bbl fermenters from Sun King was very serendipitous. I can't help but feel the importance of those vessels from a historical perspective because I think the success of Sun King has helped pave the way for the breweries that followed. 
"While remembering and respecting the past is important it's what we do now that I think is truly special. We're brewing beers we love to drink, while trying to define what we think a brewery can be. 
"Aside from my time at the Fire Department, I never have been around a team so focused on doing things the best they can. You really get a sense that the enthusiasm and energy that go into brewing as well as promoting our brand exists on a personal level, all guided by Ray's vision. I remember the first time I walked in what was to become ICB. I was curious about this new brewery and wanted to check it out. I walked in to find a construction site. The floor was covered with stacks of plywood and lumber. I wasn't sure I had the right place, but what surprised me was that Ray stopped what he was doing to give me a tour and talk about his vision. I was in. I told him I was off tomorrow and I would be interested in helping. I guess I never left.
"Like many beer lovers out there, I started my journey into craft beer with a Mr. Beer home brewing kit that my wife got me for Christmas. I think the first beer I brewed was a cream ale and it wasn't half bad. This got me interested in the whole brewing process and from there I was off visiting local breweries and learning about different styles and meeting people who shared a love for craft beer."   
2018 also is a year of double-digit anniversaries. Jonathon Mullens caught up with me for what's happening with Broad Ripple Brewpub helping to celebrate. Here's his report:
"Let us start with all the collaborations I have going on right now. The first one of the year just happened this past Wednesday [Feb. 21] with Mad Anthony. They turn 20 this year and wanted to do something with the oldest, so here we are. We brewed up a Dubbel and for this batch of beer we were able to use the yeast Brugge uses. Another great example of how awesome this industry is. 
"The next one I have coming up is with Lafayette Brewing up at their place. We are working out a recipe for an English Barley Wine; we hashed out most of the details after their Winter Warmer event. We are planning on brewing it on April 4th. They turn 25 this year. 
And next is Upland [20th anniversary]. We are brewing up a very local rye pale ale, using locally grown hops, hopefully local yeast (we did an experiment on some other yeast I pulled when I got the cobwebs yeast into play from around the Brewpub). Matt Bachman of course helped get the yeast strains worked up and we will be trying the three that had the most success down at Upland. We are also going to work with Sugar Creek Malt to get locally malted malts. We will be brewing this down at Upland at some point in June, don't yet have an absolute date."