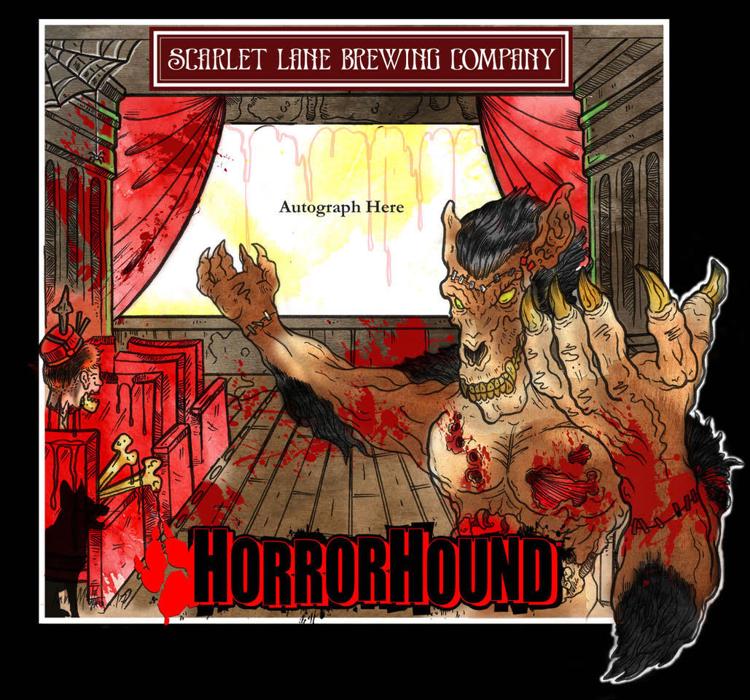 HorrorHound Ale Part 2 by Scarlet Lane Brewing launches at the following locations leading up to and during HorrorHound Weekend.
The Sinking Ship Indianapolis – Sept. 6 with special guest and WWE star Kevin Thorn; Kuma's Corner Indianapolis – Sept. 7; Scarlet Lane Brewing Tap House –Sept. 8; HorrorHound Weekend at the Indianapolis Marriott East – Sept. 8-10.
Sept. 8: Barrier Hop Grapefruit Session IPA Tapping at Triton Brewing Company, 5-10 p.m. in honor of the Shamrock Cycles Racing Team preseason kick-off party.   
Sept. 8: Girls Pint Out "the night before CANvitational 2017" event at Mass. Avenue Pub, 6:30 p.m. with special guests Cigar City Brewing & Oskar Blues Brewery. "There will be a very limited number of Girls Pint Out flights consisting of a 5 oz.pour of each of the following Cigar City rarities for $15, with the proceeds going to The Julian Center.
Sept. 9: The 5th Annual Sun King CANvitational on Georgia Street, [known for Super Bowl XLVI festivities and Pan Am Plaza], showcases 65+ craft breweries from all over America and beyond who CAN. Food trucks, live music in an urban downtown atmosphere.
Sept. 9: Brewed in the Fort at Headwaters Park East, Fort Wayne; 2-6 p.m. VIP entry 1 p.m. Crafted beer, cider and mead from over 50 Indiana breweries, ciders and meaderies. Benefits the Fort Wayne Trails. Craft beer, live music, food trucks, silent auction.   
Sept. 15: Bier Brewer's Pumpkin Ale release party; doors open 1 p.m.; outside/inside party 6-10 p.m.; live music and local food vendors.

Sept. 16: Triton Brewing Company's 6th Anniversary Party, 4-9 p.m. at the Mother ship! featuring a video game truck, Biscuits Mobile and Pi Indy food trucks, face painting, caricature artist, specialty beer tappings, bomber bottle release and more! Family friendly and free admission!  
Sept. 21: Girls Pint Out Meet the Craft Side of Zink for Coburn Place, 6:30 p.m. at Zink Distributing. Tickets are $10 with ticket price donated to Coburn Place. Also bring items for donation to Coburn Place. Bringing donated items enters you to win a beer-y special prize from Zink. 
Sept. 21: At Chef JJ's Back Yard, 6:30 p.m. Cider Dinner featuring Ash & Elm.
Sept. 21: Blind Pig Confessions broadcasting from Triton Brewing Company 6:30-7:30 p.m.  
Sept. 23: Noblesville Brewfest & Wine Garden 2017 (701 Cicero Road, Noblesville), 3-7 p.m. Sample more than 250 beers, wine garden, food from a variety of vendors, live music by The Doo! Band. A commemorative sampling glass, corn hole contest and a silent auction. The Brewfest benefits the Forest Park Aquatic Center.
Sept. 23: SWIRCA & More Brewfest at Evansville's historic Bosse Field (23 Don Mattingly Way, Evansville), 6-9 p.m. Invite reads, "Join more than 4,000 people at America's third oldest ballpark, Historic Bosse Field, for a night of brews, music and food. Over 300 craft beers will be available all throughout the ballpark to taste. If wine or liquor is more your pace, enjoy the concourse where you can taste from 50 wines or the Spirits Zone where you can sample a variety of hard liquor. Free food samples will be available from over 30 restaurants along with concessions for purchase. The Brewfest benefits SWIRCA & More, Southwestern Indiana's Area Agency on Aging. 
Sept. 30: Union Jack Broad Ripple 5th Annual Pumpkin, Cider, and Fall Beer Festival at Northside Opti Park (780 E. 66th St., Indianapolis), 2-5 p.m. More than 40 pumpkin brews plus ciders and fall beers.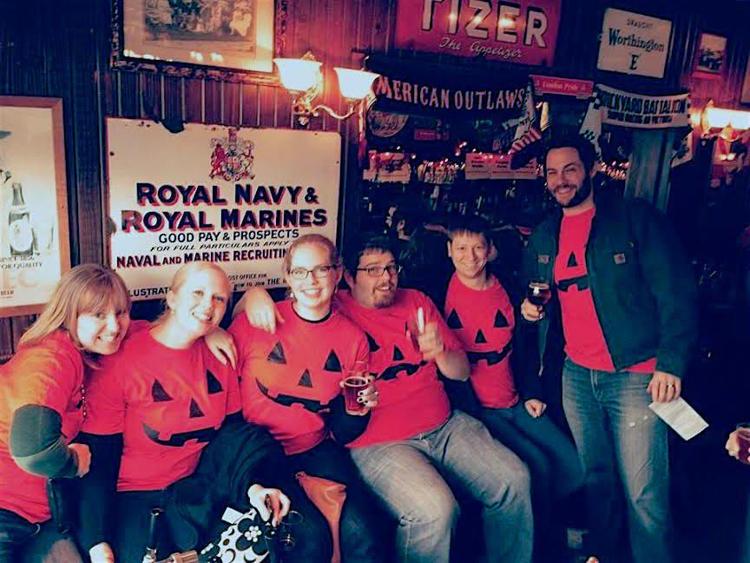 Sept. 30: Columbus Craft Beerfest at Millrace Park (Columbus), 3-6 p.m. Invite reads: "Experience another level of beer fest incorporating the architecture, art, and beauty that Columbus, Indiana, has to offer. This event benefits Just Friends Adult Daycare Services."  
Oct. 6: Upland Bloomington Wood Shop, second Sour & Devour pairing dinner sneak peek at their latest sour releases, Kiwi, Blueberry and Oak Brux. 
Oct. 7: GPO's 3rd annual Coffee Beer & Donuts in City Market Mezzanine, 11 a.m. - 2 p.m. featuring 15 Indiana breweries and three Indiana cideries. Each of the breweries will be paired with samples from local bakeries and restaurants. The proceeds from this event benefit non-profits, City Market and Girls Pint Out. Bonus: if you check in with the Yelp app, Yelp will provide you with a food tray.
Oct. 14: 5th Munster Ale Fest, Centennial Park, Munster, 1:00 - 4:30 p.m. (Noon entry for VIP Guests). Beer and hard ciders from Indiana, Illinois, Wisconsin, Michigan; food and live music.
Oct. 23: Ash & Elm conjures up Ray Bradbury's "Dandelion Wine" for Indiana Humanities "InConversation" with Jonathan Eller, 6:30 p.m. at Ash & Elm, 2104 Washington St. Dr. Eller is Director of the Center for Ray Bradbury Studies at IUPUI, General Editor, Collected Stories of Ray Bradbury and General Editor, The New Ray Bradbury Review
Based on his short story that appeared in the June 1953 issue of Gourmet magazine, Ray Bradbury's 1957 novel, Dandelion Wine, is a coming of age story about growing up in an early 20th century small town, identifiable as Waukegan, Ill. Aaron Hoymoya is crafting a hard cider based on the novel's metaphor of looking back at simple joys, one of which is making wine from dandelion petals and citrus fruits.  
Oct. 28: Brewers of Indiana Guild new Broad Ripple Beer Fest in Opti-Park 2-6 p.m. The news release promises: "The intimate event will feature 45 Hoosier breweries and guests, cask beers, and 10 small-batch specialty beers featuring unique ingredients including local hops, seasonal fruit, and candy.Your ticket is good for as many 3-ounce pours as you can responsibly drink. You'll receive a limited edition event cooler to use as a trick-or-treat bag for candy and free schwag from the breweries and vendors. Brewers of Indiana Guild events benefit our mission to support Indiana breweries, and we donate $3 from the sale of every ticket to a local nonprofit charity partner."