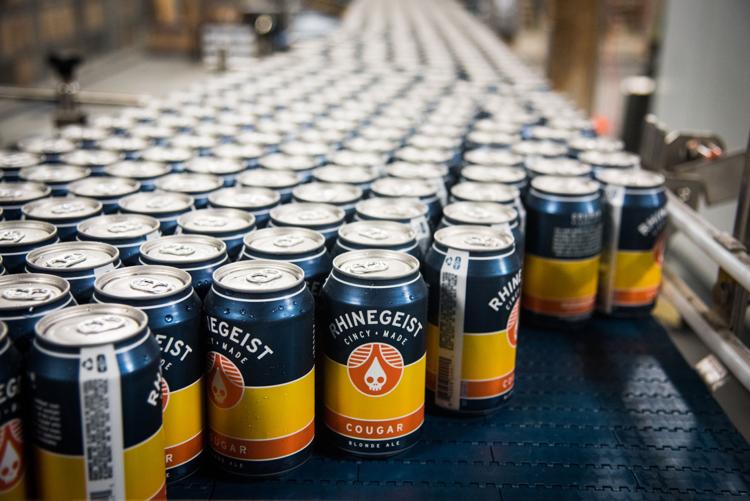 Cincinnati-based Rhinegeist Brewery is upping its friendly ties to Indianapolis with full-scale distribution, initially on tap at 18 select locations starting July 10, and with cans on sale this Fall.
Rhinegeist opened in 2013 in the historic Over-the-Rhine Brewery District adjacent to the Ohio River, "within the skeleton of the original Moerlein bottling plant," which was erected in 1895. Founded in 1853, the Christian Moerlein Brewing Company was thriving alongside Indianapolis' German-heritage breweries including C.F. Schmidt, P. Lieber and Casper Maus, and equally grew in production and international reputation until Prohibition. While no original Indianapolis brands now are produced, Moerlein's early recipes have been brought back with the reinstatement of the brand in 2004, but brewed in a Cincinnati location different from the original.
Akin to Indiana City Brewery's location in the Home Brewing Company's original bottling house, Rhinegeist is housed in a historic bottling plant. 
However, the contemporary connections between Rhinegeist and Indianapolis run deeper. Rhinegeist's founding head brewer, Jim Matt, is featured as an award winning homebrewer in True Brew: A Guide to Craft Beer in Indiana.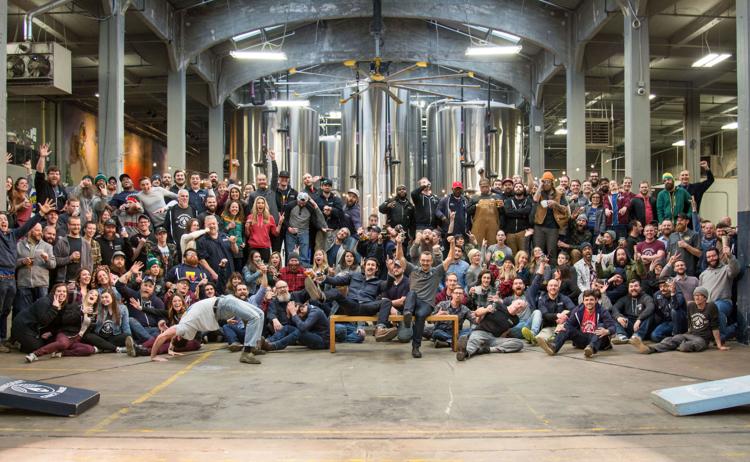 Rhinegeist spokesperson Nick Bartelme picked up on Jim's story during an email interchange. 
"Jim moved to Indianapolis in 1996 (interestingly enough from Cincinnati) to pursue a career as a chemist at Eli Lilly and Company. After Jim's job was eliminated in 2010, Sun King Brewing offered Jim a job (and his first big break) in the industry. Jim's role at Sun King was Quality Manager and Assistant Brewer. Jim, did start as our head brewer but has moved up to a brewer/quality control/science role [with the title] Chief Science Officer. I can't say that all of our recipes are his; our whole brewing team is very collaborative and everyone has their hand in the pie (or fermentation vat, if you will).
" Jim has always had a personal interest in the Indiana [State Fair] Brewers' Cup. Jim started entering as a homebrewer in 2005, having won a few medals as a homebrewer between 2005-2009. The Indiana Brewers' Cup is a very large homebrew competition that attracts high level judges from around the country. A unique characteristic about this competition is that there is also a pro division, and it only made sense for Rhinegeist to enter their beers into the competition. "Truth" has scored a silver medal in 2014 and 2015, "Zen" a gold in 2014 and a bronze in 2015, "Barrel Aged Ink" a gold in 2015, and "Streaker " a gold in 2016." 
Rhinegeist, through its participation with Brewers of Indiana Guild festivals, along with other festivals, has been building a fan base.  
"We are always honored to be invited to participate in Brewers of Indiana Guild festivals (both winter and summer)," stated Bartelme. "We are just a short drive down I-74, and we feel like we have developed a solid relationship with the craft beer drinkers in central Indiana. We also enjoyed doing "pop-up" tap takeovers at some of Jim's favorite places such as La Margarita and Twenty Tap, around [the dates of] those beer festivals.
"We have done two collaborations with our friends over at Sun King Brewing Company. Emergency Hop Kit was released in 2015, and Emergency Malt Kit was released in 2016." 
Responding to what prompted Rhinegeist to make the move to share their beers in greater Indianapolis at this point, Bartelme pointed out it's, "For all of the reasons above! We have developed lifelong friendships and professional relationships with so many craft beer enthusiasts in Indianapolis, so it felt like a natural expansion market for us. Great people, growing beer scene, close to our home in Cincinnati! As for specific beers, we want to showcase the same portfolio mix that we've become known for in our existing markets: hoppy, west-coast style IPAs and pale ales; crisp and sessionable easy drinkers; fierce yet restrained barrel aged beers; lithe and dry ciders.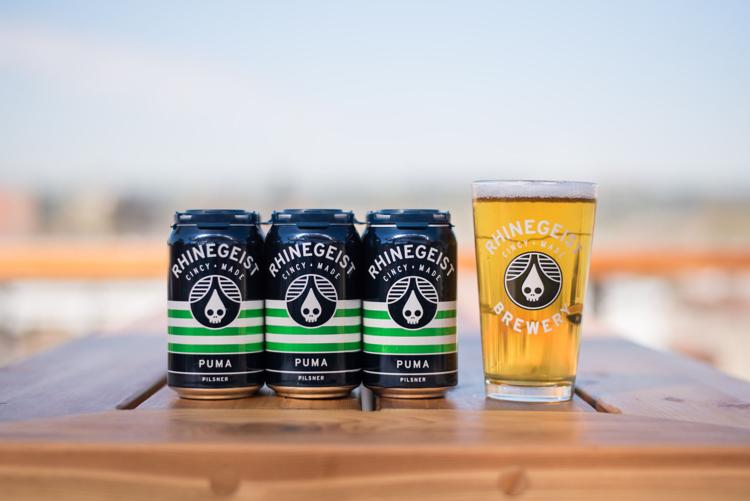 When asked how Rhinegeist's and Zink Distributing's plans to be part of the craft beer philanthropic thrust in and around greater Indianapolis, Bartelme said, "We look forward to continuing our charitable work via our "Charitable Suds" program and partnering with local Indianapolis non-profits for a variety of community service initiatives." 
Schedule for July 12-16 events:
Wednesday, July 12th 
RALSTONS DRAFT HOUSE | 5pm 
635 Massachusetts Ave, Indianapolis, 
FAT DANS (MASS AVE) | 5pm 
420 E Michigan St, Indianapolis, 
FAT DANS (BROADRIPPLE) | 5pm 
5410 N College Ave, Indianapolis, 
Thursday, July 13th 
BLIND OWL BREWERY | 5pm 
5014 E 62nd St, Indianapolis, 
GOOD FELLAS | 5pm 
545 Massachusetts Ave, Indianapolis, 
MASS AVE PUB | 5pm 
745 Massachusetts Ave, Indianapolis, 
Friday, July 14th 
THE TAP | 12pm 
306 N Delaware St, Indianapolis, 
TAPPERS | 5pm 
501 Virginia Ave #102, Indianapolis, 
Saturday, July 15th 
9 IRISH BROTHERS PUB | 5pm 
3520 State Rd 38 E, Lafayette, 
THE PINT | 5pm 
111 S RIver Rd West Lafayette, 
Sunday, July 16th 
DT KIRBYS | 9am 
644 Main St, Lafayette, 
B'S PO BOY | 11am 
1261 Shelby St, Indianapolis,