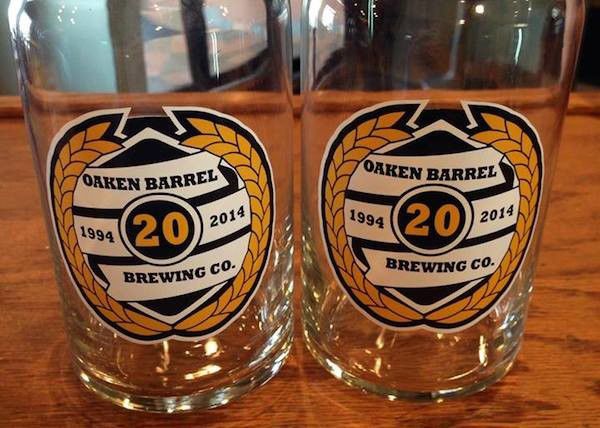 Oaken Barrel's Festival Season touts Greenwood's Craig Park Summer Concert Series on Saturdays at 7 p.m.; family-friendly free concerts begin at 7 p.m. OB is available on site. 
Indiana History Center Concerts on the Canal are 6-8 p.m. Thursdays. Free if you join the crowd across the Canal, where you can bring picnic food and beverages. You can also schedule and reserve a table on The Stardust Terrace.
See more free concerts all around Indy.
You'll find Indiana craft beer for sale at all these events, and at most you're invited to brig your coolers for picnics on site. 
Kahn's is re-instating Free Friday Craft Beer Tastings 4-6 p.m.  
June 9: MashCraft Greenwood, noon-10 p.m., 4th Anniversary Party with live music starting at noon; food from Black Metal BBQ and Pi food truck; family friendly; and featuring Crafted Mash Volume IV "Belgian Quad with plums and chocolate." Special beer releases tapped each hour on the hour Noon-6 p.m. 
June 9: NESCO Pub Crawl & Food Tour, 4- 9:30 p.m. includes stops at Indiana City Brewing Company, Dorman Street Saloon, Tick Tock Lounge, Shi-Kay Lounge, and Catalina. 
June 10: Traders Brewing is launching their Sunday 4 p.m. Trivia Challenge with a Star Wars theme, hosted by Sam Bolinger. On-site food truck, KickStand Food Truck is serving all day.   
June 16:  23rd annual Brew Ha Ha, benefits the Phoenix Theatre, on the 700 block of N. Park Ave. between Massachusetts Ave. and E. St. Clair St. in the Mass Ave Arts & Theatre District. "Unlimited beer samples from dozens of the best local craft breweries, live music from local bands and food from some of your favorite local restaurants." GA at 3 p.m.; Early Access entrance at 2 p.m.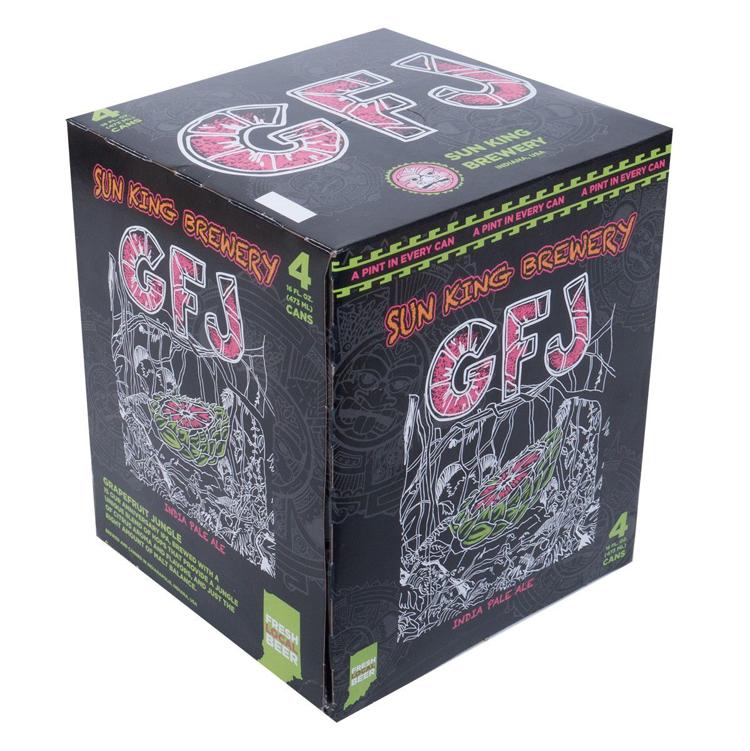 June 16: Sun King 9th Anniversary Party, and tapping of GFJ,  5–11 p.m. at 135 N. College Ave. Tickets here: orders@sunkingbrewing.com
June 16:  Feather & Fermentation with Indy Brew Bus, 8 a.m.-noon
Start the morning at Ash & Elm Cider Co., with a cidery tour and samples. Board the Indy Brew Bus to visit Eagle Creek Park - Indy Parks and Recreation for a two-hour birdwatching tour. Bottled water, cups and coolers with ice will be provided on the bus. Then continue on to sample brews from Indiana City Brewing Company. Cost is $40 per person with $20 from each ticket benefiting the Indiana Audubon.
June 16:  Crown Beer Fest at Lake County Fairgrounds in Crown Point, starts at 1:30 p.m. 
June 20: Mad Anthony releases Pineapple Tart. "This ale goes through our special "kettle souring" process creating a mouth puckering light bodied ale. Sweetness is then reintroduced to the beer in the form of 300 pounds of fresh, sweet pineapple."
June 20: Indiana Humanities and Indiana Historical Society historic bar crawl through Indianapolis exploring stories of Indianapolis's LGBTQ community; 6 – 10 p.m. 
$60 includes Sun King Brewing Company beer and food at five locations, plus pre-party and a special treat to send you on your way. Wine and signature cocktails will also be available. Purchase more than 10 tickets in an order to receive $10 off each ticket.
Everyone will begin at Gregs Our Place (an email with specific parking instructions will be sent closer to the event). After a brief brief pre-party (along with a complimentary drink and food to whet your appetite), five groups will follow a pre-determined route of five locations with five historic scenes before ending up back at Gregs Our Place.
June 21:  Girls Pint Out 'Mad Hatter Tea Party,' 6-8:00 p.m. at the Tick Tock Lounge. "Every year New Holland Brewing Co. goes a little mad as it brews, bottles and releases an entire family of IPA-inspired craft beers and spirits to celebrate their anniversary and the beer that put them on the map - Mad Hatter IPA. $20 ticket includes a flight of four beers served in tea cups, each beer paired with delightful food. You can also decorate your own Mad Hatter hat and take a photo in the Queen of Hearts photo booth and/or wear your silliest tea party hat! This is a very limited ticket event for women only! "
The Brews of Summer
Triton's Brew Crew travelled to Burn 'Em Brewing for a special collaboration of a double dry-hopped New England IPA brewed with hemp flour. "This 6.5% ABV IPA is brewed with Waimea, Ella, and Idaho 7 hops and dry-hopped with Liberty, Waimea, Ella, and Idaho 7 hops. 
Great Crescent Brewery reports "IN Orbit Re-entry is an India(na) Pale Ale crafted using only Indiana grown hops! Cheers! Good Things Happen in Aurora!"
Sun King King's Reserve Afternoon Delight, "A 2013 Gold Medal Winner at the Great American Brew Festival, is a bourbon barrel-aged Doppelbock with aromas of brown sugar and molasses accentuated with the sweet flavors of vanilla and wood from the bourbon barrels. ABV: 9.6% IBU: 23; single or 2-pack cans.
As part of their 20th Anniversary inventive beers, Still Mad Hopped Whiskey neat or on the rocks, available at a Mad Anthony Brewing Company location, "was distilled from our very own Good Karma IPA by our friends at Three Rivers Distilling Company. While this is only available in a glass, we'll let everyone know when and if we open up bottle sales." Still Mad features a dark amber color and notes of vanilla, a touch of caramel and a distinct spice from the hops used in Good Karma's brewing process. Good Karma's flavor cuts through with a light taste of citrus. The finish is smooth and rich.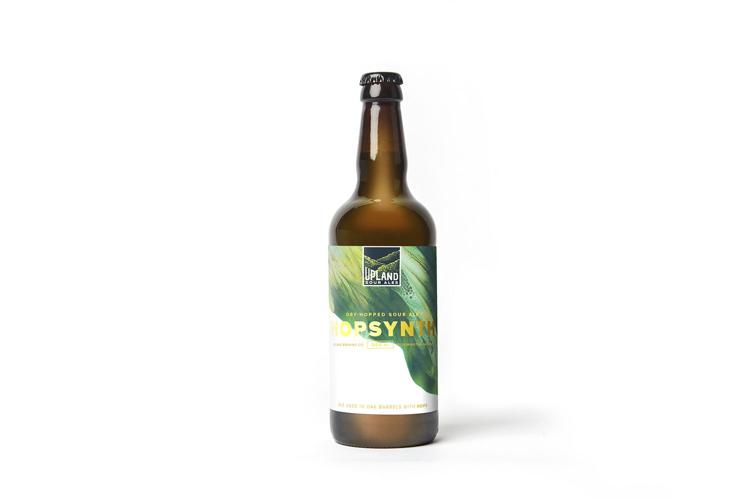 Upland Brewing Co. 20th Anniversary celebration swings off with new beer releases and tap takeovers across their distribution markets. Oak & Rosé is on draught and 500 ml bottles; Hopsynth and Boysenberry are on draught.
"It's exciting that our sour program brought home a gold medal at this year's World Beer Cup as we celebrate our 20th Anniversary as a brewery," said Dusty Howe, Director of National Sales "We've learned a lot in the past two decades and the proof of that is in the excellent lineup of beers our brewers are creating. Oak & Rosé is a new sour ale in collaboration with neighbors, Oliver Winery, with whom Upland traded a few cases of beer for oak barrels back in 2006 when they began experimenting with sours." 
While Upland has been releasing an Oak & Red and Oak & White blend using select red and grape varietals,  this is the first year they are using Chambourcin grapes, commonly used in rosé wines. 
"Oak & Rosé  sour ale will stand out amongst the crowd of other rosé grape inspired beers," said Howe. "Nuanced grape aromas infuse with pear and citrus notes of the base blonde beer. Moderate red grape flavor is balanced by tartness and complexity from the blended beer selection. Upland has been innovating with unique ingredient combinations and uncommon fruit selections, like pawpaws, plums and cardamom, guava and now boysenberry. Boysenberry was a single barrel experiment at their Wood Shop Sour Brewery resulting in floral, funky notes and intense boysenberry character."   
Hopsynth's label, produced by Young & Laramore Advertising and inspired by the artwork of Michael Cina, was recently recognized by USA Today as one of the Top 10 Best Beer Labels in a public vote. 
Brewing News
Isaac Arthur shared the Annual Report from Indianapolis-based CODO designs, detailing: What's trending? Who's pushing trends? Where are we most enjoying a pint away from Home? When do we know it's an authentic craft brew? How do we choose from a shelf of many?  
"I'm a cofounder of CODO Design, an Indianapolis-based branding firm founded on the belief that we can create better work by directly including clients in the creative process," added Arthur. "Since 2009, I've led branding efforts within the food and beverage industry, and spend most of my time traveling around the country helping to bring craft breweries and food artisans to market through foundational positioning and brand strategy, naming, package design, responsive web design, and environmental design. This work informed my recent book, the Craft Beer Branding Guide.
"Outside of CODO, I've turned most of my backyard into garden space. When not weeding and/or eating tomatoes, I spend my time home brewing and enjoying craft beer, woodworking, fishing, and chasing my newborn daughter around the house with my lovely wife."  
Cleveland-based Platform Beer Company is entering the Indianapolis craft beer market.
First out by Platform is Divine Geometry: A Smash Vienna Lager, in a can designed by Indy artists, Megan Jefferson and Jamie Locke. 
$1 from each six pack purchased is being donated back to the Indy Art Community, specifically RUCKUS Makerspace and Indianapolis Art Center.