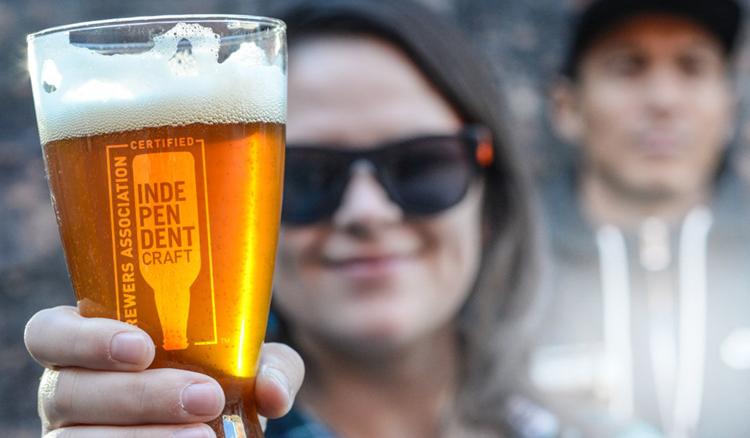 Is that beer you've just ordered at a bar, tavern, or restaurant genuinely craft or 'craft washed'?
Why does it matter?
Marketing honesty.
With the big-box folks unabashedly jumping on the craft beer wagon, in 2017 the Brewers' Association developed an icon for authentic craft breweries to affix to their branding. Mad Anthony is one of the first in Indiana to integrate the icon.
Mad Anthony and the other 169 independent craft breweries now serving small communities, close-by neighborhoods, and discerning patrons across Indiana are supporting our local and statewide economy across the p-board—payroll, purchases, philanthropy.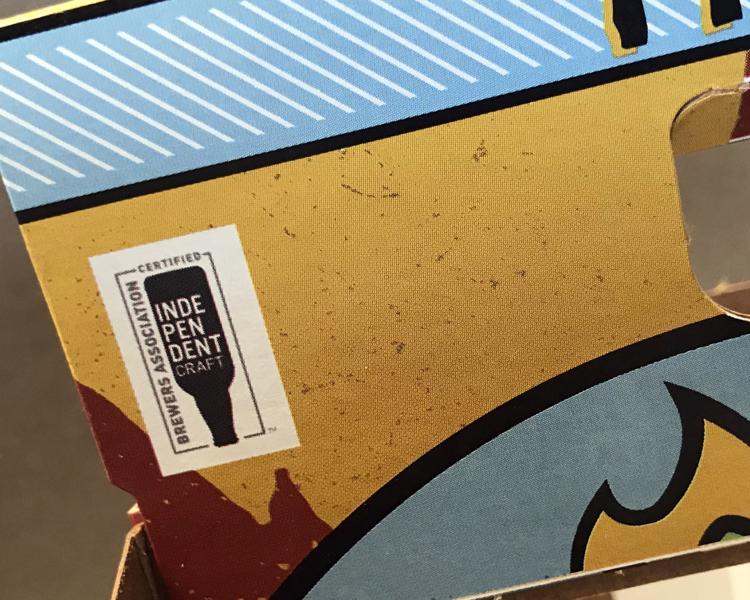 Craft brewers forge friendships across state borders and, in doing so, uplift through buddy-philanthropy. I see that happening with nationwide craft breweries coming to CANvitational and Sour Wild Funk Fest here in Indianapolis.
American Craft Beer Week (ACBW), which was May 14-20, celebrated more than 6,300 small and independent U.S. brewers through interactive participation—spot the independent craft brewer seal on bottles, cans, and paper packaging.
"Those who pledge to seek the seal on the ACBW page on CraftBeer.com will receive their very own independent craft brewer seal pin as a badge of their support," reads the news release.
"While beer lovers regularly enjoy their favorite independent craft beers, American Craft Beer Week is a special occasion that provides craft beer enthusiasts across the country with the opportunity to take part in a larger movement and unite for independence," said Jess Baker, editor in chief of CraftBeer.com. "This year, we encourage beer lovers to seek the seal and remind them to support independent craft brewers during American Craft Beer Week."
TwoDEEP's special ACBW release, "Sloppy in Turn 3 Summer Golden Ale," features Galena and Progress hops. U.S.-bred Galena adds a clean, mellow bitterness; England-bred Progress imparts aromas of grass, mint, sweetness, honey, and blackcurrant.
Last week, Triton Brewing Company tapped a new brew in honor of American Craft Beer Week. "We finally are tapping the Fez New England IPA at Triton Brewing Company," emailed David Waldman. "This is the rescheduled tapping that was originally postponed while we waited for federal approval. This New England-style IPA [NEIPA] was brewed here at Triton Brewing Company in collaboration with Burn 'Em Brewing and Sipp Industries and features Falconers Flight, Summit, Liberty, and Citra hops and hemp flour—a nontraditional ingredient. "
If you don't already have a copy of DrinkIN, the official publication of Brewers of Indiana Guild, pick one up at any Indiana craft brewery and learn about the ways these breweries generate a life of quality wherever you live.
"We support the campaign by the Brewers Association—which is effectively the 'national brewers' guild' in the same way we are this state's guild—to help craft beer lovers make educated decisions about what they purchase when they visit a brewery, grocery store, or liquor store," said Tristan Schmid, BIG communications director. "We've shared the BA's callout with our member breweries to promote #IndependentBeer and encourage their fans to #seektheseal. You'll see us begin using the BA seal in promotions for our annual fundraising events like the upcoming Indiana Microbrewers Festival [July 28 at Military Park in downtown Indianapolis].
"Many of our member breweries also proudly display our Guild's 'Drink Indiana Beer' insignia—a spin on the state flag—on their doors, merchandise, and beer packaging, and we're proud that many of our member breweries will feature our icon alongside the BA's seal to make it easier for beer enthusiasts to recognize independently brewed craft beer more easily."