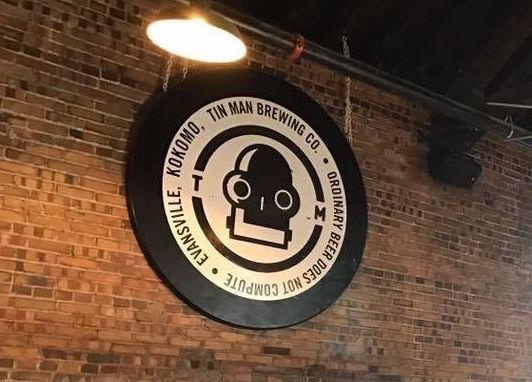 Tin Man Brewing Co. hit a blip in 2017, five years after opening as Evansville's second modern craft brewery, joining Main Street Brewing at Turoni's, and subsequently helping another handful of craft breweries find their niches. 
Since 2012 Tin Man's line-up of brews has been gaining awards and a following, with distribution in Indiana, Kentucky and Nashville, Tennessee. 
Tin Man in Evansville opened as one of the first craft breweries in the U.S. to use a mash filter system as a basic part of their commitment "to sustaining a hospitable environment for all living and mechanical beings [by utilizing] innovative processes to minimize waste and maximize taste."
While the beer has found a large and captive audience, the restaurant attached to the brewery just couldn't find its sustainable following. In mid-March of 2017 owners Nick and Sara Davidson posted the closing of the restaurant on Facebook.
 "We entered the brewing scene with an eagerness and enthusiasm that can only be described as blind passion. We love craft beer and always will. Sometimes, as a business owner you hold out longer than you should because you believe things will 'turn around.' But things never did. It took us too long to figure out our tasting room/ restaurant/ brewpub dynamic; and our production brewery has been burdened with the responsibility of keeping both aspects of the company open. We no longer have the resources to keep that relationship going and it's with a heavy heart that we announce that we must close the [restaurant and] tasting room."
The announcement stated the brewery and distribution of beers would continue as usual.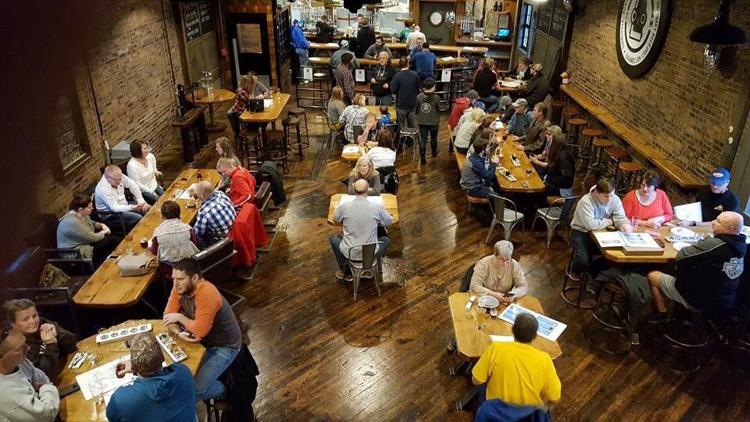 Patrons of Tin Man outside of Evansville didn't feel affected. Tin Man had just a few months ago replicated its Evansville story of resurrecting a historical structure, this time in Kokomo's long-vacant train depot, which they outfitted as a fully operating brewery for local consumption? It all seemed fine.   
But in April the word was, Tin Man as an Evansville-based production brewery needed financial help for the long haul. Lovers of Circuit, Rivet, Overlord, Damascene, Dry Cell, Ingot and Weld, as either a cranberry or rhubarb sour ale, held their breath. Some of us began to hoard favorites. No way did Kokomo have the capacity to fill the reach.
Good news came on June 17, via a news release: "Neace Ventures Acquires Tin Man Brewing Company. Kentuckiana-based venture capital company adds Evansville Brewery to Portfolio" 
Simultaneously Sara Davidson, Tin Man Director of Marketing/Owner, shared Tin Man's specifics with NUVO.
"Nick will remain brewing as he always has in the Evansville facility. The Tin Man brand will move full steam ahead with all our current beers in production remaining in the line-up. We will continue our distribution in Indiana, Kentucky, and Nashville, Tennessee. 
"We're so excited that this partnership is giving us the opportunity to continue growing as a craft beer company. We look forward to the future and what we can bring to Indiana craft!"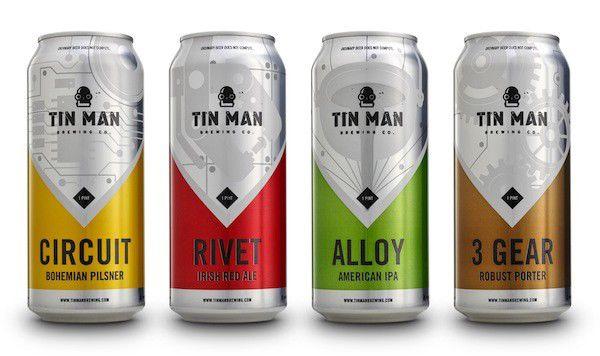 When NUVO expressed concern about Kokomo, Sara confirmed, "We're still involved in our satellite brewery in Kokomo, with Jack Sramek heading up brewing there. Jack has worked for over two years at the Evansville facility and has complete knowledge and know-how of the Tin Man brand. There will be no changes at the Kokomo location. We believe our uniqueness comes from our recipes, and with both Nick and Jack at the helm that uniqueness will be retained despite the technical differences in the brewing systems."
In the official news release from Neace Ventures announcing the acquisition of Tin Man Brewing Company, Neace Ventures President Brad Estes stated, "The synergies that this fine company brings to our food and beverage portfolio are countless. We proudly welcome the Davidson family into the Neace Ventures family." 
The news release carries an affirmation from Nick Davidson, Tin Man Brewing President. "We're very excited about this partnership. We have always been a family business, and now we're becoming a part of a bigger family."
The June 17 news release, coming from Neace Ventures headquarters in Louisville, continues with these details: "The acquisition, which was prepared by Middleton Reutlinger and financed by German American Bank, expands Neace Ventures' food and beverage portfolio, which already includes Old 502 Winery, Falls City Brewing Company, Over the Nine, and Brownies "The Shed" Bar and Grille. It also affirms Neace Ventures' commitment to communities and partnerships."
"Falls City couldn't be happier to welcome a new sister company. Tin Man's brand reputation speaks for itself and its people are a class act," said Falls City [Brewing Company] President Shane Uttich. "Our entire team is excited."
This current Falls City Brewery has its own colorful story of resurrection from the original brand that operated 1905-1978, surviving Prohibition as an ice and beverage company producing soft drinks and near beer, resuming beer operation in 1933, in contention with Evansville-based Sterling Brewers, which also reopened in 1933, closed in 1964, and with new ownership reopened in 1972 until 1988. 
Lovers of craft beer, along with lovers of brewing history, are assured hours of bar stool conversation, particularly along the Ohio River where some folks still recall brewery rivalries between Louisville and Evansville .