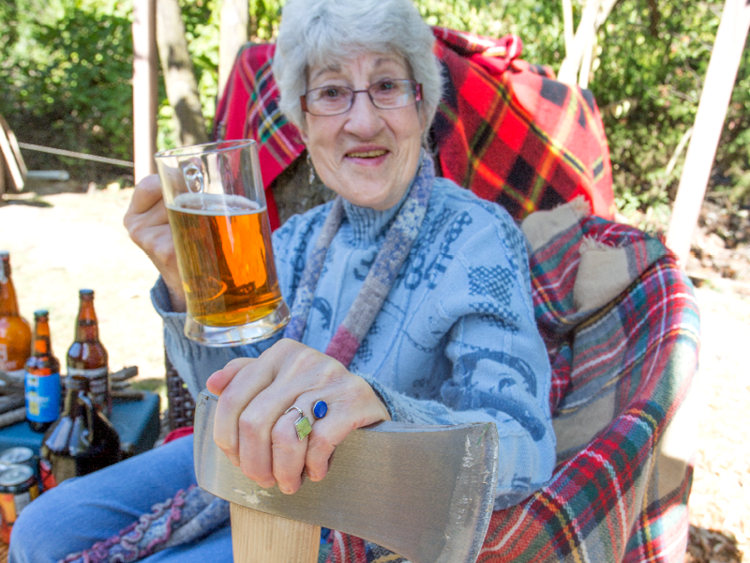 Nov. 24: "Beer Friday" kicks off Tin Man Brewing company's 5th Anniversary Celebration with the Can Release of Bourbon Barrel Aged Csar RIS, specialty brews on tap, anniversary glassware, and more. Show up Central Time noon-11 p.m., just off the Ohio River. [Watch NUVO next week for more of this story] 
When Cannon Ball Brewing opened a year ago, the neighborhood was pleasantly quiet. People stopped by to watch the brewery build-out at the corner. They shared stories about the vibrancy of the location before things went quiet. Now, Mark and Tania Swartz and Erin Kem and the neighborhood are in the center of a buzz. Mark said it's a bit heady, after months of hands-on work leading to the 2016 opening. He just emailed a special salute, "We are doing the anniversary party on Sunday because my wife Tania gets home late Saturday.  Since she travels so much [for work] people seem to forget what a huge part of our success she is and I wanted to make sure she is here to enjoy the day."  
Food and beer have been the dual draws to Cannon Ball. For Nov. 12, Mark reports, "We are roasting a goat on Saturday and Erin will be preparing goat Ropa Vieja for the anniversary. We are planning an outdoor beer garden and live music. We also will have a couple of special beers that are in West Fork Whiskey barrels. Nov. 4 was their grand opening and the whole corner was crazy. We were turning people away at both places. "
Great Crescent's 9th anniversary is a prelude to their first decade all-out celebration. As Indiana's first designated artisan brewery, founder/brewer Dan Valas previously has replicated the pre-Statehood New Harmonist beer recipe and has made current Aurora's beer and spirits legacy. Special tappings on Nov. 11 include "IN Orbit India(na) Pale Ale" brewed with a blend of 2017 harvested Chinook, Tahoma, Nugget, Michigan Copper, Cascade, and Pacific Gem hops grown at seven Indiana hop farms, including: Indy High Bines, Howe Farms, Crazy Horse Hops, Liberty Hop Farm, Tigerclaw Hop Farm, Waltz Valley Farm and Avlahare Farms. Dan, Lani and Joe Valas drove their Ambrewlance to each farm to collect the hops.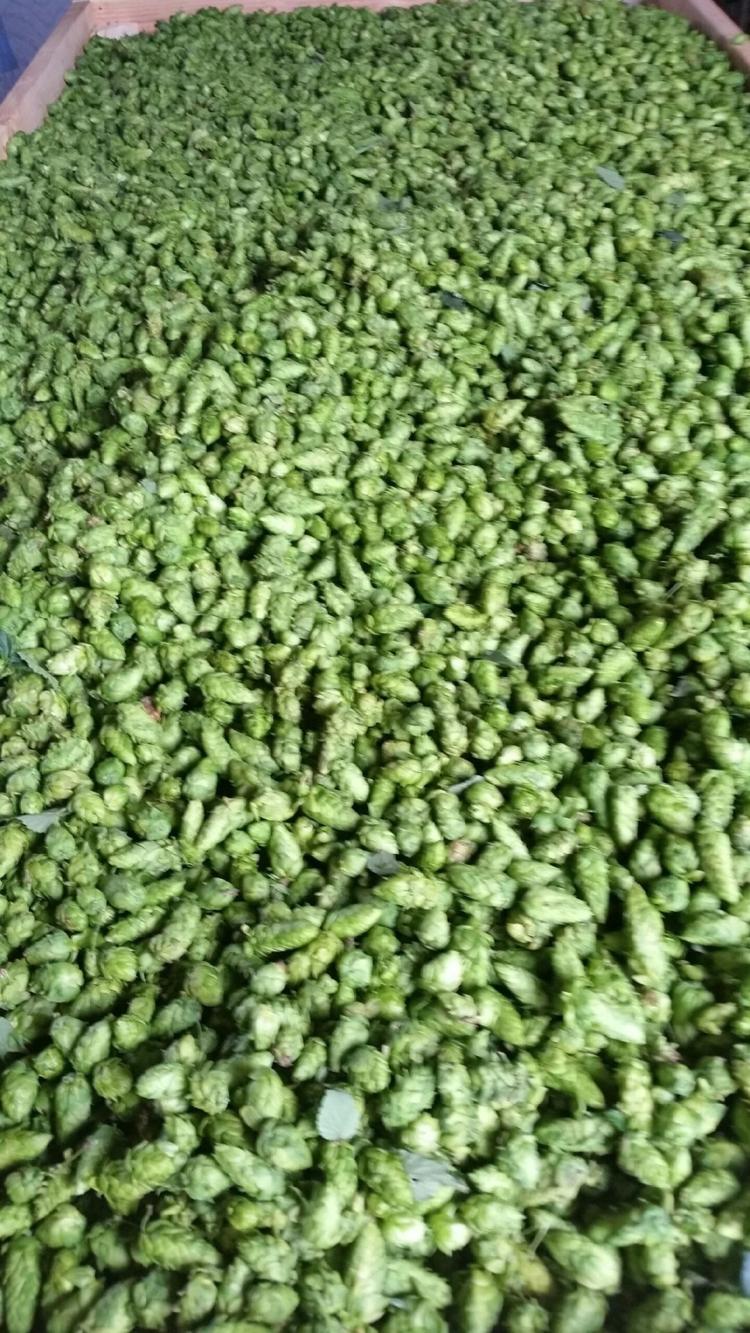 Great Crescent created The Gaff Brothers Legacy Beers to benefit the Crescent Brewery Caverns Park in Aurora. The original storage caverns are the only remnants of Aurora's first brewery, opened in 1870. "Chocolate Brown Ale," made with Indiana malted barley is aged in 95% rye whiskey barrels. "Industrious Stout" has been aged in Jack Daniels barrels and will be a 9 oz. pour in a keepsake Jack Daniels glass. 
Along with the new beers, Great Crescent is pouring their popular lineup including 2016 homebrew competition winner, "Altered Space Monkey," brewed in collaboration with Four Monkeys Brewing.
Great Crescent opened as a nanobrewery in 2008, moving up to 10bbl system in their present location with an onsite taproom and restaurant serving hearty sandwiches.   
Deemed a huge success by attendees and brewers in inventive costumes, the pre-Halloween return to Opti Park will have a 2nd Annual. Brewers of Indiana Guild spokesperson Tristan Schmid reported, "Details are not confirmed, but the Guild is aiming to hold another Broad Ripple Beer Fest in 2018.
"Thanks to attendees, we were able to donate $3,375 to our charity partner, Asante Children's Theatre. The Guild gives $3 from every ticket sold to fest charity partners.
Through "Drinko," ring toss, and keg toss games, an additional $640 was raised for the nonprofit organizations Optimist Club – Friend of Youth, Indiana Coalition to End Sexual Assault, Alternatives, and Indiana Coalition Against Domestic Violence.
More Happening  
David Waldman at Triton emailed: Welcome to November in Central Indiana. It may be gray, but that's okay because we have craft beer, notably, "Wet Hopped Harvest Rail Splitter IPA" in growler fills  and the fruited Gose "Barn Phantom with Key Lime" is on special. 
New Day Craft mounts rotating month-long art exhibits; Justin Vining and Johnny McKee's experimental works are up for November. "Starting Nov. 7 we're doing Tuesday $4 off all varieties."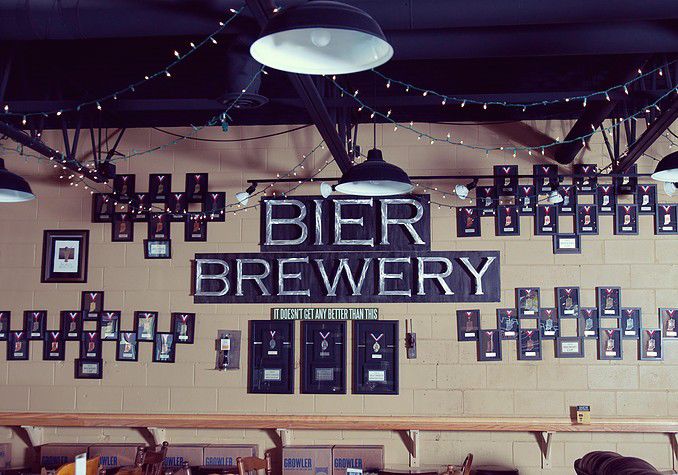 Bier Brewery just brought up Pumpkin Porter in the Taproom and announced "Weizngoot now is located in three different concession stands at Banker's Life for Pacer's games: Bar 1: SE side of Main Concourse; Bar 2: Northside of Balcony Level; Bar 3: Courtside Club. For Indy Fuel games, Bier Brewery Lounge [with a choice of 4 different Bier beers] is located behind section 116 on the NE side of the Coliseum and PDG is available throughout the Concourse Level concession stand at the Coliseum. "Look for our Bier tap handle." 
Mad Anthony announced "Mad Anthony Ants IPA" is the official beer of the Fort Wayne Mad Ants, available at the Memorial Coliseum Rooftop Lounge "The crushable, citrusy beer that is ready for every fast break and buzzer beater" clocks in at 4.5% ABV, 45 IBUs. 
Koelschip's newest Central State release, Land Yacht IPA with pineapple and guava, is on draft and carry out 4-pack.
Oaken Barrel's Pumpkwan Ale is back. "Once voted "Best of the Show" at the State Fair Beer Competition, this complex yet smooth tasting fall beer was described as a "Liquid Pumpkin Pie" by one of the judges. With an ABV 9.3%, we are limiting only 2 beers per person," emailed owner Kwang Casey. 
"Pumpkin Thief" is up at Black Acre, reportedly with 60 pounds of pumpkin per each 3bbl batch, and spices to fill out the corners.
Bloomington Brewing has "Hoosier Harbor New England IPA" newly up at Lennie's. Still on is B-Town Citra Hop Pale, "imparting intense melon and grapefruit aromas; light-bodied with fresh hop flavor and a smooth, crisp finish."  Forthcoming for the closeout of 2017 is the dark-as-night Krampus Imperial Black IPA, fully stoked to make Winter a wonderland. It calls out for a toast to retired BBC brewer Floyd Rosenbaum and the brewing team of Nick Banks and Jim Wheeler now carrying on tradition.
Half Moon in Kokomo reports, "We brewed this deliciously hardy Maple Stout from Indiana maple syrup; roasted coffee and chocolate-like flavors are topped off by the rich maple aroma."   
Chris Knott reports FLIX "Right now has a slew of hoppy stuff:
Dr. Zeus Imperial IPA with Columbus, Citra, and Mosaic - 9.4% ABV, 100 IBU
Zombie Skin Imperial Red Ale with Chinook, Amarillo, and Cascade - 8.5% ABV, 90 IBU
Paleophonic APA with El Dorado and Bravo - 5.5% ABV, 45 IBU
Nebulas Hazy/New England IPA with Citra and Mosaic - 6.5% ABV, 55 IBU
February 2017, Knott was named the Sr. Brewer for all of Flix Brewhouse, "which means I'm still in charge of beer production in Carmel, but I'm also responsible for all of the planning and construction of the breweries going forward. We have three new stores opening next year in Chandler, AZ, Little Elm, TX, and Madison, WI. 
"Sara Turner joined FLIX Carmel as my new assistant brewer at the beginning of September; Sara brings three years of experience as the assistant brewer at Oaken Barrel."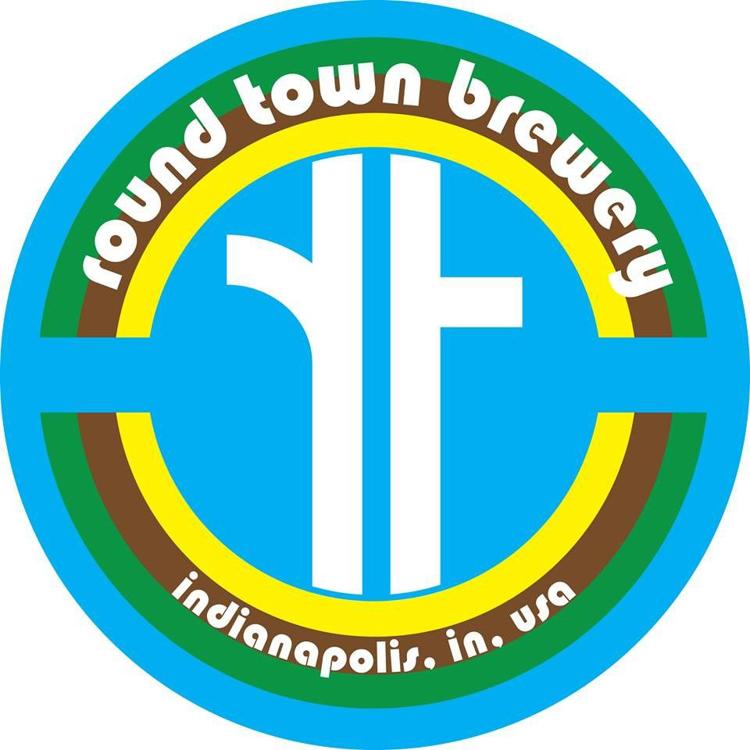 Nov. 16 Round Town will be partnering with Big Brothers Big Sisters of Central Indiana for this month's Pound of Cure in the tap room. 16% of pint sales and 100% of raffle earnings will be donated to these great folks. 
RTB also has a call out for growler hoarders: "In an effort to maintain our environmentally friendly practices, Round Town will load $2 onto a gift card for every Round Town Growler that is brought in to be cleaned, sanitized, and reused. We hope you keep one for your own use of course, but for those of you who have them piled up in your car or in your kitchen (you know who you are), you might as well turn those empties into more beer." Round Town now is offering a rewards program called the Inner Circle. Stop in to learn more. 
Day-by-Day
Nov. 16: Sun King  first time can release of King's Reserve Caramel Apple Tripel Ale Aged in Rum Barrels 
Nov. 18: La Pour Brew & Wine Fest 2017 at the LaPorte Civic Auditorium, 12-4pm. This end of the season craft beer and wine festival celebrates many local and national breweries with great food, craft beer and music. All proceeds benefit DeCamp's Band of Brothers Foundation and its effort to renovate Clarke Park. 
Nov. 22:  Triton, 3-10 p.m.  release of  Convoluted and Hazy IPA, "inspired by the great, hazy and juicy IPA's made in New England. We didn't lose our way on this interpretation of the style, as ours features Mosaic and Citra Hops and is uniquely Triton. We aren't inspired by their football, but their IPA's aren't half bad! Available in 16oz cans and on draft," emailed David Waldman. 
Nov. 25: Bier Brewery is throwing the best post-Thanksgiving "left over" party.  Enjoy deep fried turkey infused with Pumpkin Ale, honey and butter! They will be deep fried throughout the day by Rick Cole, with sandwich fixin's and complimentary side dishes from various local restaurants. 
Donate for a plate!
All monetary donations will be sent to Midwest Food Bank. 
Coming Up
Dec. 1: 4th Annual Indiana Taps and Touchdowns at the pavilion at Pan Am Plaza, 5-10 p.m. 
Dec. 9: Redemption Alewerks, 9:30-11 a.m. "Berliner Weiss bar and Barrel Aged Release Party."