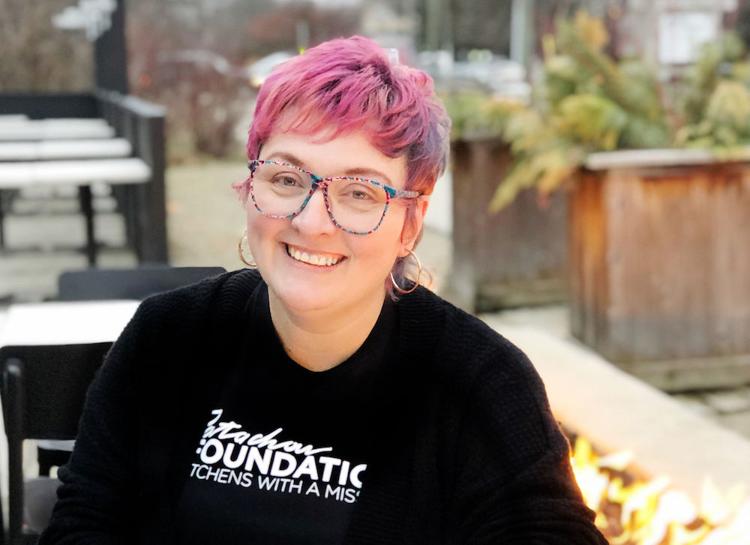 The Patachou Foundation has announced Chef Twinkle VanWinkle as its new Executive Chef. Van Winkle will be tasked with managing the Foundation's after-school and summer meal programs, serving more than 1,200 kid-friendly meals each week to food-insecure school children in Indianapolis.
As part of the program, she will "create and prepare menu items with petite palates in mind and collaborate with the Foundation's leadership on food-related curriculum for the nonprofit's hands-on, proprietary Food Explorers Club program" according to the press release announcing her hire. 
"Cooking for people is how I show my love. It's how I grew up," says Van Winkle. "I'm so excited to share my love of real food with these kids and hopefully spark something in them that lasts their whole lives."
A resident of Indianapolis for more than a decade, Van Winkle brings more than 24 years of professional cooking experience to the job, in addition to serving as board chair for Slow Food Indy and being a member of Indy Women in Food. 
"Chef Twinkle brings creativity, authentic passion for community, knowledge about sourcing local ingredients, and a desire to teach young people about simple cooking with real ingredients," says The Patachou Foundation's Executive Director Matthew Feltrop. "She is the perfect fit for our lean organization's impact now and for our growth in the future."
Patachou restaurants in include Cafe Patachou, Petite Chou, Napolese, Public Greens, and One Fourteen--a "luxe micro bar, dining and listening room"
---