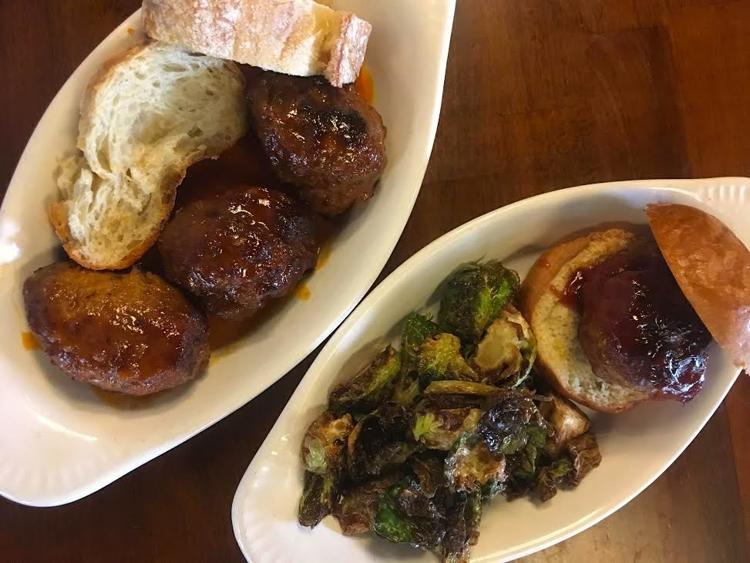 Indianapolis is a city of monuments. Outside of Washington D.C., we have more monuments to war than any city in America. Throw in shrines and statues to politicians, pioneers, and poets, and you'll find Indianapolis is awash with bronze and marble tributes to our embattled forefathers.
Foremothers? Not so much.
Aside from the recent Mari Evans mural on Mass Ave, there are few, if any, monuments to the women of Indianapolis, their contributions, or their accomplishments in our metropolis.
Should you go looking for women of Indy's past, you might head to a small bistro at 870 Mass Ave called Mimi Blue. While it may not be a monument in the traditional sense, it is certainly a testament to an Indianapolis woman who left an indelible mark on those who knew her best.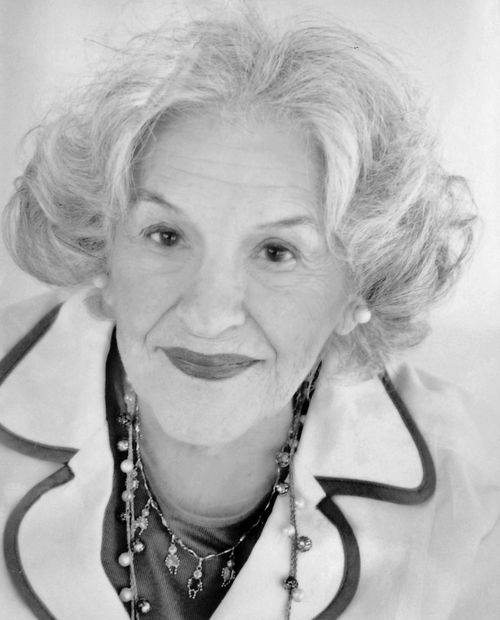 Mildred "Mimi" Bluestein was born in Indianapolis in 1920. The daughter of Russian immigrants, she grew up in the close-knit Jewish community just south of downtown at 1103 S. Illinois, in a house adjacent to her father's store.
Mimi graduated from Shortridge High School in 1938, in the same class as Madelyn Pugh (who gained fame as a writer for Lucille Ball) and two years ahead of Kurt Vonnegut. In her senior yearbook, she says she's going to be a fashion designer after graduating from Indiana University. A young soldier stationed at Fort Harrison seems to have given Mimi a different post-college plan, however, and she became Mrs. Jack Kosene in March 1943.
When she died at the age of 91 in 2011, Mimi Blue left behind a family who remember her as a woman of fine manners and an easy social grace. They also remember her as a wonderful cook whose kitchen and dining room brought neighbors, family, and friends together over food as delicious as it was comforting.
It's been three years since the family opened the Mass Ave bistro named in honor of Mimi Blue. Two northside locations have followed: one at the Fashion Mall at Keystone at the Crossing and another in Carmel on Old Meridian Street. The menu is simple, it's mostly fresh takes on classic meatballs and sides, but the results are surprisingly satisfying.
First of all, the meatballs are damn good—whichever version you choose. I've had and liked the classic, beef, and vegan options. There's turkey meatballs, as well, if you're avoiding red meats.
Your next task is to choose a sauce, and that's where it gets tricky.
Traditional marinara or the spicy bolognese sauces are perfect with the classic meatball—itself a blend of spicy Italian sausages. Add a side of linguini if you want pasta and some old world authenticity.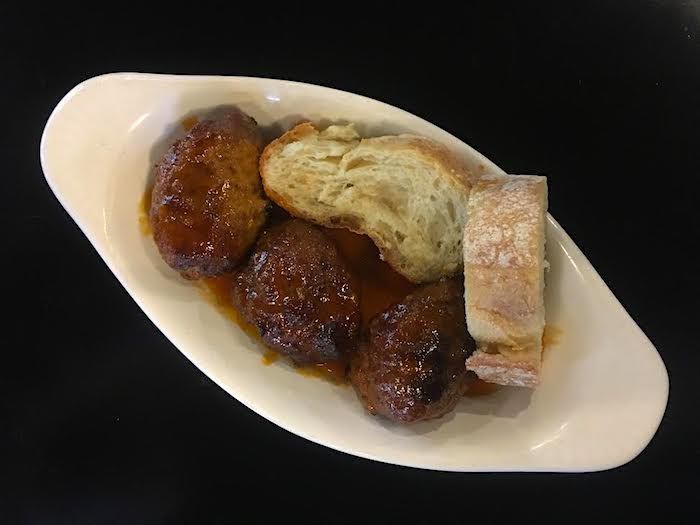 There's a mushroom gravy or a garlic cream sauce if you are craving something more earthy, both of which I enjoyed with beef and vegan meatballs. There's also a bourbon bbq sauce that should be put to much wider use. Mimi Blue Ribs, anyone?
I can't speak to the cilantro sauce because it's the devil's weed and I don't let it near anything I plan on eating. But I can tell you the honey sriracha is one of the best tasting things I've ever put in my mouth.
Like the bourbon bbq, the honey sriracha sauce works best for me with the beef (or vegan) meatballs. I tried them with the classic, but the Italian sausage is just too powerful and creates too much competition for the more subtle and layered flavors of the sauces.
In between bites of meatballs, you've got a wonderful choice of side dishes to enjoy. There's a dirty mashed potato that neither your grandma nor mine could possibly outdo, plus generous portions of mac and cheese, white beans, polenta, or veggies.
If I rush through those side options it's only to save room to rave about the fried Brussel sprouts. While I've seen it offered elsewhere since, my first trip to Mimi's was also my first time having them served this way.
What kind of crappy upbringing did I have to never once be offered this divine vegetable in any manner that resembled Mimi's? This is clearly how they were intended to be prepared and how I intend to eat Brussel sprouts for the rest of my life.
Prices at Mimi's are affordable, if you pay attention and share.
Meatball dishes are $10-12 depending on the quantity and sides are mostly $7. Two of each and you're close to $40 before the bar tab. It would be easy to splurge, and by all means do if you can afford it, but it's just as easy to enjoy great flavors and filling portions on a budget.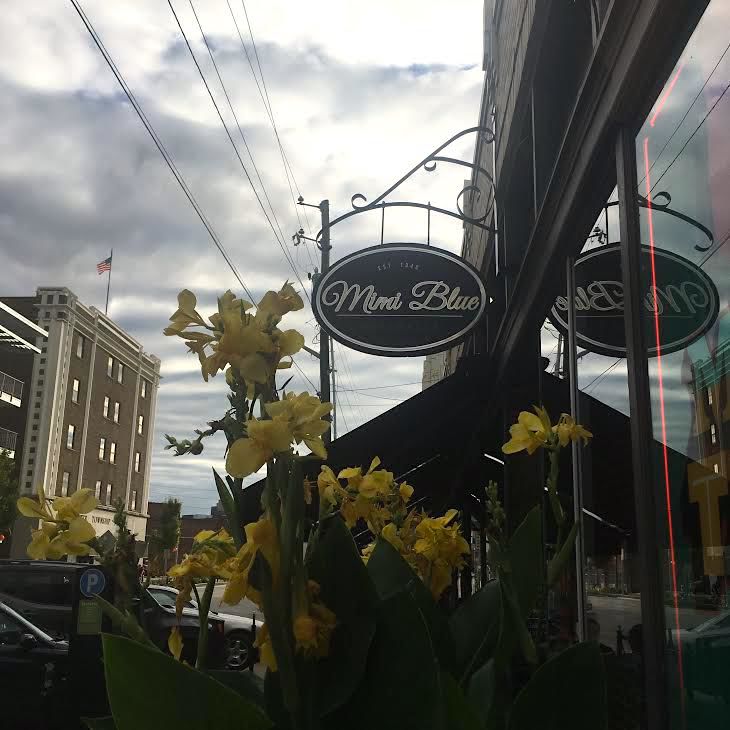 Which makes sense for a restaurant meant to honor an Indianapolis girl who grew up not far from here. At its core, Hoosier hospitality is about treating strangers as kindly as you do family. If Mimi Blue was as generous as her grandchildren remember, she'd make a place for everyone at her table.
And if that's not a testament to the women of Indianapolis, I don't know what is.