The past two and a half years have been some of the best I can remember of my personal life. I have been able to meet so many wonderful people from around Indianapolis who are changing our culinary landscape in amazing ways. I've learned more about this city than I could have ever imagined, and I've had the pleasure of sharing this newfound knowledge with NUVO's readers.
In that time, I've also purchased my first home, rescued a dog and brought it into our little family, and got engaged to the love of my life. And so, even though it's a tough decision, I know that it's time for me to move onto my next big adventure, and so I'm leaving NUVO—even though you'll still see me freelancing now and again. With that news, I've been asked to share my favorite stories that I've written over the past few years. And so, in no particular order, I've included them here. If you read them, thank you for supporting me as a writer and editor and supporting NUVO as an alternative-news source. If you haven't, I would suggest going and reading (or watching) them now, because they shed a light on some of the best people I've met during this gig.
It has truly been a pleasure writing for you. Thank you for reading.
Cheers,
Cavan McGinsie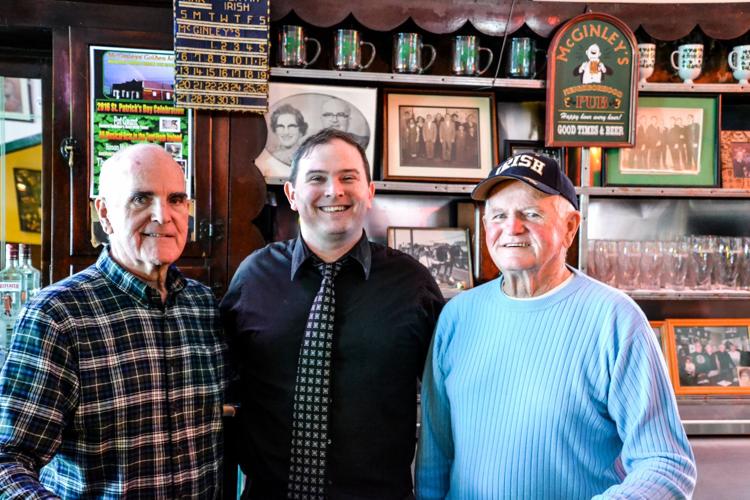 80-plus years of the Golden Ace
Sitting down to write the story of the Golden Ace Inn after a few hours of chatting with the McGinley family was the first time I felt genuinely excited about the story I was getting to tell about Indianapolis' food and drink scene. I had been at NUVO for a few weeks, and I was still over the moon about the position I found myself in. In those weeks, I had done quite a few listicles while still getting my head wrapped around the new job. But sitting at the well-worn bar of the Golden Ace with a Guinness in hand, chatting with Joe, Chuck, and Jimmy McGinley about the bar their family has owned and operated for over 80 years, I knew this was the place I needed to be.
It felt wonderful to have the opportunity to share the McGinleys' story with the public. Not that I was the first person to ever write about one of the best Irish bars in the country. But the McGinleys are some of the friendliest, most hospitable people I've met during this gig, and I was beyond happy to share their story. And if it led anyone into their business, even one person who had never been before, then I felt that I had done my job. I knew that was what I wanted to do—to hear and share the stories of the people who make Indianapolis' food-and-drink scene what it is.
Get to Know the Indy Bartenders in the USBG World Class Regionals
This was simply a fun story. I got to meet five of the best bartenders in the city as they all were heading to compete in one of the biggest cocktail competitions in the world. We all met one afternoon at The Brass Ring for a photoshoot. It led to a couple rounds of Miller High Lifes and a long conversation. It also led to a newfound love of negronis for me when almost all of the bartenders said it was their drink of choice and made me revisit it after not having one for a few years.
I also ended up being able to attend the competition, which gave me a greater appreciation for everything that goes into being a top bartender. It was incredible seeing how much goes into each aspect of crafting a cocktail, especially how focused the bartenders were on the hospitality aspect. If you ever find yourself complaining about a cocktail costing $12, pay more attention to everything that goes into it. There's a good chance that you'll find that it is much more than just a drink.
We need to talk about a major issue in the food and drink industry
From the bartenders story I met Josh Gonzales, the co-owner of Thunderbird in Fountain Square. Josh was always helpful with stories when I would reach out to him and he also runs one of my favorite bars in the city. He would always happily greet me and my fiancé when we would visit Thunderbird and I've been incredibly grateful for his hospitality. But, during all of this Josh was dealing with some inner demons stemming from alcohol issues. He made a decision to cut back on drinking for a short amount of time which led to him quitting completely.
He then held a small event at Thunderbird where he invited other people within the food and drink industry to come in and have an open and honest conversation about issues with addiction in the industry. I went because I had dealt with these issues myself when working in the industry; it's easy to fall into an unhealthy relationship with alcohol when your surrounded by it every day. The conversation was one of the best things I've ever been a part of and I think it shed light on a major issue. I received more response to this article than any other during my time at NUVO from people thanking me for writing it and sharing their own personal stories. It's the one story I wish I had gotten the opportunity to expand because it truly is a major issue that needs to have light shed on it so the conversation can continue and they can begin to make changes to becoming a healthier industry.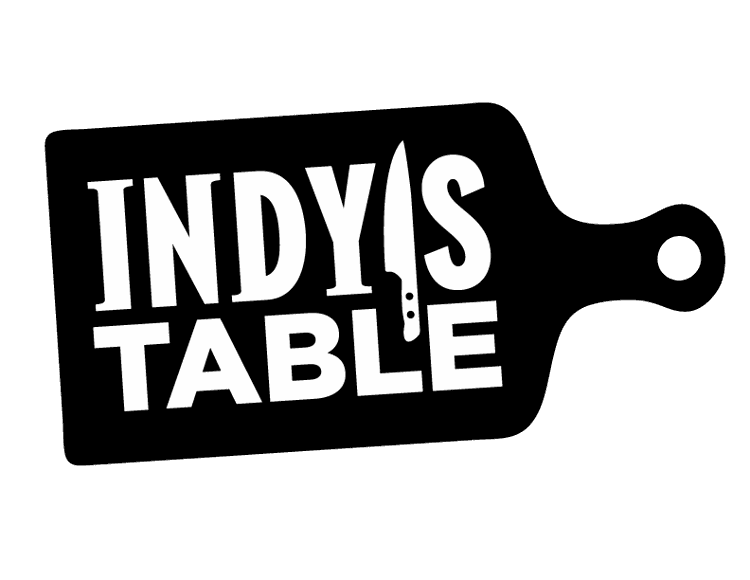 Creating an online video series going behind the scenes of Indy's food-and-drink scene has been one of my biggest goals for a long time. So when I was greenlit to make this series, I couldn't believe it. Even though we only made a handful of episodes due to time and budget constraints, I still love every single one of the episodes. I truly loved making each episode, working with Joey Smith, Bryan Heck, and Kiki Jones to use a visual medium to tell stories of some amazing people.
Each episode felt so different to make, from the fun, goofy Love Handle episode with the incredibly talented and cute Benedyks to the three-day, fiery shoot watching Aric Geesaman make a chef's knife for his company Ash Blæds. It also felt wonderful to be able to present the amazing chef Greg Hardesty with a tribute episode to go along with his NUVO Cultural Vision Award. Of all of the things I did during my time at NUVO, I am most proud of this video series.
Cultural Vision Awards 2016: Food + Flanner Farms Will Feed the Biggest Food Desert in Indianapolis
I met many amazing people in this position, but the one who maybe blew me away the most was Jonathan Lawler. In my first year of picking winners for the CVAs, the selection came to mind as soon as I heard about Lawler's goal. He planned to grow and give away 600,000 pounds of fresh produce to help fight hunger in Indianapolis.
I reached out to Lawler and drove out to his farm in Greenfield, Brandywine Creek Farms. Walking around his family farm, talking to him, his wife, and children, and seeing their full fields, I knew this was a special group of people doing something incredible. Since that first meeting, I have met with Lawler and his family many times, and every time it is because they're doing another amazing thing. They now are growing food and building working farms all over Central Indiana from Shelbyville to Fishers to Downtown Indianapolis.
For a city that is surrounded by farms, Indianapolis has more food deserts than any other city in the country, and it's not just the city itself that has low food access. It's a common problem throughout the state. Seeing the Lawlers as they work to tackle hunger in their communities has been one of the most inspiring aspects of my job. A conversation with Jonathan is always immeasurably interesting and eye opening; his thoughts on our food systems are some of the most unique and good hearted that I've heard. I hope to someday see all of his family's and volunteers' work become a new norm in changing Indiana's food system to be more self-sustaining and community focused.
Inaugural Event Raises Awareness and Funds for Brain Tumor Research
While Jonathan Lawler inspired me with his viewpoints on our food system, I've met endless amounts of inspiring people over these few years. Adam Hayden is one of these people; Hayden's vitality and love of life inspired me. Hayden was paying his way through grad school by bartending at a few of Indy's most popular bars such as Libertine and Bar Rev when he was diagnosed with a terminal brain cancer. While Hayden could've given up, he, his wife, and their three kids have taken the terrible news and worked their hardest to make the most out of the time Adam has left.
Hayden has worked on raising awareness and funds for research to find cures for people with illnesses similar to his. He has gone to D.C. to speak with politicians about funding brain-cancer research. He has opened the dialogue about facing death, which he views as an important step that needs to be taken in our society. And through all of this, he has kept a written record of his journey on his blog Glioblastology. Give it a read. It will inspire you to live a better life.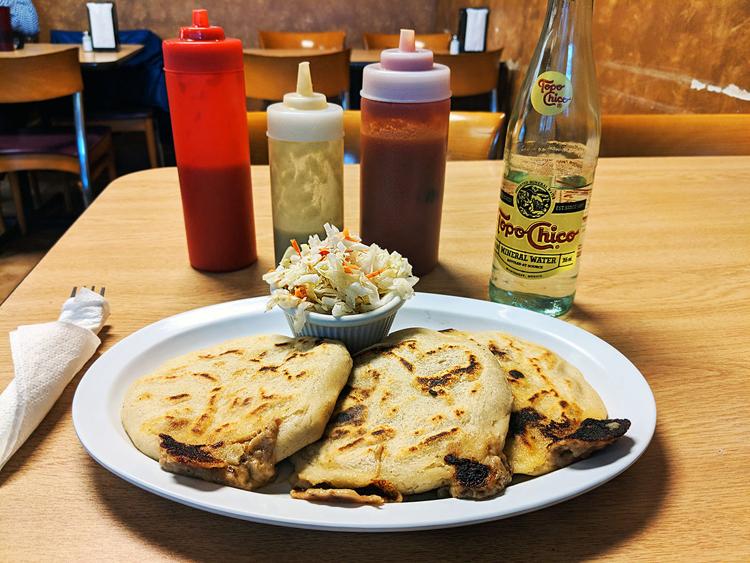 Eat Your Way Around the World at These 22 International Restaurants in Indianapolis
Some stories I've written have been eye opening and world altering, and others have just been a bit of fun. This story was nearly a teeter-tottering effect of these two worlds. I spent a few weeks eating cuisine from all around the world without leaving Indy. First of all, it was a mouthwateringly fun story to write because, damn, Indy has some amazing international cuisine.
I found some of my favorite meals around this city in places I typically haven't found myself going. But the best part was sitting down and speaking with some of the business owners. Whether they were from Russia, Pakistan, or Ethiopia, the conversations I had were beautiful and opened my mind to new cultures and cuisines. It reminded me that the easiest way to break down borders is to break bread. It's a lesson I will take with me throughout my life.
100 Years of Hospitality at the Workingman's Friend Tavern
Much like my first big story at the Golden Ace Inn, this story was focused on a family owned place that has been serving this community for a long, long time—a century to be exact. Becky Stamatkin is one of the most wonderfully kind people I've met during this journey. Our hour-long conversation was open and honest. There were some tears in there, but there were many laughs too, and in the end, I knew I had a solid story about Becky's family.
I've now taken 300 copies of that NUVO edition out to the Workingman's Friend because people were picking them up and reading them about as voraciously as they eat those famous crispy burgers. Stamatkin signed quite a few of them for regulars and newcomers alike—I have a signed one in my living room. What I loved about this story was sharing the history of places like the Workingman's Friend, places that have stayed pretty much the same forever, and that's what is charming about them. I also love that after my few conversations with Becky over the few times I've been in recently, I have a new friend, and she cooks a mean burger.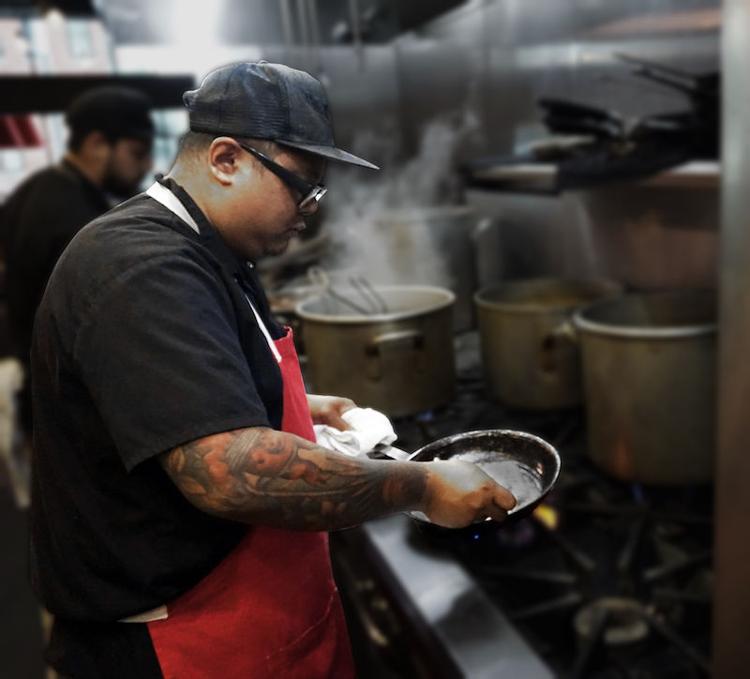 And for my final article as an editor of NUVO I decided to do an article about Rook's chef and co-owner Carlos Salazar. I met Carlos right around when I first began here, and I've wanted to do an article on his food since then, but somehow it always slipped by. When I knew I was leaving, I had to take the opportunity to highlight everything Carlos is doing at Rook because it is consistently my favorite restaurant in the city and has been for years. 
I sat down last week with Carlos and talked to him about being the only restaurant in the city doing Filipino cuisine. He also shared what led him into the kitchen, what he thinks of Indy's culinary scene, how he is always learning, and how, after years of being in the kitchen, he is still excited and happy to be cooking. I also got the chance to taste some of Carlos' favorite dishes and it was a great way for me to go out.
Make sure and check stands (or right here on NUVO.net) next week for that full cover story. And more importantly, head to Fletcher Place and get a taste of the food Carlos and his team are pumping out at Rook. Don't miss out on one of Eli's cocktails while you're there, too. I hope more and more people recognize the genius of this place.