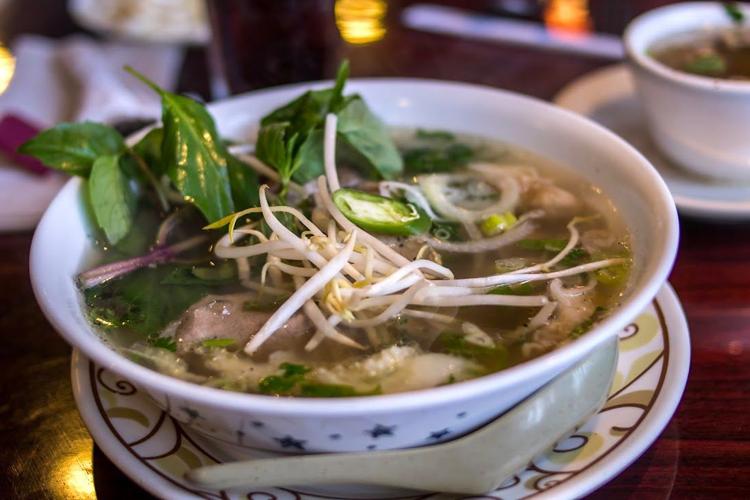 The international makeup of Indy's westside has given rise to one of the city's most diverse and abundant areas for dining. Family restaurants featuring authentic cuisine from every corner of the globe are lined up side by side by side in a vast sea of generic strip malls masking the flavors and individuality inside.
While trying new places and flavors, West 38th Street seldom disappoints, but this week we revisited an old favorite--Saigon. Located in a former Bob Evans on the outlot of one said strip mall, Saigon is a Vietnamese restaurant that wisely offers an expanded menu of "Oriental Favorites," as well. Catering to those who want Cashew Chicken or Beef Teriyaki with little regard to geographical borders or cultural differences, as well as those who want traditional and authentic Vietnamese cuisine.
We stopped by for the $7.50 lunch special (Monday through Saturday, 11 a.m. - 3 p.m.) which includes an entree plus two sides and is worth every penny. You won't have a second meal to carry home in the form of leftovers, but you won't need to. These dishes are going to keep you full well up until dinnertime.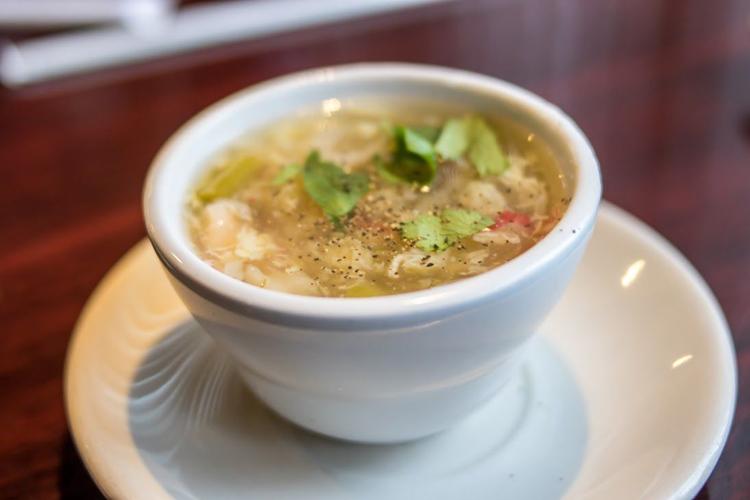 For your two sides, choose between a crabmeat asparagus or mushroom soup for one and between a spring roll or egg role for the other. The servings are small, they are sides, after all, but they also pack a lot of flavor. In our case, the sides were brought as appetizers and gave us just enough time to finish them when our entrees showed up without a gap.
The real deal here is the lunch special entree. It's a full range of choices in beef, pork, chicken and tofu--plus shrimp if you want to pay $1 extra. We tried the Teriyaki Beef and Thai Curry Chicken, both with white rice (brown is available for another $1 upcharge).
The Beef Teriyaki was good, though fairly standard. Fresh, steamed broccoli still crisp alongside a generous portion of tender beef strips smothered in a rich Teriyaki sauce of the perfect consistency--not too thick or too runny, and not too heavy on the soy sauce.
The Thai Chicken Curry, on the other hand, was as good, if not better, than most Thai restaurants around town--even the trendy ones. The chicken was generously portioned and all white meat. The vegetables in the curry were large and flavorful, including just the right amount of bell peppers to compliment rather than get in the way.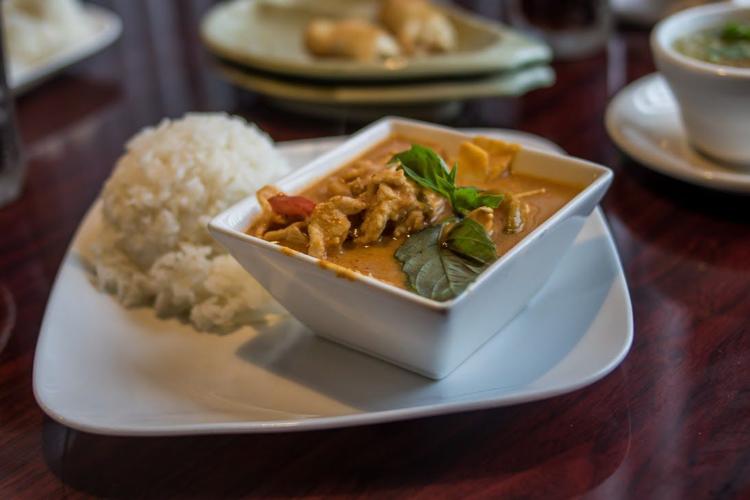 Fair warning, however, there is no mild, medium or spicy indicator on the menu, nor were we asked by our server if we had a preference. Luckily, that wasn't a problem because we like really, really, really spicy things that make your mouth temporarily feel as if it is on fire. Delicious, but not for the faint of heart(burn). It was a fantastic curry, and I'll have it again. But I'll ask for extra water ahead of time and maybe a side of cucumbers.
The real reason to come to Saigon, however, is the Vietnamese food. It's what they specialize in and it's truly some of the best in the city. Pho isn't included in the lunch special, but at $9.50 paying an additional $2 is well worth it.  The serving size is generous, and the flavors are fresh and authentic. Sliced beef, tripe and meatballs are floating in a spicy broth that's also playing host to fresh basil, onions, jalapenos and lime. It's a broth made the traditional way--meaning it can take up 12 hours to simmer to perfection.
There are eight types of Pho available, including vegetarian, as well as traditional Vietnamese Congee, both duck and fish, and several pages of other options if you are feeling adventurous, including a clay pot catfish that we plan to return for soon.
It's been nearly 20 years since the family behind Saigon first opened in Indianapolis, and more than seven years since NUVO paid an official visit. In June 2011, NUVO food critic Neal Charles wrote of Saigon,
"Clean, well-lit and welcoming, the simple interior promises a no-frills approach to dining, delivering an early promise that your modest check will go in large part to what arrives on your plate and delights your senses. And delight it does, because at Saigon you'll find some of the freshest and most vibrant food in town. This is Vietnamese food that quite happily rivals the country's more celebrated Vietnamese establishments."
We're happy to report, absolutely nothing has changed.