I'm from Indiana, but—having newly returned after ten years—I hesitate to call myself a Hoosier. Indiana's flat landscape of corn and soy bored me, I pretty much left as soon as I could. I have traveled and worked around the world (four continents and 25 countries), living in incredibly diverse cultures and contexts. But still, I am back; this is my home. I want to be a good steward.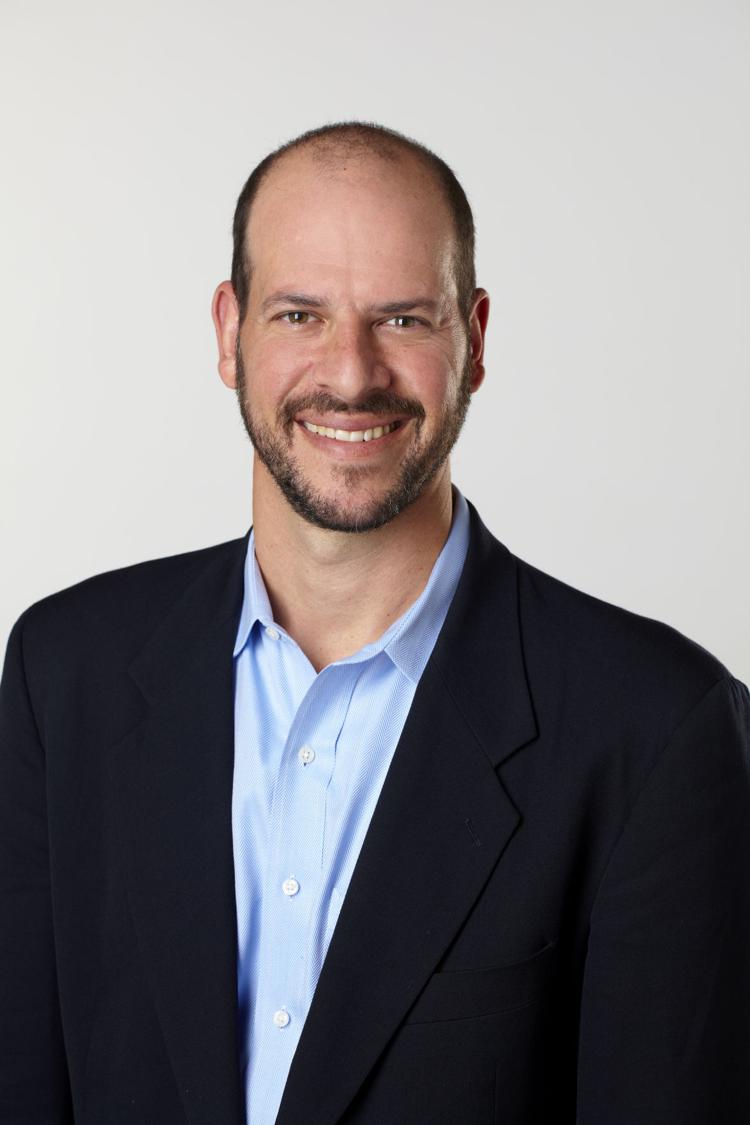 Re-exploring the City by foot and bike, I came across a surprising new addition: Idle Park straddling I-65 on Virginia Avenue. Brainchild of Bluebeard owner Tom Battista with landscaping by Keep Indianapolis Beautiful, the pocket park is an oasis in the most unexpected of locations. I sat and watched the cars pass for some time, oddly enjoying myself in what had formerly been a concrete wasteland. It was only then that I learned of Keep Indianapolis Beautiful, which has been working in Indianapolis for 40 years, in nearly every neighborhood, with thousands of volunteers to clean up trash, plant trees and native species, and beautify our City. I was hooked.   
I deeply admire how Keep Indianapolis Beautiful works to make Indianapolis a place that is loved and cared for, a city that is diverse in every sense, from the trees that shade and brighten our streets, the insects that pollinate our crops, and the diverse neighborhoods and cultures found here, if we decide to look. When I learned that there are over 100 of such parks throughout the City, that they are planting thousands of trees, I had to know more. 
During this lockdown—when outdoor public spaces are the few remaining places we still can enjoy the City—I spoke with Jeremy Kranowitz, President and CEO about his passion for the City, and what all KIB has been doing to make this place a better and greener place to live.   
. . . . . . . . 
Ben Valentine (BV): You started with Keep Indianapolis Beautiful (KIB) in August, 2019 as President and CEO. With over 25 years of experience working in sustainability, what drew you to KIB? 
Jeremy Kranowitz (JK): The opportunity to work Keep Indianapolis Beautiful was intriguing for several reasons. For one, I have worked at the international and national level for much of my career, but never before had the opportunity to see what kind of impact and difference I could make at the city-scale. Indianapolis is an incredibly approachable city for those looking to get involved and create positive change, and so the City itself was attractive for those reasons. I loved the fact that the organization was founded over 40 years ago, and has that longevity, as well as the incredible asset of over 15,000 Hoosiers who volunteer on behalf of KIB and the City each year. It was kind of irresistible.
(BV): In my experience, most people who work to protect the environment had an important moment when they realized how much ecology matters. Was there a specific experience that brought you to this work? 
(JK): My moment of clarity arrived when I was in college, as a competitive rower. I attended Johns Hopkins University, and we would practice in Baltimore's Inner Harbor, which at the time was both figuratively and literally the City's sewer. It seemed a travesty to me that such a precious, beautiful resource was so neglected and disrespected, and I decided then that I wanted to work on issues to make the environment better tomorrow than it is today.
(BV): Your Community Forestry program is working to plant 100,000 trees all over Indianapolis. Why is this important for Indianapolis, both for the human and non-human residents of the City? 
(JK): We plant thousands of trees every year across the City, and the reasons we do may surprise some folks. Many people know that trees help create oxygen and filter air pollutants, making the air cleaner to breathe. They also help reduce overflows during heavy storms, because each mature tree can absorb 1,400 gallons a year of water per year that would normally go rushing into the sewer. Trees are important to offset urban heat — it is well understood that cities are hotter than the surrounding suburbs and farms — and one of the reasons is because of lack of tree cover. Trees cool buildings in the summer, which also has the benefit of reducing air conditioning costs. And trees absorb carbon dioxide, so they help mitigate climate change, too. 
There is also interesting research that shows that people walking beneath a leafy canopy have a lower heart rate and lower blood pressure than those walking out in the open — in the open we are instinctively more alert and wary. Another surprising advantage of trees is that they improve property values, and research in Baltimore shows how that more trees deter violent crime! (https://www.fs.usda.gov/features/baltimores-urban-tree-canopy-flourishes). 
(BV): Idle Park on Virginia Ave is one of the most surprising parks I've ever visited. To me, it's proof that even in the worst conditions there is always an opportunity to nurture and take joy in the beauty and nature all around us. What are the parameters for picking the location, plants, and design of these pocket parks?  
(JK): That's a great pocket park, and KIB has created over 140 of them across the City over the years. Some of these parks become mini oases for native plants and pollinator gardens; some exhibit pieces of art made by local craftspeople; a few offer the chance to grow food in urban gardens. We create these places based on community need — in each case, a community applies to KIB for creation of a pocket park on a vacant or empty piece of property. We work with the community to determine what they think would be most needed and most loved, and then have the ability to create several new ones each year, and spend time maintaining others that we created in the past.
(BV): Tell us about the key partnerships KIB has formed for the success of your mission, and where do you still seek more collaboration? 
One of the interesting places where I think we may do more work in the near future is through collaborations with houses of worship. There are more houses of worship per capita in Indy than any other big city in the U.S., and spiritual leaders serve an important role in all neighborhoods. Similarly, every major religion has some reference in their sacred text or practice to take care of the world around us. There's a powerful partnership that we can expand in the months and years ahead.
(BV): Emmanuel Vaughan Lee, filmmaker and Director of Emergence Magazine wrote recently in an interview that art and stories "can be powerful tools...in helping to weave back together a fabric of connection with the living world and build a foundation grounded in reciprocity, kinship, and connection with the Earth." How does art, design, and storytelling fit into KIB's work? 
(JK): When we talk about the need to keep Indianapolis beautiful, we have a broad definition of beauty. Beauty can be a butterfly garden, it can be a place where people can gather and connect - because people are beautiful; it can be an expression of art that is permanent, or can be a fleeting expression of music or dance that is enjoyed in the moment. As we create opportunities for more beauty, we create a city where people are happier, kinder, and gentler.
(BV): I've often wondered about KIB's name. I think it works to build a sense of local civic pride, but aren't you trying to improve the beauty, diversity, and health of the City, rather than simply keep it the same? I would have loved to see what Indianapolis' flora and fauna was like when the first Europeans arrived, or even before humans inhabited this area. There are so many moments in this land's history that you could work towards, has this history played any part in KIB's work, and what vision does KIB have for the City's future going forward? 
(JK): It is said that when Indiana was first settled, the trees were so plentiful and close together that a squirrel could cross the entire state jumping from tree to tree. We obviously have changed the landscape tremendously over the past centuries, and while we will never return to that original state, we definitely can make an important difference in places where all the trees and plants have been replaced by unused parking lots. At the same time, we need to keep what is beautiful, and save trees from being unnecessarily chopped down, and preserve other green space in the City where we can.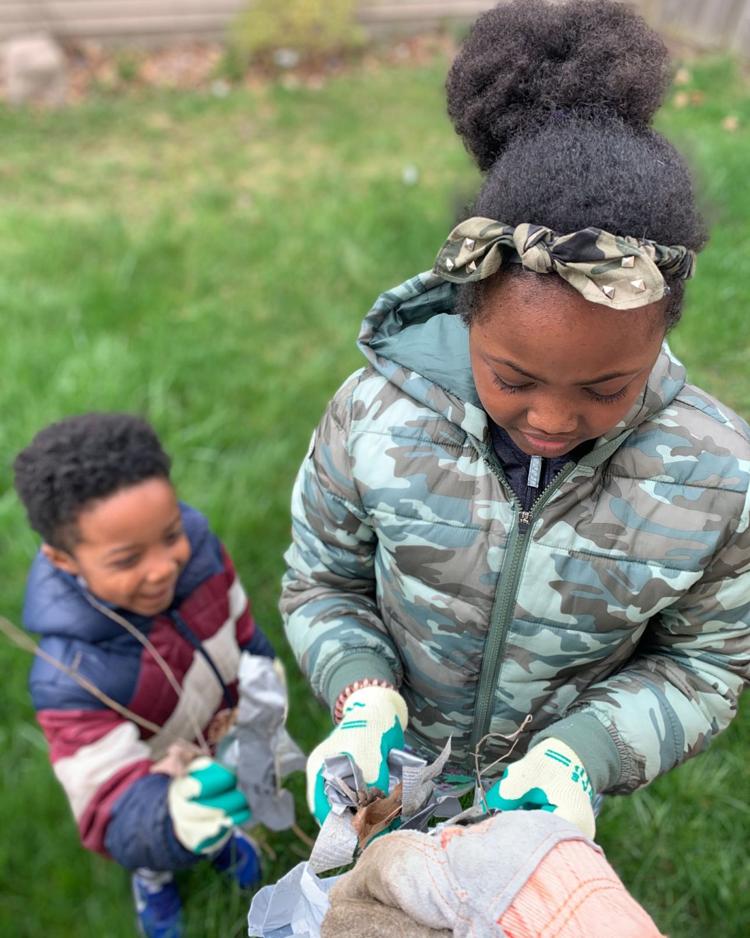 (BV): I deeply admire how KIB invites so many to come together and work to make Indianapolis a place that is loved and cared for; a city that is diverse in every sense. Talk about how KIB entwines biodiversity and diversity of people, and why that is so important.  
(JK): On one level, we ensure that our environmental efforts create diverse, native landscapes. We use native trees and plants, and in a wide diversity that makes those installations more resilient to pests and changes in the climate. More importantly, I mentioned that KIB's mission starts with the phrase "engage diverse communities," and we live by that standard. We strive to have a diverse staff and a diverse board of directors that mirrors the City. We intentionally engage with communities around the City and improve access to nature and create healthier environments for all citizens. 
(BV): What are KIB's biggest challenges to reaching that vision? 
(JK): We have done more work every year to engage communities. We canvass neighborhoods with local school children, we host community block parties, we attend neighborhood meetings. However, there is still some distrust in some corners of the City that the work we are doing is not for the benefit of the residents in that neighborhood, but is part of a plot to gentrify and force out the current residents. It takes a lot of work to share that we are motivated to make the City a great place for everyone.
(BV): Although everything is on-hold with COVID-19, are there any exciting projects on the horizon you can share with us? 
(JK): We are working on plans to plant 200 trees to commemorate the City's bicentennial, and to have multiple spiritual leaders and members of their institutions help us plant the trees, to be followed by a short ceremony where each leader can say a few words about why helping the environment is important in their respective religions. I think it will be a chance to build neighborhood connections, build community understanding, and create a grove of trees that our grandchildren will continue to enjoy generations from now. I hope we can pull it off in the next year!