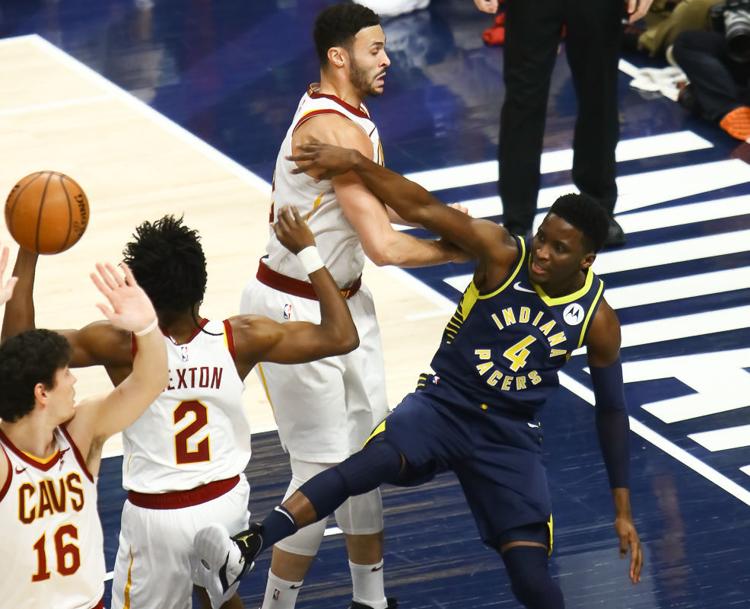 You may have thrown that 2018 calendar in the trash, but make sure you keep the Pacers season schedule handy because this team is rolling as we head into the New Year.
All in all, December was an excellent month for the blue and gold. The team went 12-3 while notching impressive wins against formidable Eastern Conference foes like Milwaukee and Philadelphia. During this time, Indiana also showed some moxie, following up a pair of frustrating losses against Cleveland and Toronto with a five-game winning streak that extends into 2019.
The Pacers have done it all with staggering defense and a balanced scoring attack. Currently, Indiana leads the league in opponent points per game, holding teams to just 101.2 PPG on average. On the offensive end, the team has also had 21 games where six or more players have scored in double-figures, which leads the league. All of this is made even more impressive by the fact that Indiana was without its best player for 11 games.
"We have been able to get that balance with our guys," said Coach Nate McMillan following the Pacers' New Year's Eve win over the Atlanta Hawks. "When guys have been out, we've had guys to step up and play good basketball. We're continuing to work on that."
Slideshow: Pacers v. Pistons
The Indiana Pacers defeat the Detroit Pistons 125-88 their largest victory of the season.
Headed into 2019, the team holds a record of 25-12, which puts them just two games out of first place in the Eastern Conference. Still, these Indiana Pacers know there's much more work to be done. "It's impressive what we've got going, but we're not satisfied," said Myles Turner in the locker room after the Pacers' win over Atlanta. "We can't ever be satisfied." This sentiment is echoed by Victor Oladipo, who also recognizes what makes this Indiana team so special.
"I think we just need to continue to keep getting better defensively, realizing that when we bring our defense into games we're a lot better," Oladipo said. "We have a lot of ability in this room to score the ball, but what makes us special is that we defend."
The Pacers will start out 2019 with five games on the road, including matchups with the Raptors (Jan. 6) and Celtics (Jan. 9). Following this trip, the team will return to Bankers Life Fieldhouse for a stretch of five in a row at home, including games against Philadelphia and Toronto.
Ultimately, the Pacers will need to keep their foot on the gas pedal if they wish to remain near the top of the Eastern Conference. Of course, this is something they're fully aware of.
"We've done a great job building this season, but we've got another level we can go to," Oladipo said. "We've just gotta go to it."